College Football Upset Special Week 13: 8 Teams on Upset Alert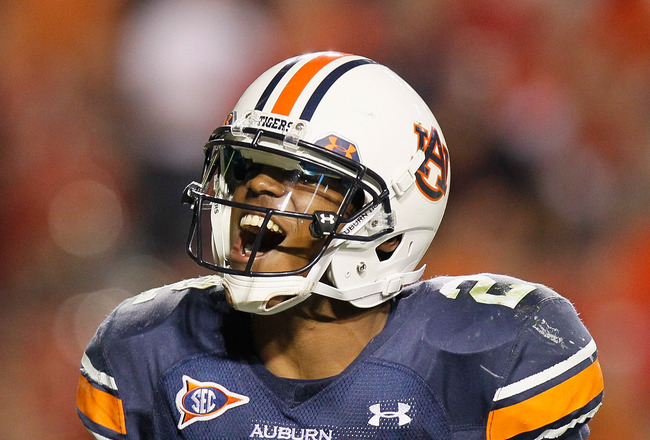 Kevin C. Cox/Getty Images
We are getting close to the end of the college football regular season. The top teams are trying to get wins to stay in the national championship picture, while the non-automatic qualifiers are looking for style points. Teams on the outside looking in are waiting for the top teams in their conference to slip up so they can take advantage.
2 Auburn Vs 11 Alabama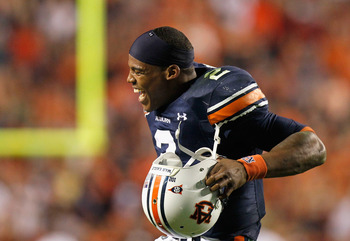 Kevin C. Cox/Getty Images
Coming off of a comfortable victory over Georgia, Cam Newton and company will have their hands full when they face their final test before the SEC championship game against South Carolina next week. Even though Alabama has had a disappointing season, they would love nothing more than to beat their old rivals and destroy all championship aspirations for Auburn. Tuscaloosa is one of the toughest places to play in the country, and this will be far from easy for the Tigers.
The Verdict
Alabama has showed a lack of ability to finish games.
Auburn 27 Alabama 24
21 Arizona Vs 1 Oregon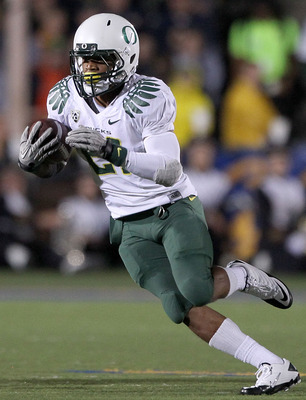 Ezra Shaw/Getty Images
Oregon and Arizona were two of the teams predicted to have a good shot to win the Pac-10 at the beginning of the year. So far, Oregon's offense has been lights-out, and RB LaMichael James is one of the favorites for the Heisman. Arizona QB Nick Foles is arguably the best quarterback in the Pac-10, and Nic Grigsby is one of the most underrated runners in the country. This game will come down to the ability of Arizona's defensive line to get pressure on Darron Thomas.
The Verdict
Oregon's offense is too much for the Wildcats to handle.
Arizona 35 Oregon 45
3 Boise State Vs 19 Nevada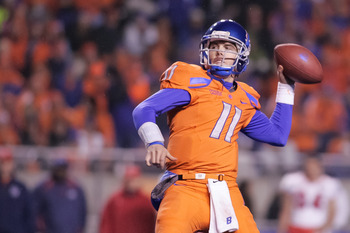 Cameron Newton
Otto Kitsinger III/Getty Images
The Broncos will get their only test in the WAC this year when they go on the road to Nevada to face Colin Kapernick and the Wolfpack. Boise State just put on a clinic against Fresno State, winning 51-0. Colin Kapernick has lead is team to a 9-1 (5-1) record. If Boise State were to win, they would win the WAC, but if Nevada won, they would be put in a three way tie with Boise State and Hawaii, with the tie-breaker being the BCS. Even if Boise lost, it would be harsh if they fell behind Nevada in the BCS.
The Verdict
The Broncos are too motivated, especially if Oregon and/or Auburn lose. They win the WAC in a shootout.
Boise State 48 Nevada 35
Michigan Vs 8 Ohio State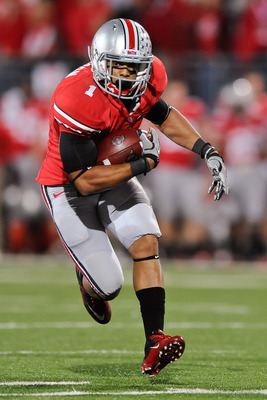 Jamie Sabau/Getty Images
Michigan and Ohio State. This edition of what may be the biggest rivalry in all of sports will be in Columbus. Of course, both teams will have tons of motivation. Michigan would love to finish the season with eight wins, and if Denard Robinson plays like he did at the beginning of the year, Ohio State ay have some problems. If Ohio State wins and Wisconson slips up against Northwestern, Ohio State would be Big Ten champs, unless Michigan State leapfrogged them in the BCS standings.
The Verdict
Michigan plays well, but can't get enough stops. Rich Rod stays winless vs the Bucks.
Michigan 24 Ohio State 35
13 Oklahoma Vs 9 Oklahoma State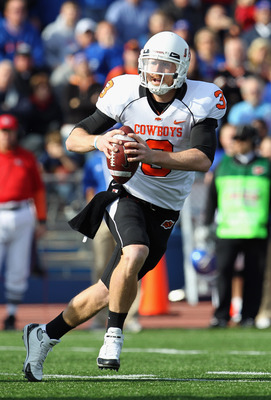 Jamie Squire/Getty Images
This should be a great edition of Bedlam. For the first time in awhile, Oklahoma State is the favorite, and with a win, they would lock up a spot in the Big 12 Championship Game. Brandon Weeden and Justin Blackmon have become (in my opinion) the best QB-WR combination in the nation. On the other side, DeMarco Murray is having a very nice year running the ball for the Sooners and may be the best all-purpose back in the Big 12. Get ready for another high scoring game here.
The Verdict
The Cowboys lock up a spot in the Big 12 championship game.
Oklahoma State 31 Oklahoma 28
5 LSU Vs 12 Arkansas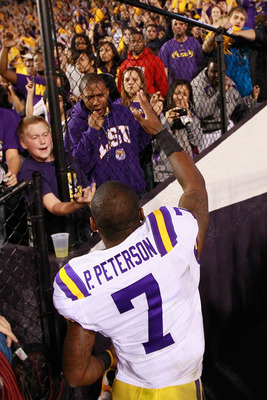 Kevin C. Cox/Getty Images
LSU enters this game with a small shot to get in to the national championship game, even though they aren't even going to the SEC conference championship game. If Auburn loses, they have a good chance because some voters don't want TCU and Boise State in the championship and the SEC is widely considered the best conference in the land. Ryan Mallet and the Razorbacks will look to play spoiler, however, and end the regular season on a great note.
The Verdict
LSU come out victorious in a game that comes down to special teams.
LSU 17 Arkansas 14
BYU Vs 20 Utah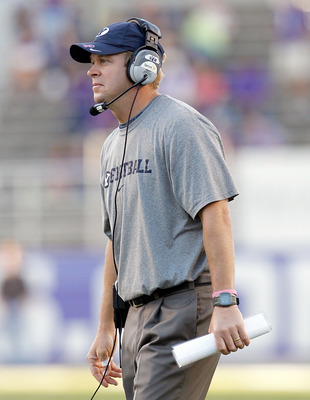 Tom Pennington/Getty Images
After starting the season 1-4, BYU and Bronco Mendenhall have recovered and gotten themselves back to 6-5 heading into this rivalry game against the Utes. Utah, after being ranked fifth just two weeks ago, have reeled of late, getting crushed by TCU and then losing in South Bend to Notre Dame. A loss would likely mean being pushed out of the top 25, and a BYU win would give them a much higher chance of getting into a good bowl game.
The Verdict
My first upset pick of the day! Utah has looked like they aren't having fun, and BYU takes advantage of a sliding team and gets to 7-5.
BYU 28 Utah 23
Florida Vs 22 Florida State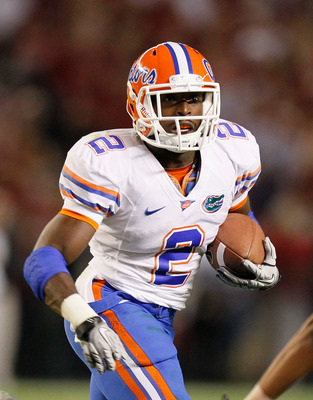 Kevin C. Cox/Getty Images
This game will be Jimbo Fisher's first game in this rivalry. The Gators are playing for pride and to get into a better situation come bowl season, while Florida State would like to take advantage of the Gators' worst season in several years. Christian Ponder has been playing well of late, and Florida's offensive line has definitely been suspect this season.
The Verdict
Urban Meyer's team get a big win on the road against a ranked opponent.
Florida 20 Florida State 17
Other Teams on Upset Alert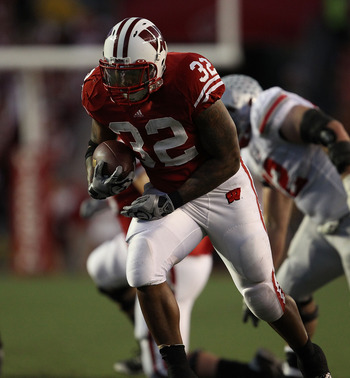 Jonathan Daniel/Getty Images
Northwestern Vs 7 Wisconsin- Northwestern 35 Wisconsin 38
Virginia Vs 16 Virginia Tech- Virginia 21 Virginia Tech 35
23 NC State Vs Maryland- NC State 24 Maryland 28
10 Michigan State Vs Penn State- Michigan State 21 Penn State 17
Keep Reading