Steve Nash Trade Rumors: 15 Reasons Why Nash Will Retire With the Phoenix Suns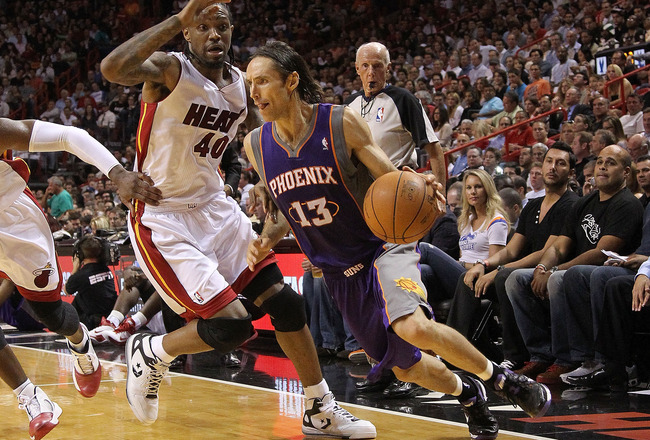 Mike Ehrmann/Getty Images
The Phoenix Suns are my favorite team and Steve Nash is my favorite player. Needless to say, I do not want to see this partnership to end.
Last week, I wrote an article about why the Suns should trade Nash, I did not believe, but I did it otherwise in order to see if I was missing anything.
Well, now it's time to see why the Canadien should stay in Phoenix until he decides that it is over for him.
15. Makes Other Fans Tune In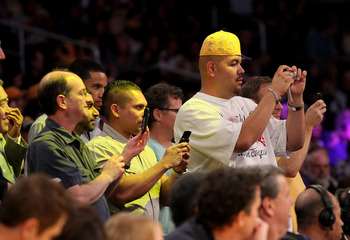 Stephen Dunn/Getty Images
Steve Nash is one of the most popular players in the NBA and he makes fans that do not follow the Suns tune in to see him.
He is amazing to watch, and in the end, Robert Sarver only cares about money (more on him later).
He won't be traded because he brings in the cash.
14. He Is Aging Like Fine Wine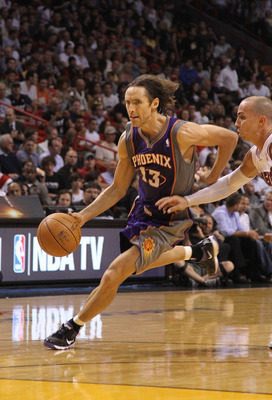 Mike Ehrmann/Getty Images
Many players, when they get above 35 start getting slower and can even become a burden on the team.
Nash has not done that and he looks like a young guy out there. He is not as fast or explosive, but his conditioning, style of play, skill and IQ make us almost forget about it.
He is a great player and will go down in history as perhaps the greatest offensive point guard of all time.
13. Future After Retirement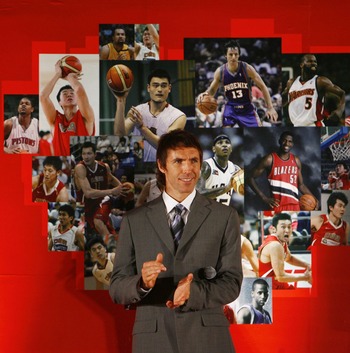 China Photos/Getty Images
There is no doubt that Nash could one day become a great coach and lead a team to great things.
That becomes tougher to do if the team that is trying to get him, threw him away when he got older. If they keep him, he will most likely return to their coaching staff after he retires and that will be a great boost for the team.
I know I am looking very far ahead, but it is still a relevant argument to make in my opinion.
12. Hall Of Famer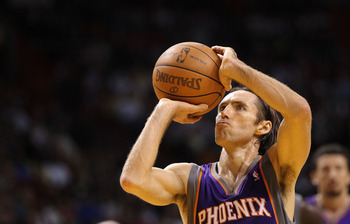 Mike Ehrmann/Getty Images
Many people might not know this, but the Suns have not had one single player inducted into the Hall of Fame based on his tenure there.
Yes, that is true.
Well, Steve Nash is a Hall of Famer, and as trivial as it may seem, it is tough to know that the team you are cheering for does not have a single player named among the all-time best.
I want to see one and I don't think I am the only one.
11. They Are Not Ready For The Next Step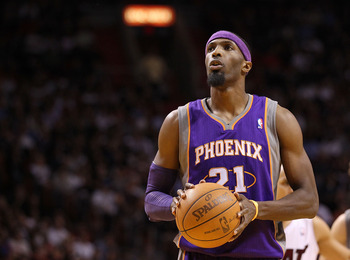 Mike Ehrmann/Getty Images
The Suns have good team. However, they do not have a team that is ready to go into the next phase of rebuilding.
Trading Nash will not be the solution. They need young players with potential and they also need some free agents.
Steve Nash is a great piece to lure free agents. Much better than a couple of work in progress NBA players.
10. Nash Can Make a Team Overachieve
Christian Petersen/Getty Images
When Steve Nash is on a team, it becomes dangerous, pure and simple.
He makes teammates play better and gives them open looks to encourage them.
Without Nash, the Suns are not looking very good, well, at least not now. They need Nash in order for the players to truly play up to their potential.
9. Sarver's Popularity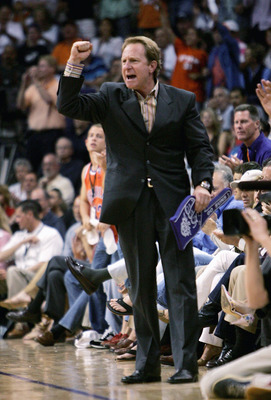 Stephen Dunn/Getty Images
Robert Sarver is not the most popular guy around Phoenix.
He is cheap and his decisions border on complete madness. If he trades Nash, I would not be surprised to see him chased into the dessert by a mob armed with pitchforks.
Nash is the only thing that is saving Sarver from the magnifying glass of most Phoenix fans.
8. He Is The Batman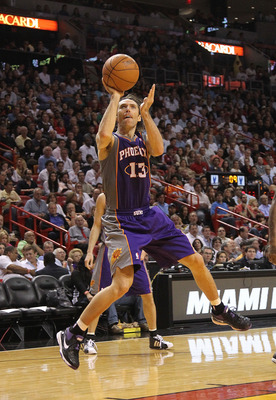 Mike Ehrmann/Getty Images
Steve Nash is the Batman of Phoenix.
Can you picture Gotham trading away Batman for a couple of extra police officers? The answer is no—the same logic applies here.
7. He Gives Fans Hope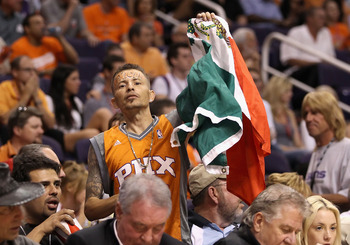 Christian Petersen/Getty Images
Through all the years of losing in the playoffs, through all the years of having the championship hopes stolen from us, Nash gave us hope.
He made us believe that we had a chance and he fought his hardest to win—he gave it his best every single game and he made us watch until the buzzer.
If he goes, well, let's just say Hedo Turkoglu won't give me the same feeling.
6. Dedication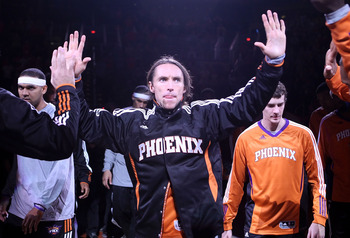 Christian Petersen/Getty Images
Nash has stuck with the Suns, no matter what.
He knew well that he might not win anything, but he never complained and never blamed his teammates—a true professional.
There are very few of those in the NBA, and trading one away will not be a very classy move to say the least.
5.Stability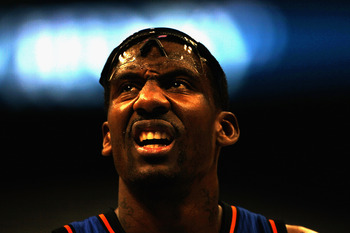 Doug Pensinger/Getty Images
The Suns don't need another mess.
They do not need another key player taken off the roster and sent off. This is not going to solve anything and it will only make the chemistry worse.
Players cannot feel like at any moment they would have to get on a plane in order to go to a new home in a new city.
4. Alvin Gentry Needs Him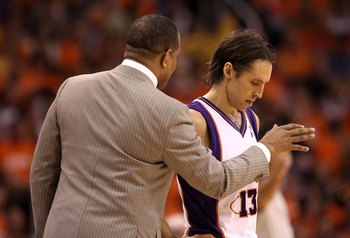 Christian Petersen/Getty Images
Alvin Gentry is still a new coach in Phoenix.
This is only his second full season and he needs a guy who can connect with the players and lead them just like he can.
Steve Nash is that guy and he won't be leaving.
3. Help Younger Guys Improve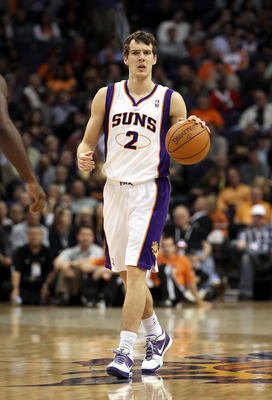 Christian Petersen/Getty Images
A veteran like Nash makes people around him better. They pick up on his habits and his work ethic and start coming to the gym a little earlier.
Don't think that Dragic's improvement is not due to a couple of talks and training sessions with Nash.
Since there are players on the roster in need of guidance, he has to be there to give it to them.
2. Leader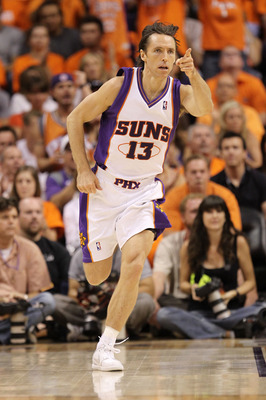 Ronald Martinez/Getty Images
Steve Nash is the captain of the Phoenix Suns. He is their true leader. So much so, that in the recent GM poll he finished number one in the category.
A team trading away their heart and soul is not asking for success in return.
1. Fan Favorite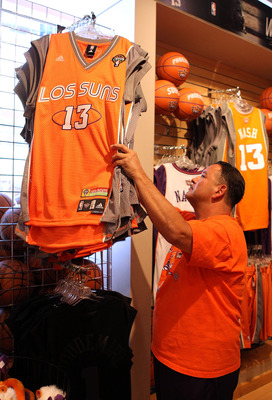 Christian Petersen/Getty Images
Steve Nash is a fan favorite.
Simple. The fans love him. We won't let him leave. For maybe the first time in the history of Arizona, the borders will actually close and not allow someone to pass.
Hold on guys! There is still one more page!
XTRA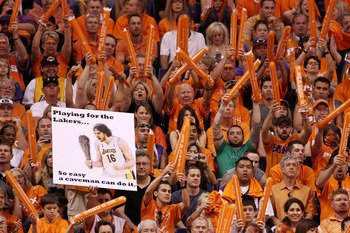 Christian Petersen/Getty Images
I had to include this pic—it was too good not to!
Have a great Thanksgiving break everyone, and please comment!
(Just don't do it with the greasy fingers.)
Keep Reading

Phoenix Suns: Like this team?