Squared Circle: WWE King Of The Ring 2010 Thoughts and Predictions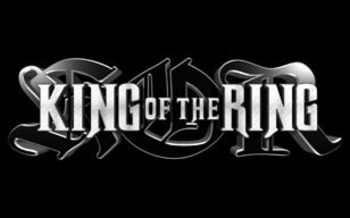 CONTAINS SMACKDOWN SPOILERS
Sorry bleacher, no review of Survivor Series this time. I did watch the PPV and enjoyed it for the most part but felt it would be pointless doing a full in depth look of the results since by the time I got around to watching the event, Miz was already 24 hours into his reign as WWE Champion.
So instead I will preview an upcoming episode of Raw that will host King of the Ring. It has been two years since the last tournament when William Regal was crowned winner after a rather lackluster event.
Past Winners
1985 - Don Muraco
1986 - Harley Race
1987 - Randy Savage
1988 - Ted DiBiase
1989 - Tito Santana
1991 - Bret Hart
1993 - Bret Hart
1994 - Owen Hart
1995 - Mabel
1996 - Steve Austin
1997 - Hunter Hearst Helmsley
1998 - Ken Shamrock
1999 - Billy Gunn
2000 - Kurt Angle
2001 - Edge
2002 - Brock Lesnar
2006 - Booker T
2008 - William Regal
It is a prestigious list of names to join considering eight have gone on to become a World Champion after winning the event. At the very least the winner is in line for a shot for a secondary championship.
Lets take a look at the competitors.
Sheamus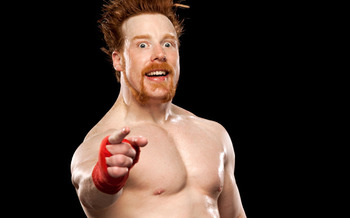 It wouldn't be the first time a former WWE champion has entered the tournament, but Sheamus goes into this at a disadvantage.
Bret Hart (1993 and 95) and Booker T (2006) are the only two wrestlers to have the distinct honour of becoming King of the Ring after being a World Champion. Even then Bret's first run with the championship never felt like a true main event run and Booker was only WCW Champion. These belts were looked down upon by WWE.
The tournament is a way of propelling a competitor into a main event push or stable mid-card position and since Sheamus is already a top-card wrestler, it would be hard to justify him winning this event.
Overall, I would have to say while Sheamus has the ability to win the whole thing, I get a feeling that he will go out in the first round.
Rating: Unlikely
Ezekiel Jackson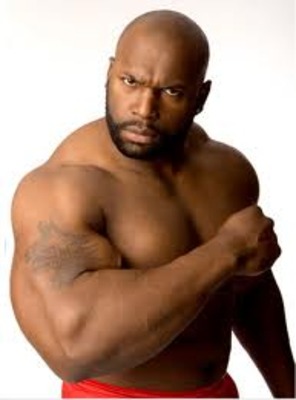 Big Zeke hasn't done much since coming back from his injury other than squash matches. WWE seem intent on pushing the man and have full confidence in him.
He was about to get a huge push after becoming the last ECW champion. Due to injury, he disappeared and the push has had to start all over again.
My only gripe with Jackson is that he lacks charisma and hasn't showcased much talent beyond power moves. This obviously doesn't matter to WWE, since this is the sort of wrestler they will place at the top first and try and give him talent later.
Jackson is definitely a candidate for winning the whole thing. I almost expect his first match on Monday to be a squash against Cody Rhodes.
After that, the tournament will offer more challenging opponents down the line. It will be a true test of his in-ring ability.
Rating: In Line to the Throne
Daniel Bryan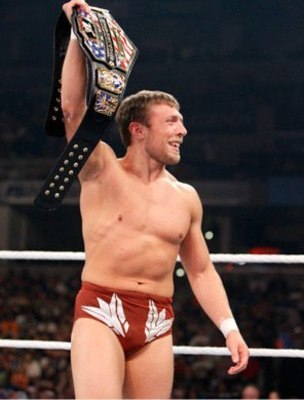 Possibly the most popular man going into the tournament and the only one to currently hold a championship out of the eight competitors. With a lot of wins under his belt (ironic, since on NXT he always lost), he looks like a prime candidate to win.
As we all know, in wrestling, looks aren't everything. At this time, I do not see Bryan receiving a main event push for the foreseeable future. He is currently doing a fantastic of working the midcard and opening PPVs.
If WWE were to move him out of that spot, they would have to find someone else and its not an easy job to get the crowd fired up for a big event.
He may pull out a surprise and win it, but overall I see a semi-final exit at the most for this man.
Rating: Possible
John Morrison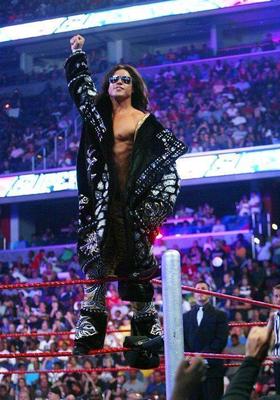 The Monday Night Delight is on a roll recently and with WWE now alluding to a Morrison/Melina reunion on-screen, he may have the final elements needed for a main event push.
Morrison hasn't really made any accomplishments since losing the Intercontinental Championship to Drew McIntyre last December, so something like a tournament victory will boost his credibility.
After seeing this man pin Sheamus at Survivor Series, I am now believing WWE are taking him more seriously. He definitely has the skill and is over with the fans. King Morrison does have a nice ring to it as well.
I am actually having a difficult time in choosing who will win this tournament and John Morrison is one of the people I think has a good chance at making it through this as the winner.
Rating: In Line to the Throne
Kofi Kingston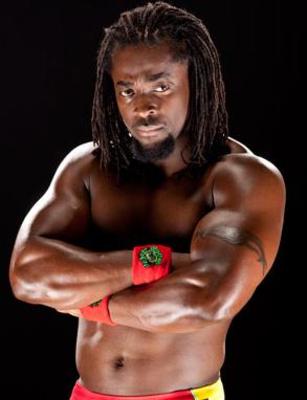 Kofi Kingston, much like Morrison, hasn't done much since losing the Intercontinental Championship. Unfortunately for Kofi it does not look like there is a push on the horizon.
Pretty much since WWE's last attempt to make his a credible main eventer was halted last year, he has been stuck in midcard hell and has not looked like he will be getting out of there anytime soon.
Considering he was once one of the most exciting and unpredictable stars on the WWE roster, he has become rather bland and predictable. Where he once used to open up PPVs with his electric matches, he is now reduced to filler and elimination fodder.
While becoming King of the Ring would do him good, I feel he is there to purely make up the numbers and will be eliminated come the first round.
Rating: Unlikely
Alberto Del Rio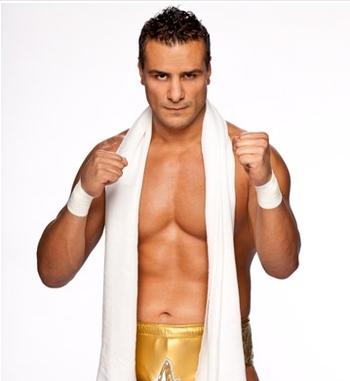 King of the Ring is made for superstars like Alberto Del Rio. If you can, cast your memories back to when Harley Race won the tournament in 1986. He had just joined WWE after a successful spell in the NWA territories (he became World Champion).
Back then, WWE did not recognise achievements outside their own promotion and hence he won the tournament so he could be treated as someone of prestige.
In a similar way, Del Rio has the same problem. Under the name Dos Caras Jr. he has a respectable MMA record and as a pro wrestler he became CMLL World Champion. Winning this tournament allows WWE to not treat him like a upstart rookie but a credible threat to other wrestlers.
Despite the signs looking good, I don't think he will end up victorious at the end of the night. Since he caused Mysterio to lose his spot to Cody Rhodes on Smackdown I think this will come into play on the night.
If there is going to be a heel in the final, it will be this man, but overall he won't be the new King.
Rating: Possibly
Drew McIntyre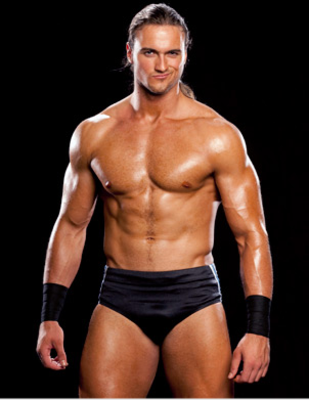 Not too long ago this man was calling himself "The Chosen One." How times have changed.
Recently, he had a stint as a tag team champion, but nothing tremendous has been in the works for the sinister Scotsman as of late.
Once again, this is another case of, if this was happening a year ago I would almost bet on him walking out with the prize. Today, I feel WWE have temporarily put the back burner on him after releasing his wife Tiffany.
Its no secret that WWE do not like marriages within their company unless you hold a position of respect. With Tiffany released, I would not be surprised if WWE are waiting to see if Drew will follow her out or be fully committed to the company.
Like Sheamus, it's not that he couldn't win it, but I feel WWE has no intention on letting him do so.
Rating: Unlikely
Cody Rhodes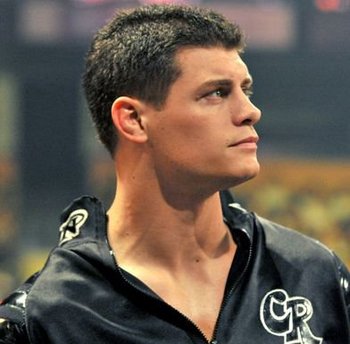 Well you know I think this man has no chance as I predict he will be Ezekiel Jackson's squash match for the night.
He doesn't come over as someone who could beat three men in one night and generally feels like the weakest of all eight competitors for this Monday.
After all, he won his place thanks to Alberto Del Rio distracting Rey Mysterio.
Don't hold your breath for Dashing.
Rating: Unlikely
Tournament Brackets Predicted: All Hail King Zeke!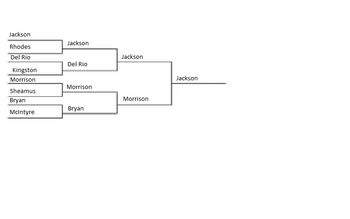 Sorry about the small image, but I feel that is roughly how the tournament is going to look by the end of Monday night.
I think Jackson will squash Rhodes.
Del Rio will be the only heel to make it out of the starting eight by defeating Kingston.
Morrison will pick up another victory over Sheamus.
Bryan will get lucky against Drew McIntyre, who may well get himself DQed or counted out by accident.
Jackson will get past Del Rio, who will almost steal the match but be stopped by Mysterio.
Morrison and Bryan to steal the show in their match. Morrison is victorious in the end.
Jackson will become King after Sheamus attacks Morrison at some point and cost him the match.
Overall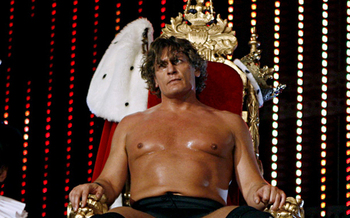 In comparison to the last tournament I think we are at least looking at an improvement on the likes of Hornswoggle and The Great Khali.
Yet we are still far away from the stellar tournaments we used to witness when this event was able to hold its own PPV.
In the end, though, regardless of the results, I hope we all have fun watching King of the Ring 2010.
Keep Reading