Football in Pakistan: 'Who Said Grass Had To Be Greener?'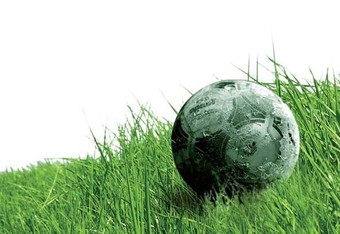 …hell, who said there had to be grass at all!?
Welcome to the country where football doesn't need any grass or turf to be played on; but just a wide, muddy ground, and some enthusiastic "Adebayors" who didn't know what offside is!
Welcome to the land where goal-keepers used to come in final third of the opposition to do some "Maradona", so often!
It was until English Premier League era broadcast, which started in mid 90's, everyone got to know their roles and learned to hold their horses.
Welcome to Pakistan!
Ranked at 162 in FIFA rankings; history of Football in Pakistan (which never really evolved) has some twisted shape as this game never saw any rise due to suffocating competition provided by the national sport—Hockey—and ever famous since English era, Cricket.
Being four times World Champions in Hockey and healthy investment in cricket, which bore fruit in 1992 when Pakistan literally took up the cup and ruled the world under graceful yet disciplined leadership of Imran Khan. You must have heard about "Hand of God" and Goal of the century in Football, but ever wondered about "Hand of God" and Balls of the century, in Cricket? Take a look here, then!
How could Football flourish then where the captain of your national Cricket team took Cricket as an obsession as you hear in the trophy presentation in the link given above! How could this World Sport breathe when the whole nation went berserk and crazy on the art of Wasim Akram, again given in the link above, and the art was followed by Waqar Younis, Shoaib Akhtar, and recently Mohammed Aamir!
These men have served the roles of Cantona, Beckham, Ronaldo, Messi, Klose, and likewise—but in Cricket.
Yet, with these mammoth "threats" of other sports, Football in Pakistan has plunged its way back and survived well where few good men took on the muddy fields, bare-footed, and chose two brick-blocks to serve as the goal-posts which didn't give the delightful sound of hitting-the-bar but let them mastered ground-drilled shots (at least, that's how I see my childhood on those fields).
Coming back to where we started; exposure of English Premier League on weekly basis gave a whole new experience and changed the perceptions about Football. Football was never to be same since then.
It brought the terms on level with the outside world; we began to plant the posts (without net), started wearing shoes, shin-pads, proper kits, famous footballers' names on back, knowledge of formations and tactics, the fact that goal-keeper was not allowed to do Maradona but inspired to do Schmeichel, and of course the offside-rule—which everyone hated at the beginning!
With all things set, Pakistan watched Fifa World Cup 1998 with same glasses on that the world used for themselves and Fifa World Cup 2002 brought some unparalleled rejoice as it was held in Asia. Just a side-note: Pakistan provided the world cup balls for France '98.
The thing is education and sports go hand in hand in Pakistan and knowing English is the first pillar of being an educated person here. I am sorry, this is not France where you can get along with the world's proceedings without knowing English but this is Pakistan where the literacy rate is not certainly that of France i.e. over 97%.
Here, if you know English then it's a sign that you would be an educated and also knowledgeable person. That's how this country rolls when it comes to sports. Everyone, I mean it when I say everyone, can play cricket here… or anyone! But the ones who play Football here go well with their education, too.
This brings us to a point—and a fact—that Football is no more a sport played in villages of this country but a game played in cities where literacy rate is much higher. You will see many proper football grounds—many with grass, none with turf, mostly with muddy surface—in the big cities. You can find some lavish academies and big stadiums in the cities like Karachi, Lahore, and the capital Islamabad.
This brings us to the competitions, inter-cities tourneys, and league of its own on national level. The league here is not an official "promotion and relegation" stuff but is mostly played in a Champions League knock-out format where the "last men standing" are crowned with a trophy and honored as champions. Improvements are being made in format department and we will have a league soon but sooner.
On international levels, Pakistan takes part in world-cup qualifiers from Asia zone every time and is dogged every time. The reason behind that shambles is under-developing facilities and lack of high level coaching. If Bryan Robson can manage Thailand and broaden their opportunities on the globe then Pakistan is in dire need of that level of management and coaching standards.
Talking about the world-class level of coaching, management, and recruitments; Pakistan Football Federation (PFF) have recently taken a step further in that regard as they recruited Graham Roberts—as a consultant—last month, for short-term solution to enhance their global image. Roberts believes that an increase in country's international fixtures would improve the FIFA rankings, eventually.
PFF is looking in to possibility to tie up Graham Roberts on long-term contract for overseeing the country's Football affairs, which looks likely as Roberts has adapted to his new surroundings well and likes the culture here.
Graham Roberts' first assignment would be to oversee the progress of national team in upcoming Asian games and would be responsible for pointing out some future stars for the national team who would be able to make some difference on big stages.
When it comes to football stars, Pakistan has produced Zeshan Rehman who has played in English Premier League for Fulham in 2004 (in Chris Coleman era, does anyone remember this guy?), when Louis Saha used to grace Craven Cottage.
Zeshan Rehman made 20+ appearances for Fulham that term. He was loaned out in next two seasons, back-to-back and was transferred to QPR in 2006. He made 40+ appearances for QPR but was deployed yet another loanee-role. Since 2009, he has settled in Bradford City and enjoys playing as a giant centre-back there.
He, however, made his EPL debut for Fulham against Liverpool at Anfield. Damn it!
So, we have taken a roller-coaster ride of Football in Pakistan. Just when you think and read of World Champions in future from now onwards then don't forget that "some sleeping giants" are waiting to roar-up their sleep and "rule the world" in near (I mean distant here) future—Pakistan. I am telling you it is possible, if this nation starts taking this sport as obsession like that shy-lad, Imran Khan, took Cricket seriously and won the World Cup!
It would be an endless pleasure for the generation to witness Pakistan lifting FIFA World Cup when they would beat Germany in the Finals! Well, let's say in 200 years?
Who knows, as this nation is not the nation of quitters!
This article was first published as a guest-post on In Bed with Maradona, a maverick-unorthodox yet elegant football site, where you can stumble upon some great articles on various themes which you will never find anywhere else in Football niche! Give it a try yourself.
This article is
What is the duplicate article?
Why is this article offensive?
Where is this article plagiarized from?
Why is this article poorly edited?