If Cam Newton Is Ineligible, Which 10 Players Are Heisman Trophy Frontrunners?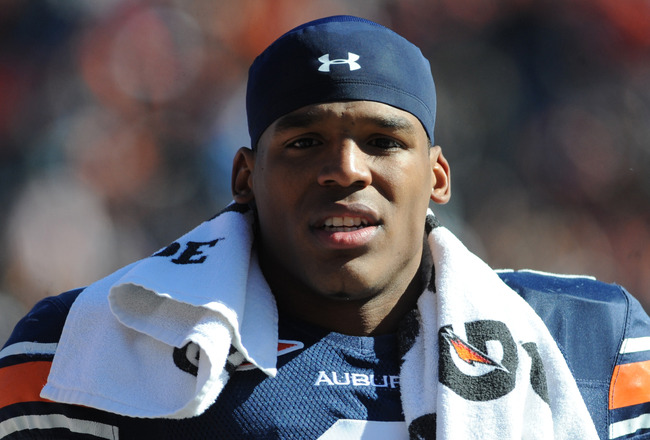 Al Messerschmidt/Getty Images
In a perfect world in which there was no war, sickness or nasty NCAA investigations of wrongdoing by players, parents and schools, Cam Newton would probably be the clear-cut Heisman favorite.
But with the ongoing investigation that could bring down a college career and potentially cause sanctions on two programs, who's the favorite now?
There are those that will still vote for Newton regardless, especially if Auburn plays him—which it will do.
But who else is in the running without all the drama and eligibility questions?
Here is a look at 10 such players who would gladly take the Heisman from Newton if the NCAA takes his eligibility away.
LaMichael James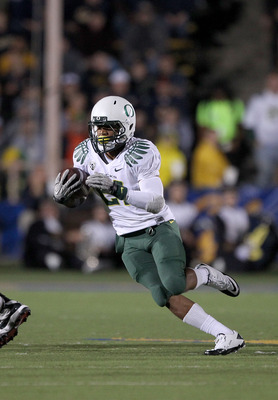 Ezra Shaw/Getty Images
James plays for the No. 1 Oregon Ducks and has been one of the main battering rams for their potent offense.
Despite playing in a different uniform every week and posting a season-low 91 yards last week against Cal, James is still in the hunt for the Heisman.
Kellen Moore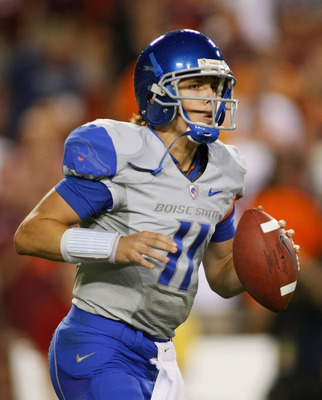 Geoff Burke/Getty Images
Moore has had the deck stacked against him almost from the beginning. He plays in a non-BCS conference, the Boise State schedule isn't exactly intimidating and he has had to play in the ugliest uniforms this side of Eugene, Oregon.
Still, Moore has been solid again, throwing for more than 2,500 yards for 24 touchdowns and only four interceptions. This while completing a mind-boggling 71.9 percent of his passes.
Andrew Luck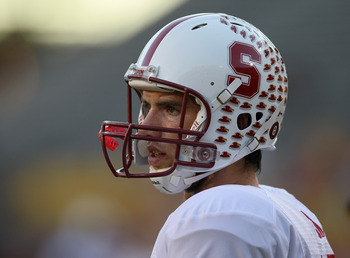 Stephen Dunn/Getty Images
Luck has become a stud this year and has really developed the toughness of his coach, Jim Harbaugh.
He certainly has the stats, throwing for more than 2,500 yards, 22 touchdowns, seven interceptions and completing 69.6 percent of his passes.
He is also smart and he is being projected as a high draft pick next year. Plus he can lead block and bust a guy up on sweeps. Who doesn't love that in a quarterback?
Justin Blackmon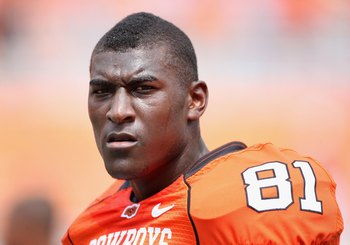 Christian Petersen/Getty Images
Blackmon appears to be the next big, stud receiver coming out of Oklahoma State, the first being Dez Bryant, who is good in his own right.
Blackmon has caught 84 balls for 1,430 yards and 16 touchdowns. He is another player likely to go high if he elects to go into the NFL Draft.
He had a run in with the law for underaged drinking and driving while impaired, but he remains eligible to play.
Marcus Lattimore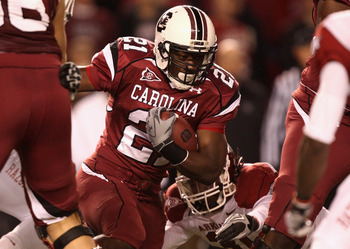 Streeter Lecka/Getty Images
Marcus Lattimore is on pace for over 20 touchdowns and 2,000 all-purpose yards in just his freshman year. He will certainly be a Heisman front-runner next year and in 2012 as well.
Andy Dalton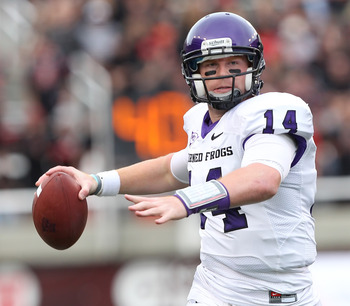 George Frey/Getty Images
Barring a terrible setback to FBS doormat New Mexico, Dalton will lead an undefeated TCU team to a BCS bowl. He has thrown for 23 touchdowns and 2,482 yards heading into this weekend.
Taylor Martinez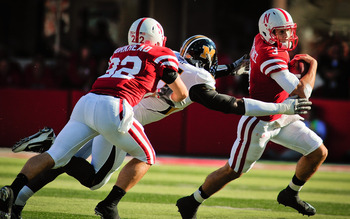 Eric Francis/Getty Images
Taylor "T-Magic" Martinez has helped rejuvenate a Nebraska offense that was near-dormant last year. He had 369 all-purpose yards and five touchdowns against Kansas State this year and will easily surpass 1,000 rushing yards this season, leading Nebraska to a Big 12 title game berth.
Denard Robinson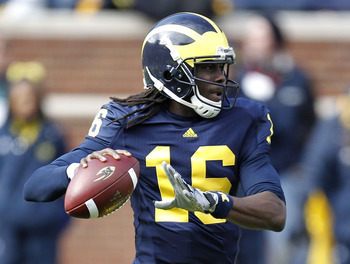 Gregory Shamus/Getty Images
Although Robinson has not maintained his early-season magic in November, he still deserves consideration for lighting up college football in September. He had 502 all-purpose yards and three touchdowns against Notre Dame en route to a 28-24 win in Week 2.
Patrick Peterson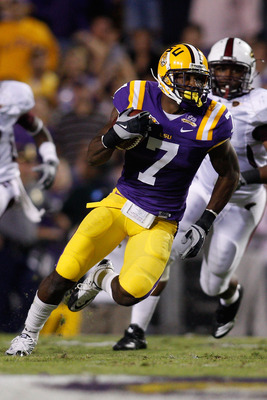 Chris Graythen/Getty Images
No one has been throwing Peterson's way this season, so he only has three picks. However, he is an electric talent that may become the 21st-century version of Deion Sanders in the NFL.
Gabe Carimi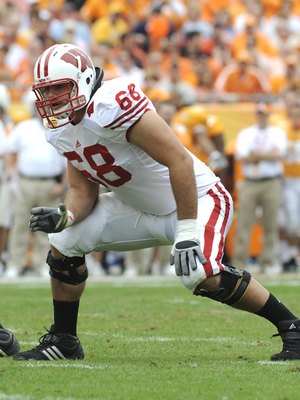 Al Messerschmidt/Getty Images
No offensive lineman has ever won the Heisman Trophy, but voters should be aware of the 6'8", 320-pound behemoth that has lead the Big Ten's most explosive offense.
Keep Reading