Greg Oden: 10 Things He Can Do To Salvage His Career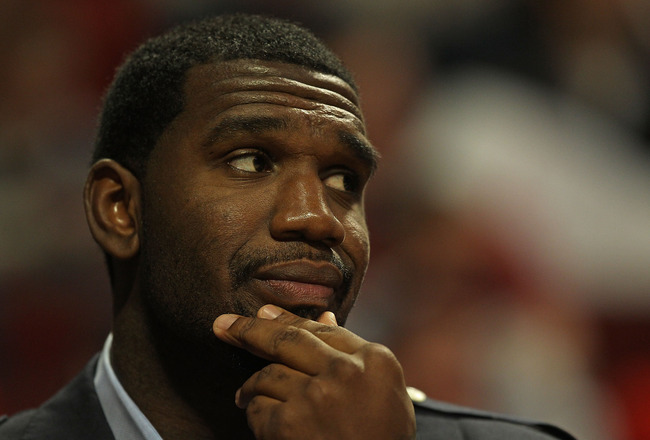 Jonathan Daniel/Getty Images
Greg Oden is out for the season with knee surgery, the second time he's going through microfracture surgery in his career.
It's been a disappointing career for the former Ohio State center, who has struggled with knee issues and has hardly been able to get on the court during his time with the Trail Blazers. With Oden sitting out the season, it's time to figure out what he can do to come back and be productive.
Inside are ten ways that he can come back from this surgery and find a way to make a career for himself in the NBA.
No. 10: Rely On The Fans' Support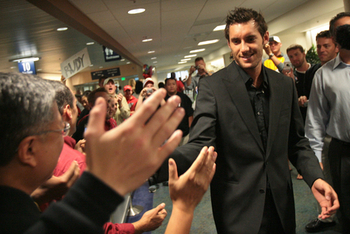 The Portland Trail Blazers' fans are some of the best in all of basketball and have been wildly supportive of their team, including Greg Oden and his struggles.
The Blazers are a great franchise in a great NBA market with fans that know the game and love their players. This is a long way from the "Jail Blazers" days where the team embarrassed the city. Portland is proud of their team and will be there to support their players.
If Oden takes it, there will be a support system for him around the organization.
No. 9: Ignore Kevin Durant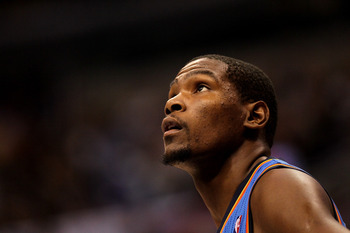 Stephen Dunn/Getty Images
The big debate before the 2007 NBA Draft was between Greg Oden and Kevin Durant.
Years later, Oden's having another surgery and Durant is the youngest scoring champion in the history of the NBA and led the Oklahoma City Thunder to the playoffs last year. He came into this year as an MVP candidate and Oden hasn't played in one game.
The two are always going to be linked together, but Oden has to block that out. He's not Durant, nor will he ever be Durant. He just has to be Greg Oden.
No. 8: Remember Past Productivity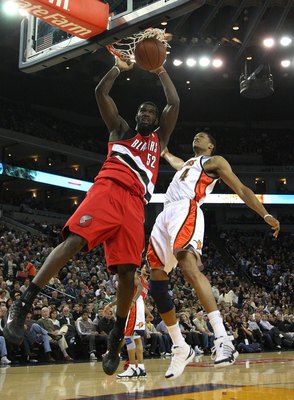 Jed Jacobsohn/Getty Images
Last year before Greg Oden got injured, he was having a very good season.
In 21 games, Oden had averaged 11.1 points and 8.5 rebounds in about 24 minutes a game. That's really not that bad. In fact, considering how much time he's missed with surgeries and rehab and all of the other things that have slowed him down, that's pretty good.
Oden needs to remember he can be a force on the court and look at those stats to prove it.
No. 7: Talk To Players Who Went Through Surgery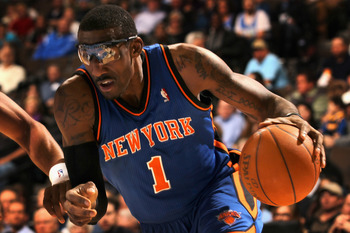 Doug Pensinger/Getty Images
While this is Greg Oden's second microfracture surgery, it doesn't mean that he can't come back from it and be successful in the NBA.
Amar'e Stoudemire had microfracture surgery, yet came back and was so successful that the New York Knicks gave him a huge contract this past summer. You can produce if you apply yourself and work towards it.
This surgery is not a death sentence for Oden's career.
No. 6: Stay Positive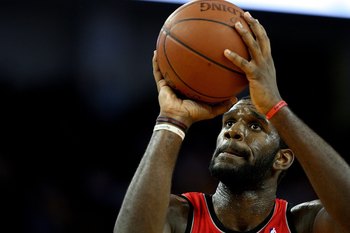 Jed Jacobsohn/Getty Images
While it would be easy for Greg Oden to be down on himself after yet another lost season, if he wants to have a career in basketball he has to stay positive.
Oden's always been quick to flash a big smile and always seemed like a cheerful guy. He needs to remain that guy to come back from this latest setback and another major surgery. A positive attitude goes a long way towards establishing success.
No one ever accomplished anything by feeling sorry for their situation.
No. 5: Look To The Past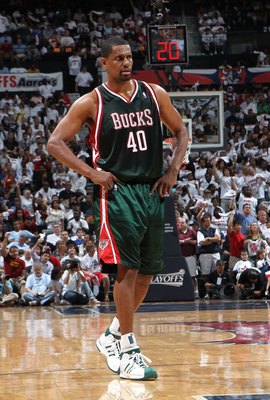 Mike Zarrilli/Getty Images
Greg Oden isn't the first player to have the start of his career marred by injury-filled seasons. It's happened before and people have come back from it.
Players like Kurt Thomas and Zydrunas Ilgauskas dealt with constant injury in the early stages of their careers. But they went on to be productive players and big pieces for teams that went deep into the playoffs.
All is not lost for Greg Oden. He should reach out to those guys and get support from players who have been there.
No. 4: Don't Rush Back
Jed Jacobsohn/Getty Images
There's been a lot of pressure on Greg Oden to succeed in the NBA and I'm sure he's well aware of those voices out there.
But what he can't do is try and get back before his body tells him it's time to play again. If he does, he's going to injure himself again and end up right back on the shelf trying to rehab his knee. He has to take his time and let the injury heal at its own pace.
Rushing back for others isn't going to keep him healthy.
No. 3: Reinvent Himself
Jonathan Daniel/Getty Images
While I've said that Greg Oden can be productive in this league, and he can, there's no way he can ever be what people thought he could be.
That many knee injuries and surgeries are just too much for one person to come back from and still keep all of the skill that they so regularly flashed in the past. Oden needs to stay within himself and try not to do too much out on the court.
If he stays within himself, he can find a niche in this league. If Darko can still get paid, so can Oden—and he's already better than Darko.
No. 2: Ignore Doubters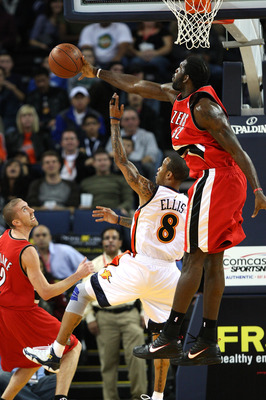 Jed Jacobsohn/Getty Images
There's a lot of people out there who think this is the end of Greg Oden's career.
There's people labeling him a bust and others saying he should have stayed in school at Ohio State and never left for the NBA. Oden did the right thing and he needs to have no regrets about how things worked out.
It's better to have gotten the paycheck now than to have never gotten it at all.
No. 1: Be Realistic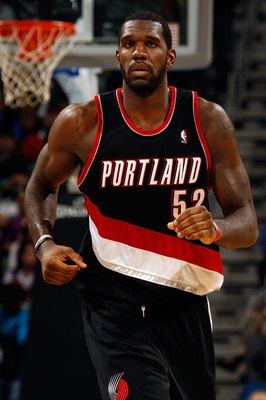 Chris Graythen/Getty Images
If Greg Oden wants to get to the point where he can have any sort of NBA career, he has to do it with realistic expectations.
It's going to be a slow process, it's not going to happen overnight. He's not going to step on the court and be a dominant center. It just won't happen. Oden needs to start slowly, work his way in and start improving from there.
If he comes back thinking he's going to be a dominant player, he's only going to get disappointed and frustrated and it's going to kill his career.
Keep Reading

Portland Trail Blazers: Like this team?