Tony Parker Cheating: Did He Get Caught Sexting Brent Barry's Wife?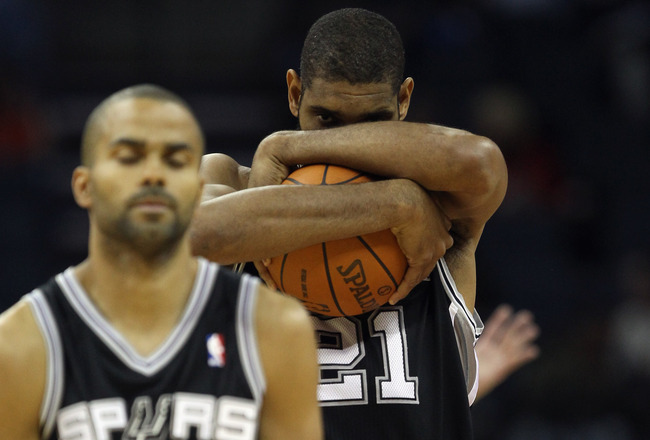 Streeter Lecka/Getty Images
Tony Parker cheating on his soon to be ex-wife Eva Longoria was the reason she filed for divorce early on Wednesday, November 17. Now rumors are swirling that it was Brent Barry's wife he was sexting.
Longoria and Parker has clearly had a busy 24 hours as rumors of divorce was first reported by TMZ on Tuesday. Now with the divorce papers officially filed, it only looks as though their lives are going to be even busier.
In recent reports, there more and more developments concerning Parker's indiscretion. In fact, sources are saying that he was cheating on Eva with two different women and one of them was a teammates wife.
Want to get up to date? Let's find out how we got here and figure out who exactly Tony was sexting.
The TMZ Report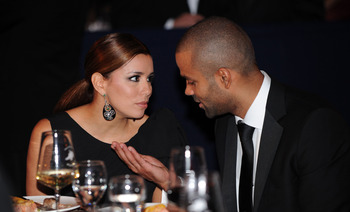 Pool/Getty Images
On Tuesday, November 16 gossip website TMZ broke the news that Tony Parker had filed divorce papers in a Bexar County courthouse.
TMZ cited two court clerk as sources, who claimed that Parker submitted the papers on Monday and a family court judge had the case sealed.
The Retraction
Pool/Getty Images
However, Eva's reps denied the reports and asked the media to print a retraction.
Later on Tuesday, TMZ added a new source to their report, another county court clerk.
She stated that no such paperwork had passed her desk.
So a few of us were led to believe that the divorce rumors were all just a hoax.
The Cancelled CNN Appearance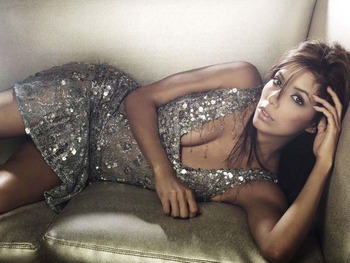 But there were something brewing.
Despite the media retraction and the denials of divorce from Eva's side, an OK! Magazine report brought up the fact that Longoria had canceled a public appearance on Anderson Cooper's CNN Heroes of 2010 television special.
The implication being, if everything was fine in her household—why did Eva snub CNN?
New Source Talks To People: Parker Was Cheating, Ready To File For Divorce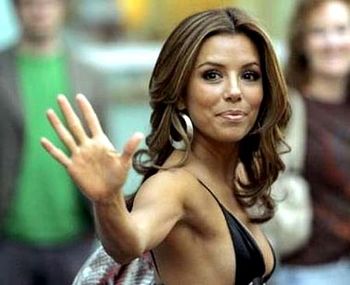 Late on Tuesday a new source spoke with People magazine.
According to the source, Longoria was "totally and completely blindsided" by reports that her husband, Tony Parker, was cheating on her.
The source also claimed that their three-year marriage was nearing an end as Longoria was prepared to submit divorce papers as early as Wednesday.
Source: People magazine
Eva Files For Divorce On Wednesday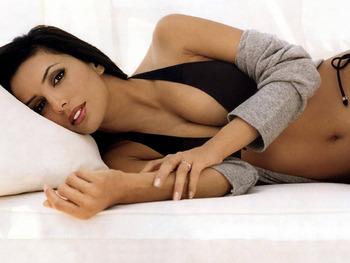 As reported by People magazine, their source proved to be true.
Longoria filed divorce papers, according to several media outlets, in Los Angeles Superior Court citing "irreconcilable differences."
Parker Was Sexting Women, Longoria Talks To Lopez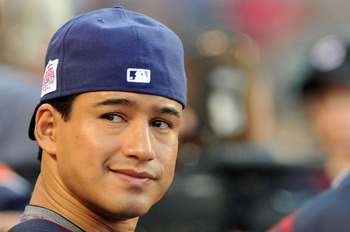 Michael Buckner/Getty Images
In a report from Mario Lopez host of Extra, longtime friend and confidante of Longoria, Eva revealed that Parker had several text messages from a mutual female friend.
"Eva wants everyone to know, she's devastated by the rumors of Tony's infidelity. She loved her husband and is heartbroken about their split," said good friend, Mario Lopez. "But she's strong."
We Find Out That Parker Has Cheated Before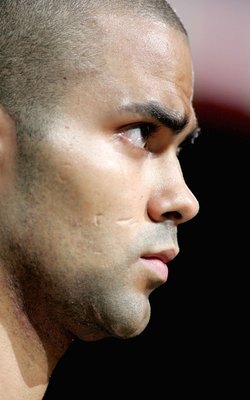 Stephen Dunn/Getty Images
To make matters worse, we also discovered that it wasn't the first time that Tony had cheated on Eva.
According to Lopez and a report by People magazine, Parker had cheated on Eva earlier in their marriage.
Source: People
Not Just One Mistress But Two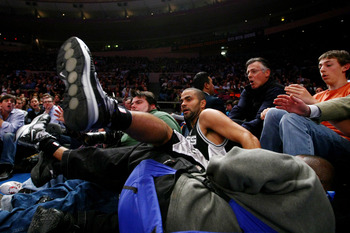 Chris McGrath/Getty Images
Ok, ready for this?
He cheated on Eva before and he's cheating on her again. Nothing new here.
There were also reports that Eva discovered he was cheating on her with two women.
Sexting: Tiger Woods, Anyone?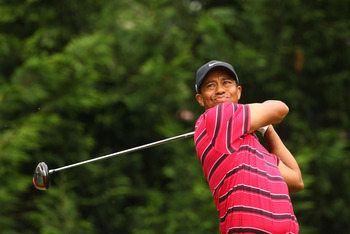 Robert Cianflone/Getty Images
So we've got multiple affairs. Check.
Text messages. Check.
And an angry wife. Check.
Tony Parker is not going to win a Gentleman of the Year award anytime soon. But this story of sexting is eerily familar to that of Tiger Woods.
Hopefully we don't discover more mistresses as this story breaks.
It Gets Better: He Was Sexting a Teammates Wife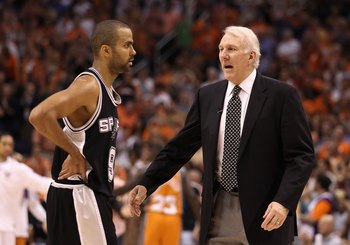 Christian Petersen/Getty Images
According to Mario Lopez, Eva confirmed that one of the women Parker was having an affair with was a teammate's wife.
So far that has been the biggest shocker of the day in the gossip and sports world.
Who Was It? Fans Initially Suspect Matt Bonner'sWife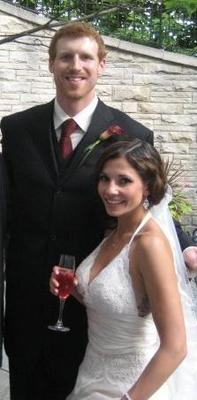 This is all fan speculation. But when the rumors broke that Tony Parker had cheated on Eva with a teammates wife
One of the top choices on popular fan board Spurstalk.com, was Matt Bonner's wife.
Matt Bonner's Wife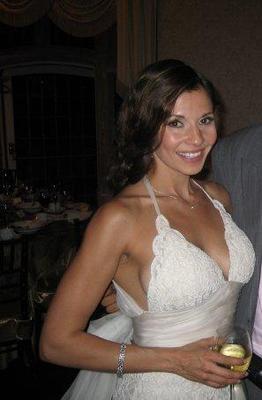 She's definitely cute.
But we're not convinced. There's really no evidence that could point Tony her way.
The Media's Choice: Erin Barry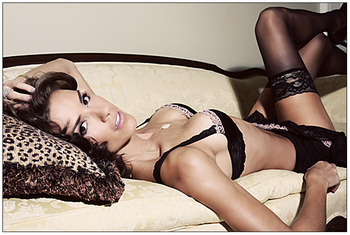 There's another promising candidate.
Erin Barry. Wife of former San Antonio Spur, Brent Barry.
In a post by Bryan Armen Graham (@BryanAGraham) of Sports Illustrated, he tweeted: "Have it on good authority from entertainment sources that "former teammate" in Tony Parker-Eva Longoria affair is Brent Barry."
Want to see more of Erin Barry? You can find more pics here.
They Won Titles Together
Ronald Martinez/Getty Images
It's sad to consider, if the rumors are true, what happened here.
Barry and Parker won two titles together with the Spurs, in 2005 and 2007.
They Hung Out Together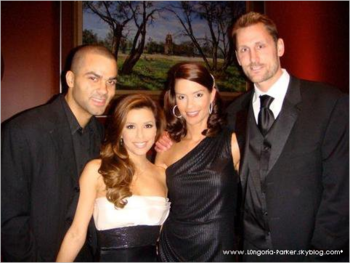 Want more evidence to support the suspicions Erin Barry is Tony's mistress?
Eva told Mario Lopez that she was a mutual friend.
She's probably not her friend anymore. But this photo of the Parker's and the Barry's were taken from back in the day, when they presumably used to hang out.
Erin Barry Close Up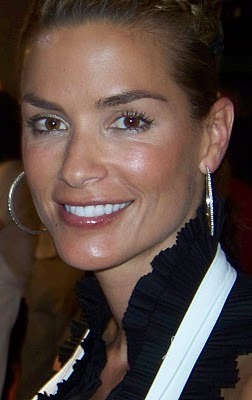 Yes, Erin Barry is a hottie.
No doubt.
But could she be the woman that's partly responsible for breaking up Tony and Eva's marriage?
Sources say it was her, however, we'll surely find out the truth soon enough.
Watch Out RJ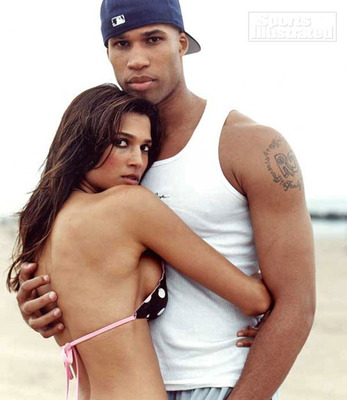 Meanwhile, teammates need to be careful.
Apparently the 25-year-old point guard considered women in relationships fair game.
Teammates Watch Out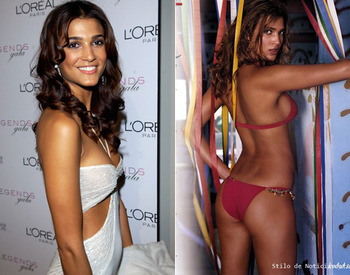 Here's a photo Richard Jefferson's ex, Teresa Lourenco.
And if the rumors are true, she kind of bears a resemblance to Erin Barry.
Which means TP and RJ have similar tastes in women.
Watch out Spurs, keep your women close.
Tony on Facebook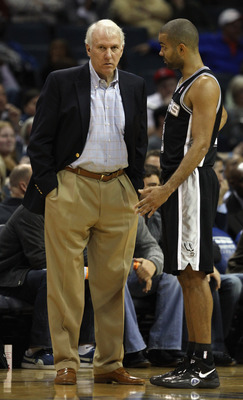 Streeter Lecka/Getty Images
Parker on his facebook page confirmed their divorce and posted this message:
"It is with great sadness that after 7 years together, Eva and I have decided to divorce. We love each other deeply and pray for each other's happiness."
There's going to be plenty of questions for Tony starting today and it could ultimately be a big time locker room distraction for the Spurs.
What Will Eva Do?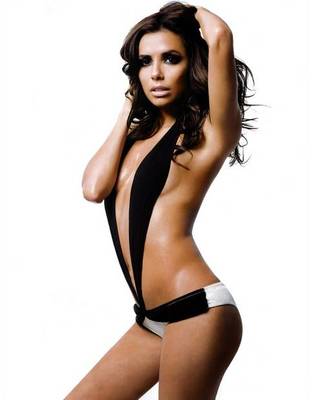 According to multiple reports, Eva is looking to celebrate the Thanksgiving holiday with her close friends and family.
Presumably as far away from Tony as possible.
On the bright side, if any of you single guys are looking.
Eva's back on the market!
Keep Reading