Eva Longoria and the Bitchiest Sports Wives and Girlfriends Ever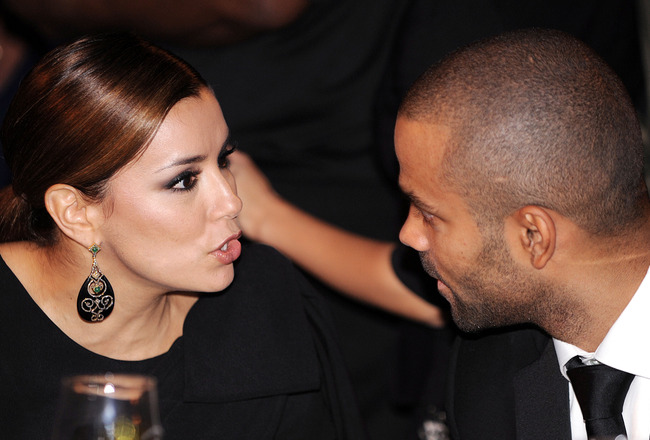 Pool/Getty Images
Eva Longoria was rumored to be parting ways with hubby Tony Parker Tuesday.
Although those nasty rumors eventually proved to be false, there is no question lovely Eva is high maintenance.
She isn't the only current or former WAG who requires plenty of extra attention.
Before we get to the list, let's lay down one simple ground rule.
In order to be considered bitchy, the candidates must exhibit some sort of overbearing, selfish or even illegal behavior.
In other words, they must display at least some kind of crazy.
Here's a look at 25 of the bitchiest WAGS the sports world has ever known.
Honorable Mention: Kim Mattingly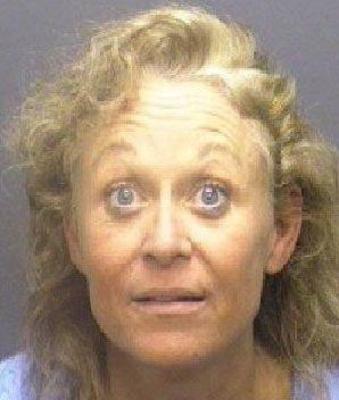 You don't mess with Donnie Baseball.
Don Mattingly called police on his estranged wife when she refused to leave his property in 2008, and Kim didn't exactly go quietly.
In fact, she returned hours later and was taken into custody.
While being subdued by officers, she reportedly wouldn't stop yelling and was eventually charged with public intoxication.
Her booking photo pretty much says it all.
Honorable Mention: Michelle Damon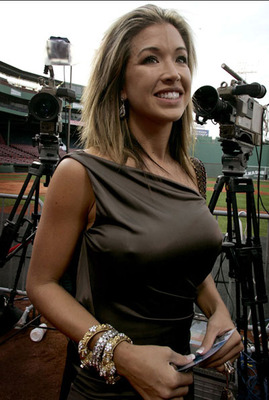 We need a pretty face after opening with that ghastly image.
Enter Michelle Damon.
The Tigers were throwing money at Johnny Damon's feet in an effort to lure him to lovely Detroit.
It took some time for a deal to get done.
Apparently, the biggest snag was convincing wife Michelle that Detroit didn't totally suck when it came to both social and shopping opportunities.
After all, there's nothing better than spending your hubby's fortune.
No. 25: Kristin Cavallari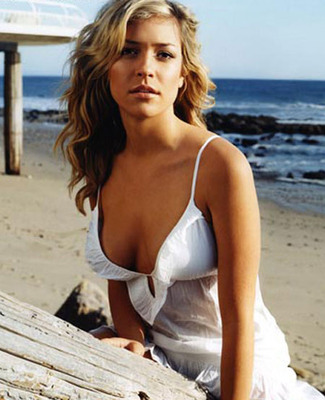 Kristin Cavallari is known for being one bitchy aspiring actress, which makes it no surprise that she has found love in the form of crabby Bears' quarterback Jay Cutler.
Last week, reports surfaced that Cutler had to tell his WAG to pipe down during a shopping trip in downtown Chicago.
Apparently, Kristin wanted some handouts at Guess on the Magnificent Mile. When she became upset, it was up to Cutler to diffuse the situation.
Talk about ironic.
No. 24: Sherrie Daly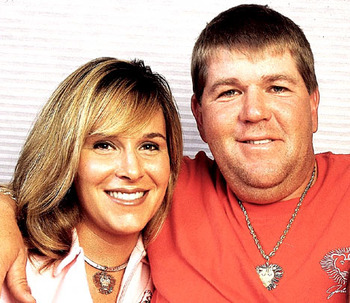 It takes a special kind of woman to love John Daly.
Sherrie Daly was that kind of woman, at least until she allegedly went after her hubby with a steak knife.
Her role in a drug ring and money laundering scheme sent her to prison for a few months in 2006.
What a peach.
No. 23: Kate Hudson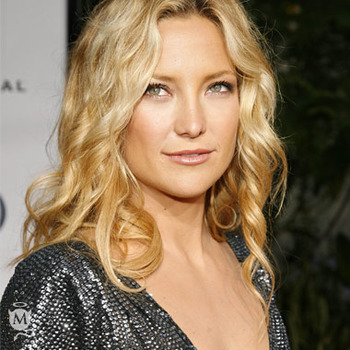 Rumors of the feud between A-Rod and Derek Jeter were all the rage last year.
Meanwhile, another battle was heating up in the stands.
It was widely reported on Page 6 that A-Rod's fling, Kate Hudson, had beef with Jeter's love interest, Minka Kelly.
It's too bad a skirmish didn't break out in the stands during the 2009 World Series.
No. 22: Minka Kelly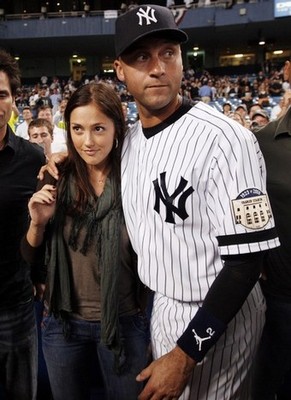 Minka has plenty of sex appeal, but she is said to be lacking in manners.
Aside from her feud with Kate Hudson, she lost her mind on a flight earlier this fall when she wasn't allowed to sit next to her dog while the plane took off.
Of course, the allegations were denied and chalked up to a simple misunderstanding.
Riiight.
No. 21: Tina Eaton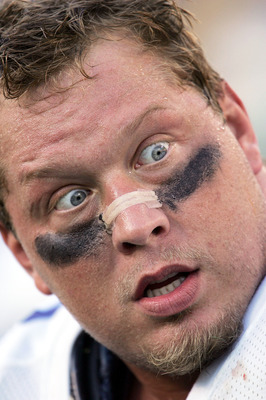 Jonathan Daniel/Getty Images
In all fairness to Tina Eaton, she thought her husband Chad was sleeping around.
Her response was to slug the massive longtime Dallas Cowboys defensive lineman in the nose, leading to her arrest on assault charges.
It's safe to say she let her fist do the talking.
No. 20: Daniell Harper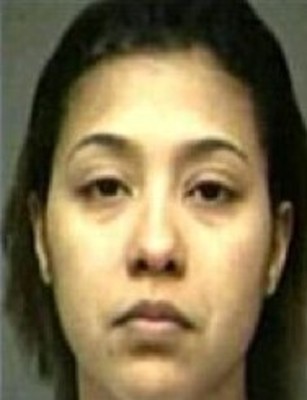 The night before the Colts' playoff game against the Steelers in 2006, Daniell Harper went after her husband Nick with a knife.
The initial story was that the knife wound was merely caused by an accident, but she was later jailed for her actions.
Her husband wasn't exactly an cool customer, either. Nick Harper was arrested on suspicion of domestic abuse in 2005.
No. 19: Brenda Warner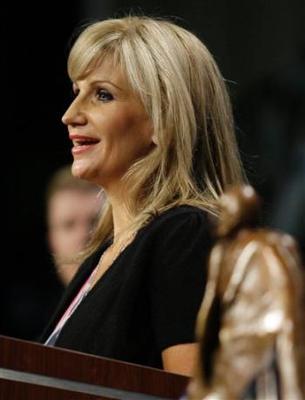 This list is getting far too serious, so it's time for a moment of brevity.
That's where Brenda Warner comes in.
During the twilight of Kurt Warner's career in St. Louis, Brenda actually called into a sports radio station to defend her husband's performance.
She also wanted him to continue seeing snaps even though it looked like he was finished.
It looks like she knew something we didn't.
No. 18: Kendra Davis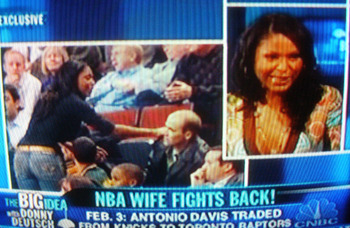 Kendra Davis is one feisty gal.
Not only did she get into a yelling match with Latrell Sprewell, she also defended her husband Antonio Davis' honor in 2006 when she confronted a fan in Chicago.
Fearing the worst, Antonio bolted into the stands and was suspended five games.
The fan claimed Kendra scratched him and filed a $1 million lawsuit against the Davis'.
Arguably the most amusing act of anger came when she threw a cup of coffee at a motorist who cut her off, leading to her driver's license being suspended for a year.
It's probably a good idea to keep her off the highways.
No. 17: Jessica Simpson
Anyone who had the misfortune of watching The Newlywed's knows exactly how spoiled Jessica Simpson is.
Tony Romo had plenty of distractions during his days in Dallas, and Simpson was one of the biggest.
It's good to see Jessica has found love in the form of tight end Eric Johnson.
Now, if only they can find steady jobs.
No. 16: Tami Anderson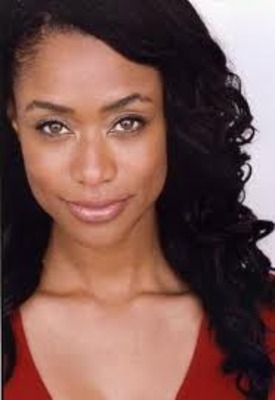 Who?
You remember, she was on The Real World and married to former NBA point guard Kenny Anderson.
After she divorced her husband, she bought a Hummer and ordered a custom license plate reading, "HISCASH."
Well played, Tami.
No. 15: Zahia Dehar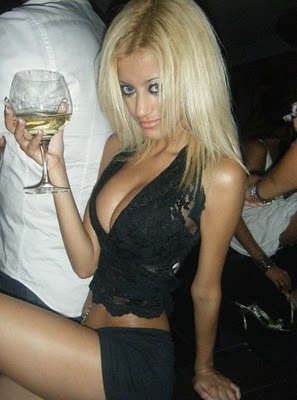 Sure, it wasn't totally her fault, but Zahia Dehar had an enormous impact on the 2010 World Cup.
Linked primarily to star Frank Ribery, Dehar broke the news that she had slept with three players on the eve of the World Cup.
You can't blame her for speaking up, but the timing did seem a little odd to say the least.
No. 14: Eva Longoria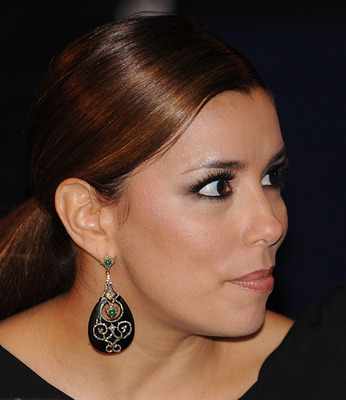 Pool/Getty Images
Based on the frightening amount of makeup she applies, it's safe to say Eva is very high maintenance.
It remains to be seen what exactly what happened between her and her newly-minted husband, but don't be surprised if you haven't heard the last of these rumors.
No. 13: Vanessa Bryant
Kevork Djansezian/Getty Images
We don't know exactly who was behind the purchase of the enormous rock Vanessa sported at Kobe's apology press conference following his transgression in Colorado.
Nothing says "I'm sorry" like a multi-million dollar ring.
Vanessa has been no angel herself, reportedly verbally abusing a housekeeper who eventually sued the Bryant's.
No. 12: Kim Kardashian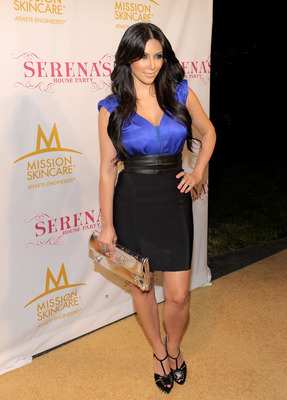 Charley Gallay/Getty Images
Kim's relationships with Reggie Bush and Miles Austin haven't ended well.
As anyone who watches her reality shows on E! knows, Kim's men have to adjust to her lifestyle.
It might be a good idea to go with a different game plan in the future.
No. 11: Royce Reed
Dwight Howard's ex made the VH1 show Basketball Wives worth watching.
Sure, much of the reality show was staged, but Royce's fellow cast members had nothing but hate in their hearts when it came to her.
She has sued Howard on multiple occasions stemming from their contentious custody battle, and even had the police called when he picked up their child from daycare.
Wherever she goes, she doesn't seem to make many friends.
No. 10: Janet Jones-Gretzky
Frederick M. Brown/Getty Images
Wayne Gretzky came under fire in 2006 when his wife was implicated in a sports betting ring.
Apparently, Janet Jones lost over $2 million betting in Vegas and developed a real problem.
Jones was involved in the illegal betting ring operated by Rick Tocchet, and got herself into hot water with the Feds.
For a time at least, she also tarnished the Great One's name.
No. 9: Joumana Kidd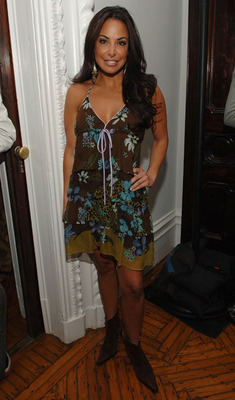 Joumana and Jason Kidd had one of the rockiest relationships in recent memory.
Allegations of infidelity and abuse made by Joumana led to allegations of abuse by Jason, who eventually went on record as saying he was very much afraid of his ex.
It's tough to know who to believe, but Joumana doesn't exactly help herself when talking about her relationship with the NBA point guard.
No. 8: Anna Benson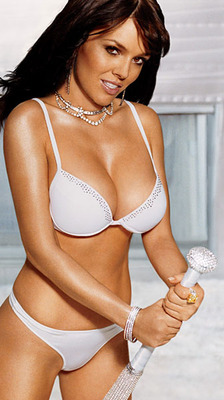 Anna Benson is the epitome of crazy.
The busty former stripper kept choirboy husband Kris on a tight leash.
In fact, she went on record as saying she would sleep with every member of the Mets' organization if she caught him cheating. That included the groundskeepers.
No. 7: Tawny Kitaen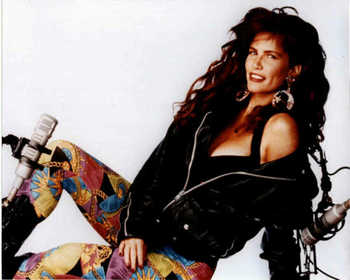 Oh, the good ole days.
Who can forget Tawny Kitaen's tirade against husband Chuck Finley?
Kitaen was arrested after she began pummeling Finley while he was driving. She didn't use her fists, opting instead to kick him with her pumps.
Needless to say, the relationship didn't last long and ended with Kitaen saying her ex abused just about every drug in the book.
No. 6: Siovaughn Wade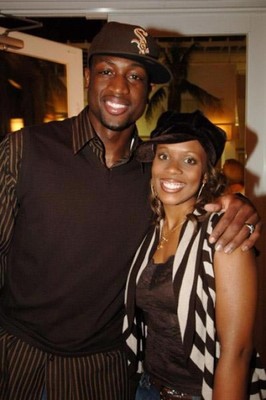 Don't be surprised to see Siovaughn rising up these type of lists in the future.
Dwyane Wade's ex has spread rumors of his drug use and infidelity, and even sued new girlfriend Gabrielle Union.
Part of the lawsuit included a complaint Union got bigger Christmas presents than any of the couple's children.
Maybe that's why Siovaughn is seeking full custody.
No. 5: Lisa Left Eye Lopes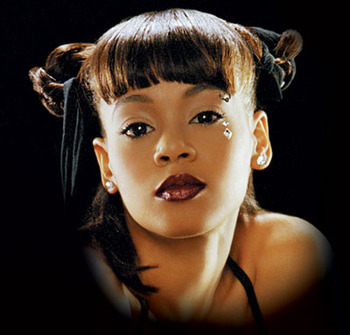 In fairness to Left Eye, she was merely trying to light Andre Rison's shoes on fire.
Too bad she ended up burning down his entire house.
Spite is one thing, but insane craziness is another.
No. 4: Carlita Hodges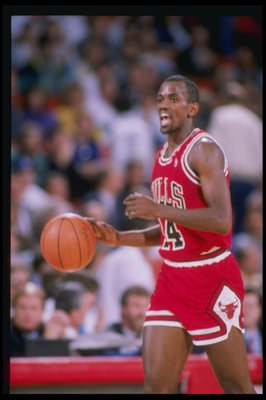 Tim DeFrisco/Getty Images
Sticking with the fire theme, let's meet lovely Carlita Hodges.
The wife of former NBA sharpshooter Craig Hodges, Carlita actually poured gasoline on her husband then began tossing matches in his direction.
Making matters worse, the attempt at human-arson took place outside their child's school.
No. 3: Cristal Taylor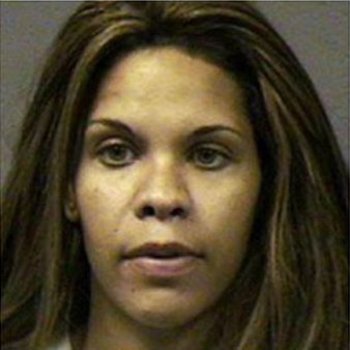 Cristal Taylor duped former NFL fumbles king Tony Banks, then set her sights on a bigger prize.
Taylor became romantically involved with Dirk Nowitzki, making the Mavericks' star fall head over heels in love.
Imagine his surprise when police arrested her after she had been hiding for more than eight years.
The story doesn't end there.
Shortly after being jailed, Taylor (if that is her real name) pretended to be pregnant with his child. That's pretty bitchy to say the least.
No. 2: Amalia Tabata Pereira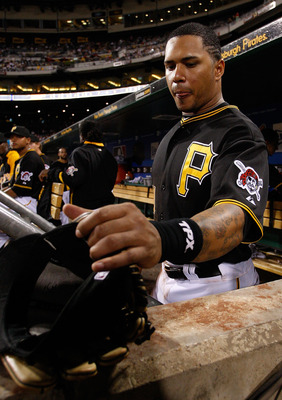 Jared Wickerham/Getty Images
One of the most bizarre acts of bitchiness involved the wife of Pirates youngster Jose Tabata last year in Florida.
Pereira convinced a woman at a Florida clinic she was an immigrations officer, then promptly walked out with the woman's two-month-old baby.
Police discovered Pereira hours later, and she was arrested for kidnapping.
There is absolutely no way to explain what she was thinking.
Another confusing aspect of this story was Pereira's age and relationship with Tabata.
At 43, she was more than twice as old as her husband.
Figure that one out.
No. 1: Jackie Christie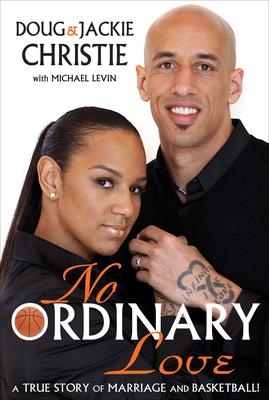 Admit it, you knew Jackie would be at the top of this list.
Her relationship with former NBA baller Doug is nothing short of creepy.
During her hubby's career, she followed him around on road trips, tried to keep him out of the locker room as much as possible and insisted he point to her constantly during games.
He raised his arms after every made shot, foul and any noteworthy play.
It's a good thing he was a poor three-point shooter.
Her most public act was when she went right at Rick Fox during a brawl between the Kings and Lakers.
If you're confused by the nature of their relationship, you're in luck. They've written a book documenting every aspect of their touching love together.
You can bet that was Jackie's idea.
Keep Reading