2010 College Football Bowl Predictions After Suprising Week 12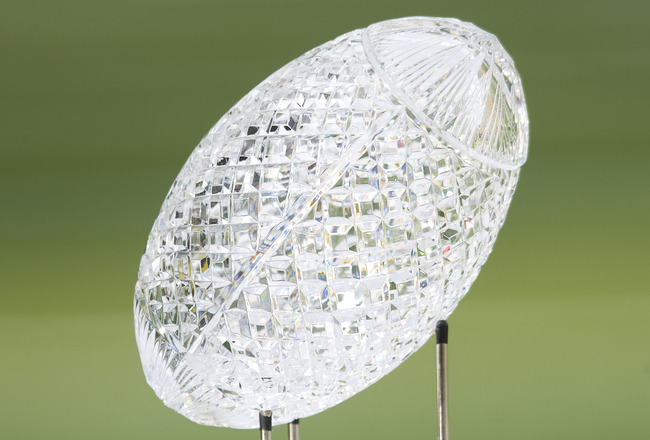 Steve Dykes/Getty Images
With after another wild week in college football some previous bowl match-up projections have changed.
The best predictions on the outcomes of week 13 have been made in anticipation for this year's BCS bowl season.
What teams will be representing their conferences to make history in yet another bowl frenzy? Lets take a look.
New Era Pinstripe Bowl: Syracuse Orange Vs. Kansas State Wildcats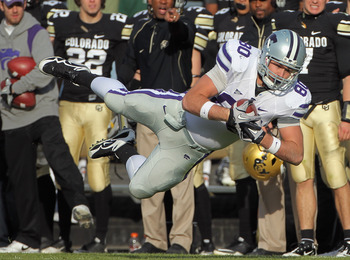 Doug Pensinger/Getty Images
The seventh-best Big 12 team vs. the fourth-best Big East team.
Syracuse: Very stong team, with only bad day all season against Pitt.
Kansas State: Running back Daniel Thomas, who has rushed for 1,168 yards and 14 touchdowns will be a huge factor.

Score: Kansas State 35, Syracuse 27.
Texas Bowl: Illinois Fighting Illini Vs Baylor Bears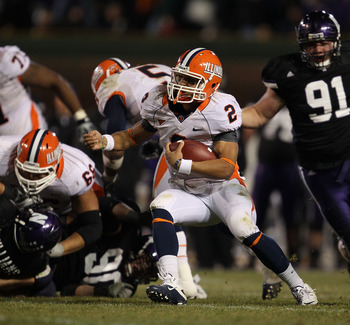 Jonathan Daniel/Getty Images
The sixth-best Big Ten vs. the sixth-best Big 12 team
Illinois: Minnesota loss was heart-wrenching for the Illini, but they are still not to be overlooked.
Baylor: Coach Art Briles is establishing a program, mostly in thanks to quarterback Robert Griffin.
Score: Illinois 42, Baylor 38. A high-scoring affair between a pair of excellent offenses and average defenses.
Franklin Music City Bowl: Maryland Terrapins Vs. Mississippi State Bulldogs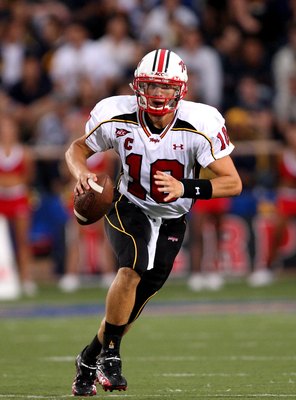 Ezra Shaw/Getty Images
The seventh-best SEC team vs. the sixth-best ACC team.
Maryland: Davin Meggett and Da'Rel Scott are on a hot streak
Mississippi State: Proved to be a decent team in the tough SEC match-ups this season.
Score: Maryland 27, Mississippi State 24. Terrapin offense proves to be too much in this one.
AutoZone Liberty Bowl: UCF Golden Knights Vs. Tennessee Volunteers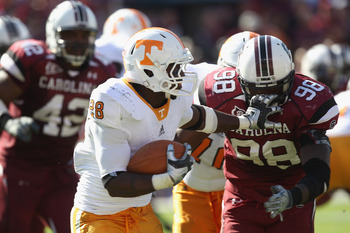 Streeter Lecka/Getty Images
The best team in Conference USA vs. the sixth-best SEC team.
Tennessee: The Volunteers had a rocky SEC season, but started looking up toward the end of the season. Holding on to the football will be a big key in this game.
UCF: The best team in C-USA, and they deserve it.
Final Score: Tennessee 28, UCF 20. The Volunteers still have more talent on the squad.
Bridgepoint Education Holiday Bowl: Oklahoma Sooners Vs. California Golden Bears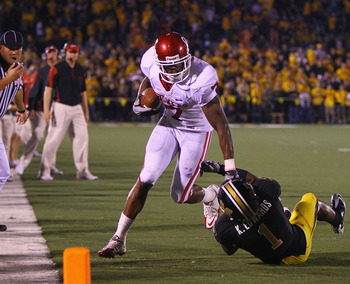 Dilip Vishwanat/Getty Images
The Big 12's fifth-best team vs. the fourth-best team in the Pac-10.
Oklahoma: Oklahoma (8-2) has had two dreadful losses this year, but returned to form Saturday with 562 total yards in a 45-7 win over Texas Tech
California: The Golden Bears have been maddeningly inconsistent in 2010, but another win gives them bowl eligibility.
Score: Oklahoma 35, Cal 14. Outside of Berkeley, Cal can't win, and Oklahoma is a strong team in 2010.
Brut Sun Bowl: Miami(FL) Hurricaines Vs. Notre Dame Fighting Irish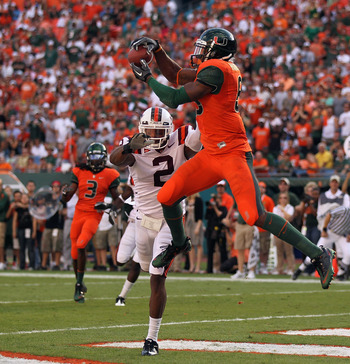 Mike Ehrmann/Getty Images
The fourth-best Pac-10 vs. the fourth-best ACC team.
Miami: Jacory Harris is proving to be phenominal this sesaon, bringing the threat of the QB keeper to the offensive playbook.
Notre Dame: Look for the defense to lay down some hits in this one.
Score: Miami 21, Notre Dame 20. Tough battle in this one, both teams will be black and blue after this game.
Meineke Car Care Bowl: Clemson Tigers Vs Connecticut Huskies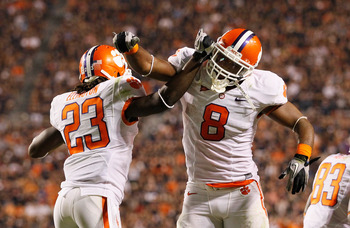 Kevin C. Cox/Getty Images
The fifth-best ACC team vs. the third-best team from the Big East.
Clemson: Clemson still hasn't overcome the loss of running back CJ Spiller, but the defense has been unstoppable at points in the season.
Connecticut: Offense is without a doubt the heart of this team, but will not be enough to penetrate the Tigers' D.
Score: Clemson 24, Connecticut 21. Clemson wins with the help of the overwhelming ACC crowd in Charlotte.
Konica Minolta Gator Bowl: Penn State Nittany Lions Vs. Florida Gators
Jamie Sabau/Getty Images
The fourth or fifth-best Big Ten team vs. the sixth-best SEC team.
Penn State: Experience is the key to winning bowl games, and who has more than Joe Paterno.
Florida: Gators have proved themselves worthy in the SEC and denying FBS favorite Appalachian State this week.
Final Score: Penn State 21, Florida 17.
Insight Bowl: Michigan Wolverines Vs. Texas A&M Aggies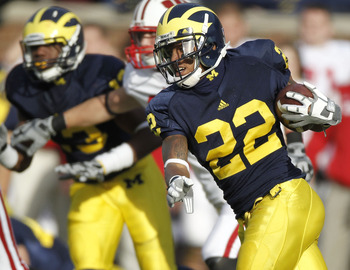 Gregory Shamus/Getty Images
The fourth or fifth-best Big Ten team vs. the fourth or fifth-best Big 12 team.
Michigan: Denard Robinson is proving to be a utility member of the team in the second half of the season
Texas A&M: Ryan Tannehill along with the Aggie Defense is dominate of late.
Score: Michigan 28, Texas A&M 21.
Champs Sports Bowl: North Carolina State Wolfpack Vs. Pittsburgh Panthers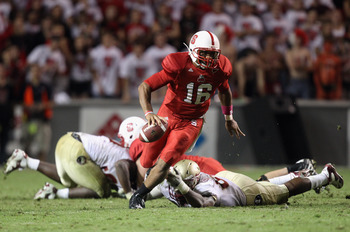 Streeter Lecka/Getty Images
The second-best Big East team vs. the third-best ACC team.
North Carolina State: With a much-improved defense, the Wolfpack made a good run in the ACC.
Pittsburgh: Panthers have a shifty playbook which could give State some trouble, but not enough talent to overcome Russell Wilson.
Score: North Carolina State 35, Pitt 14. Russell Wilson and the Wolfpack will overwhelm the over matched Panthers in this one.
AT&T Cotton Bowl Classic: Arkansas Razorbacks Vs. Nebraska Cornhuskers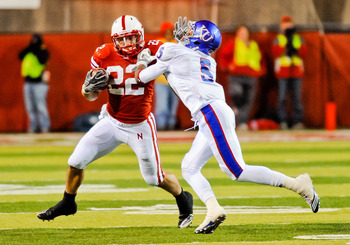 Eric Francis/Getty Images
The best remaining team from the SEC West vs. the third-ranked team in the Big 12.
Arkansas: The Razorbacks might have a high-octane offense behind quarterback Ryan Mallett, but the defense is still capable of howlers. Still, they're the fourth-best SEC team, and the best remaining squad from the SEC West.
Nebraska: Quarterback Taylor Martinez has been one of the nation's best players, throwing for 1,328 yards while also rushing for 957 with 21 total touchdowns.
Final Score: Nebraska 35, Arkansas 28. The Razorbacks defense comes back to bite them, and the Cornhuskers defense does just enough to snag the win.
Valero Alamo Bowl: Arizona Wildcats Vs. Missouri Tigers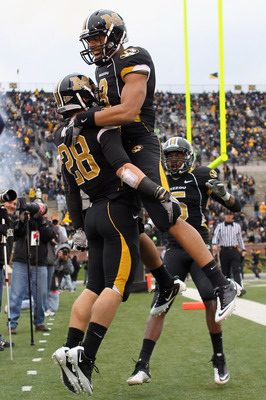 Jamie Squire/Getty Images
The Big 12 runner-up vs. the Pac-10 runner up.
Arizona: The Wildcats offense is one of the best in the country, but a loss to Stanford shoots them to a third-place finish in the Pac-10.
Missouri: The Tigers team took down Texas A&M and Oklahoma, but then came back with two awful losses to Nebraska and Texas Tech. Unpredictable, yet proven.
Final Score: Missouri 42, Arizona 35. A shootout, and a thriller until the last moments.
Chik-Fil-A Bowl: Florida State Seminoles Vs. South Carolina Gamecocks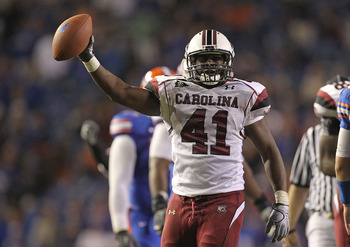 Mike Ehrmann/Getty Images
The fourth-best SEC team vs. the ACC runners-up.
Florida State: The Seminoles are still in the ACC race, and should do enough down the stretch to finish second in the ACC.
South Carolina: The Gamecocks have followed every big win with a loss in 2010, and look like a solid third- or fourth-best team in the conference.
Final Score: South Carolina 28, Florida State 17. Marcus Lattimore and the Gamecocks have more than enough firepower to overcome the Seminoles
Outback Bowl: Iowa Hawkeyes Vs. LSU Tigers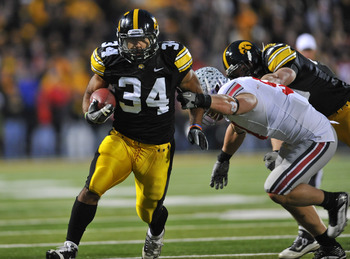 David Purdy/Getty Images
The Big Ten's third-best team vs. the SEC's third or fourth-best.
Iowa: The Hawkeyes control their own destiny from here forward, and behind quarterback Ricky Stanzi, they could still win the Big Ten. But we'll stick them third for now.
LSU: Defense including Kelvin Sheppard 80 tackles and Drake Nevis, who has six sacks.
Final Score: Iowa 27, LSU 24. One of the best games of this year's Bowl frenzy. Stanzi leads the Hawkeyes to an excellent win.
Capital One Bowl: Michigan State Spartans Vs Alabama Crimson Tide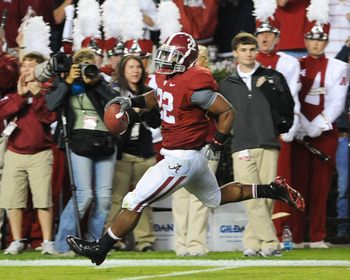 Al Messerschmidt/Getty Images
The runners up of the SEC and Big Ten.
Michigan State: Close run in the Big Ten, Spartans still get a chance to prove themselves against Alabama.
Alabama: Disappointing losses in the SEC but still a force to reckon with.
Score: Alabama 17, Michigan State 14. Disappointing losses this season for the Tide, but they are still a team with heart and persistence on both sides of the ball. Battle of the Defenses.
FedEx Orange Bowl: Virginia Tech Hokies Vs. TCU Horned Frogs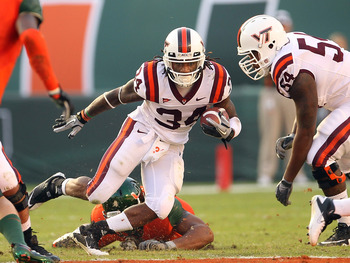 Mike Ehrmann/Getty Images
The ACC champ vs.an at-large contender in this year's FedEx Orange Bowl.
TCU: Defense is very strong but Virginia Tech will be arguably their biggest offensive threat yet.
Virginia Tech: From a disappointing start, The Hokies came back strong to win the their division
Score: Virginia Tech 28. TCU 17. The Horned Frogs will come strong, but the Hokies come with expectations to live up to.
Allstate Sugar Bowl: Auburn Tigers Vs. Ohio State Buckeyes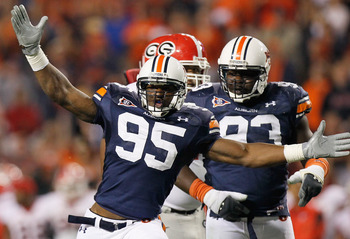 Kevin C. Cox/Getty Images
The SEC champ vs. an at-large bid.
Auburn: Cameron Newton has led the Tigers through an undefeated season so far. If this scandal blows over he is the most likely Heisman candidate.
Ohio State: Pryor throwing for 2,136 yards while rushing for 512 this season brings balance to Newton's abilities.
Score: Auburn 35, Ohio State 21. There is no denying Cam Newton if he really wants it. This will be a high scoring thriller.
Rose Bowl: Stanford Cardinal Vs. Wisconsin Badgers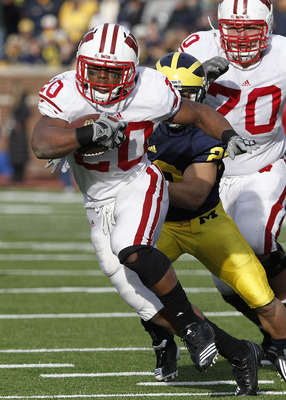 Gregory Shamus/Getty Images
The Big Ten champ vs the Pac-10 champ, or an at-large team.
Stanford: Because they lost to Iowa. QB Andrew Luck, completed 33-of-41 passes for 292 yards in Saturday's 17-13 win over Arizona State.
Wisconsin: Because they lost to Michigan State. Otherwise, the Badgers could be looking at a BCS title bid.
Score: Wisconsin 27, Stanford 20.
Tostitos Fiesta Bowl: Oklahoma State Cowboys Vs. West Virginia Mountaineers
Andy Lyons/Getty Images
The Big 12 champ vs. the Big East champ in 2010.
Oklahoma State: The Cowboys control their own destiny in the Big 12 South.
West Virginia: The Mountaineers have hit bad streaks in the Big-East, but running back Noel Devine is still the undeniable player of this conference.
Final Score: West Virginia 35, Oklahoma State 17. Noel Devine.
BCS National Championship Game: Oregon Ducks Vs. Boise State Broncos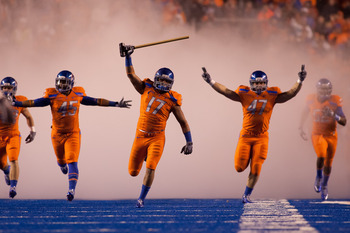 Otto Kitsinger III/Getty Images
The big one. No. 1 vs. No. 2.
Oregon: The Ducks have been dominant in 2010, blowing through all comers. Led by running back LaMichael James and quarterback Darron Thomas, the Ducks are ranked first in the nation.
Boise State: The high-powered offense is unstoppable even more-so this season.
Final Score: Boise State 35, Oregon 31. We all know the Broncos' bowl history. Their unpredictable offense will be too much for the Ducks' defense.
Keep Reading