30 Hottest Female Athletes You've Never Heard Of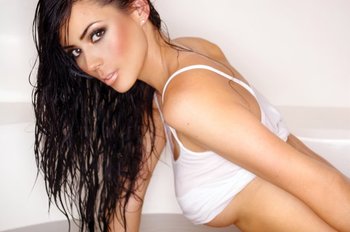 Most of you already know some of the hottest women in sports today or in the past.
This is why I have created a list of some of the most unheard of female athletes of today and yesterday.
I have searched the world, and by world I mean internet, to find the most obscure hotties you have never heard of.
I promise you will be thankful I uncovered these hotties.
Those babes that were living in darkness are now coming out into the light.
Some of these women have retired from their sport while others are just getting started.
Here is the 30 hottest female athletes you've never heard of.
Enjoy!
30. Linn Haug: Snowboarding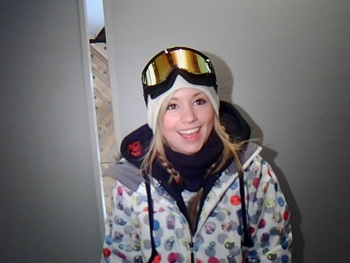 I do not know much about Linn Haug but what I do know is that she is from Norway, already a plus in my book, and she is a smoking hot female athlete.
I foresee a Maxim photo shoot in the near future, as do many of the fans of hot, Norwegian snowboarders.
29. Sophie Edington: Swimming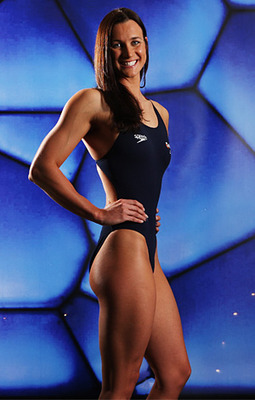 This long leg hottie comes to us all the way from the wonderful country of Australia.
As you can see already, she looks good in a bathing suit which is fitting because she is one of the best swimmers in Australia.
I'm just glad she didn't take up hockey.
28. Tatiana Golovin: Tennis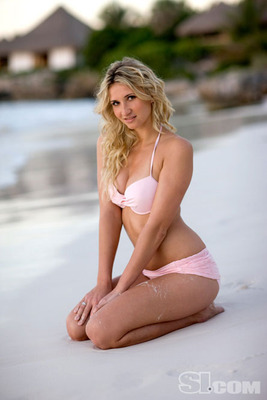 I think I have seen this pose before from another Russian born tennis star.
Can it be that she makes this pose look better?
I am beginning to think so.
27. Cheryl Bernard: Curling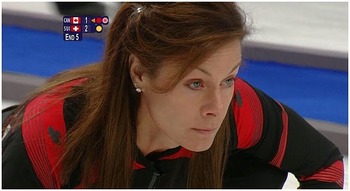 Cheryl Bernard is a Canadian curler.
She is called the "Canadian Curglar" by Bill Simmons, an ESPN columnist. The nickname is a play on the word cougar, which she is being referred to by Bill.
I just find it hard to imagine that there is not a channel that covers female curling year round.
If I am wrong and there is such a channel, let me know yesterday.
26. Elka Graham: Swimming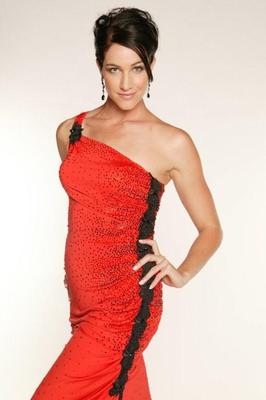 Shocking News!
Another Australian swimmer makes the list of unknown hotties. I think I might have to fly to Aussie country and do some one on one research.
I just keep finding all these babes.
25. Perry Swenson: Golf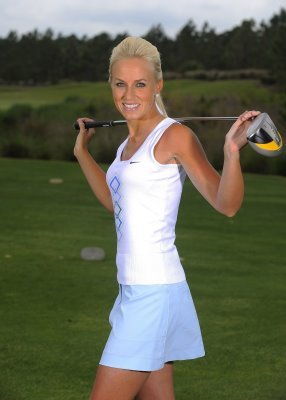 They say everything is bigger in Texas, Perry Swenson attended the University of Texas where she dominated NCAA golf.
That is what I love about Texas, no matter what is going on in this world, they continue to shoot out these beautiful blondes.
24. Susen Tiedtke: Long Jump
There are certain times when I feel the need to explain my choice.
As you can see from the photo, this is not one of those times.
23. Vicky Parnov: Pole Vault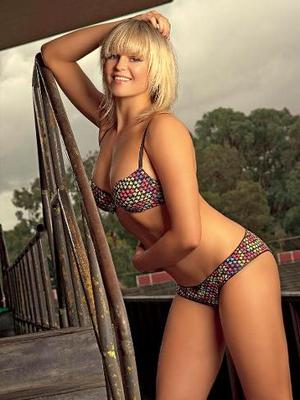 I was thinking the same thing people, pole vaulting is the sexiest sport ever.
Go watch it and tell me I am crazy. There is just too many "That's what she said" moments every time I watch it.
22. Desiree Ficker: Triathlete
Some women are fine.
Others are simply amazing.
Then there are the babes that make the previous two look like they belong in a museum.
Desiree is the latter.
21. Kari Traa: Freestyle Skiing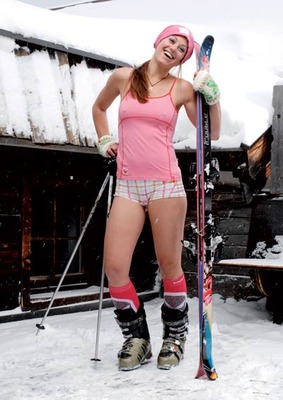 Have you ever been skiing in Norway?
I haven't but I know for a fact that she is freezing in this photo.
She is pointing at you and not using her hands, figure that one out.
20. Danielle Montgomery: Golf
How would you feel if your golf ball got stuck in the sand?
How would you feel if your golf ball got stuck in the sand and Danielle Montgomery was posing just like in the photo, right by your ball?
I would be stuck in the sand longer than Tom Hanks in Castaway.
19. Maurizia Cacciatori: Volleyball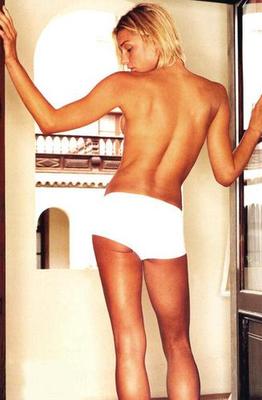 Another almost naked volleyball player?
What's next, a female soccer player that makes the screen melt when you click on her photos?
18. Amy Taylor: Soccer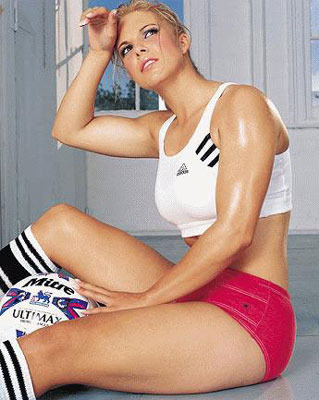 Oh, will you look at that!
It is a female soccer player that is making the screen melt right before my eyes.
17. Dominika Cibulkova: Tennis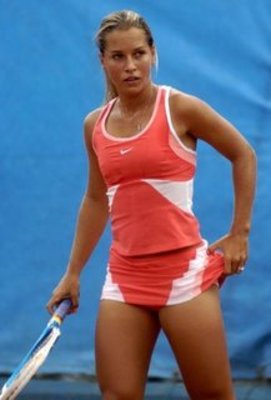 If you thought Maria Sharapova wore short skirts when she played, you have not seen anything yet.
Dominika Cibulkova is sporting a pretty long skirt in this photo compared to the others in her wardrobe.
As a man, I do not have a problem with any of them.
16. Mari Motohashi: Curling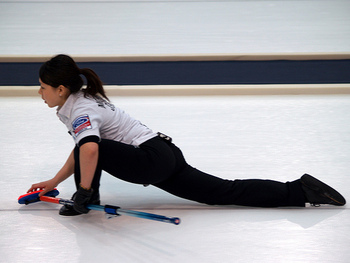 I mean, if this doesn't get you ready for the next winter Olympics, I am not sure what it will take.
Does she realize how amazingly hot she is?
If she does not, I will gladly let her know.
15. Beatriz Recari: Golf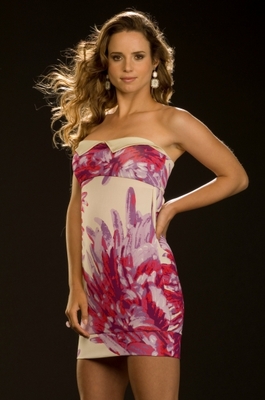 Then there was Beatriz Recari, a woman so fine we had to send her to China.
I am not sure if she is any good at golf but I know for a fact that she looks great in a short dress.
14. Erin Densham: Triathlete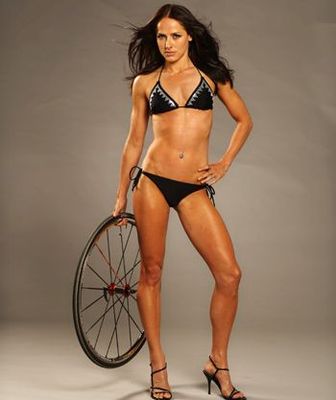 I just don't see any reason as to why I should be writing for this slide.
I would rather be watching the Triathlon on television where Erin Densham strips down to her bikini and rides that bike.
Now that is good for tv.
13. Inge De Bruijn: Swimming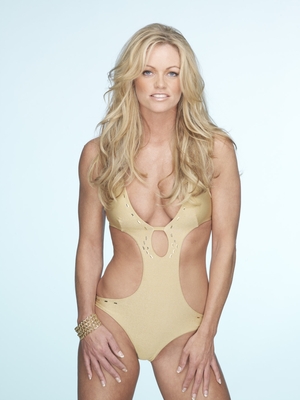 Inge de Bruijn has the best name of all names in this list.
She also has the best feature which she is hiding from us in this photo.
I will give you a hint, it rhymes with ass. Whoops, I think I let that one slip.
12. Chemmy Alcott: Alpine Skiing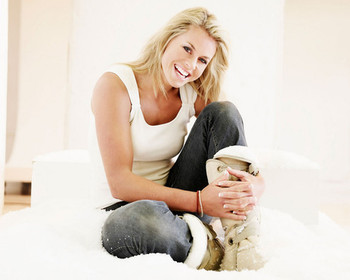 Do you remember the photo that is floating around the internet with Julia Mancuso doing all sorts of awesome things in a hot tub?
It is a real photo, it is not a fake.
Well, guess who is the girl grabbing Julia's twins from behind?
If you said Chemmy Alcott, you are correct.
Now go and hit up some Google Image Search to see what I am talking about.
11. Miesha Tate: MMA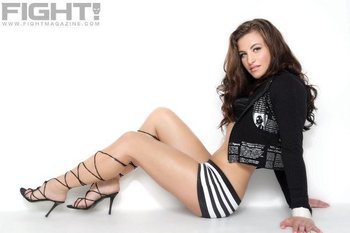 You better like Miesha Tate.
You better think she is the hottest thing to hit the MMA world since UFC ring girls.
If you don't, she will just choke you out.
10. Chelsea Wilson: Volleyball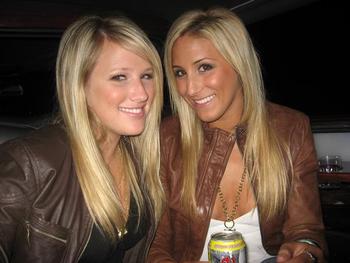 Someone told me she was on Lizzie McGuire. I then told them to step back and never talk to me again.
What is Lizzie McGuire?
Wait, Hilary Duff and Chelsea Wilson were on a show together?
Can anyone say reunion episode?
9. Niki Gudex: Pro Mountain Biker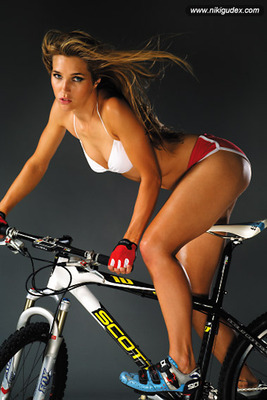 Cause that's how I ride a bike in the mountains.
8. Hannah Teeter: Snowboarding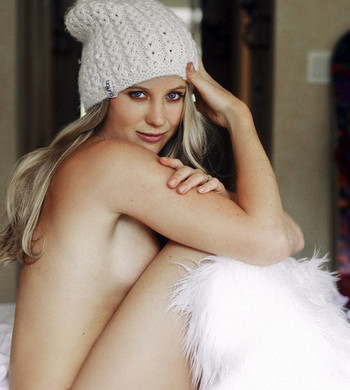 If you've watched the Winter Olympics at all in the past 10 years, then you already know that female snowboarders are becoming exponentially hotter over time.
Hannah Teeter is not the only hottie in the snowboarding world, but she is the one we should be staring at more often then not.
7. Roberta Mancino: Extreme Sports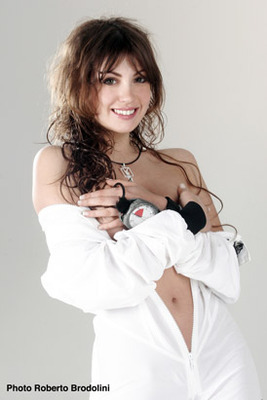 When I see Roberta Mancino, I have this feeling that she is a quiet loving girl next door type that any man can bring home to his family.
But then I watch her skydive and ride bikes and go absolutely nuts and I, well, fall in even more love with her.
6. Gisela Dulko: Tennis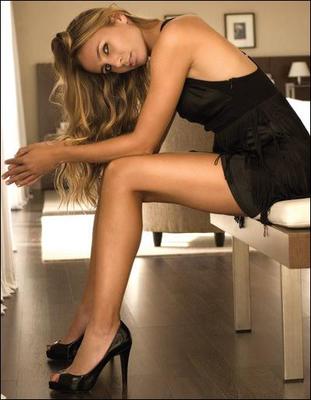 With a name like Gisela, one might expect to see a tall, beautiful, long-legged, Brazilian Victoria's Secret model.
Yet we are given this amazingly hot beauty out of Argentina and no one is disapointed.
5. Sandra Gal: Golf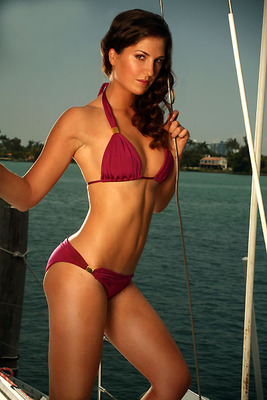 At what point is it not appropriate to stare?
Is it ten seconds or thirty minutes? I always confuse the two.
4. Bianca Cruz: Softball
Dear Bianca Cruz,
How does it feel to knock Jennie Finch out of the top spot as the world's hottest softball player, which she has held for almost 50 years?
3. Sophie Horn: Golf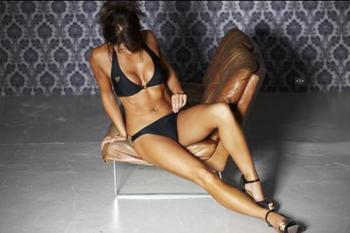 I am not sure what she is doing in this photo, nor do I care, but one thing is certain, if this photo was taken a few minutes later, it would probably have been in Playboy.
So step aside Natalie Gulbis—but not too far I still want to see you—just allow this babe to take over as the hottest female golfer.
2. Han Ji Yeon: Beach Volleyball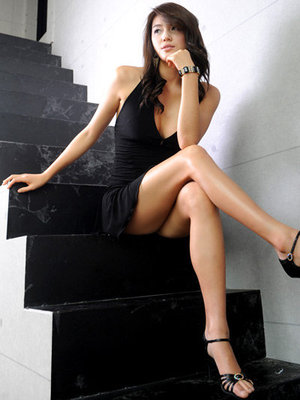 I don't know about you but I am searching through my TV Guide for the next time a beach volleyball game comes on television.
While I am looking, anything with Han Ji Yeon starring in it, will work as well.
1. Alizee Paradis: Tennis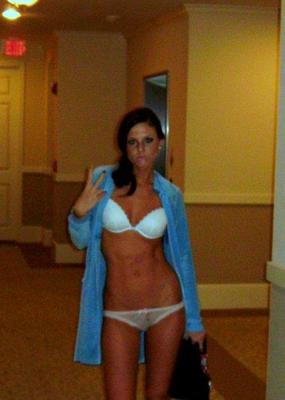 Alizee Paradis, or Ally as she is called whenever I speak to her again.
I just have to wait until after the judge allows me within 50 feet of her.
I mean, come on, I had no choice but to ask her out, even after she rejected me 43 times.
I thought chicks liked to be chased?
Keep Reading