The 50 Hottest Outfits in Sports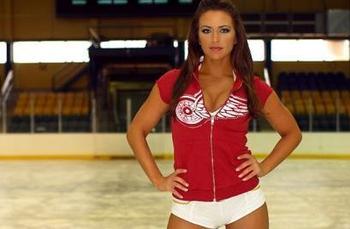 The world of sports has brought us some of the world's most attractive people.
From fans to athletes, we have seen some serious sexiness from all of our favorite sports, and let's face it: Who doesn't fantasize about a beautiful woman in a sports jersey?
Any athlete can wear a simple uniform, and any fan can put on a simple ball cap.
But the people on this list set the bar much higher.
Here are the 50 hottest outfits in sports.
50. Allison Stokke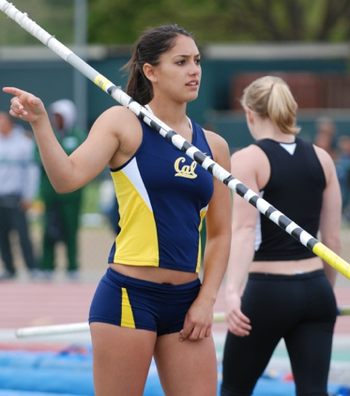 Pole vaulting may not be the most interesting sport...
But at least the scenery is pretty nice.
49. Ana Ivanovic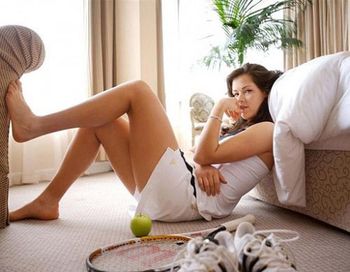 Ana Ivonovic rocks some pretty sexy tennis gear, even on her days off.
48. Anna Rawson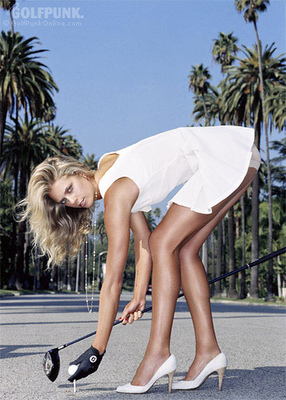 Palm trees plus pumps equals perfection.
47. Arkansas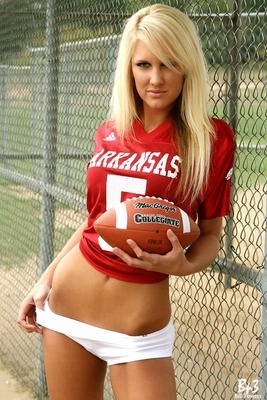 This Hogs fan's outfit is so hot that we can forgive her for posing with a football in front of what appears to be a baseball diamond.
46. Ashley Harkelroad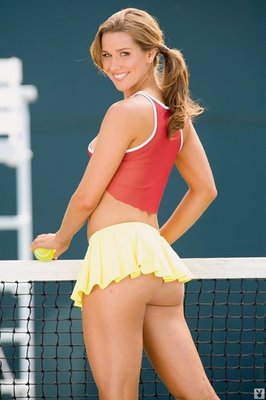 Ashley Harkelroad makes us think that all of WTA needs to mandate outfits like this one.
45. Blackhawks Ice Crew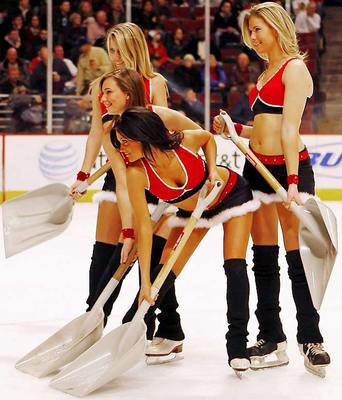 I think I know exactly what's at the top of everyone's Christmas list.
Were you naughty or nice?
44. Blair O'Neal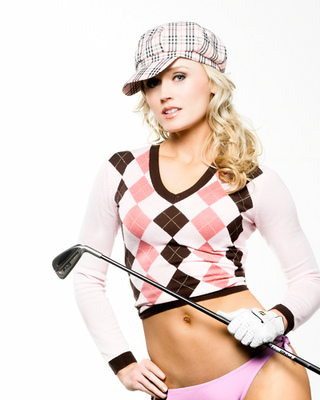 Who thought argyle could be so sexy?
43. Broncos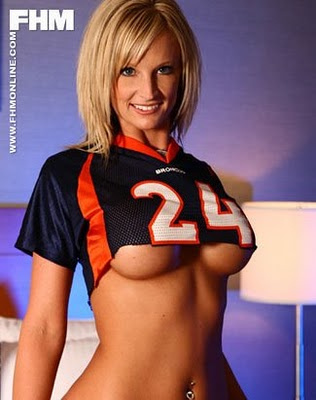 It's okay, Broncos fans.
This girl is here to make it all better...
42. Colts Fan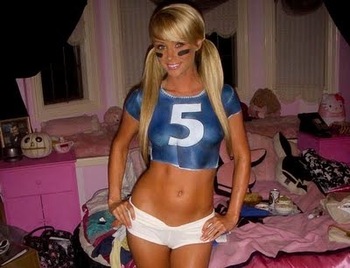 Body paint just might be the best invention mankind has ever come up with.
41. Dallas Cowboys Cheerleaders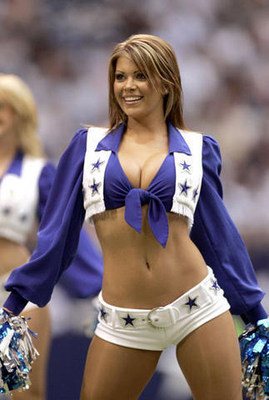 40. Cubs Fan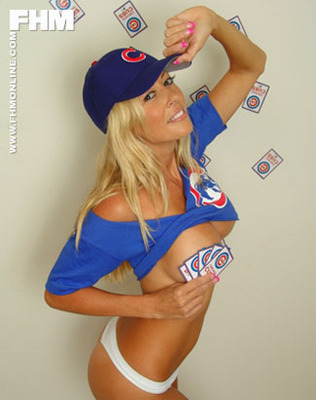 This is one card game that we all want to be a part of.
And we're hoping she folds.
39. Danica Patrick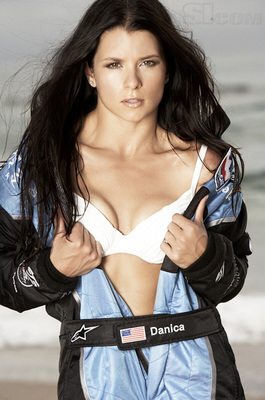 Only Danica can look so sexy wearing so many clothes.
38. Daniela Hantuchova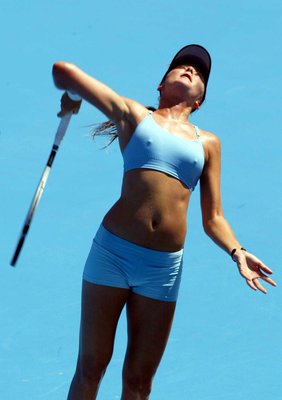 Do I really have to explain how this picture ended up here?
37. Angels
Did it hurt...
When you fell from Heaven?
36. Roll Tide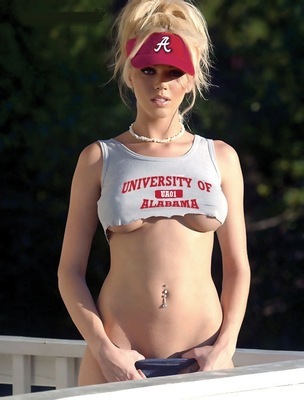 So what if the Crimson Tide isn't going to win another national championship this year?
Somehow I think this chick could ease the pain.
35. Dodgers Fan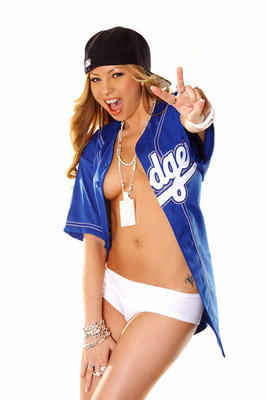 This girl is a mixture of so many fantasies.
Tighty whities, baseball jersey, tattoos...
The list goes on.
34. Red Wings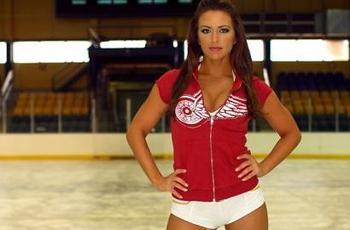 Booty shorts in an ice rink?
Now that's dedication.
33. Ball Girl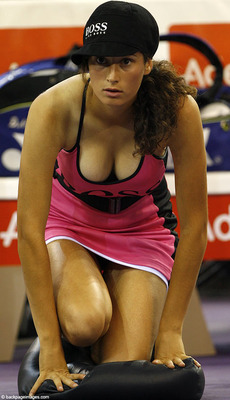 So many dirty jokes.
So little time.
32. England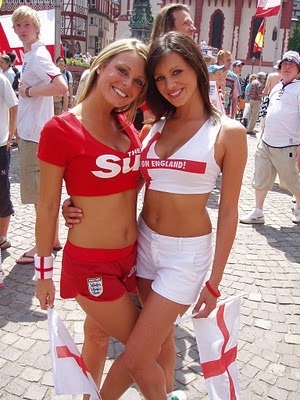 Am I the only one who thinks this picture was taken at Epcot?
31. Germany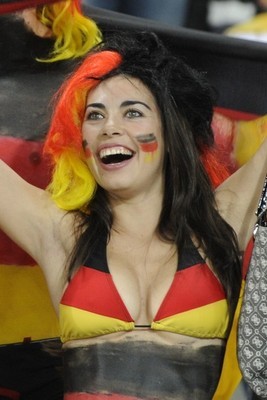 This girl definitely has the crazy eyes.
But who cares?
30. Brazil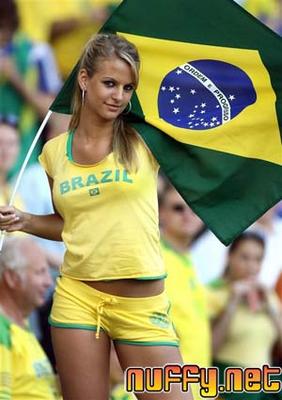 Like we needed another example of a hot Brazilian chick...
29. Anna Kournikova
We're all used to seeing Anna in sexy photo spreads and music videos, but she looks pretty hot on the court as well.
28. Astros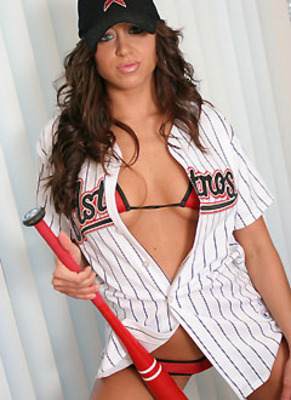 That bikini top may look a little small to some of you, but most of us know that is is just the right size.
27. Jenn Sterger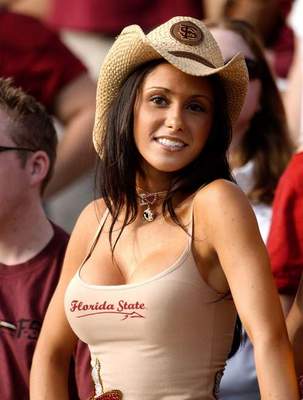 Jenn Sterger may have ruined the image of one of our most beloved sports icons.
She may be a gold-digging media whore...
But the girl can really rock a cheap tank top.
26. Jess Snyder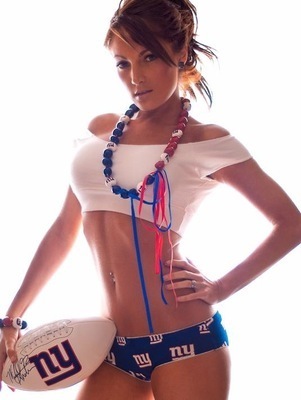 Yet another reason to root for the Giants this season.
25. TCU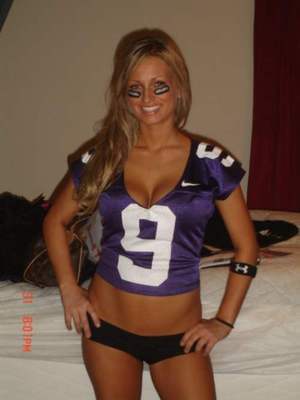 No wonder the Horned Frogs are so good this year!
24. Kendra Wilkinson
Don't we all secretly wish that Kendra Wilkinson really was the girl next door?
23. Kings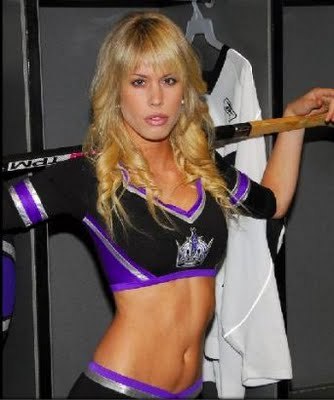 Fist fights and skimpy clothes?
Proof that hockey is the best sport in the world.
22. Lingerie Football League
Let's face it: I could have made this entire slideshow with pictures from the LFL.
21. Dolphins Cheerleader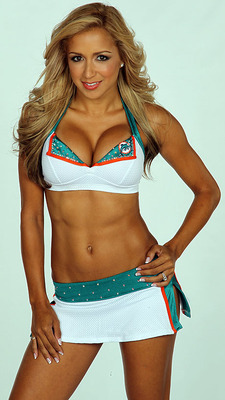 No wonder LeBron decided to take his talents to South Beach.
20. Maria Sharapova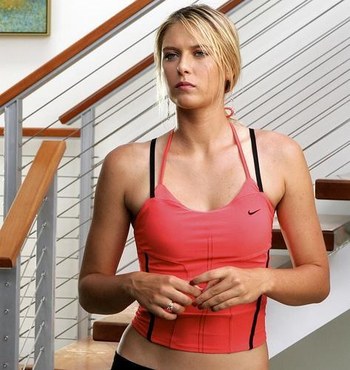 Maria Sharapova is living proof that less is more.
19. Mark Sanchez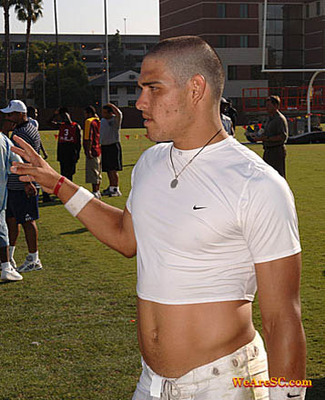 Okay Jets fans, I am finally ready to say something nice about Mark Sanchez.
Mark Sanchez is...
Ahem. Let me start again.
Mark Sanchez looks...
I'm sorry.
I just can't do it.
18. Natalie Gulbis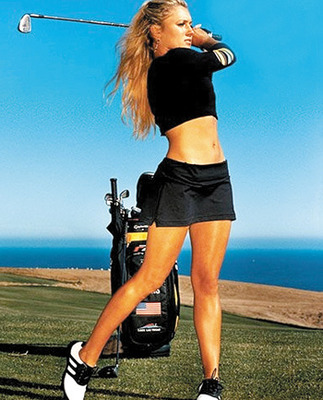 How can the LPGA gain a larger fan base?
Step 1: Take a cue from Natalie Gulbis.
Step 2: Repeat Step 1.
17. Ohio State vs. Michigan
There is nothing hotter than a friendly rivalry.
16. Go Ducks!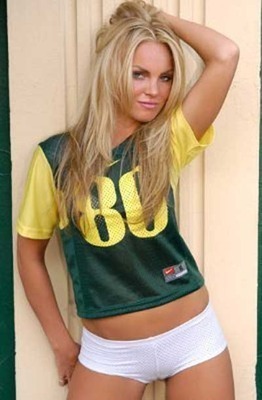 Who thought that a duck could be so hot?
15. Packers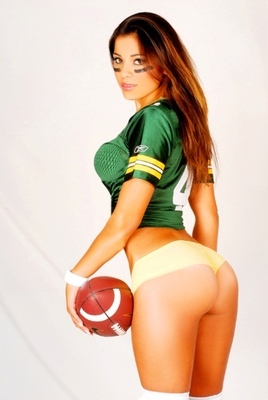 This girl has such a nice...um asset that we'll forgive her for wearing a Brett Favre jersey.
14. Western Michigan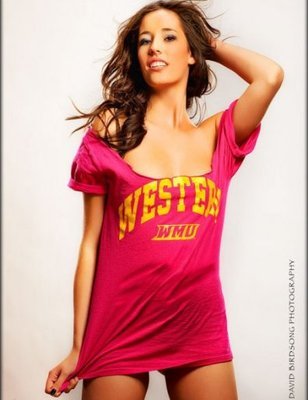 And here we have the only reason to ever pay attention to Western Michigan.
13. Marissa Miller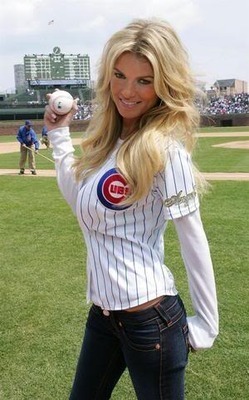 Would this outfit be as hot if it was on someone other than a Victoria's Secret model?
Maybe not, but thanks to Marissa, we won't have to find out.
12. Phillies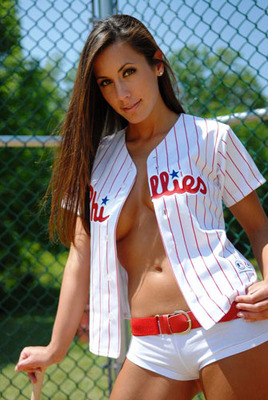 I know. I was thinking the same thing...
Does she really need a belt with her booty shorts?
11. Purdue
Maybe the Boilermakers should just let this girl play.
Hey, they can't do much worse.
10. Red Wings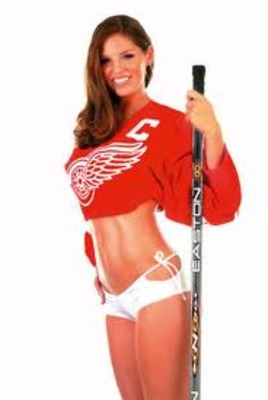 The Detroit Red Wings have the hottest fans in the NHL:
The cover shot, this girl...
And yours truly.
9. Kim Kardashian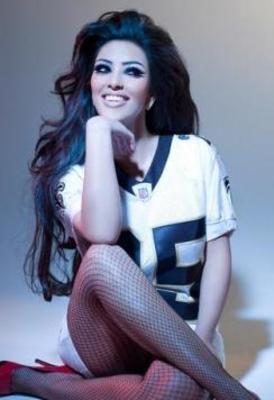 Can we really blame Reggie for wanting her back?
8. Saints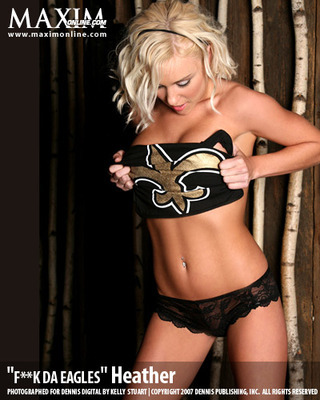 Sorry, Kim.
This outfit is way better.
7. Sarah the Ben-Gal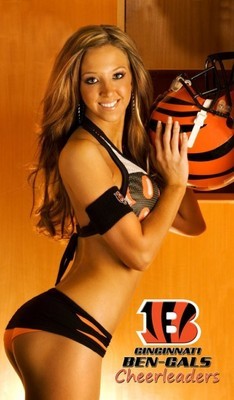 Forget about Chad Ochocinco.
We found the real ultimate catch.
6. Sophie Sandolo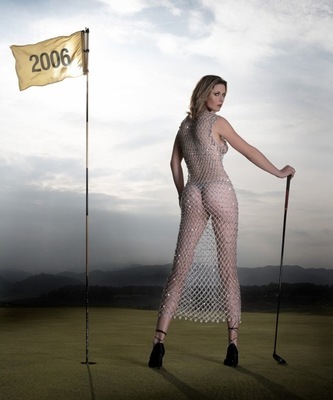 I have no idea what the hell that is...
But I like it.
5. Steelers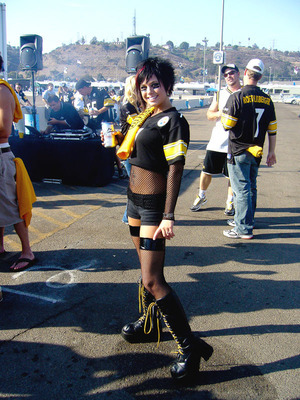 I think this girl may have grown up in Oakland.
4. USC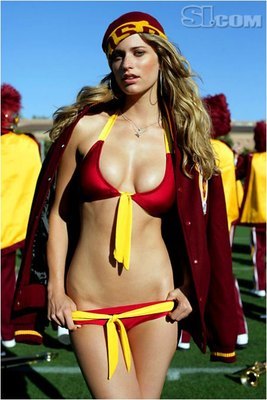 Resisting the urge to make a "Trojan" joke...
3. USC Again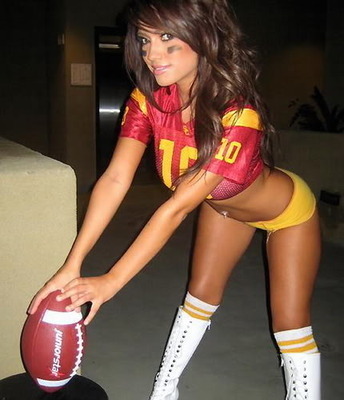 Katy Perry got it wrong.
It should be "Daisy Dukes with jerseys on top."
2. Vikings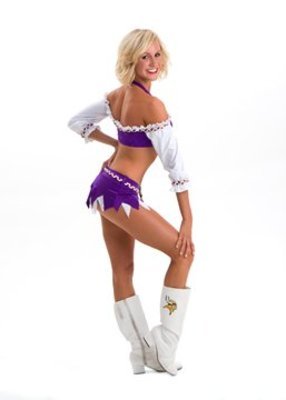 Have you ever had inappropriate thoughts about Tinkerbell?
You have now.
1. Tommy Haas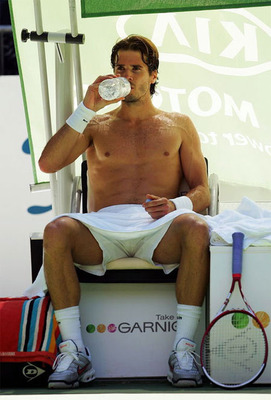 What did you expect?
I am a woman after all.
Keep Reading