Pacquiao vs. Margarito: Live Streaming and Pay-Per-View TV Schedule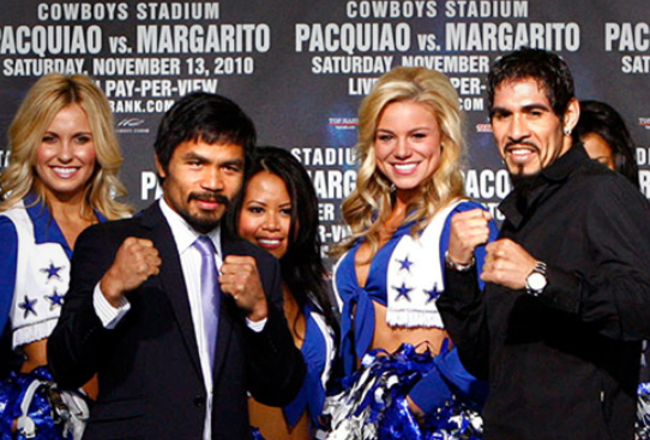 Manny Pacquiao. Antonio Margarito. Saturday night, Nov. 13. Cowboys Stadium in Arlington, Texas.
When it comes to boxing title fights, it doesn't get much bigger than this.
There will be over 100,000 people in attendance outside of Dallas on Saturday night, but there will be millions more tuning in around the world.
How can you witness one of the most talked-about fights this year? Read on.
Pay Per View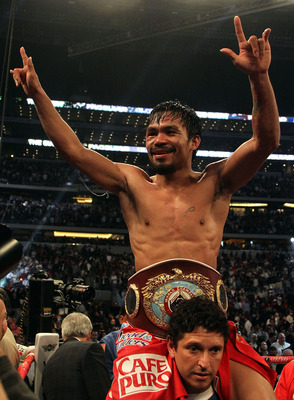 Jed Jacobsohn/Getty Images
The easiest way to watch the fight live will be to order it through your cable provider.
So whether you have Comcast, Time Warner Cable, RCN or a satellite like DIRECTV or Dish Network, order it through your cable provider for the fee of $54.95 (or $64.95 for HD).
Where to Watch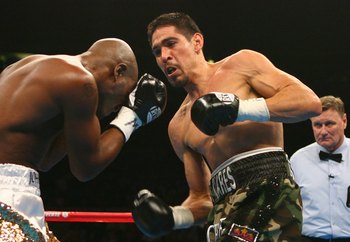 Al Bello/Getty Images
Sure, it'll cost you a couple clams, but you can find bars near you showing the Pacquiao-Margarito fight as well. It makes for a fun—and far less expensive—alternative to paying to get the PPV at home.
Keep Reading