32 Teams 32 Girls: The Hottest Cheerleaders In the NFL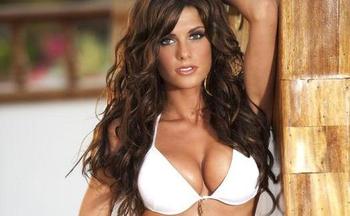 This is not your dad's NFL. This is 2010 and things have changed since the beginning of the Super Bowl and Vince Lombardi.
With recent changes in the officiating, including locking down on the illegal hitting and a possible lockout in the near future, what can we do to cheer us up?
Why not look at the beautiful women in the NFL? I think the title says it all. The NFL has 32 teams and I have put together a list of the hottest cheerleaders from every single team.
Enjoy!
32. Giants Fan
Over the next few slides, I have found some of the hottest fans to replace the teams without cheerleaders.
This would be one of those sexy fans.
31. Browns Fans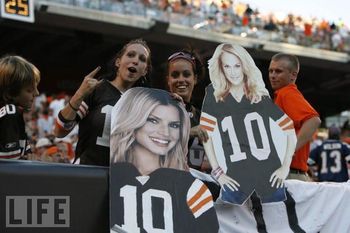 This was the best I could find out of the Cleveland box.
Now if only we could get the real Jessica Simpson and Carrie Underwood at the same game at the same time sitting in the front row right next to each other, this would be a true to life photo.
30. Packers Fans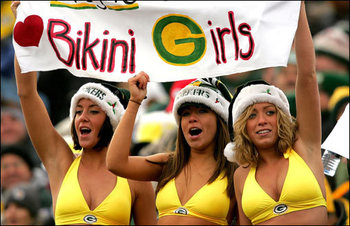 These bikini girls might not be the Cowgirls of Florida State, or Jenn Sterger, but they have a nice set of something to be wearing bikini's in Green Bay during Christmas.
That takes a special kind of woman.
29. Steelers Fans
From the first appearance, it looks like she is attending a rave somewhere in the desert. But after much research and studying, I have found that she is just a mega hottie looking for some fun at a pre-game tailgate.
Oh, how amazing those women from Pittsburgh are!
28. Bears Fans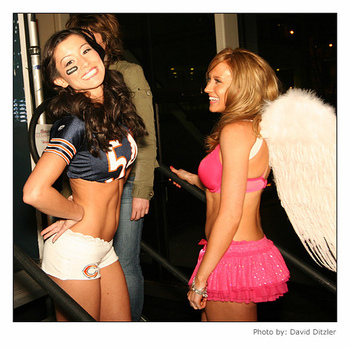 Aside from looking just like Shannon Elizabeth, this Bears fan should be a cheerleader.
At least, I would pick her for my team any day of the week and twice on Saturday.
27. Lions Fans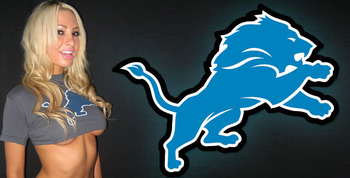 The only problem with this fan is that she looks too damn sexy.
She is too hot to be real.
26. New York Jets: Christie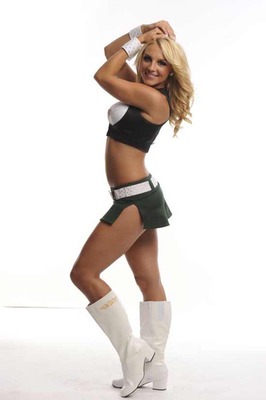 Every time I see the hotties in New York, I wonder if Brett Favre called her as well?
Maybe he tried but was denied after he realized he was old news in the NYC.
25. St. Louis Rams: Tiffany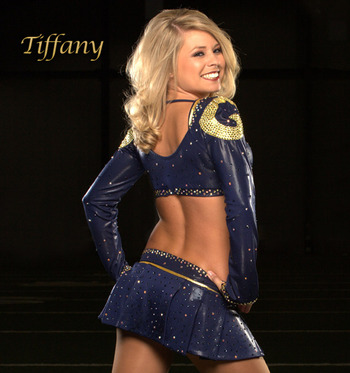 The uniforms of the Rams cheerleaders has got to be one of the sexiest in the NFL.
Tiffany is giving me a reason to enjoy the Rams again.
24. Buffalo Bills: Jessica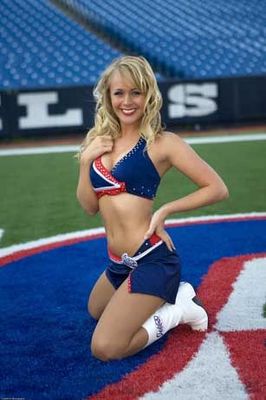 Buffalo might be the worse team in the NFL but they have one thing good going for them right now, their cheerleaders.
Usually when your cheerleaders are the hottest thing on your roster you have problems, but at least Jessica is helping Bills fans feel a little better about it.
23. Washington Redskins: Tracey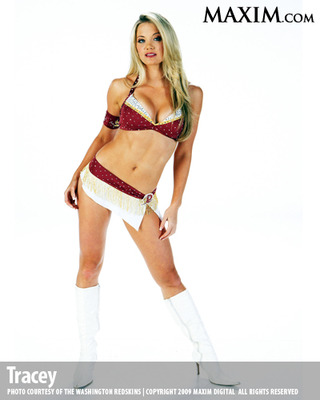 From the doghouse to the big house, the Redskins have been a roller coaster to watch this season. No one knows which team will show up on Sunday.
The only constant is the cheerleaders, and my favorite, Tracey. It is no coincidence that Maxim picked her for a pictorial either. She is the hottest.
22. San Diego Chargers: Michelle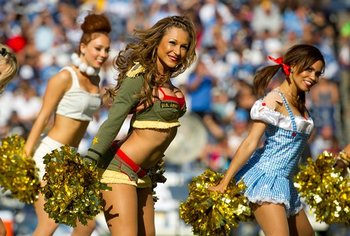 The best time of the year to be a fan of the NFL is Halloween. They have all the cheerleaders running around in sexy costumes that make us wish we could take these women to our high school reunions.
Michelle from San Diego is just another one of the many hotties that looks super fine in their Halloween costume.
21. Kansas City Chiefs: Jenna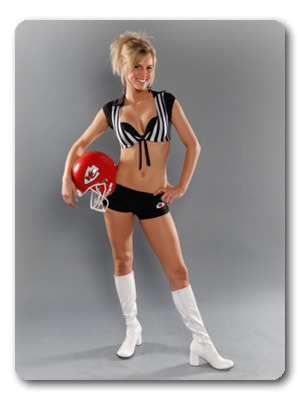 Do you think the NFL needs new refs? What if I said Jenna was an example of the new refs they would have?
With a hottie like Jenna running around tossing flags, how could anyone get anything done on the field?
20. Indianapolis Colts: Abbey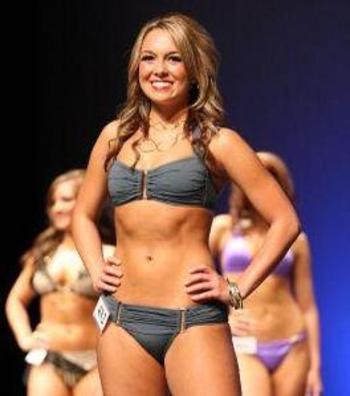 The Colts might have not won a Super Bowl last year but they did win something else, a new cheerleader named Abbey.
It might not be the same thing to you, but as a fan of hot chicks, Abbey is a victory to me.
19. Arizona Cardinals: Hailee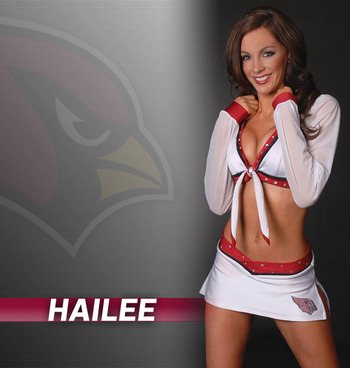 What is more fun than watching the Cardinals defense play?
How about looking towards the sidelines and spotting Hailee as she shakes her romp for the masses.
18. Tennesse Titans: Anne
Just to be the pole would be enough for any man.
Was that too blunt? Or should I say something more proper like, "I wonder if she is left handed?"
No? Okay, sorry, but I get carried away sometimes.
17. Carolina Panthers: Jessica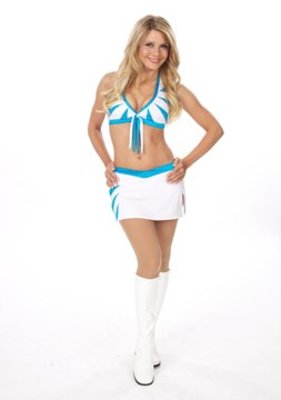 It might just be that time of the slideshow where I get to talk about how amazing the women from the Carolina's are.
And if it isn't, I think we can make an exception for Jessica. She is so hot I might have to change the title of this slideshow.
16. San Francisco 49ers: Carmen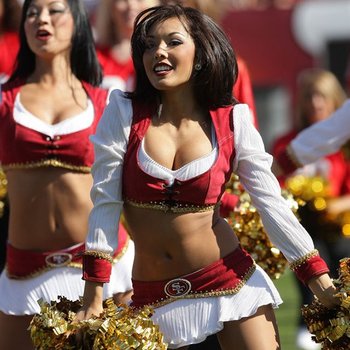 How do you find the hottest women in the San Francisco 49ers Gold Rush Cheerleaders?
It was almost a pin the tail on the donkey system I used because of the amount of hotties they have.
15. Minnesota Vikings: Pam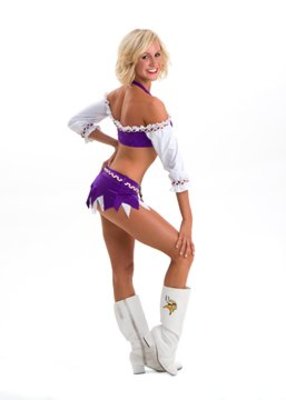 Although the Vikings are having some trouble in the front office, there is one thing they did not screw up and that is the cheerleaders.
Pam represents a cheerleading team of Minnesota hotties that has one of the best uniforms in the league.
I was never a fan of women dancing in boots until I met the Vikings cheerleaders.
14. New Orleans Saints: Kristen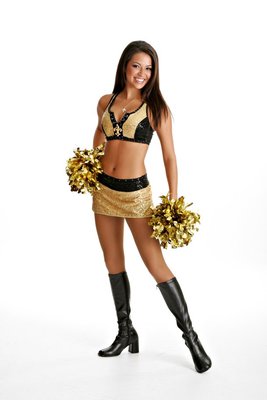 The food in New Orleans is not the only spicy thing from down on the bayou anymore.
Kristen brings an added spice to the Saints-sations, and her overall level of hotness makes the home crowd melt at each halftime.
13. Seattle Seahawks: Chantale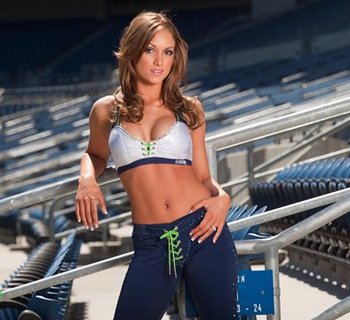 While the Seahawks continue to look mediocre, Chantale takes the cake.
She is the hottest thing out of Seattle since Green Day.
12. Atlanta Falcons: Guyla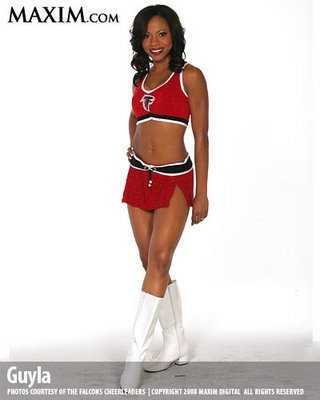 As a lifelong Saints fan, it is hard for me to give any credit to the Atlanta Falcons. I have trouble saying anything good about them but Guyla makes it easier.
She is a smoking hottie from the ATL and she deserves her spot in this list not because I was required to give one to the Falcons, but because she is too hot not to.
11. Baltimore Ravens: Abbie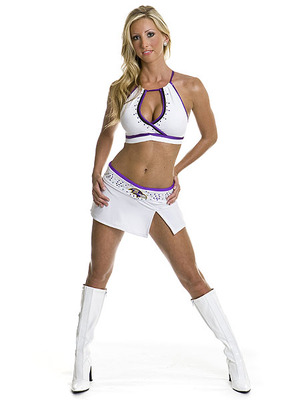 Abbie might not hit like Ray Lewis but she certainly can hit hard. She just seems to do it with her amazing body and great looks.
She might not actually hit you but I wouldn't mind taking a punch from her.
10. Jacksonville Jaguars: Marissa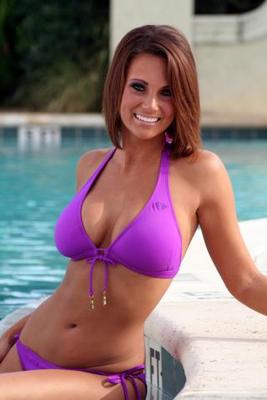 I want to suggest to the NFL that we make the cheerleaders wear more clothing like Marissa is sporting.
How about a bikini filled sideline during the games? That would be perfectly fine with me.
9. Denver Broncos: Nikki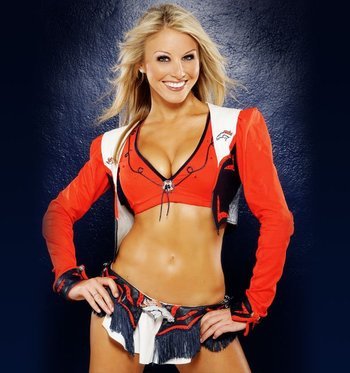 I have only been to Denver a few times in my life and every time I went there, I bumped into a hottie like Nikki.
I literally bumped into women like her because I was constantly distracted by the beautiful ladies and had trouble focusing on where I was walking.
8. Tampa Bay Buccaneers: Meagan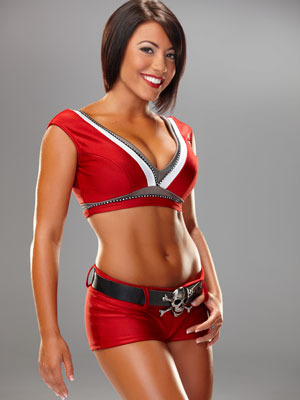 They say the things in southern Florida are hotter than sun and Meagan is responsible for about half of that stereotype.
This is one of the hottest women in the world let alone in the NFL. It is a good thing she choose to be with the Bucs in the NFC South so I could see her twice a year.
7. Oakland Raiders: Sarah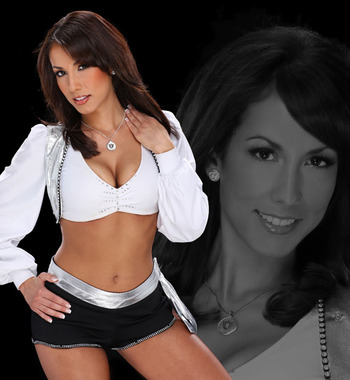 Sarah represents a city that has much more talent than it is given credit for, both on the field and in the cheerleading squad.
I was lucky enough to have met her before, and let me say, she is even hotter in person fellas.
6. Philadelphia Eagles: Khira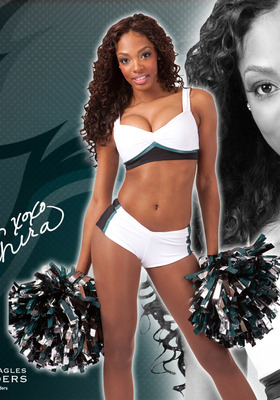 This could have been the spot for Ryan Howard's ex old lady but since she is no longer a member of the team, we get the hottest thing in the state of Pennsylvania, Khira.
There are two reasons we should love Khira but I only need one to prove it to you: Take a look at her photos on the Eagles cheerleading website.
5. Cincinnati Bengals: Sarah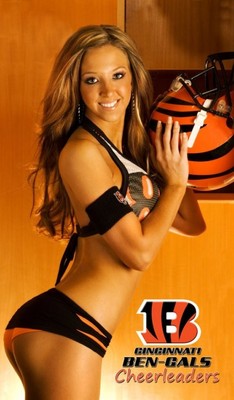 How about the next time we do an article about the hottest booty's in the NFL?
Sarah would win without even trying. She has a booty that makes me want to change my phone provider.
4. Houston Texans: Duyen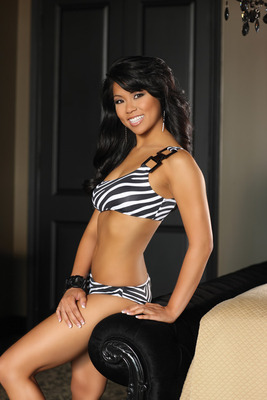 If Duyen was a taste of the talent in Texas, I want some more please.
She is hotter than a fireball heading towards the sun in summertime.
3. Dallas Cowboys: Tobie Kay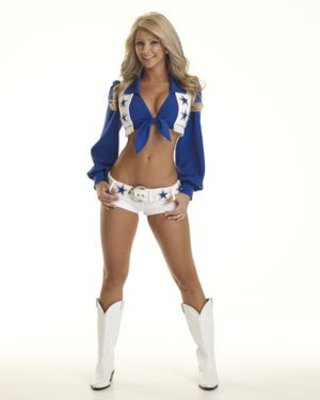 When I got to the Dallas Cowboys cheerleaders, I almost couldn't figure it out. I had so much trouble trying to find the one hottie from this team that should be the No. 1.
If I made 10 of these articles, there would be nine different women from the Cowboys. That is how much talent the cheerleading squad has.
2. New England Patriots: Crissy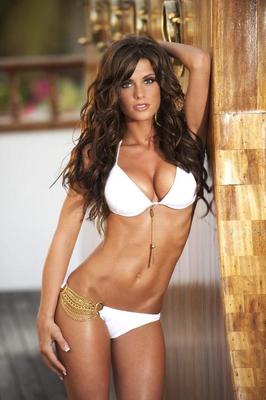 If things don't work out with Gisele, Tom Brady has a third option and it goes by the name Crissy.
Don't get me wrong, Gisele is smoking hot, but Crissy is a close second.
1a. Miami Dolphins: Natalie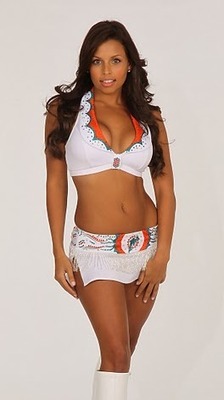 I just could not find one women to choose from in the entire Miami Dolphins cheerleader squad so I had to pick these three.
I don't think anyone will mind.
1b. Miami Dolphins: Fabiola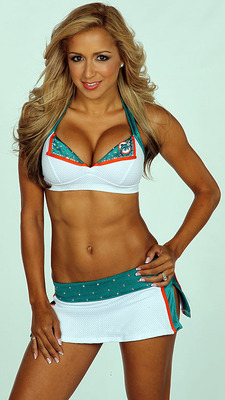 With a name like Fabiola, why wouldn't she be the hottest women in the NFL?
Her name practically spells out the word fabulous, and her body actually is fabulous.
1c. Miami Dolphins: Ariana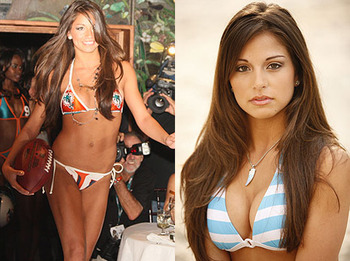 This was the third and final babe from the Dolphins roster to make the top spot.
Ariana is a babe with a bikini, just check out the photo to the left.
Keep Reading