UFC 122 Results: Ten Burning Questions Heading into UFC 123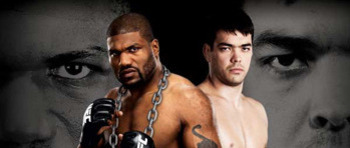 UFC 122 is officially in the books and the results of the card were as follows:
Carlos Eduardo Rocha def. Kris McCray via submission (kneebar) - Round 1: 2:21
Karlos Vemola def. Seth Petruzelli via TKO (strikes) - Round 1: 3:46
Kyle Noke def. Rob Kimmons via submission (rear naked choke) - Round 2: 1:33
Pascal Krauss def. Mark Scanlon via unanimous decision (30-27, 30-27, 30-27)
Vladimir Matyushenko def. Alexandre "Cacareco" Ferreira via TKO (strikes) - Round 1: 2:20
Duane Ludwig vs. Nick Osipczak via split decision (28-29, 29-28, 29-28)
Krzysztof Soszynski def. Goran Reljic by unanimous decision (30-27, 30-27, 30-27)
Amir Sadollah def. Peter Sobotta via unanimous decision (30-27, 30-27, 30-27)
Dennis Siver def. Andre Winner via submission (rear-naked choke) - Round 1, 3:37
Yushin Okami def. Nate Marquardt via unanimous decision (29-28, 30-27, 29-28)


With this card complete, the Mixed Martial Arts world can look forward toward UFC 123. UFC 123 will take place on November 20 at the Palace of Auburn Hills outside of Detroit.
Are the Back-To-Back Cards the Way To Go?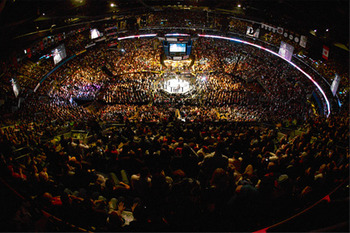 On paper, the fight card for UFC 122 was not the ideal card for the casual fan of mixed martial arts. The fighters on the card just did not have the name recognition of the fighters at UFC 121 and the upcoming UFC 123.
Does it make long term fiscal sense for the UFC to promote events so close together?
I understand that UFC 122 was free on Spike TV and that 123 is a pay-per-view event, but I also understand that a lot of people are probably not willing to tie up two Saturday nights in a row to watch MMA events.
With that in mind, ratings may suffer on one of the nights, and that will could result in lost long term income in the form of lower advertising rates on Spike TV or lower ppv buys on the ppv events.
Just a thought.
How Will the UFC Fare in Its Return to Detroit?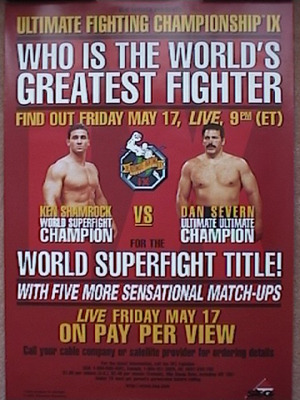 Does anyone remember the last time the UFC was in the Detroit area?
The UFC's last foray into Detroit was in 1996 at Cobo Arena in downtown Detroit. The fight card was headlined by a Superfight between Ken Shamrock and Dan Severn. This card took place at the highpoint of the anti-MMA fevor that was being led by John McCain.
The rules for the fight card included no strikes with a closed fist, resulting in, what some consider the worst fight in the history of the UFC.
That is the past. UFC 123 will take place at the Palace of Auburn Hills.
A lot has changed in the 14 years since the UFC was last in the Detroit area, so, in effect, this is a new market for a UFC fight card. It will be interesting to see how the promotion fares in the area and if the turnout will warrant another event there sooner than 2024.
What Is Going On in Quinton's Head?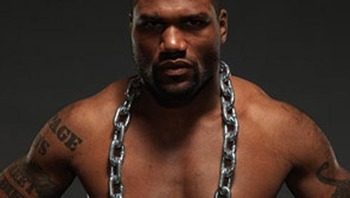 Remember when he put off a fight with Rashad Evans in order to play Mr. T in the A-Team movie?
Remember when he "retired" due to how poorly he was treated(in his mind) by the UFC?
Remember when he unretired and signed a six-fight contract with the promotion that had treated him so poorly?
Remember when he lost to Evans and then blamed Greg Jackson and punches to his injured knee for his loss?
Yup, all these things have happened within the last 14 months.
It will be interesting to see what the fans get out of "Rampage" in the days before and after his fight with Lyoto Machida.
How Will Lyoto Perform?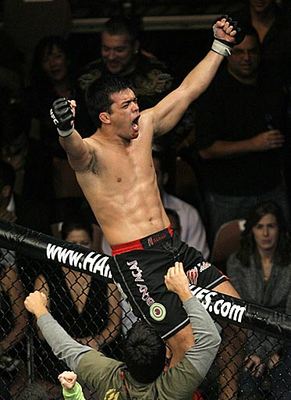 Machida was 16-0 when he faced Maurício Rua at UFC 113 in May of this year.
Rua dominated Machida and scored the knockout in the first round of the fight and took the UFC light heavyweight title from Machida.
Even with the loss, Machida is the No. 2 ranked light heavyweight in the USA Today/Nation consensus MMA rankings.
Two consecutive losses on his record will surely drop him down in the rankings, even a lackluster victory could end have the same result as he has some big names following him in the rankings, including Jackson, Rashad Evans, Forrest Griffin, Ryan Bader and Jon Jones.
What's Next for B.J. Penn?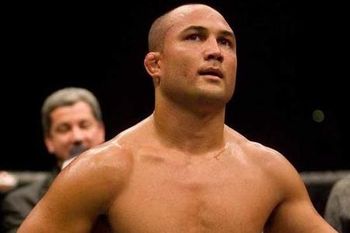 B.J Penn will move up to welterweight to face Matt Hughes at UFC 123. This will be the third time they have met.
Penn took the first fight when he won via submission with a rear naked choke, capturing Hughes' UFC welterweight title in the process.
In fight No. 2, it was Hughes that prevailed via third round TKO.
This fight is huge for Penn. If he loses he will have three consecutive losses in the UFC, and even though he is a big draw and highly ranked, that will not bode well for his future.
I doubt that Penn would be dropped from the UFC, but he could see his card placement and quality of opponent plummet with a loss.
A win will put him in the mix at welterweight if he chooses to stay in that division and could catapult him up the welterweight rankings, a division he has not fought in since a loss to Georges St. Pierre in 2009.
What's Next for Matt Hughes?
Hughes will enter his fight with B.J. Penn on a three-fight winning streak and with a No. 9 ranking in the welterweight division.
A win will surely move him up the rankings and may edge him closer to another shot at the welterweight title currently held by Georges St. Pierre.
A loss may put Hughes in limbo as many see Penn as a fighter on the decline.
This fight is as important for Hughes' future as it is for Penn's.
What's Next for Tyson Griffin?
Griffin is coming off two consecutive losses in the UFC and if may be the fighter most in need of a win on the UFC 123 fight card.
Not long ago Griffin was a main card draw. At UFC 123 he is buried on the preliminary card against Nik Lentz.
A loss puts Griffin on the three loses in a row chopping block.
Another strike against Griffin if he loses is the UFC/WEC merger which will bring an influx of lower weight class fighters.
In short, Griffin is in big trouble if he delivers anything other than a dominating performance.
Will Karo Parisyan Make the Most of His Second Chance with the UFC?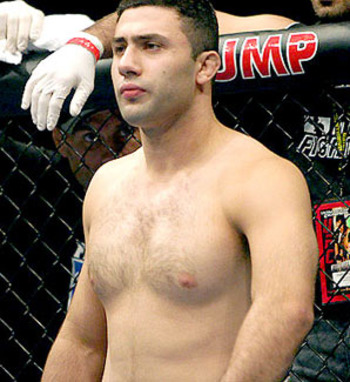 When Parisyan pulled out of his UFC 106 bout against Dustin Hazelett, UFC president Dana White took to twitter and wrote, "Karo Parisyan has f***ed over the UFC, the fans and his opponent again!!! He will not be fighting Saturday or ever again in the UFC!!"
Parisyan later revealed that he suffered from frequent panic attacks and had been seeing a sports psychologist for his issues.
Parisyan revealed that he put in some time getting back in the UFC's good graces and was rewarded with a three-fight contract.
Parisyan told Sherdog, "I think the UFC knows I still have something I can accomplish in the cage. They know that I can become a contender again and I will."
Gabe Ruediger Out: Will T.J. O'Brien Make the Most of His Second Chance?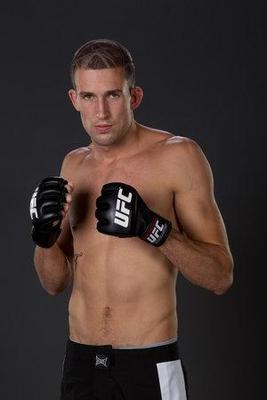 When T.J. O'Brien fell to Marc Stevens in 13 seconds during the elimination round of The Ultimate Fighter 12 he probably thought his UFC hopes had been dashed.
O'Brien will get a second chance to make an impression with the UFC at UFC 123 as he will replace an injured Gabe Ruediger and fight Paul Kelly on the preliminary fight card.
O'Brien brings a 16-3 MMA record into the Octagon with all 16 wins coming via submission.
Will One of the Lesser Known Fighters Deliver a Breakout Performance?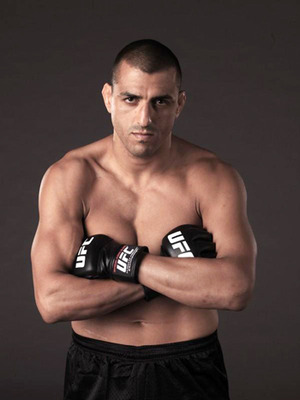 George Sotiropoulos
There are some fighters on this card that could make some noise.
You have the undefeated:
Phil Davis (7-0)
Nik Lentz (10-0-2)
You have the winning streaks:
Gerald Harris - 10 fights
George Sotiropoulos - 7 fights
Tim Boetsch - 4 fights
Will one of the above make some noise at UFC 123?
Keep Reading