Colts vs. Eagles: Live Blog, Stats and Play-by-Play Analysis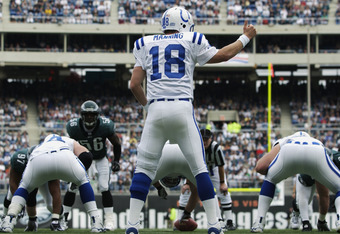 Ezra Shaw/Getty Images
Great play by Asante Samuel but why keep running? You risk a turnover, just slide and let Vick and the offense set-up in the victory formation.
Huge penalty for the Colts, on the Eagles, fourth down, Peyton will get one more shot.
The Colts cut the lead to one possession, a field goal can win it if the Colts can recover the onside kick. The question is, what is Adam's range after his various injuries the past few years?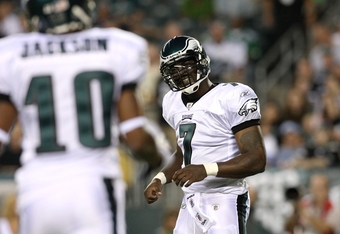 Vick and Jackson are a dynamic duo tonight and are having strong games in their return. Vick is 17-of-27 for 218 yards, one passing touchdown and one rushing touchdown. He also has 65 yards on the ground. Jackson has 7 catches for 109 yards and one touchdown.
Eagles 26 Colts 17. The Eagles could be dangerous come January.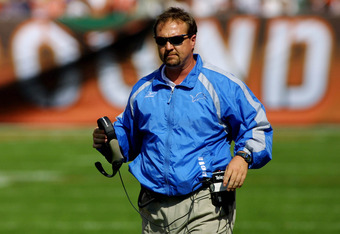 Five-second shot on Marty Mornhinweg, as a Lions fan, all I can think about is that ugly sweater Millen wore when he introduced Marty as the head coach and taking the wind in Chicago, that was his contribution to the city of Detroit. That and Mike McMahon, he was just awesome.
Looks like McCoy is starting to get going. More success in the running game, means more possession time, which means less time that Peyton Manning has the ball.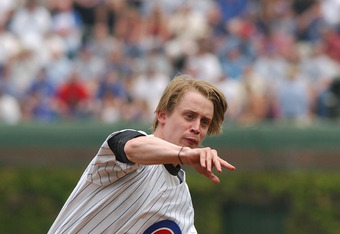 The Eagles are playing like Macaulay Culkin right now. They had a great start but haven't made any noise since Home Alone, they have been anything but productive since the first quarter.
So what is the verdict on the 1950s throwbacks, personally I love them, thoughts?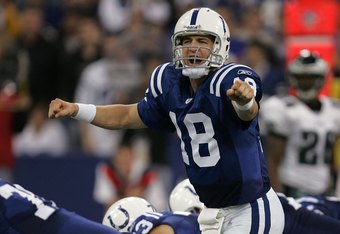 Manning and the Colts go three-and-out on their first drive of the half. To this point, Manning is 18-of-27 for 171 yards, one touchdown and one interception. The Eagles produced a little pressure in the last series and have given Vick and the offense the chance to regain the lead.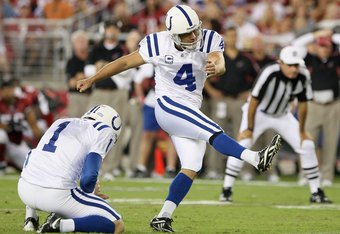 Colts 17 Eagles 16. The Colts are a fast break offense, down 13 and in a blink of an eye, up one.
A 19-yard punt. My grandmother could have kicked that ball farther. Seriously, she's a freak of an athlete.
Eagles 16 Colts 14. Blair White with the big catch and another flag. Tack on more yards, first and goal Indy. You had a feeling Indy would go big after Collie's injury. TOUCHDOWN James with the six-yard run and the score.
It's like Anquan Boldin all over again, I hope Collie is OK, you hate to see this.
You can't give Peyton Manning first downs, that's like giving Fred Savage a great voice over guy for Wonder Years, you can't beat it. On a separate note, Donald Brown has looked good despite what the statistics may have you believe.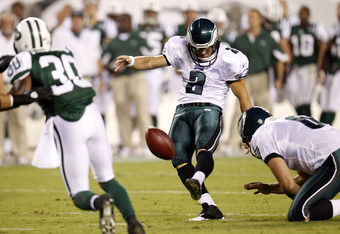 Eagles 16 Colts 7. David Akers is getting a workout, no pilattes this week.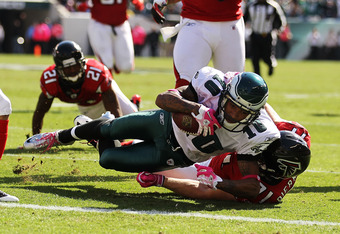 Someone should tell Desean the goal is to get into the end zone, not to run away from it.
No, it's 2010, he can pass now too.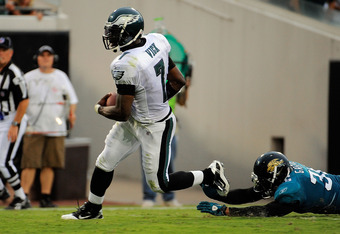 Check your calender, is it 2006? Vick is running wild on this drive.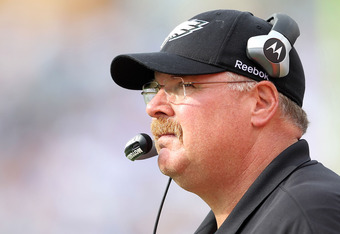 Andy Reid, you tricky son of a Mitch Albom.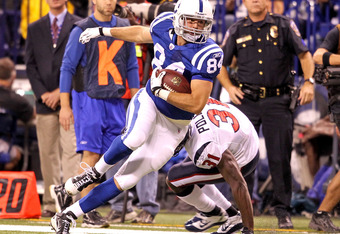 Eagles 10 Colts 7. Touchdown pass to Jacob Tamme from Peyton Manning. Pretty soon I'll run out of Jacob Tamme photos, should I just start throwing up Dallas Clark pictures? (Knock on wood) Seriously though, this guy is just as good as I believed he would be. He isn't as fast as Clark but he is consistent, has great hands and blocks better.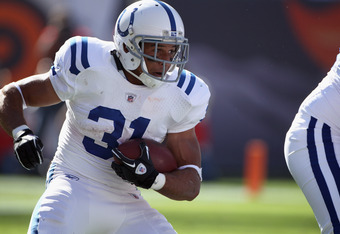 Donald Brown's 20-yard catch and Reggie Wayne's (being challenged now) catch have the Colts in business. Has Andy Reid lost weight?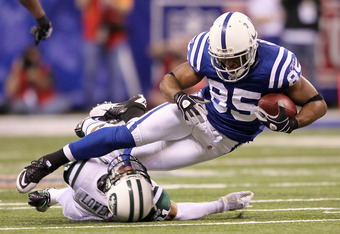 A good screen pass is like a great cup of coffee before work, it wakes you up, which is exactly what the Colts need to do.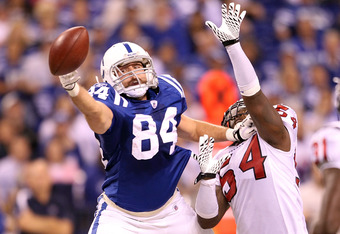 My fantasy team takes another hit. 36-yard gain, erased.
This article is
What is the duplicate article?
Why is this article offensive?
Where is this article plagiarized from?
Why is this article poorly edited?

Philadelphia Eagles: Like this team?