The 20 Hottest Athletes to Pose Nude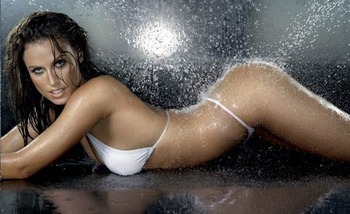 Before the Internet, people use to look at magazines like Playboy to see beautiful naked women. But what did people do prior to Playboy? How did they cure their boredom?
It is a great thing that my generation does not have to worry about something like that. We have full access to many different electronic devices, all of which, can grant us access to the beautiful naked bodies of some of the world's hottest women.
What is even better than that? What if I put together a super hot list of the hottest female athletes to ever pose nude? I have done all the work, all you have to do is click and go. Enjoy.
20. Madeleine Dupont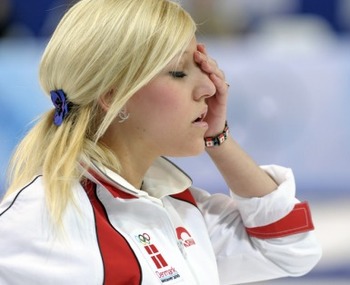 When Madeleine Dupont was asked why she posed topless in a calendar to promote curling she said, "If a picture of me in panties can get more people to watch curling on TV, that's a good thing."
That is a great mind set. I am wondering if we stop watching Megan Fox's movies, she will do the same thing?
19. Ineta Radevica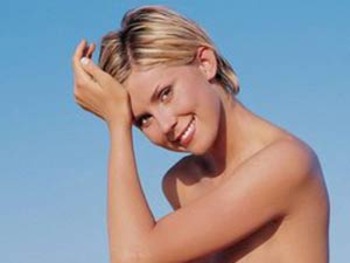 Ineta Radevica is a jumper. She can long jump, high jump, sleep jump, read jump, she can do it all.
She can jump over a building if she has to, but luckily for her, no one has asked her to do that yet.
18. Mia St. John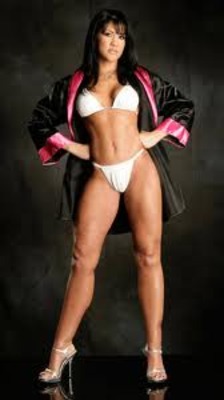 Who says female boxers can't be sexy?
No seriously, who says it? If you know who it is, please do not tell Mia St. John because that could end badly for that person.
17. Maria Kanellis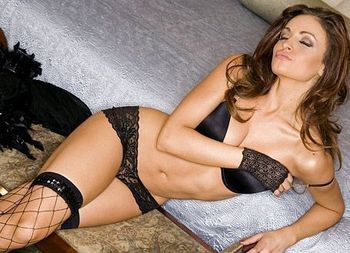 If you recognize her it might be from her recent appearance on Celebrity Apprentice. I did not watch the show, but I can promise you she used her good looks to her advantage.
She did the same thing by posing for the April 2008 issue of Playboy. When you look that good, you should be required to wear less clothing in my opinion.
16. Lauren Jackson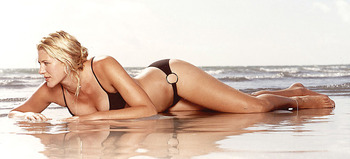 Any woman that is beautiful, tall and from Australia gets a few extra points on the hot meter.
Good news for Lauren Jackson who stands 6'5" and was born in Albury, New South Wales, Australia.
All she needs now is to be beautiful and I am pretty sure she got that memo, see above picture for proof.
15. Haley Cope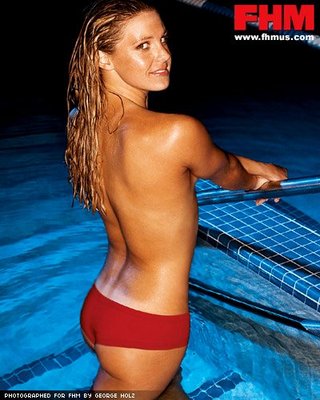 If you don't know who this is, do not worry because most people do not. This is Haley Cope, an American Olympic swimmer turned swim coach. She became famous from her nude photos in Playboy.
I am going to level with you, I had no idea who she was until I did my research and came across her photos. I am glad to have been a part of that discovery because she is one of the hottest women on this list.
14. Gabrielle Reece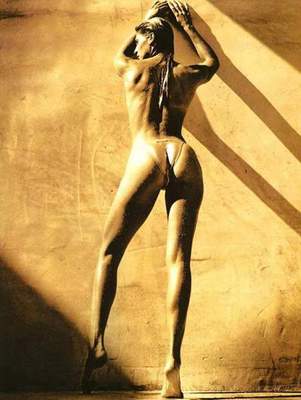 Gabrielle Reece is one of the all time hottest female athletes so it was no surprise that she posed nude for Playboy at one point in her career.
Why not? She was a beach volleyball queen and had one of the most amazing bodies in the world. It would be a sin to hide that from the rest of us.
13. Katarina Witt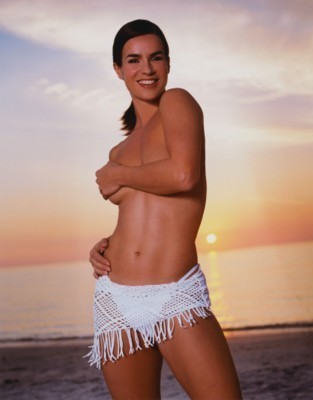 I never watched female Olympic figure skating unless there was a beautiful woman skating around in hardly anything.
So, after watching the previous five winter Olympics, I have been able to watch the event because of women like Katarina Witt.
When she posed nude for Playboy, she exposed herself to a lot of scrutiny from all her fans. The best part was, she gained so many new male fans that she probably didn't even notice any missing.
12. Amy Acuff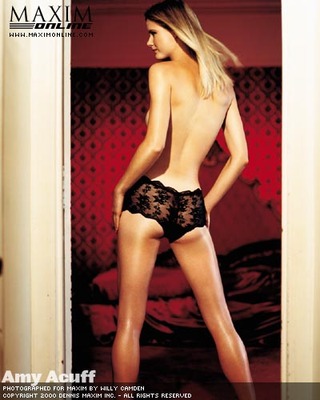 When you have a body like Amy Acuff, your talent level does not really matter but she can jump about 39 feet in the air.
Ok, so maybe not that high but she can jump over a pole standing at almost seven feet high and that is impressive in anyone's book.
11. Christy Hemme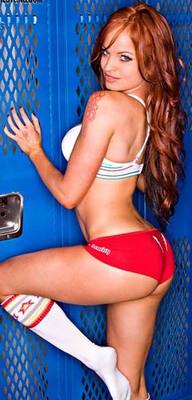 How does that old saying go? It tastes so good, it makes you want to slap ya' mama?
For Christy Hemme, we say, "With an ass like that, it makes you want to slap ya' mama!"
10. LaTasha Marzolla
If you thought Gina Carano was the hottest woman in the world of MMA, you did not do enough research because Latasha Marzolla is the hottest woman in MMA.
In case I had to defend that claim, she posed nude for your pleasure and if I could post those pictures, you would already be thanking me.
9. Nicole Reinhardt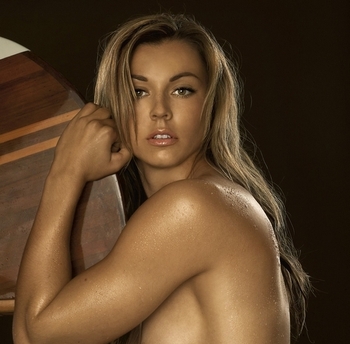 If you are looking for someone to thank for the beautiful pictures of Nicole Reinhardt, just head over to Europe and thank Germany for their edition of Playboy featuring the sexy Reinhardt.
What does she do you ask? She is an Olympic kayaker. Who thought a kayaker could look this good?
8. Sable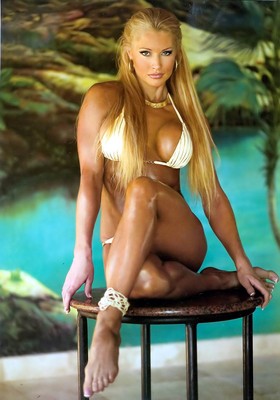 Sable is the one that began the revolution of hot beautiful female wrestlers. You can argue what you want and say what you want, but the bottom line is that she was the first hottie from the WWE to pose for Playboy and she was not the last.
All I can say about Sable, who is also married to Brock Lesnar, is that you should look for that video from years ago when she wore the bikini made of hands painted on her breasts.
Yeah, that is exactly what I was thinking.
7. Maria Butyrskaya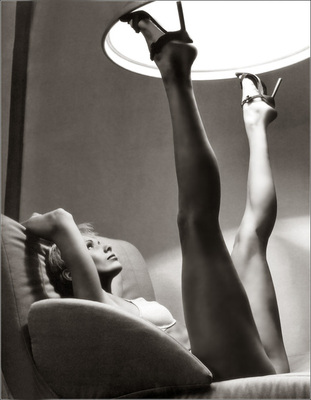 If this was a slideshow about the hottest poses from naked female athletes, Maria Butyrskaya would have won with this pose.
I am starting to beleive that she was ranked so highly due to her photos in this shoot.
6. Tatiana Grigorieva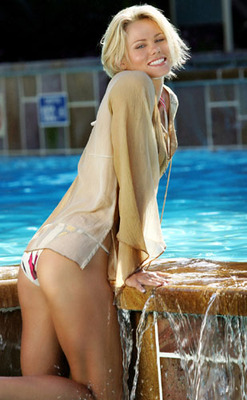 Tatiana Grigorieva is a babe and a Russian pole vaulter. She might not have posed for Playboy, but she did pose for the magazine Black & White without any clothing.
A pole vaulter? Really? How can anyone watch female pole vaulting and not think bad thoughts? Come on, man!
5. Candice Michelle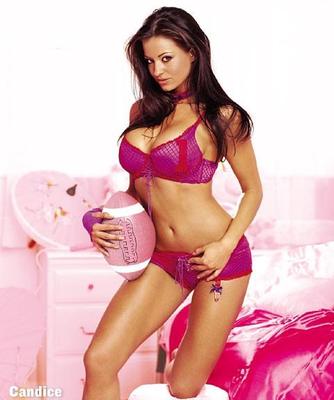 There are just some women in the world that should be housed in a facility and studied. Candice Michelle is one of those women.
She has such an incredible set of tools, I can not understand how she has almost disappeared from the spotlight.
It is a good thing that there is a Google image search and she will never disappear from there.
4. Ashley Massaro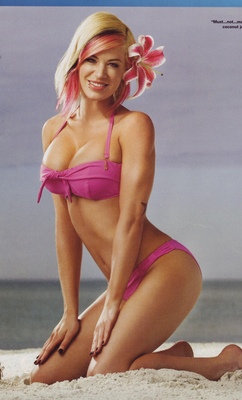 If you have read my previous work then you already know about my love for this beauty. Ashley Massaro is hot on so many levels that it can be unfair to other women.
She has a rocking body and a pair of twins that she houses upstairs that can only be described as amazing. And after posing for Playboy and showing us what she looks like without all those articles of clothing, she became even hotter.
3. Ashley Harkleroad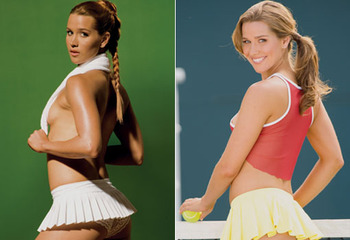 In August of 2008 something happened that would change the way we look at female American tennis players. Ashley Harkleroad posed for Playboy as the first professional tennis player to ever do so.
I am glad she is clearing the path for women like Maria Sharapova and Maria Kirilenko. We should be seeing them in a few more years.
2. Amanda Beard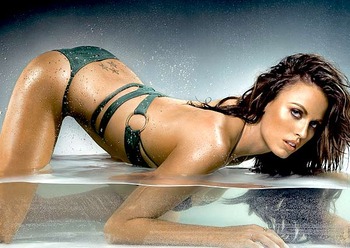 How can you not like Amanda Beard?
She went from that cute little girl on the Olympic swim team that dominated her opponents in the pool and all of a sudden she was posing for Playboy.
If you wanted to know how those Olympic female swimmers body look without those annoying swimsuits getting in the way, just go to Playboy.com and check her out.
1. Torrie Wilson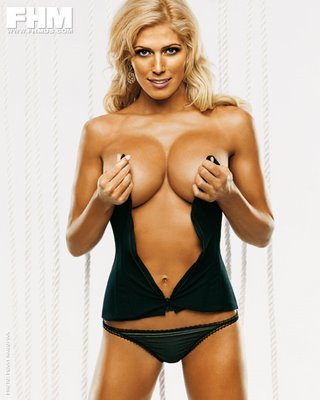 Torrie Wilson has the best body in professional sports. I dare anyone to challenge that claim with hard evidence.
When she posed nude, twice, for Playboy, all she did was underline my point.
Keep Reading