San Francisco 49ers: Midseason Grade Report Card Of The 49ers's 2010 NFL Season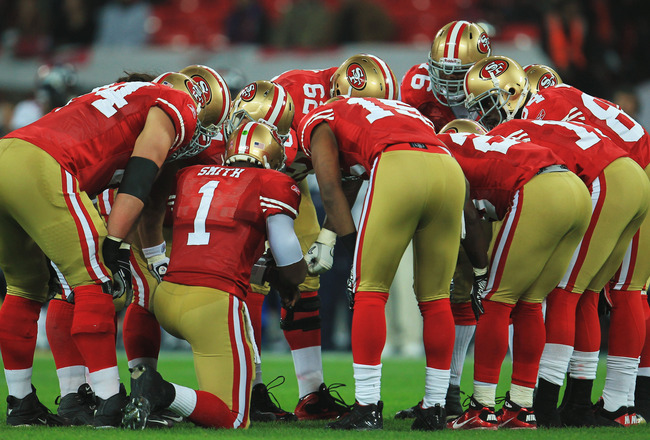 Chris McGrath/Getty Images
The San Francisco 49ers have just completed the first half of the 2010 NFL season, and their performance so far has been a clear indicator of several team elements ranging from their rushing offense to their special teams unit.
Therefore, here is my evaluation of every major category and my report card based off my observations.
Note: To make matters clearer, I decided to grade them on a scale of 1-10 with 1 being the worst and 10 being the best.
Passing Offense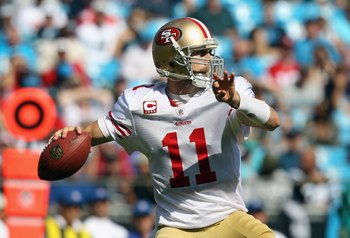 Streeter Lecka/Getty Images
Grade: 3/10
Sure, the 49ers rank 17th in passing yards and have had a fair share of big plays (gains of 20+ yards). Still, their aerial attack has been rather inefficient as they rank amongst the bottom quarter of the league with a 75.3 passer rating.
Moreover, they've set to lock on to a long-term solution at quarterback.
In the matter of receiving options, they've got a dynamic duo at their disposal with tight end Vernon Davis and wideout Michael Crabtree. Yet, while they are reliable targets, neither are on pace to finish with 1,000 yards.
Rushing Offense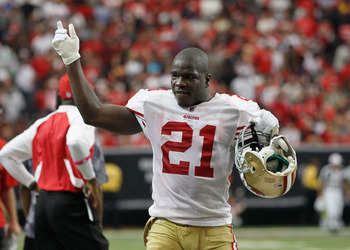 Kevin C. Cox/Getty Images
Grade: 4/10
If I were simply evaluating Frank Gore, I'd give them a higher grade.
However, as a whole, the team's rushing attack has struggled. In fact, they rank in the bottom third in virtually every category.
The offensive play-calling has been questionable so far this season as they've failed to appropriately utilize newly acquired Brian Westbrook and promising rookie Anthony Dixon.
Pass Defense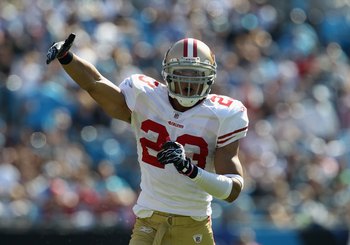 Streeter Lecka/Getty Images
Grade: 5/10
The 49ers have allowed 65.5 percent of their opponents' passes to be completed, and they've let 231 yards go per game through the air.
All throughout the season, the secondary has demonstrated inconsistencies in coverage and have continuously allowed big plays.
Interestingly enough, they rank tied for 12th in the league with 17 sacks.
Run Defense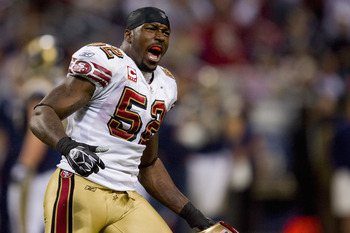 Dilip Vishwanat/Getty Images
Grade: 9/10
If this team has one bright spot, it's their front seven and their ability to stuff the run.
The 49ers have limited their opponents to only 100.2 yards per game, and an even more impressive 3.6 yards per carry average.
The unit has done so with a cumulative effort by imposing their strength at the point of attack and remaining relentless in pursuit.
Special Teams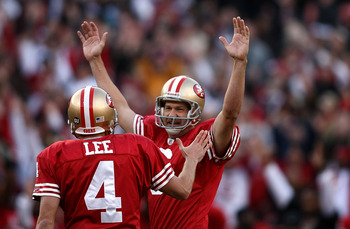 Jonathan Ferrey/Getty Images
Grade: 8/10
The 49ers special teams unit is one of the most reliable in the league, and they've done their fair share this season.
Kicker Joe Nedney has nailed eight of his 10 field goal attempts, and has sailed three of his kickoffs for touchbacks.
Meanwhile, punter Andy Lee is having another tremendous year, as he ranks fifth in the league with 46.8 yards per attempt
Unfortunately, their coverage unit has struggled a bit and will need to clean up the issue.
Furthermore, they've yet to truly establish their return game and rank amongst the lower portion of the league in that category.
Coaching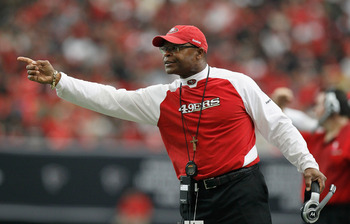 Kevin C. Cox/Getty Images
Grade: 3/10
Head coach Mike Singletary has made numerous questionable calls this season, and I'm not sure how long the team will put up with it.
Frankly, he's on the hot seat and I wouldn't be surprised if he's run out of town at the end of the season if not earlier.
All in all, Singletary's inability to rally his players together and lead them to a turnaround has been extremely disappointing.
Overall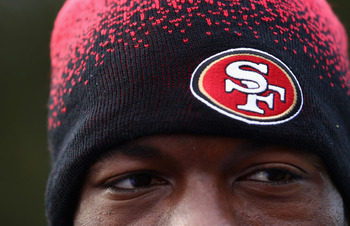 Julian Finney/Getty Images
Grade: 32/60 = 5.3/10
Heading into the season, the 49ers were the popular pick to make some noise and claim the NFC West crown for the first time in 2002.
While that's not necessarily out of the realm of possibility, the chances of that occurring are clearly much slimmer now.
The team has been dysfunctional and lacked a sense of identity and direction at times.
However, there is certainly talent on this squad and if they can execute more effectively then I could definitely envision them turning their season around.
Keep Reading

San Francisco 49ers: Like this team?