Haymakers and Heartbreakers: The 25 Hottest Ladies In MMA History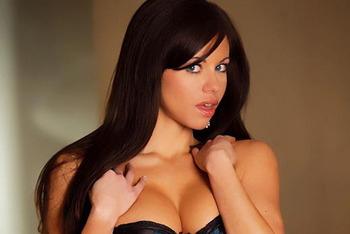 Blood, Sweat, Punches, and Armlocks.
These are the things normally associated with the sport of MMA; but what you normally don't think about is Sex, Beauty, and Breasts.
Fortunately for us, these are also part of the sport which we love and Bleacher Report would like to celebrate them by presenting the best of the best.
And now without further ado, allow us to present The 25 Hottest Ladies In MMA History
Tracy Lee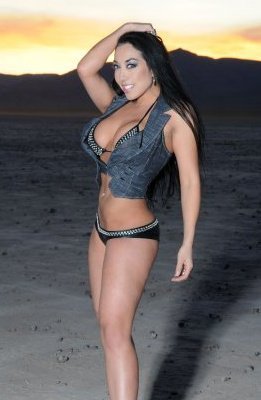 This photographer has done photo shoots for a who's who in MMA all the while managing to get a few spectacular shots of herself taken in the process.
Chandella Powell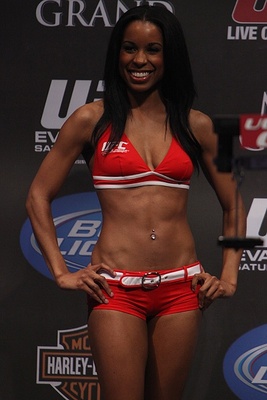 Introduced to MMA fans earlier this year, Chandella Powell displays a fit and athletic look which is sure to keep you glued to your flat screen in between rounds.
Laura Celeste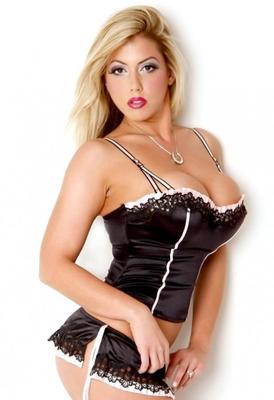 This Staten Island native is a ring card girl for both the Asylum Fight League and Ring of Combat, just another reason why MMA needs to finally be legalized in the Big Apple.
Adree Desanti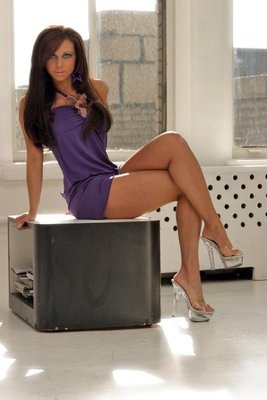 Another Stunnning MMA Model that goes by the name of Adree Desanti.
Latasha Marzolla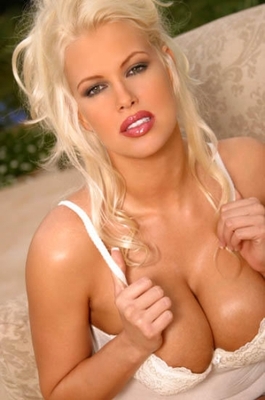 This former Playboy model currently fights for the Tuff-N-Uff Amateur Fighting Championships, and from the looks of things it almost seems unfair that someone this hot would want to mess her face up by fighting.
Kim Couture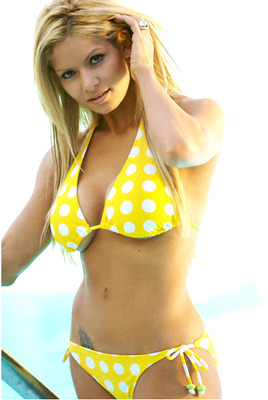 Say what you want about the ex-wife of MMA legend Randy Couture, but Kim Couture is hot hands down. She should just stick to modeling and stay out of the cage all together after taking a look at this photo.
Robin Decker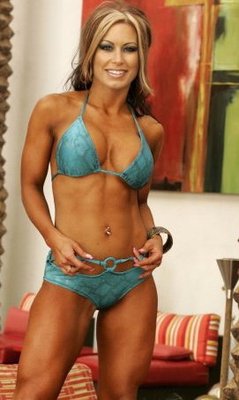 Hurtsbad.com model Robin Decker is a picture of perfection. With a perfect blend of symmetry and beauty all wrapped up in one package
Tiffany Fallon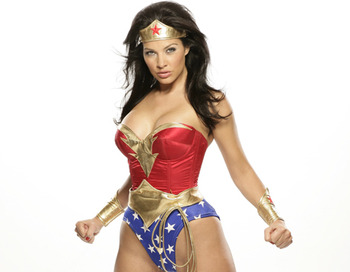 In honor of Halloween, I present former Playboy playmate and the former co-host of IFL Battleground, Tiffany Fallon. If a Wonder Woman does ever get made, we wouldn't mind seeing her play the lead role.
Michelle Waterson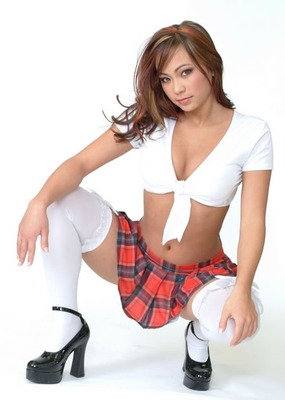 With the nickname of The Karate Hottie, Michelle Waterson is more than just a pretty face. With an MMA record of 8-3, this girl can fight. Hopefully we'll see her in Strikeforce again some day.
Kerry Vera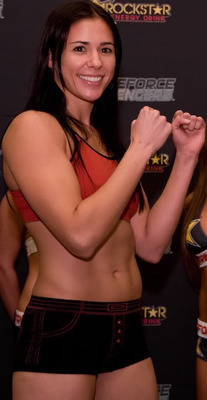 Being the wife of a UFC fighter is not easy. As he trains for a big fight, he may get moody due to a weight cut, or just be exhausted from training.
It takes a special type of women to deal with that kind of life, but it takes an extraordinary woman to actually want to compete alongside her husband in the same sport.
For this reason alone, Kerry Vera makes the list. Not mention that she's quite a hottie!
Brittney Palmer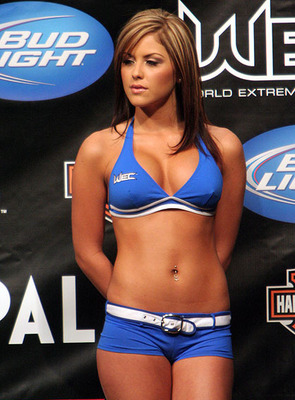 With the recent announcement of the UFC's merger with the WEC, this beautiful lady will now be the latest addition to an already "stacked" Octagon Girl roster which includes Arriany Celeste and Rachelle Leah.
I say that this is an excellent free agent pick up.
Aby Rulloda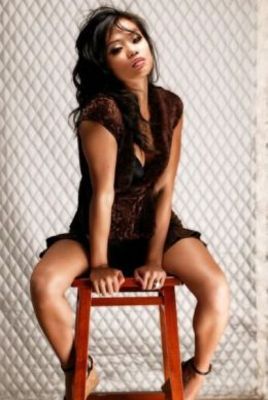 This former Strikeforce ring card girl is multi-talented. Aby Rulloda is a San Francisco-based go-go dancer, model, clothing designer, and competitive kickboxer.
That's alot talent in such a pretty little package.
Mandy Moore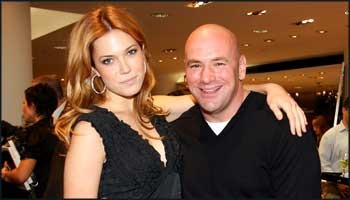 This pop star is down with MMA. A long time fan of the sport, Moore has made numerous appearances at UFC cards and is often featured on Dana White's video blog.
Gina Carano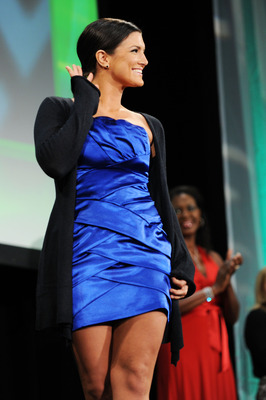 Stephen Lovekin/Getty Images
The Face of Women's MMA will always hold a special place in our hearts, as she allowed us to see that women can also be a part of this brutal sport without sacrificing their femininity and grace.
Since her loss to current Strikeforce Middleweight champion, Cristiane "Cyborg" Santos, Carano has been dabbling in other pursuits, namely acting.
She is currently shooting an upcoming Steven Soderbergh film named Haywire.
Claudia Verela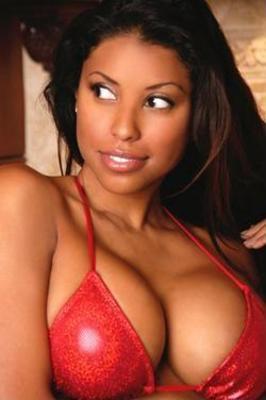 This full time MMA model should be the next guest Octagon Girl ASAP!
Kyra Gracie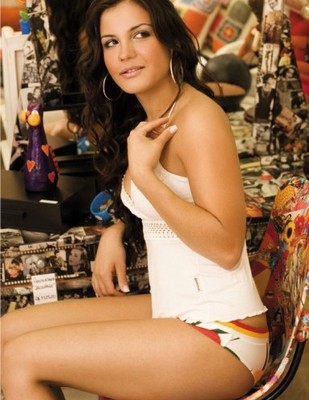 The Gracie family could be considered as the first family of MMA. With Royce laying the seeds for the sport with his victories in the first ever UFC's, and Renzo being a teacher to so many current fighters, it would be pretty easy to see how any members of the Y Generation in this family could be suited to carry on the tradition.
Well, we couldn't think of anyone better suited to lead the charge for the next generation of future Mixed Martial Artists than the lovely and talented Kyra Gracie.
Don't let the looks fool you, this girl is a 1st degree blackbelt and has achieved the following grappling victories:
3x World BJJ Champion (

2006, 2008, 2010)

5x Pan American BJJ Games Champion (

2001,2002,2003,2005,2007)

5x Brazilian BJJ Champion (

1998,2000,2001,2004,2008)

5x New York State BJJ Champion (1998,1999,2000,2001,2002)
2x ADCC Submission Wrestling World Champion (2005, 2007)
1x Asiatic BJJ Champion (2006

)
Miesha Tate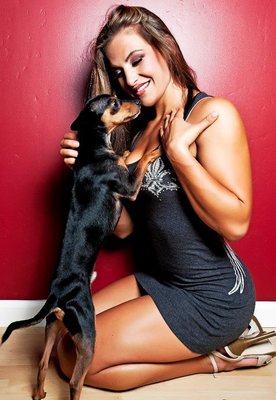 This Strikeforce knockout is fit to take the crown as the new face of Women's MMA. With her combination of sex appeal and a very well rounded skill set as a fighter, Miesha Tate is on the fast track to becoming the next Welterweight champion if she can get past current champ Marloes Coenen.
Natalie Skyy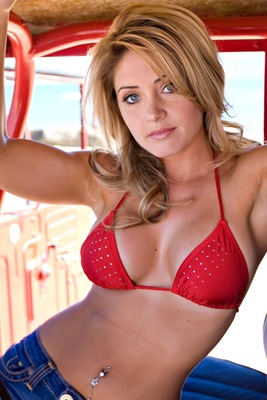 Born and raised in Campbell, CA this Strikeforce card girl has all the curves to keep your attention in between rounds.
Brittany Ward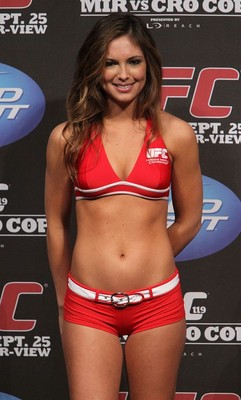 Dana White has a real eye for talent. He hand picked this statuesque beauty to serve as a guest Octagon girl at UFC 119.
Standing at nearly 5'10, this Miss Transworld Surf beauty search winner stole the show on what amounted to be a lackluster card.
From the moment that she appeared on the screen, we were hooked, and hopefully we'll get to see her again.
Edith Labelle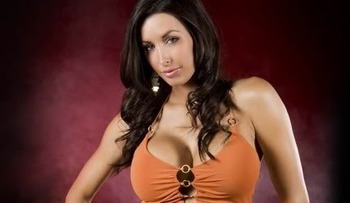 Until July 2009, Edith Labelle was on the rise to becoming one of the hottest Octagon girls that the UFC has ever seen behind Rachelle Leah and Arianny Celeste.
At UFC 100 rumors had it that she was not able to attend the event due to a hangover from the night before. This prompted the company to release her from her contract, and we lost this feast for the eyes forever
Holly Madison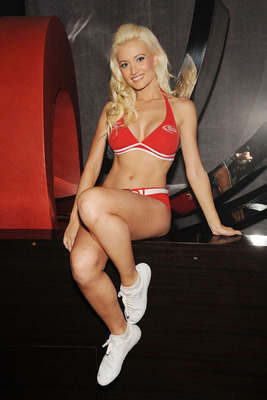 This star of reality shows Girls Next Door and Holly's World guest starred as a UFC Octagon Girl at UFC 100 as a a last minute replacement for Edith Labelle.
If you have ever seen Holly's World, you can see this former Playboy model sporting a variety of UFC apparel. It would be great to see this blonde bombshell make her way to the Octagon again some day.
Penny Mathis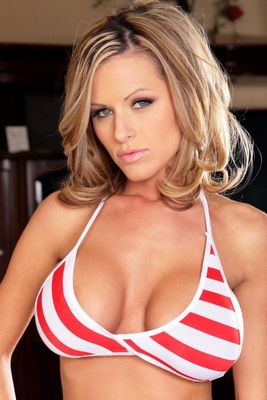 This MMA Model is quite a site to behold. I'm not even going to write anymore, cause I am sure that you're not paying attention.
Penny Mathis...So Nice, We Need To Have a Look at Her Twice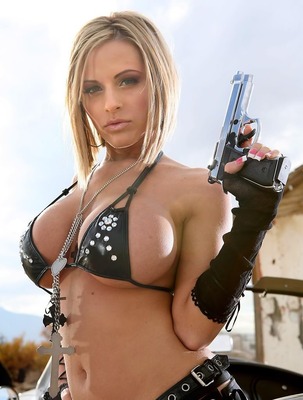 The Gun Store in Las Vegas should use this as their next promotional poster.
Rachelle Leah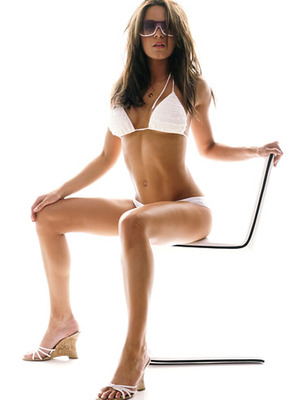 Who could forget about Rachelle Leah? She was the trailblazing Octagon girl who was able to set a path for the mainstream.
While she now makes periodic appearances as an Octagon Girl, her contributions to the sport cannot be ignored.
Arianny Celeste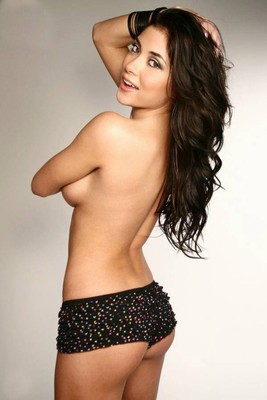 Here she is everybody. The number 1 pick in the minds of all of MMA fandom, the lovely Arianny Celeste. This 24 year old Las Vegas native has been a visual delight for the past few years as an Octagon Girl for the UFC, and has sky rocketed to fame.
As this month's featured Playboy model, Christmas has come early for many of her fans.
Follow Will Anderson On Twitter!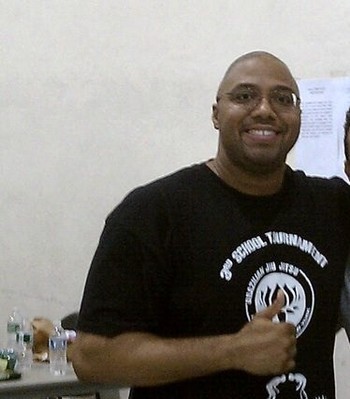 Will Anderson is growing into a juggernaut on the MMA media scene. While his articles are both thought provoking and entertaining, it's his drive to share his passion of the sport with others by creating a platform for other aspiring writers to display their work.
Will is a Featured MMA Columnist on Bleacher Report and The Lead MMA Columnist for Real Sports Net.com; in addition, he has also made guest appearances on The Sprawl N Brawl internet Radio Show
( http://www.blogtalkradio.com/sprawlnbrawl ), as well as creating the fast growing facebook group: The MMA Writer's Block.
On top of all that, he still finds time to study Brazilian Jiu Jitsu under Eduardo Santos of Lotus Club.
To keep up with this rising star, follow him on Twitter:
@CageCrusader
Keep Reading