Is Brett Favre More Undisciplined On or Off the Field?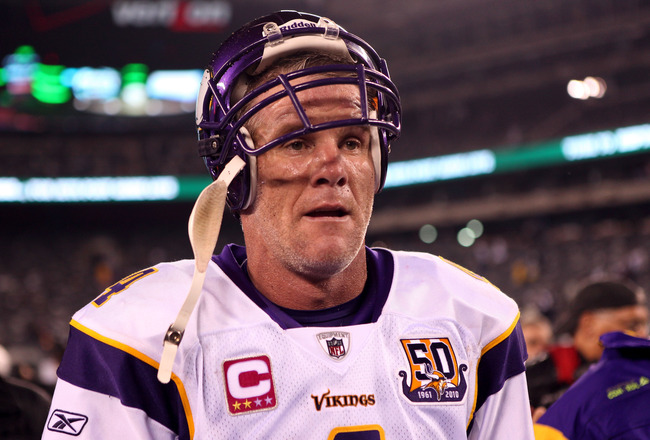 Andrew Burton/Getty Images
Just when you thought you had had enough of Brett Favre, he seems to put himself back in the news.
If it's not messing with a sideline reporter, it's his starting streak coming to an end thanks to a fractured ankle he suffered this past week.
Have we seen the worst of Favre or are there things we don't know about yet? Who is the real Favre?
Is it the guy that we saw win the Super Bowl as a young quarterback with the Green Bay Packers, the guy that retired with a tearful goodbye to the team he had given most of his career to, the guy that continued to retire and un-retire, or the guy that has followed Tiger Woods' footsteps?
Whatever discipline issues Favre has, I can't decide if it's more on the field or off the field. But, since we are still talking about him, let's take a look and see if we can get the real Brett Favre to stand up.
No. 10: Plays by His Own Rules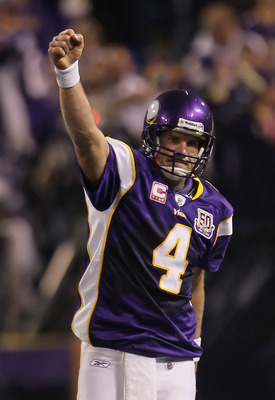 Jeff Gross/Getty Images
No matter what the play call might be or what's asked of him, Brett Favre always seems to play but his own rules or march by the beat of his own drum.
I guess, since he's Brett Favre, apparently he thinks he's earned the right.
No. 9: Bad Photographer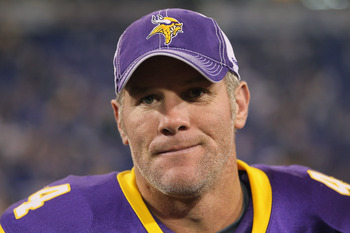 Jeff Gross/Getty Images
I know that there are always those NFL players that will point out the hot girls in the stands, but to take that to another level and send a picture of "yourself" to a sideline reporter is going a tad too far.
No. 8: Gunslinger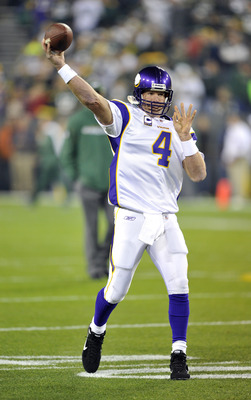 Jim Prisching/Getty Images
One thing Favre has always been known for is trying to thread the needle. Unfortunately for him, and the Vikings, the eye of that needle has apparently shrunk.
No. 7: Multiple Affairs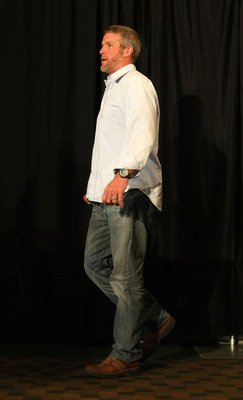 Jonathan Daniel/Getty Images
The run-in with Jenn Sterger is apparently not the first time he's done something like this. Though it hasn't gotten to Tiger Woods status, once is bad enough.
No. 6: Risky Passes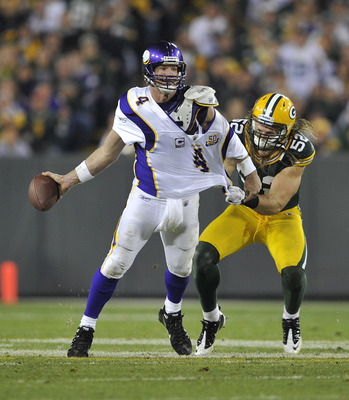 Jim Prisching/Getty Images
Brett Favre has lost his ability to throw the kind of passes he was used to throwing early on in his career. Not only that, but his decision making has also taken a turn for the worse.
His passes are off, he's behind receivers, and he's getting intercepted far too often.
No. 5: Pill Popper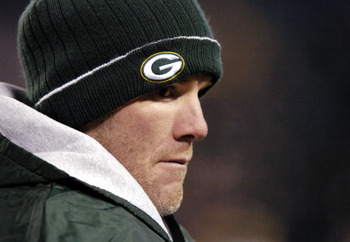 Nick Wass/Getty Images
Brett Favre, during an interview back in 2002, admitted that he had become addicted to painkillers and got to the point where it almost cost him his life.
Football players do go through severe pain to the point where most of us couldn't imagine. However, when you pop pills to that point, you know you've gone past the point of no return
Good thing is, Favre was finally able to stop.
No. 4: Won't Stay Retired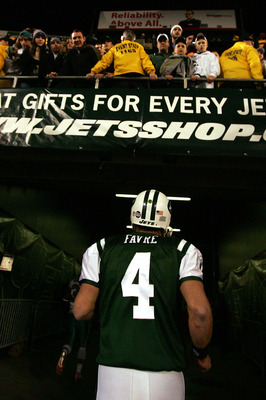 Al Bello/Getty Images
We all thought he was done when he announced his retirement from the Green Bay Packers. Nope, think again.
He returns as a member of the New York Jets and, after one season, says he's done, that he's just mentally tired.
But wait, nope he's not done. Favre resurfaced with the Minnesota Vikings last season, only to "retire" before coming back this year.
No. 3: Solicits Massage Therapists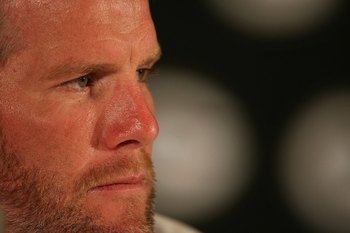 Jonathan Daniel/Getty Images
If sending pictures to a sideline reporter wasn't bad enough, he apparently solicited two massage therapists who worked for the New York Jets.
Classy, Brett.
No. 2: Bad Decisions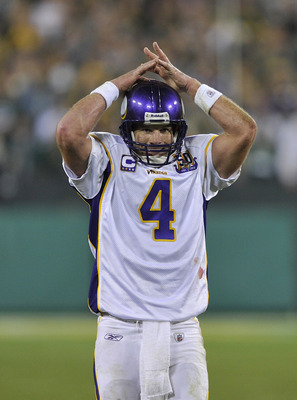 Jim Prisching/Getty Images
Interceptions, fumbles, broken plays, bad passes. It's all part of Favre's repertoire. Fortunately for the Vikings, they'll get a couple of games without him to see how they do.
No. 1: Harrassing Sideline Reporter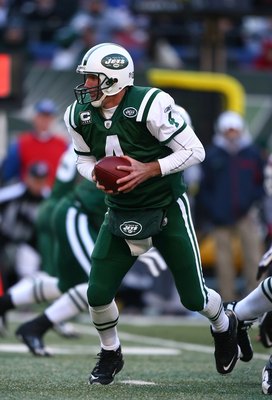 Al Bello/Getty Images
As a member of the New York Jets, he apparently got enough of a glimpse of Jenn Sterger to send her pictures of his "junk."
But, if that wasn't bad enough, he left some very creepy voicemail messages on her phone. The funny part of this entire story is, though he admits to leaving the voicemails (mostly because you can't really deny it's his voice) he denies sending the pictures.
Nice try, Brett.
Keep Reading

Minnesota Vikings: Like this team?