Brock Lesnar and the 10 Most Polarizing Fighters in Mixed Martial Arts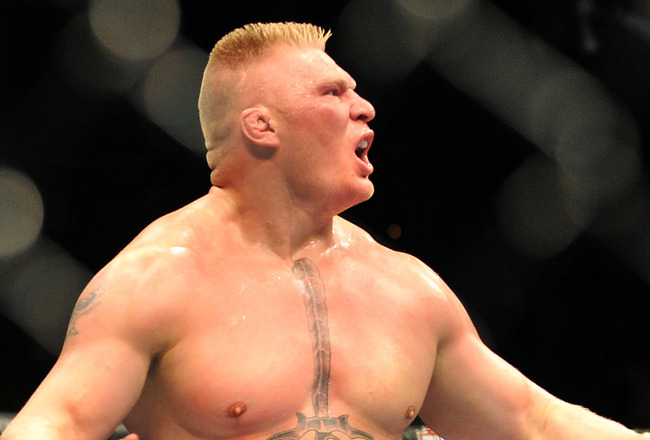 Jon Kopaloff/Getty Images
Picking a list of polarizing fighters is a bit tricky because you have to consider what everyone thinks of the fighter, not just what you think. In putting together the list it became clear that getting through this whole list without interjecting my personal feelings would be near impossible. With that said, I expect that some of these will be controversial but that's okay with me. The more debate, the better I think. In choosing the list, I focused mainly on UFC guys because that is where my MMA expertise lies since I only just got Showtime and can now focus more on Strikeforce then I did before. Without further ado, here are the ten most polarizing fighters in MMA. (WEC fans, I am working on catching up with events and getting to know fighters in that organization as well. I am just not there yet).
Chael Sonnen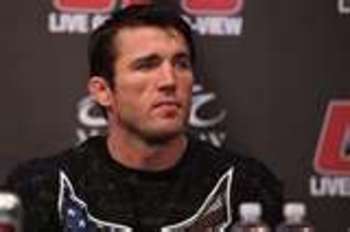 I debated with this one for a long time. I went with Sonnen mainly for one reason: the aftermath of the Anderson Silva fight. After putting on the performance of his career and being less than two minutes away from defeating Silva before getting caught in an armbar, it was revealed that Chael tested positive for steroids. In doing so, the proposed rematch between the two men that would have done tremendous business and been one of the most talked about fights of 2011 was scrapped. He wasn't likable before but he singlehandedly sold that PPV with his pre-fight promos.
Jake Shields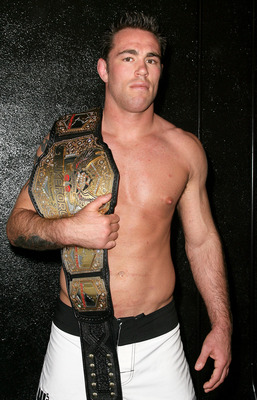 Valerie Macon/Getty Images
Jake Shields is very good at what he does. He has won 15 consecutive fights and has not lost in over five years. That said, he is a boring fighter. He can't strike at all and his game consists of trying to get guys to the ground. There is nothing wrong with that strategy, he has made a lot of money and won a number of championships fighting that way. He is not fun to watch though. He next gets the winner of GSP-Koscheck and I would find it hard to believe that either of those guys can have a boring fight. With that said, if anyone can get it out of them it would be Jake Shields.
Georges St. Pierre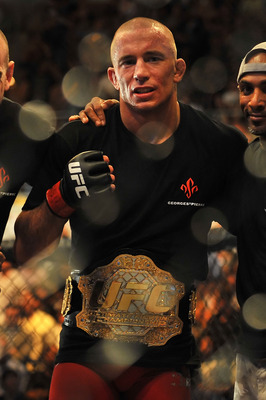 Jon Kopaloff/Getty Images
This one will likely be controversial because he is one of the most popular fighters in UFC today. It's not that there is anything wrong with GSP. The issue, and this has come up with friends and people that I talk UFC with, he is too nice. He is such a cleancut, holsum babyface kind of fighter that people find it annoying. Debate this one all you want, it's just what some people have talked about with regards to GSP. For that reason, he makes the list.
Shane Carwin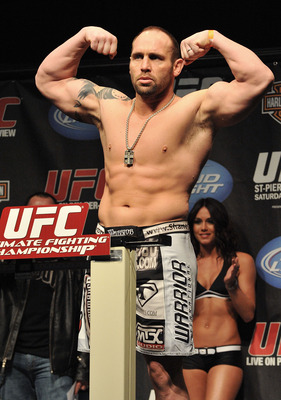 Jon Kopaloff/Getty Images
Shane Carwin is basically a one trick pony. People love him because of his ability to get in the octagon and get out early. However, as we saw in the Lesnar fight if he doesn't end it early he likely won't last too long. Fans are divided on just how good Carwin really is. No doubt he has knockout power, but to be thought of as a challenger to the likes of Lesnar or Velasquez he will have to develop stamina because those guys can run him into the ground.
Josh Koscheck
Richard Wolowicz/Getty Images
Personally, this has been my favorite season of The Ultimate Fighter because of the dynamic that you have between the two team leaders. On the one hand there is GSP, the likable babyface that everyone wants to love. Then there is Josh Koscheck, he has played the perfect villain. He doesn't try to be likable, in fact almost everything that he has done makes it easier to hate him. One thing is certain: GSP-Koscheck II in December can't get here soon enough.
Anderson Silva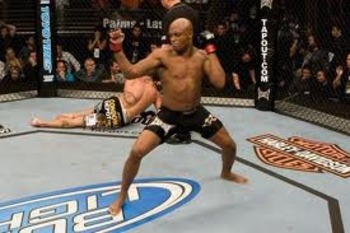 Anderson Silva is good and he knows it. His brash attitude has led him to be reviled by fans and opponents. In particular his fight with Demian Maia in which Silva had the fight well in hand and spent most of it taunting his opponent verbally and physically. In fact, UFC President Dana White refused to present Silva the title belt and threatened to fire him if he ever did anything like that again.
Fedor Emelianenko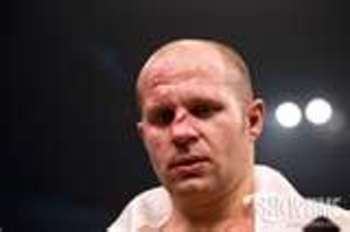 Up until June, Fedor was long thought of as one of the best heavyweight fighters in MMA. His loss to Werdum took some of the shine off of his star. Before that there were still questions about how good Fedor really is. He has dominated the sport for a long time but he has never really beaten "elite" level competition. He has beaten some good fighters but how good he acutally is remains a question.
Kimbo Slice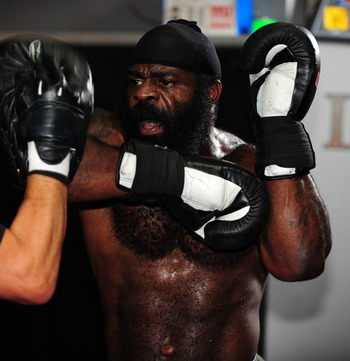 Robert Laberge/Getty Images
The first Youtube MMA creation, Kimbo Slice. MMA purists can't stand him because they believe that he doesn't have any real talent in the octagon. Fans couldn't get enough of him when he was in the octagon. His fight against Seth Petruzelli helped EliteXC achieve the third highest rating for an MMA show in history with some 4.5 million viewers (source: Wrestling Observer). He got people to watch even though he really isn't a very good mixed martial artist. In fact, it says on his Wikipedia page (not the best source, I know) that he has taken to boxing which might be more suited to his ability.
Cain Velasquez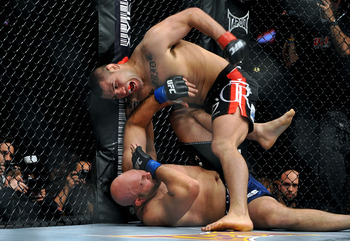 Jon Kopaloff/Getty Images
Five days ago no one would really argue for or against Cain; he was a good fighter but there was really nothing that you took notice of because he was business, he went out took care of business and went to the back. Then, a few days ago something happened, he became an instant sensation. He took the freakish athlete Brock Lesnar and completely humbled him. Now people are saying things like "Maybe the greatest heavyweight ever" "Unbeatable" among other things. This overnight fame will drive some to turn on Cain and call him overrated.
Brock Lesnar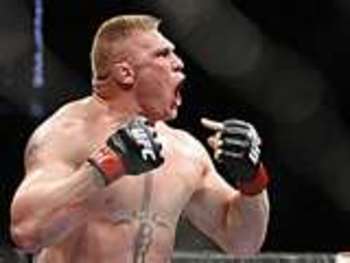 People buy a Brock Lesnar fight for one of two reasons: 1.You are mezmerized by the freakish athletic build of this man and want to see if the talent matches the hype. 2. You are greatly annoyed by all the love and admiration thrown at a "pro-wrestler" and want to see him get his clock cleaned. There has never been a more divisive fighter in the history of MMA. Some will say he is one of the best things that has ever happened to the sport (looking at the PPV buy rates for his fights not a lot of people would dispute that). Others will label him a fraud who has gotten by on luck and lackluster competition. The Velasquez fight notwithstanding there should be no doubt that Lesnar is a force to be reckoned with in UFC, he just needs time to develop all aspects of the MMA game before we can see how good he is.
Keep Reading