Molly Qerim: Bleacher Report's Sports Chick Hottie of the Week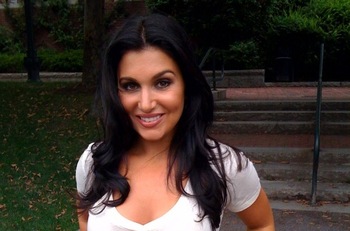 Ladies and gentlemen let me introduce to you.
The beautiful, Ms. Molly Qerim.
She is Bleacher Report's Sports Chick Hottie of the Week.
Who is Molly Qerim? Well, she's one of the hottest sports reporters around.
If you want to learn more about Molly. There's plenty of photos in this slideshow that will help you get better acquainted. Enjoy!
Molly Qerim: History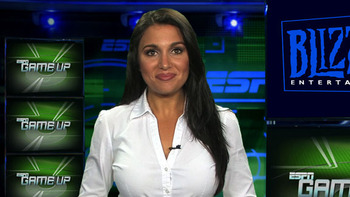 Molly's already had a very successful career.
She's worked for ESPN, CBS and Versus.
Currently, Molly is the co-host of The Daily Line on Versus.
Molly Qerim: ESPN
Before Versus and CBS, she was employed by ESPN.
You know you've seen her before.
She's covered fantasy football on ESPN's Fantasy Football Now.
Molly Qerim: Emmy Award Winner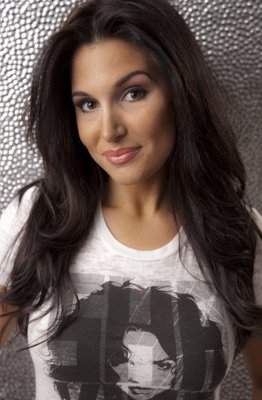 In case you didn't know, she's actually an Emmy-award winner for her breaking news work doing fantasy football with ESPN.
Molly Qerim: The Daily Line
If the Daily Line sounds familiar, that's because Molly has another popular co-host.
Her name is Jenn Sterger.
But Sterger has taken some time off from the show because of that Brett Favre scandal can't stop hearing about.
Nice shoes Molly!
Molly Qerim: Filled-In Nicely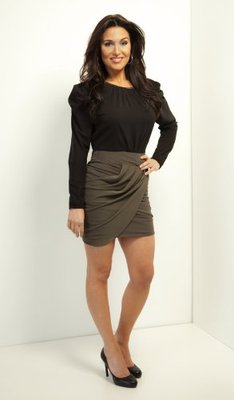 So in Jenn Sterger's absence, Molly has filled in nicely.
And unlike Sterger, Molly doesn't have a history of posing in Playboy.
I know some of you guys wanted to know.

Molly Qerim: Looking Good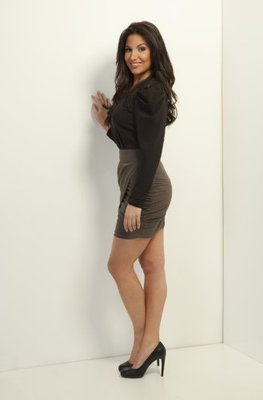 Molly's got that classy look.
She knows she looks hot.
And she never shows too much cleavage.
Molly Qerim: Sexy Look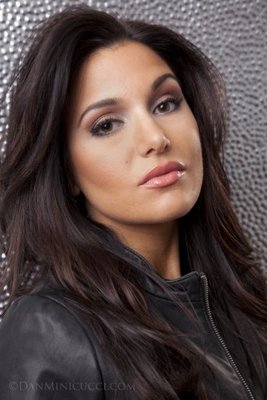 Molly's also got range. She can look sexy with this pose.
Notice how she slightly arches one of her eyebrows.
Sexy!
Molly Qerim: Smile
She can also light up a room with that smile.
What a lady!
Molly Qerim: Blue Blouse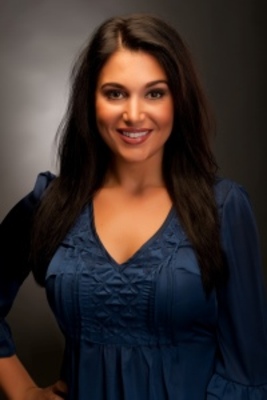 I'm telling you that smile is awesome.
Oh and that blue blouse looks great too.
Molly Qerim: Sporty Look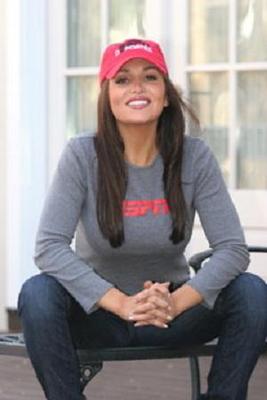 Molly also looks sporty wearing a baseball cap.
And you have to appreciate the way fits in her jeans.
Molly Qerim: Standing Up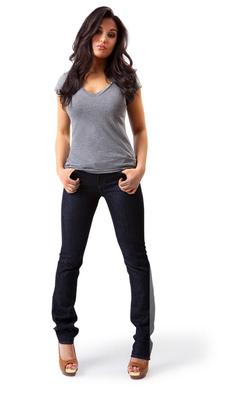 Love that casual tee, dark blue denim and light brown heels.
If that sportscasting thing doesn't work out, she can definitely get some gigs as a model.
Molly Qerim: City Shot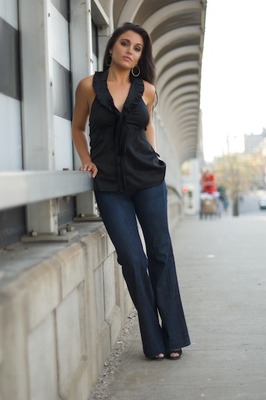 Here's a good city shot of Molly.
But what's that in the background?
Looks like someone pushing a shopping cart.
Molly Qerim: Up Close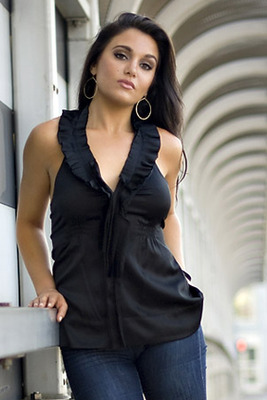 Ahh, that's better.
No shopping cart. All Molly.
Nice!
Molly Qerim: New York Giants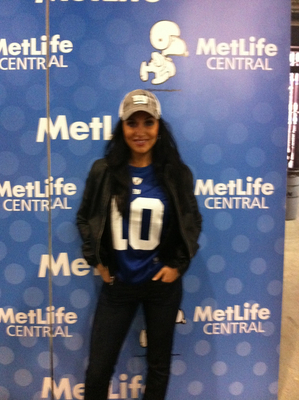 Is that New York Giants jersey?
It appears that this sports reporter has as liking for the Giants.
According to her Twitter page, this photo was taken during a Bears vs. Giants games.
And she rooted for the G-men. Sorry Bears fans.
Molly Qerim: Rajon Rondo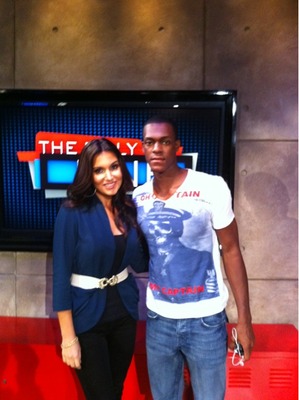 It looks like our Miss Molly also collects photos with top athletes.
One of the photos on her Twitpics is this one.
A shot with Boston Celtics All-Star point guard Rajon Rondo.
Molly Qerim: Love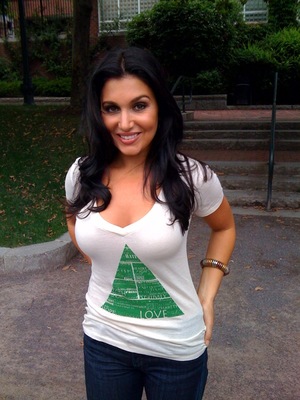 Check out that t-shirt.
What a great looking top.
I personally, love the way it fits her.
And it also says "Love."
It's a love shirt. What's there not to like?
Molly Qerim: Bernie Williams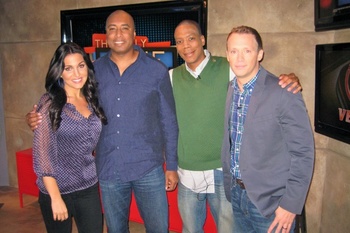 That's New York Yankees great Bernie Williams with Molly.
Not too sure who the other two guys are...is that David Cone?
Whoever they are, they're lucky to get to hang out with her.
Molly Qerim: MMA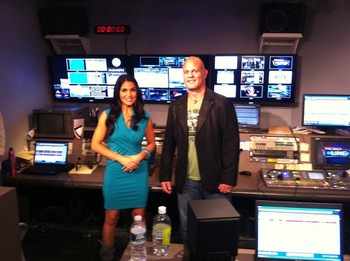 She doesn't just do fantasy football and college football, Molly also has MMA in her resume.
According to Molly, two of her favorite fighters are Kenny Florian and Frank Mir.
Molly Qerim and Team USA Water Polo Team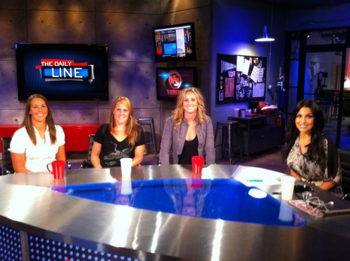 Here's Molly on the Daily Line with a few ladies from the USA Women's Water Polo Team.
This is a hot group of women.
This is the same team that bared it all in an issue of ESPN the Magazine's Body Issue.
If you don't know what issue I'm talking about.
Here's what a little looksie at their photo: ESPN mag
Molly Qerim: Sports Reels
Want to see more of Molly?
That's what this clip is for. Nearly four minutes of Molly video.
Hopefully you're a fan of Molly now.
And if you are. You can follow her on Twitter: MollyQerim.
Make sure you congratulate her for being Bleacher Report's Sports Hottie of the Week.
Keep Reading