Kim Kardashian: Reggie Bush Calls Her in a Jealous Rage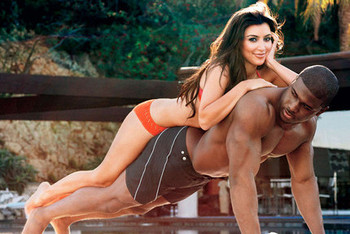 Kim Kardashian's ex-boyfriend Reggie Bush called her up in a jealous rage during the season finale of Keeping up with the Kardashians.
As a result, we got a small glimpse of the breakup aftermath between the two star-crossed lovers.
Why was he jealous? What happened?
Kim was moving on without him.
Here are the details.
Reggie Bush and Kim Kardashian: The Relationship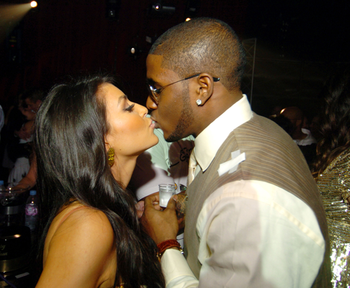 Reggie and Kim, they have history.
They dated on-again and off-again for three years. The couple was rumored to have first met at the ESPY awards.
She was even with him when Reggie won a Super Bowl championship with the New Orleans Saints at the end of last season.
Reggie Bush and Kim Kardashian: The Breakup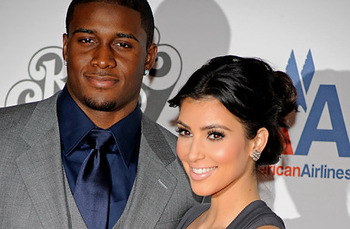 By March 2010, there was more news that the couple had finally split up for good.
There was even more confirmation on Kim's part in her sister's reality show spinoff, Kourtney and Khloe Take Miami, where she said that they were over.
Reggie and Kim Kardashian: After the Split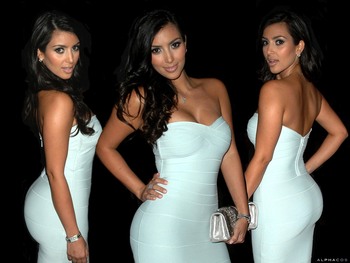 So the two former lovers apparently went their separate ways.
Reggie got linked to a few other curvaceous hotties after their breakup, including pop singer Mayra Veronica. While Kim moved on with her life as a reality television star and socialite.
But it wasn't that simple. You just get the feeling that the two will somehow cross paths again.
Kim Kardashian and Justin Bieber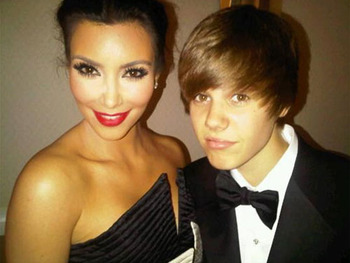 Kim—who has a thing for younger men—became linked with 16-year-old Justin Bieber.
The two stars did a photo shoot with each other for Atlantic Resorts.
No, she's not a pedophile. But she did hint at a sign of interest if he was a little older in her reality show Keeping Up With The Kardashians.
Kim Kardashian: A New Guy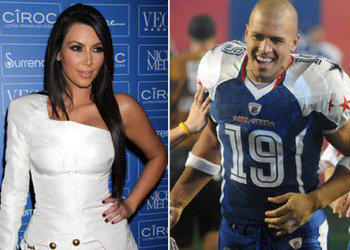 Back to the athletes.
Through mutual friends, Kim was introduced to Cowboys star wide receiver—Miles Austin.
He was interested and she was too. So the two exchanged numbers and started talking to each other.
With Miles living in Dallas and Kim in Los Angeles, it would probably have to be another long-distance relationship.
Kim Kardashian and Miles Austin: Flight to Dallas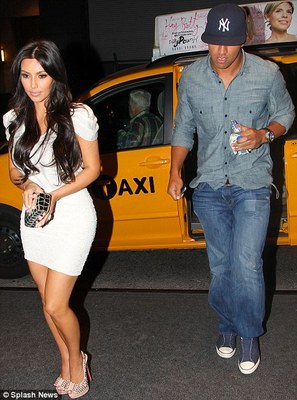 Kim and Miles kept on talking and apparently there was spark.
Enough of a spark to convince Kim to make time in her schedule and spend some time with Miles in Dallas—24 hours to be exact.
Kim Kardashian Was Smitten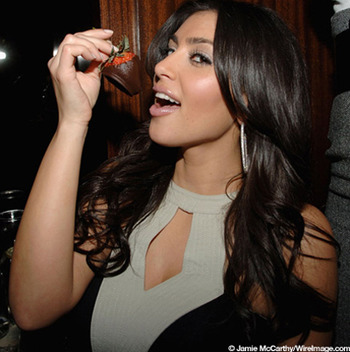 Kim was smitten upon her return.
During her reality show, she detailed their first kiss, their short time together in Dallas and kept talking about him and saying, "he's so nice!"
Kim Kardashian and Miles Austin: News Breaks Out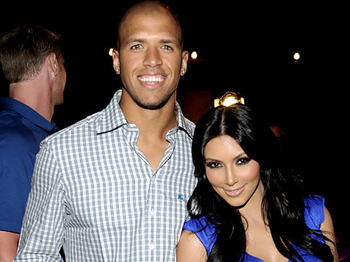 Kim couldn't keep Miles a secret for very long.
Not even to ex-boyfriend Reggie.
Paparrazi follow her every move.
So after he trip, it wasn't long before the news broke that she was seeing Miles.
Photos of the new couple were all over the Internet.
Kim Kardashian: Reggie Calls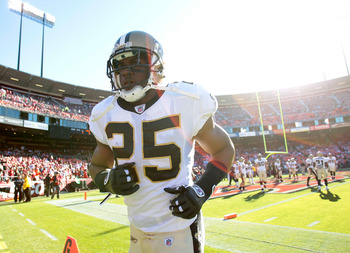 Jed Jacobsohn/Getty Images
Reggie didn't hear about her new boyfriend directly from Kim, he found out at the same time the rest of the public did—when it was posted on the Internet.
And he couldn't contain his jealousy.
Reggie on Speaker Phone
As a newly turned 30-year-old Kim didn't act very mature when she decided to put Reggie on speakerphone when he confronted her about Miles.
Reggie said to her: "I just felt like [expletive]. Literally, it's [freaking] driving me crazy."
Yup. That sounds like a jealous ex.
Kim Kardashian: Why She Couldn't Take It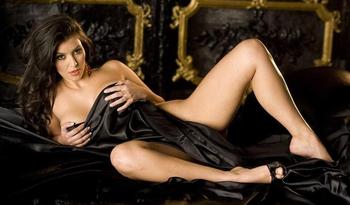 It sounded like Reggie wanted Kim back.
But she countered by bringing up their past and their conversation got more heated.
From what was shown last night, Kim couldn't take the fact that Reggie was sending text messages to other women even if he was just saying "What's up?"
"'What's up?' still is something. Why would you say 'what's up?' unless you had an intention of talking to her and starting a conversation?" said Kim during the telephone call.
Fourth of July Weekend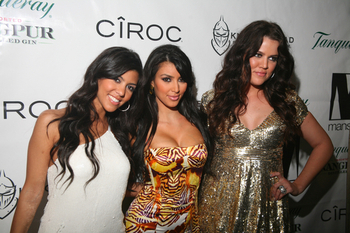 For the Fourth of July, the three sisters decide to go to New York.
So Kim could spend time with new boyfriend Miles.
Khloe could hang her her hubbie Lakers forward Lamar Odom.
And presumably let Reggie cool down.
Reggie Bush Still Angry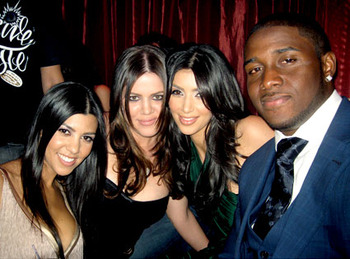 While was eating her family, Reggie gives her another telephone call.
This time he was angered by a supposed bill for a car wash.
A car wash for Kim's car that he had to pay for.
According to Kim's sister Kourtney, they both drive similar cars and go to the same car wash.
Video: Reggie Angry about Car Wash
It must be hard living as a Kardashian.
Getting followed by photographers everywhere you go and having to deal with angry football playing boyfriends.
Here's a clip of Reggie getting mad at Kim.
Kim Kardashian Drinking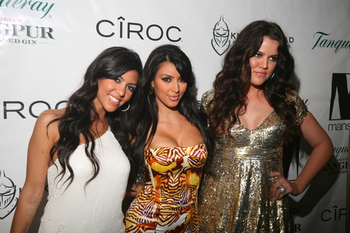 But Kim brushed off all of hate from Reggie by partying on a yacht during the Fourth of July.
There she partied hearty and drank to her heart's content
In her reality show season finale, Kim was visibly drunk and throwing herself all over Miles.
What a way to let loose.
An Angry Text Message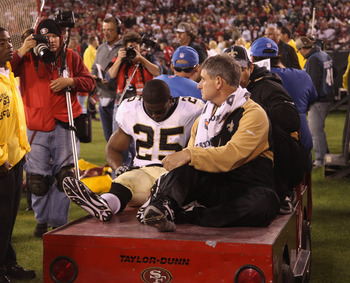 Ezra Shaw/Getty Images
After the telephone call about the car wash, Reggie wasn't done.
He went ahead and sent her a text message.
This time he reflected on their time together and said he was happy that he never bought her a ring.
Ouch.
And he was mad at himself for actually thinking about buying one.
Kim Kardashian and Miles Austin Breakup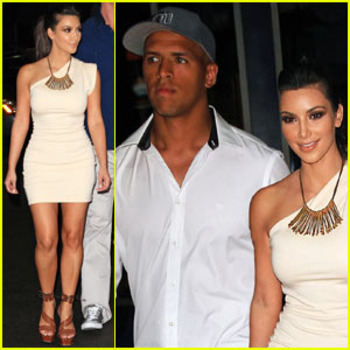 It's unfortunate that the new couple couldn't stay together for a while.
They say that Miles just couldn't keep up with Kim's fast life. And he wasn't ready to deal with all of the questions and attention you get from dating a Kardashian.
Too bad.
Kim and Kourtney Take New York
It's been decided that the two elder Kardashian sisters will head over to New York in order to pursue their goal of opening Dash, their clothing store in the Big City.
Again, she'll be single and ready to take on nightlife of New York City.
Kim in NYC and Her New Love Interests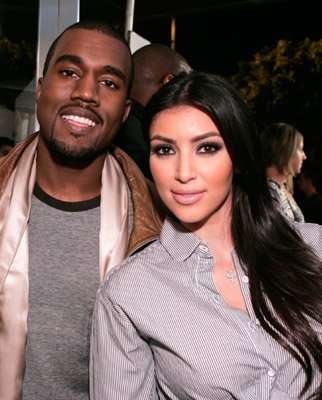 With the season of Keeping up with the Kardashians coming to an end, Kim will be once again single.
And she'll be spending time in New York as an eligible bachellorette.
There's already been linked with Kanye West and John Mayer.
A New York Athlete in Her Future?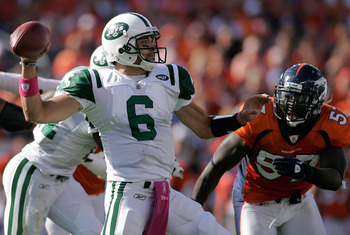 Justin Edmonds/Getty Images
What happened to the athletes?
Forget musicians, Mark Sanchez is an eligible bachelor.
He's from LA, plays football, went to USC and is younger than her.
Those all sound like they could work for Kim.
But something tells me we still haven't seen the last of Reggie Bush.
Keep Reading