Halloween 2010: Top 50 Scariest Athletes of All Time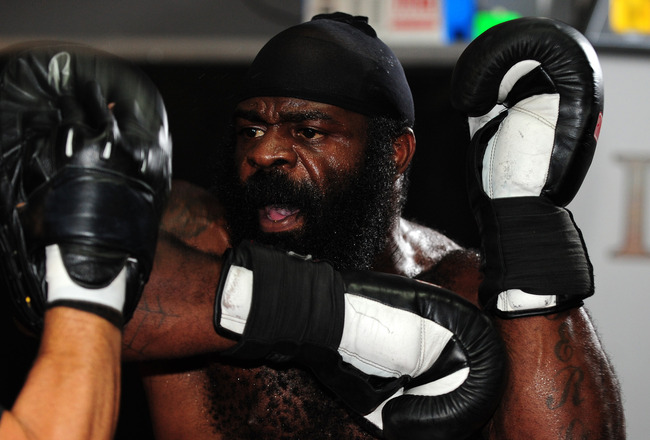 Robert Laberge/Getty Images
Halloween 2010 is just around the corner, and if you're looking for last-minute costume ideas, look no further than the world of sports.
There are plenty of spooky sports figures to choose from.
Some are so talented it's scary.
And others are...
Well, just scary.
Here are the Top 50 Scariest Athletes of All Time.
50. Ben Roethlisberger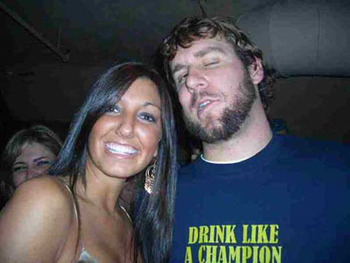 There is nothing scarier than a drunken wannabe frat boy.
49. Joakim Noah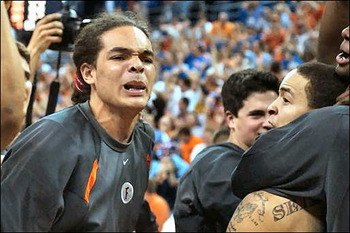 After this picture, do I really have to explain why Noah made this list?
48. Gilbert Arenas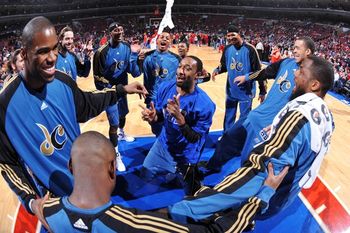 Arenas may not be that scary on the court...
But he is in the locker room.
47. Miroslav Satan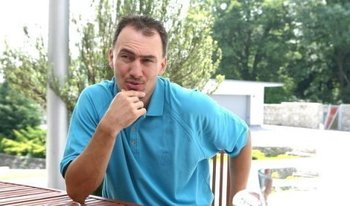 I would be terrified of anyone with the last name "Satan." I don't care how it's pronounced.
46. Troy Polamalu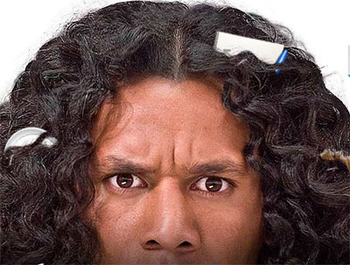 Don't let his soft-spoken nature fool you. Troy Polamalu is a freak of nature on the Pittsburgh Steelers defense.
Plus, this would be an easy Halloween costume. Just buy a curly black wig and a No. 43 jersey, and you're good to go!
45. Otis Sistrunk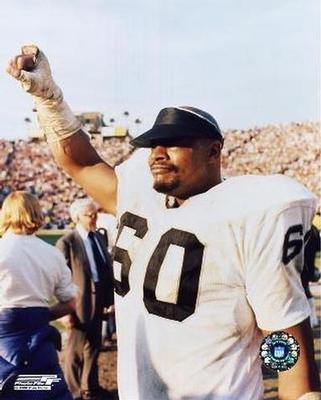 Otis Sistrunk was both an Oakland Raiders defensive lineman (scary) and a professional wrestler (even scarier).
44. Hasim Rahman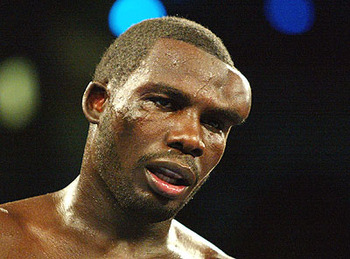 Rahman is known for run-ins with drug dealers in his early life and surviving several shootings.
In one case, he took five bullets and still survived.
Boxing? Piece of cake.
43. Ronnie Lott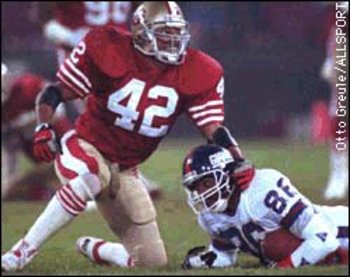 Ronnie Lott was selected for 10 Pro Bowls and was named to the NFL's All-Decade Team in the 80s and 90s.
When you talk best defensive backs of all time, Ronnie Lott is at the top of the list.
42. Jack Tatum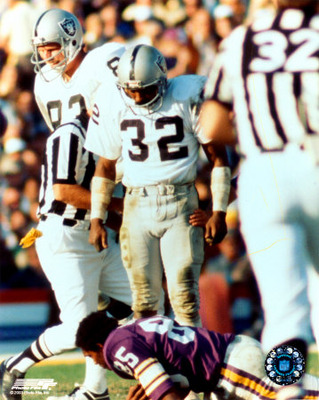 Tatum's nickname was the "Assassin," and he embraced the image throughout his NFL career.
He is widely regarded as one of the most-feared tacklers of all time.
41. The Undertaker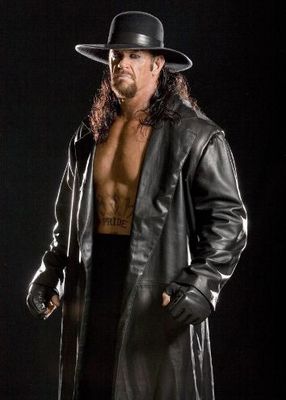 The whole biker/cowboy/hit-man thing is something out of a nightmare.
40. Brian Wilson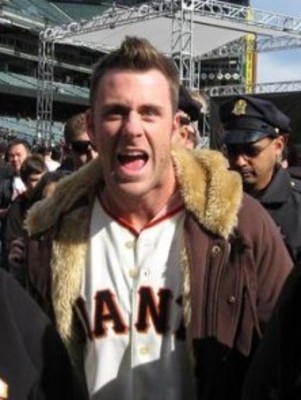 Brian Wilson is a closer for the San Francisco Giants, and he is scary good!
39. Sam Cassell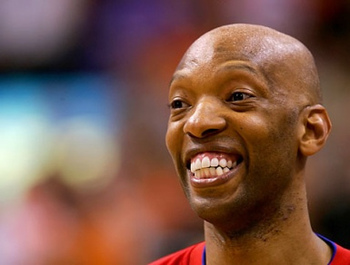 Sam Cassell is proof that we are not alone in the universe.
38. Nyjer Morgan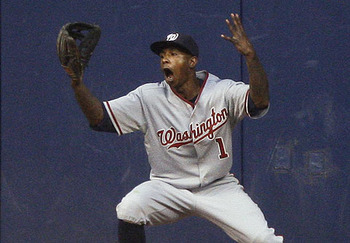 Nyjer Morgan is the type of dude that you want to just stay away from. He has been suspended for causing bodily harm to fans as well as other players on many occasions.
37. James Laurinaitis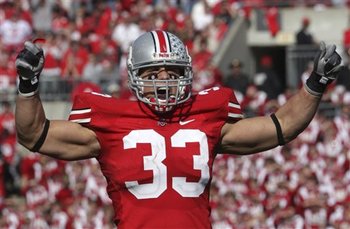 James Laurinaitis comes from a family full of professional wrestlers, and he was a beast in both football and hockey throughout high school.
36. Lawrence Taylor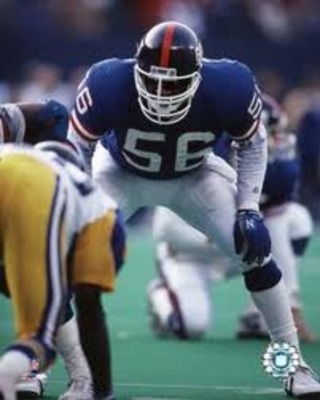 Taylor is one of the best athletes to ever play in the NFL, and he is considered to be the greatest defensive player of all time by many football experts.
35. Zdeno Chara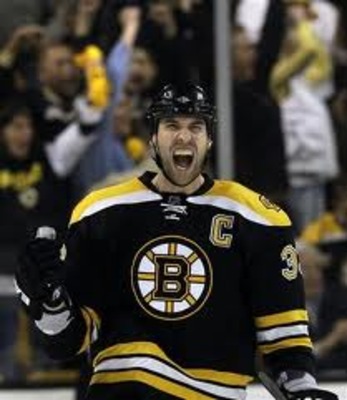 Zdeno Chara is a hockey giant, and he the tallest player to ever play in the NHL.
34. Latrell Sprewell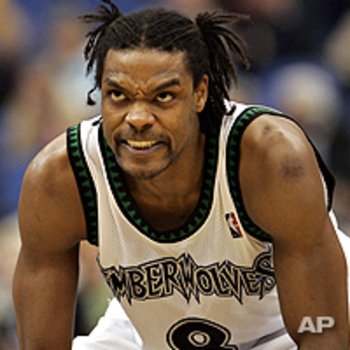 With a face like that, who needs a Halloween mask?
33. Albert Belle
On several occasions, Belle was unable to block out unruly spectators and their comments, and he attacked fans in the stands more than once.
He was also arrested later in life for stalking a woman.
I don't want to be anywhere near this stage 5 clinger.
32. Keith Jardine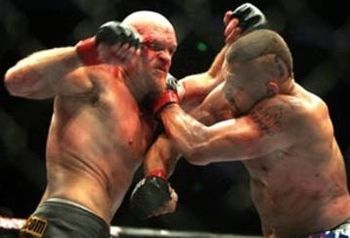 Keith Jardine and his crazy eyes make our list at No. 32
31. Kevin Garnett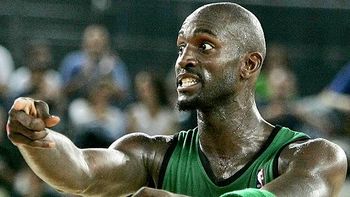 KG might be getting up there in age, but you would be hard-pressed to find anyone willing to start a fight with this beast of a man.
30. Randy Johnson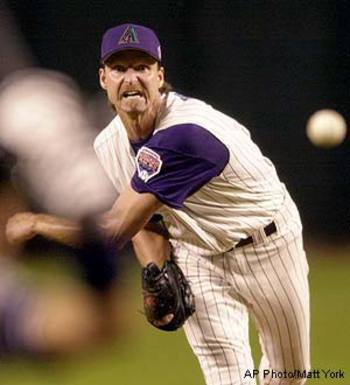 Randy Johnson has thrown the most strikeouts of any left-handed pitcher in MLB history, and his fastballs regularly reached 100 miles per hour.
I would be wise to stay out of Johnson's way.
29. Shaquille O'Neal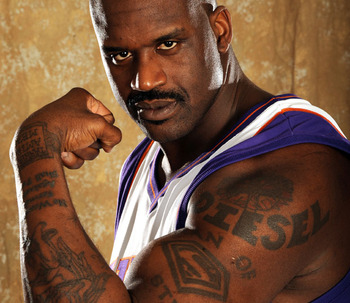 Shaq might look like a beast on the outside, but we all know he's a big softy!
28. Derek Boogaard
Boogard is known as "The Boogeyman," and in 2007, he was voted the NHL's second most intimidating player.
27. Brandon Carter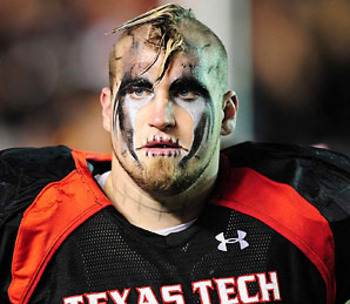 Brandon Carter used scare tactics to psych out his opponents while playing at Texas Tech. Another easy option for a Halloween costume.
26. Brock Lesnar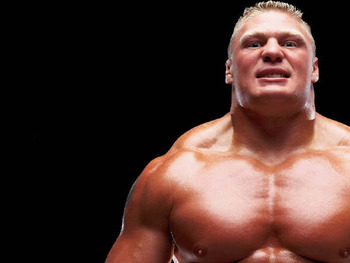 Brock Lesnar just sounds like a badass, and then you look at him! This is one guy you definitely don't want to rub the wrong way.
25. Chuck Cecil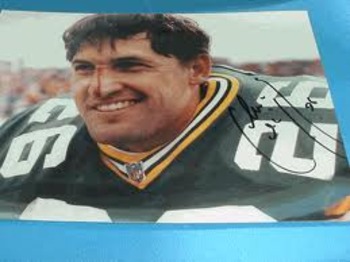 Chuck Cecil led with his head and launched so hard that he needed to wear a special kind of helmet to avoid concussions.
24. Barry Bonds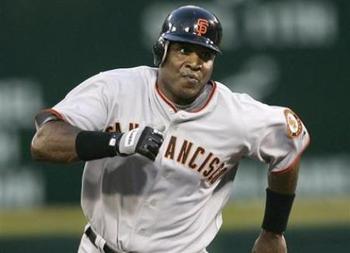 Controversy aside, Barry Bonds holds countless MLB records, and he is amongst the best to ever play the game.
23. Marshawn Lynch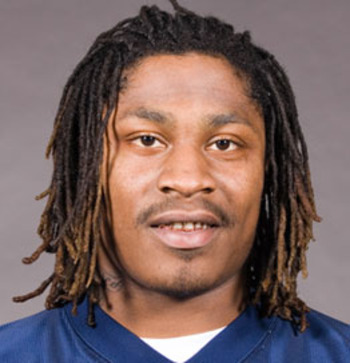 I could stop with just a picture of Marshawn Lynch, but he has the record to back it up.
A criminal record that is.
22. Bill Romanowski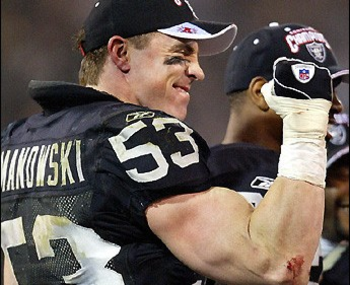 Bill Romanowski is one of the scariest linebackers in history, and he was once ejected from a game for kicking a fullback in the head.
21. Randy Couture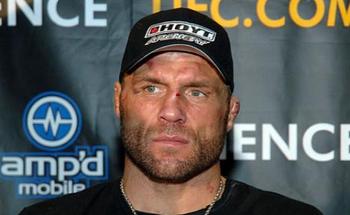 Randy Couture is the definition of a badass.
20. Jack Lambert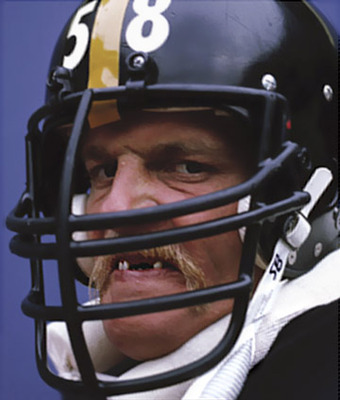 How awesome is this picture?
Jack Lambert is one of the best players in Pittsburgh Steelers history.
19. Mark Sanchez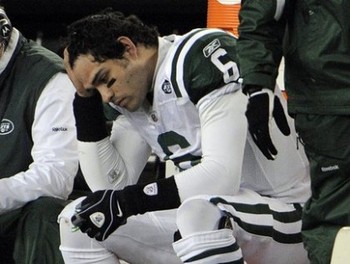 Just kidding!
There are many words I would use to describe Mark Sanchez...
"Scary" is not one of them
18. Serena Williams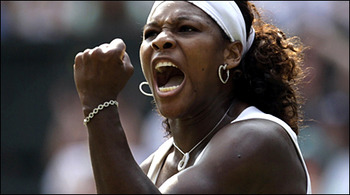 I am either referring to her talent...or the fact that she could beat up most dudes.
You decide.
17. Joey Porter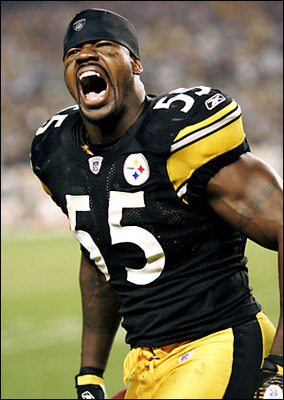 Joey Porter makes the list of the NFL's top most intimidating defensive players, and was named to the NFL's All-Decade team for the 2000s.
16. Tonya Harding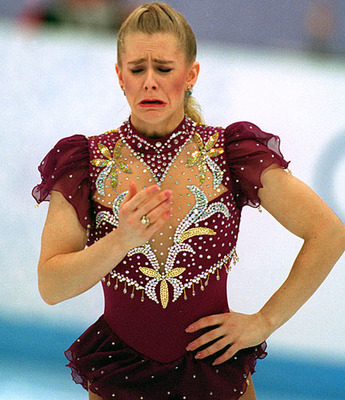 You don't want to get on this chick's bad side. She might not be big enough to fight you, but that's okay...
She'll just hire someone to do it for her!
15. Bernard Hopkins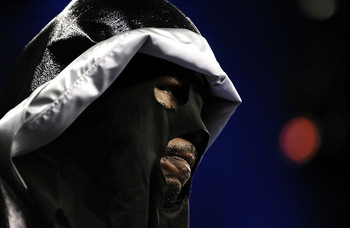 Bernard Hopkins is known as "The Executioner."
Enough said.
14. Ron Artest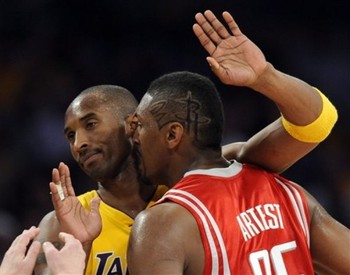 Ron Artest is like that weird kid in high school that I was nice to just in case he went on a crazy rampage.
13. Bobby Orr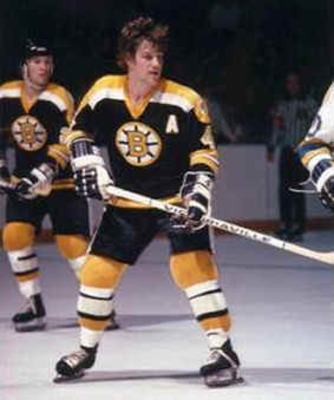 Bobby Orr won eight straight Norris Trophies as the NHL's best defenseman, and he is regarded as one of the greatest hockey players of all time.
12. Dick Butkus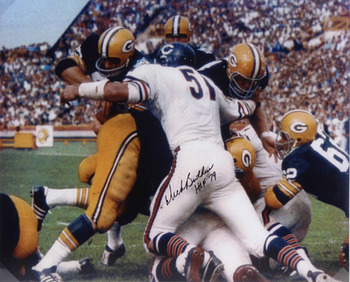 When you think all-time great linebacker, who comes to mind first?
Exactly.
11. Tom Brady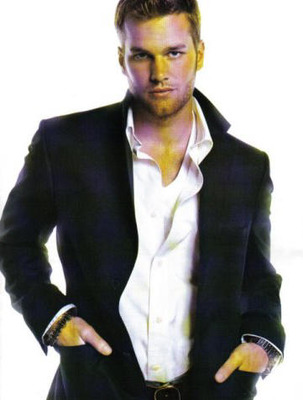 It is scary how pretty Tom Brady is!
10. Michael Vick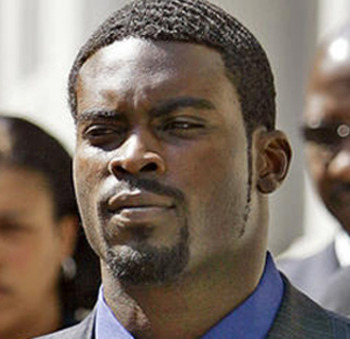 Professional athletes getting arrested is nothing new or different, but Michael Vick's dog-fighting charges were much scarier than any DUI.
9. James Harrison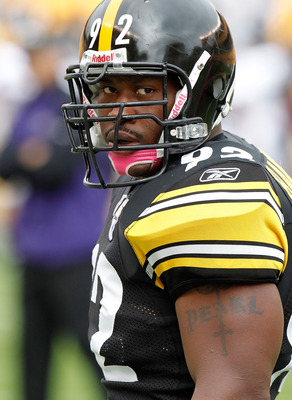 Gregory Shamus/Getty Images
If you see James Harrison coming, you better get out of the way...
Fast!
Harrison was named the 2008 defensive player of the year, and he makes it known that he is looking to cause pain.
8. Clay Matthews III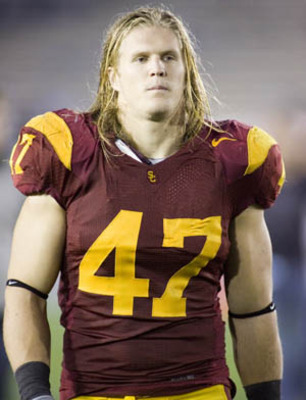 Not only is Clay Matthews ridiculous at linebacker, but the whole "unabomber" look makes him even more intimidating.
Seriously though...
What's with the hair?
7. Sonya Thomas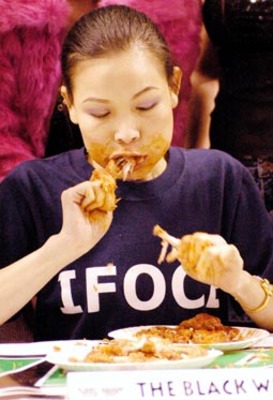 Sonya Thomas is nicknamed "The Black Widow," and she can eat 37 hot dogs in 12 minutes.
6. Chris Andersen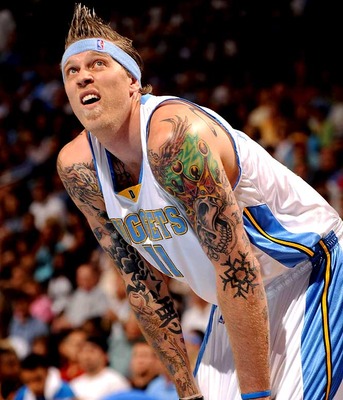 Usually I think tattoos are pretty sexy, but "Birdman" crosses the line between edgy and freaky.
5. Ben Wallace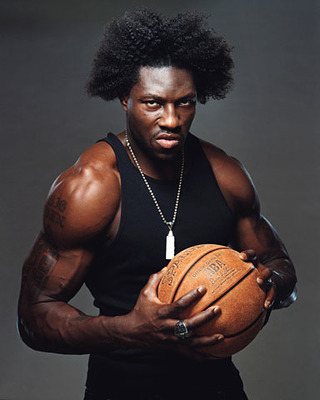 Ben Wallace just looks mean.
If I encountered him in a dark alley, I would definitely think my life was in danger.
4. Gennaro Gattuso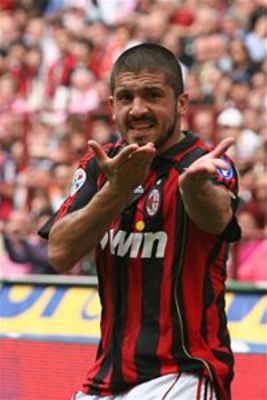 I don't normally think of any soccer player as "scary," but if I had to pick one, it would be Gennaro Gattuso.
3. Ray Lewis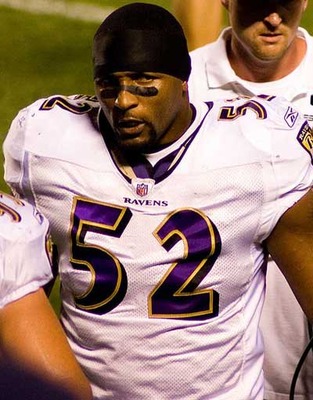 Ray Lewis scares the crap out of me, so I would just like to say that I am a big fan and I'm sure he is a very nice man.
You know...minus the whole being arrested for murder thing.
2. Kimbo Slice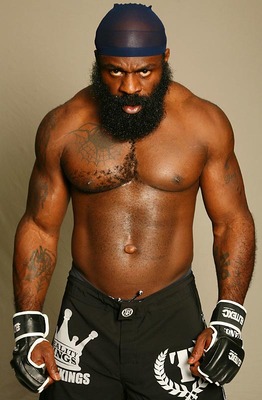 Kimbo looks like Mr. T...
If Mr. T lived in a cave for 30 years.
1. Mike Tyson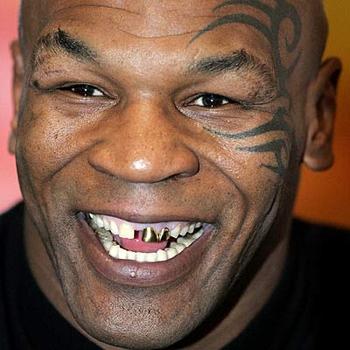 Is there anything about Mike Tyson that isn't scary?
He bites people's ears off.
He's done hard time.
And he has tattoos on his face.
Keep Reading