The Top 100 Basketball Shoes of All Time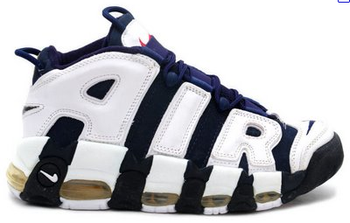 This is it. The debate ends here.
If you've never had a pair of kicks from this list, you don't deserve to step on a court. These are the shoes worn by legends as well as trendsetters.
This list ranks kicks by style, on-court performance and off-the-court reputation.
These are the top 100 basketball shoes of all time.
100) Converse Reacts-Larry Johnson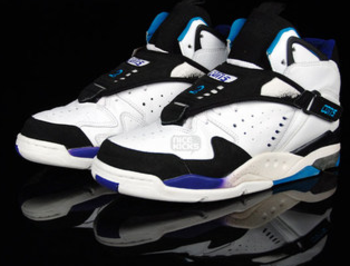 Grandma Ma! Not only one of the best shoe commercials ever but some great kicks as well.
Supportive and comfy kicks with a legendary commercial to boot.
99) Fila Grant Hill III 1997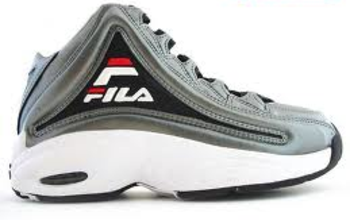 Remember when Grant Hill was wearing that cartoony looking teal Pistons jersey? Well he was also wearing these and dropping double-doubles as well.
Too bad the injury bug got Hill, but at least he got a shoe deal out of it. Good-looking kicks with solid color options.
98) Reebok Pumps Omni Lite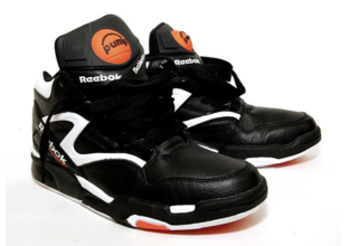 A later version of the original PUMPS.
Dee Brown made these famous during a slam dunk competition. Youtube it. Trust me.
97) Reebok Kamikaze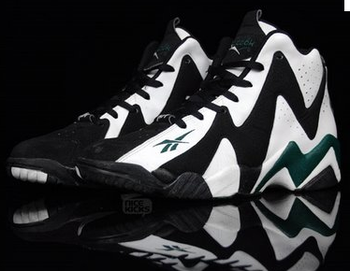 YES!
Shawn Kemp was a killer dunker while in Seattle with Payton and these kicks were crazy enough to have their own highlights.
96) Air Jordan IX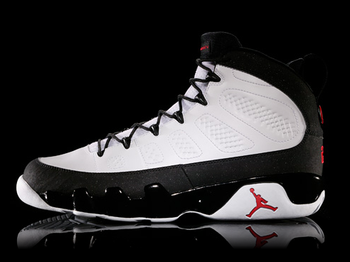 What I like to call, "the boot."
It was like an Air Jordan for big men. Always seemed bulky to me, but it is an Air Jordan and MJ could drop 50 wearing them. You could maybe get a couple buckets—or at least some props for rocking a pair of Jordans.
95) Nike Shox Vision TB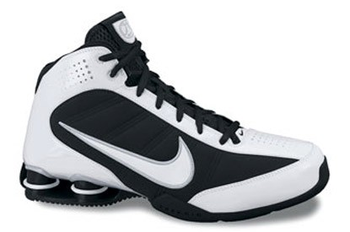 Great team shoe. Used mainly in the college ranks, this shoe featured Nike's Shox technology.
94) Nike Dunks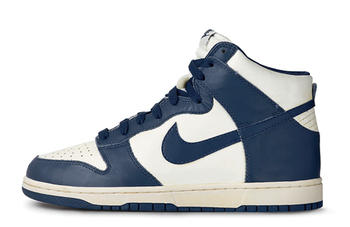 The start to an entire line for Nike, the Dunks had a style that resonated earlier on with basketball players everywhere.
93) Puma Clyde Frazier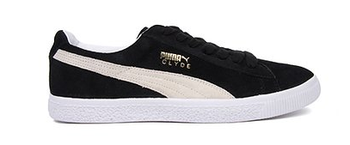 These were the first signature low-top basketball shoes ever. These kicks make the list based on historical significance and the fact that they are still sold today. Although not for hooping.
92) Nike Blazer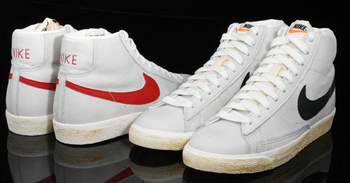 Some of the first widely worn Nike basketball shoes. These were rocked by none other than George "Iceman" Gervin.
Kids, if you don't know who that is, Google it.
91) Air Jordan VIII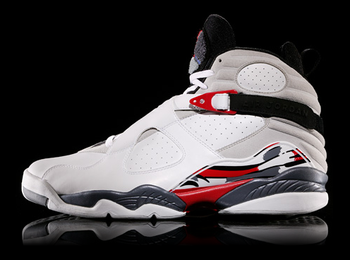 The first Air Jordan that really pushed the design limits. New direction for the Air Jordan line with the intense strap.
However, Jordan did make these look good on his way to championship No. 3.
90) KB8 (Crazy 8) Adidas
Kobe's first signature shoe with Adidas. Great bubble sole and actually a very comfortable shoe.
Kobe threw down some "crazy" dunks with these kicks.
89) Air Penny I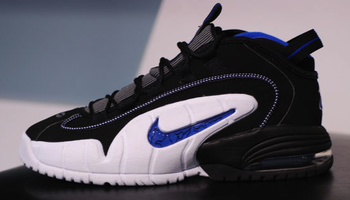 Penny's first shoe with Nike. Great fit for a point guard, but only good enough to crack 89 on this list.
88) Nike Hypersize
A shoe that exploded on the basketball world. It offers great ankle support and is extremely light given how much material there is protecting the ankle.
87) Adidas TMAC II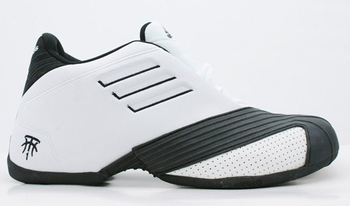 Everyone had a pair of these. T-Mac's peak in the shoe game, which also coincided with his game's peak.
86) Reebok Shaqnosis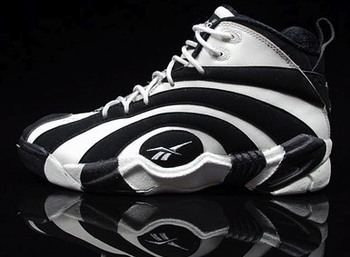 We're going to back in the day! These were by far the best Shaq signature shoe ever.
I've said it before and I'll say it again, big men don't sell shoes. However, these were so tight that they were hard to ignore.
85) Nike Air Alpha Force II Charles Barkley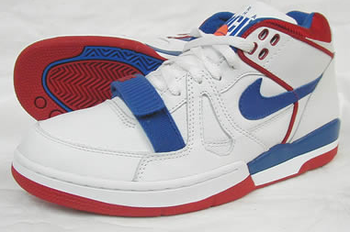 The "Round Mound of Rebound's" kicks of choice. These shoes are a little utilitarian but stylish—kinda like Chuck.
84) Air Jordan X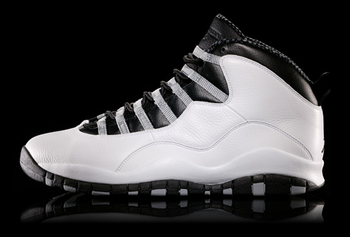 The boot, part II.
A little sleeker than the Jordan IX. I'm not crazy about the color combos but it could also be because this was out when Jordan was swinging a baseball bat and wearing No. 45.
Great to see, but not quiet right. Very comfortable and supportive shoe.
83) Air Jordan XXIII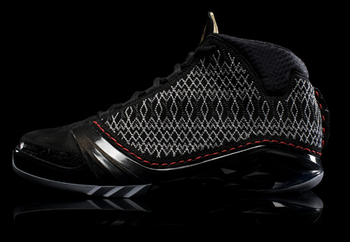 Instant classic. They are Jordan's famous jersey number in the line, and the final numbered shoe in the series.
82) Nike Air Revolution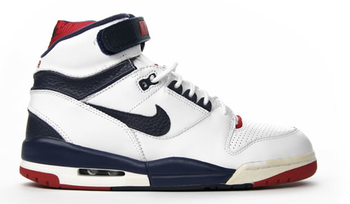 One of the first Nike basketball shoes to use the high ankle strap. The see-through air bubble was also pretty huge at the time.
81) Nike Air Flight 1995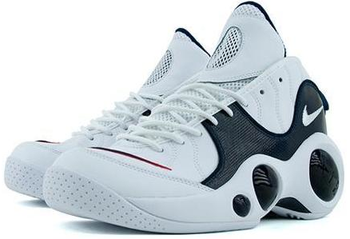 I don't know what is with Jason Kidd's shoes and bubbles, but it works.
80) Nike Air Max Sensation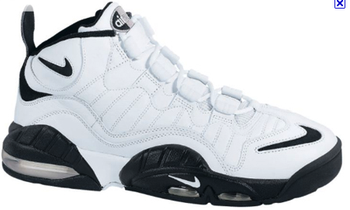 Great shoe for big men. This was one of the kicks repped by Chris Webber before he decided to wear those awful shiny Dada shoes and attempt to blind Shaq at the free throw line at an All-Star Game.
Why you would want to blind Shaq at the free throw line is beyond me, but anyway...
Solid support, good lines, makes the list.
79) Grant Hill Fila 1995
Fila doesn't make basketball shoes anymore. I think they peaked here.
78) Air Jordan XVII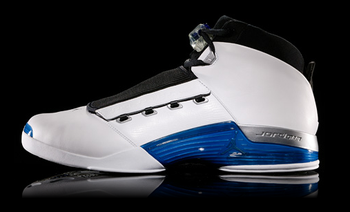 These are from Mike's first run with the Wizards. Very comfortable and outstanding ankle support.
They came in a mental briefcase. Epic Jordan styling.
77) Nike Hypermax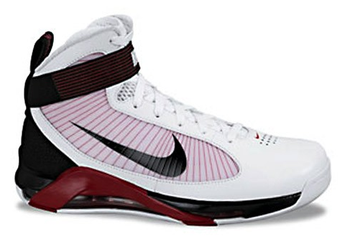 A solid shoe that seem to be very popular for big men or any post players. A strap provides extra ankle support for if you come down on someone else's foot grabbing a board.
76) Nike Air Foamposite II KG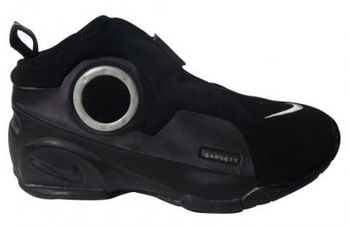 These KG signature kicks had a robotic look to them. A very light and modern take on the hard-working skills of Kevin Garnett.
75) Nike Air Modify Force Mid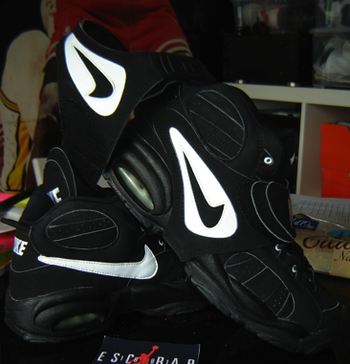 Excellent basketball shoe. It came with a strap that actually came off the shoe. These kicks were mainly used on the college level.
Think Art Lee and Mark Madsen going to the Final Four. Whoa, blast from the past.
74) Nike Air Zoom Huarache 64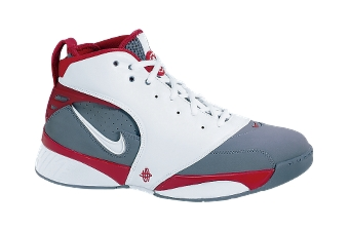 Great team shoe. This was a very popular shoe for NBA role players and college point guards.
73) Reebok Answer 4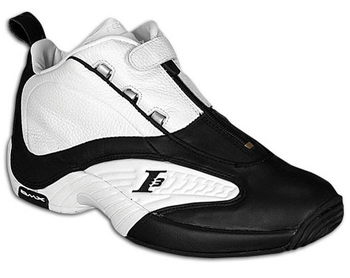 Another Iverson signature shoe from Reebok. Extremely comfortable and great style. A.I. put up a lot of points wearing these smooth-looking kicks.
72) Nike Foamposite Pro Pearl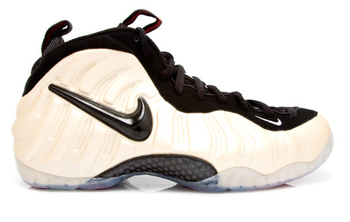 We are bringing it back!
Jesus Shuttlesworth wore them in He Got Game, and you had a pair in middle school if you were a ball player.
71) Nike Hyperdunks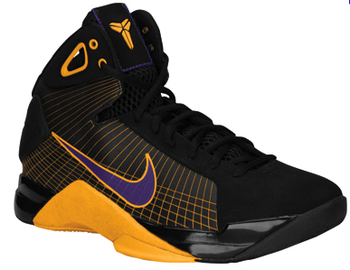 Part of Nike's "Hyper" series. Lightweight shoes without sacrificing support.
Very popular shoe and amazing colorways.
70) Adidas TMAC V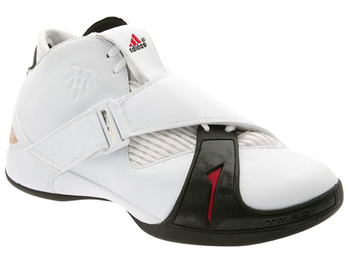 This shoe had a piece of hardwood in every pair! The strap seemed a bit much but it did serve a purpose.
Props to Adidas for trying something new. Regardless, a legendary shoe.
69) Nike Zoom GP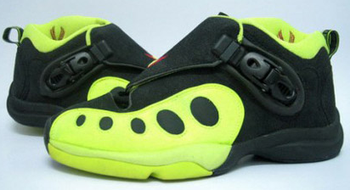 The shoe had a buckle locking system; it was futuristic and high-performing. They fit Gary Payton "like a glove."
All joking aside, these were the kicks every point guard wanted.
68) Reebok Twilight Zone Pump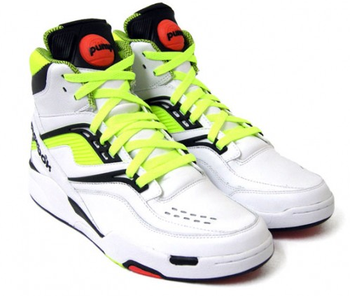 The second version of the PUMP by Reebok.
Very 80s. Very awesome.
67) Reebok Answer V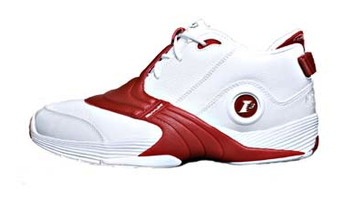 A very low-cut Iverson signature shoe that had the classic Reebok styling.
66) Nike Air Max Total Uptempo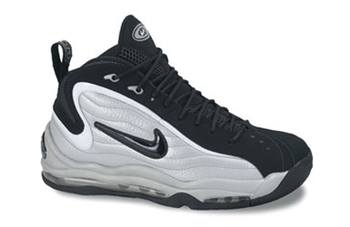 Classic Nike design with a twist. Solid all-around basketball shoe.
65) Nike Air Jumpman Pro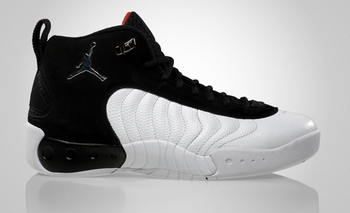 Great shoe. This was when Jordan Brand was starting to distance itself slightly from its parent company, Nike.
Jordan Brand started to have other lines such as Jumpman and Team Jordan.
64) Air Jordan XX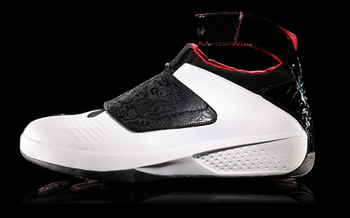 Super comfortable shoe, and the design etched in on the lace cover is astonishing. Very light and comfortable with an ankle support strap just for good measure.
63) Air Jordan XIX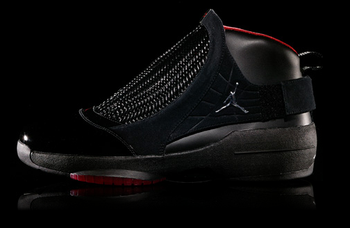 Although this shoe came out during MJ's second retirement it was still a great shoe. It came with a laces cover that was removable to give the option for ballers who like to change it up.
62) Nike Bruin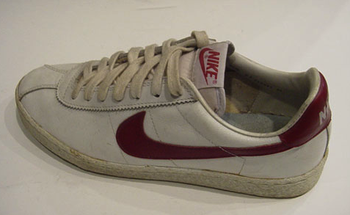 The very first basketball shoe produced by Nike only makes it as high as 62 on our list. While it was a groundbreaking piece of equipment at the time, I'm glad to see how fast Nike has improved its products thus far.
61) Nike Air Force Command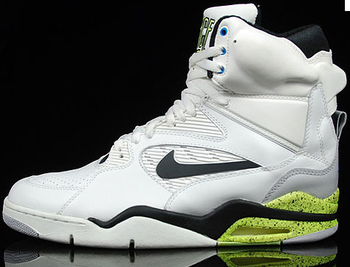 Pure '80s hoops.
No broken ankles with these kicks.
60) Nike Sky Force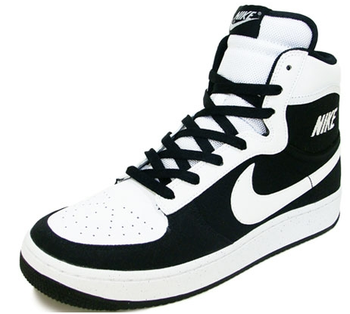 This shoe came out the same year as the first Air Jordan. It may have gotten drowned out by the J's but it is still a stylish, strong-performing shoe.
59) Nike Delta Force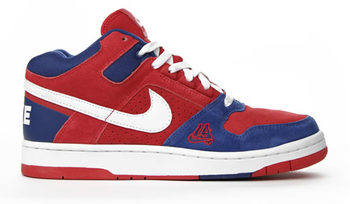 The start to the whole Nike Force line. What a way to start it!
Smooth-looking sneakers.
58) Converse Rodman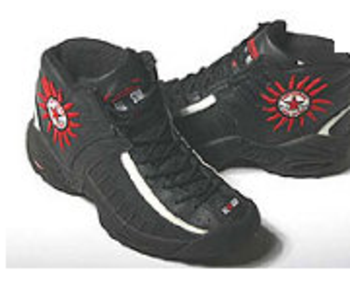 Dennis Rodman had a shoe deal and it was awesome. These shoes could help you grab any rebound.
57) Nike Zoom Air Flight 2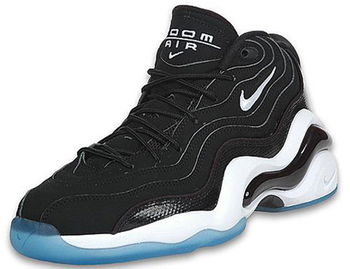 Yet another blast from the past. This shoe was a solid on-court performer in the late '90s.
56) Nike Air Maestro
A shoe designed for a speedy guard, the different color combinations made this pair of kicks really worth it.
55) Nike Air Hawk Flight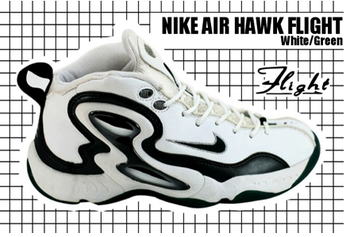 A awesome shoe for point guards. A spinoff of J-Kidd's shoe, it held up on the court and had some serious style.
It didn't hurt that Gary Payton also rocked these.
54) Nike Air Supreme Flight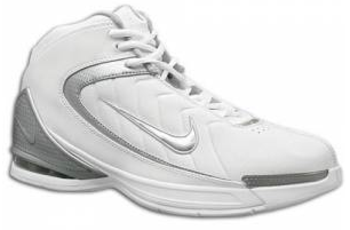 Classic basketball shoe. Had great support as well as awesome style.
53) Nike Air Flightposite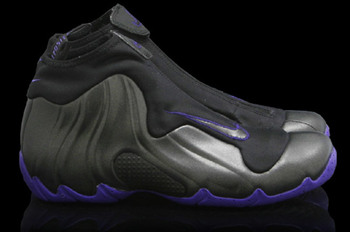 Worn by KG, among others, this was a self-contained shoe that looked like a futuristic sock more than anything.
Very cool and very comfortable.
52) Nike Total Air Foamposite Max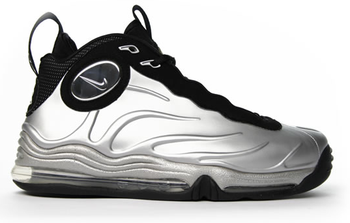 One of Tim Duncan's shoes. If it was good enough for TImmy, it might be good enough to help your fundamentals.
51) Adidas Pro Model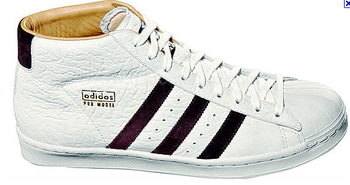 This shoe was on every court when it first came out. Adidas really had the shoe game cornered with these kicks.
That was until a kid from UNC showed up. Great classic shoe from Adidas.
50) Nike Air Garnett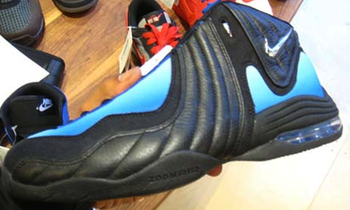 Back when KG was playing for 'Sota and winning his MVP award, he rocked his own signature kicks from Nike.
Today KG is with Adidas and the Celtics—two things I never saw happening when this shoe was out.
49) Nike Air CB4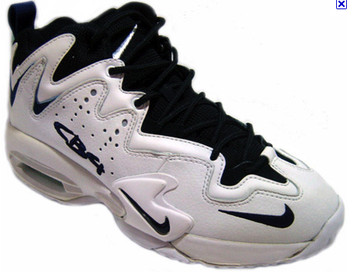 Sir Charles had some kicks back in the day. A warrior on the court and an All-Star, these were all you needed to grab some boards.
48) Nike Jumpan Pro Strong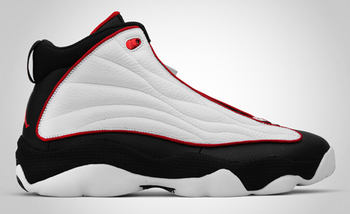 These were the kicks of choice by Vin Baker right when we started killing it for the Sonics in Seattle.
Great kicks from the Jordan brand.
47) Nike Air Zoom GP II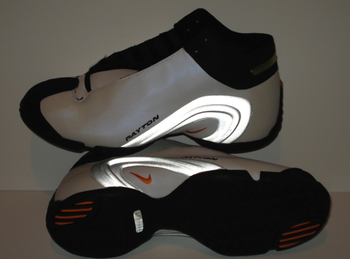 Another of GP's kicks make the list. These were necessary for any PG back in the Bay.
Great style and comfort as well as being one of the lighter shoes out there at the time.
46) Nike Zoom Huarache Trainer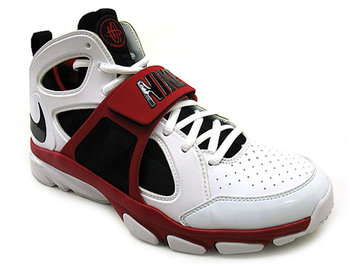 A shoe for the hardwood or the playground, but either way, you were training your game.
A must-have for any true hooper.
45) Adidas Forum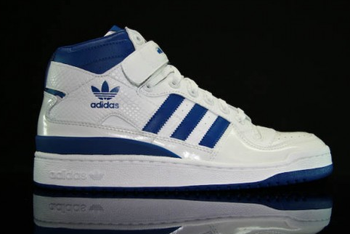 A shoe worn by greats. None come to mind at the moment but trust me...they did.
Great-looking shoe.
44) Nike Terminator High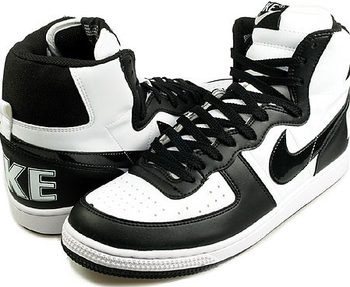 The name was most likely inspired by a movie, but these kicks could help you get off the ground as they were some of the lightest hoops shoes at the time.
43) Nike Franchise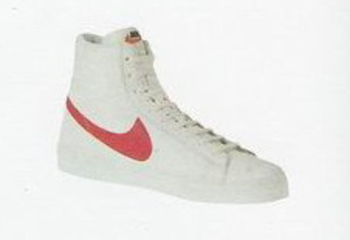 The Nike Franchise was worn by none other than Moses Malone. That fact alone gives the Franchise reason to be on this list.
42) Nike Air Zoom LeBron 3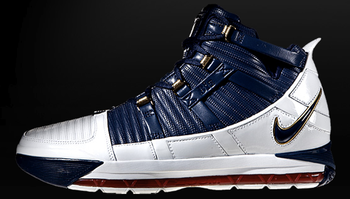 LeBron's third shoe and it strikes me as a "power forward" shoe more so than a 3-spot shoe. Great overall performance.
41) Nike Shox BB4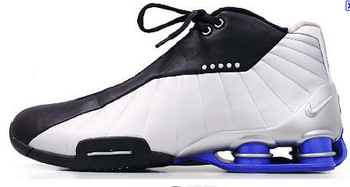 Boing!
Vince Carter helped launched these kicks into heavy rotation in gyms and playgrounds everywhere.
The first shoe with Nike's Shox technology. Legendary.
40) Adidas T-Mac III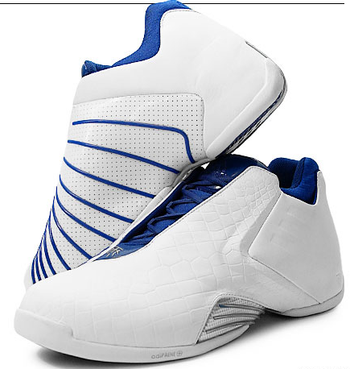 These T-Mac's had some serious style. Bold colors and great lines made for loud and aggressive shoes.
Low-cut but very comfortable, these were necessary equipment for most 2-guards in the early 2000s.
39) Nike Air Jumpman Pro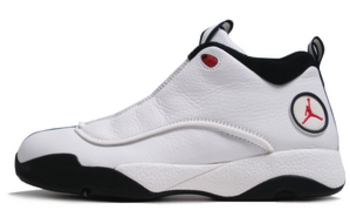 Oh, remember these? Clean, classic, Jordan.
These weren't actual "Jordans," they were "Jumpmans" which was a different line for Jordan Brand. It's all very complicated, but trust me, this debate raged on my middle school blacktop.
General rule of thumb: If Jordan didn't wear them in a game then they weren't actual Air Jordans.
38) Nike Air Zoom Glove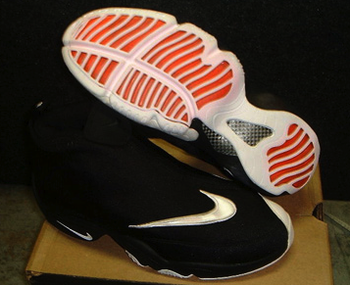 Gary Payton in the house!
This shoe had it's own cover built in. "The Glove" was the league's top PG when these shoes came out.
Coincidence? I think not.
37) Nike Air Uptempo 97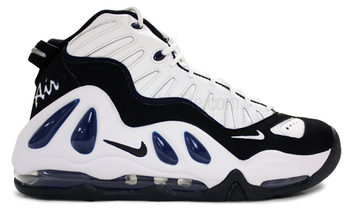 Worn by Scottie Pippen and just as legendary as the player himself. Great-performing basketball shoe.
A little on the heavier side, but with a fully air-cushioned sole, one of the most comfortable kicks ever.
36) Nike Air Penny III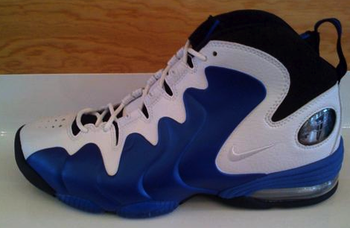 Remember when Penny was sick? The dude could dunk on anyone.
These kicks helped Penny stay on top of the league.
35) Nike Air Jordan Team I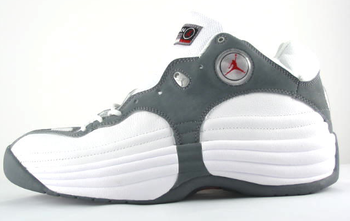 Remember when Jordan started coming out with TEAM Jordan shoes?
Well this was the first of that line. Great-looking Jordan some people mistook it for an actual Jordan.
Very technical difference, but to any Jordan shoe fan, an obvious one.
Very comfortable shoe.
34) Nike Air Penny Foamposite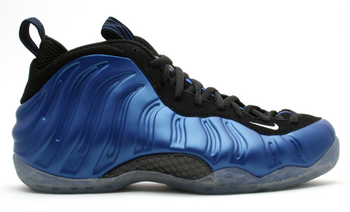 Oh yes! Classic Orlando Magic Penny.
Very light and comfortable shoe.
33) Reebok Answer 1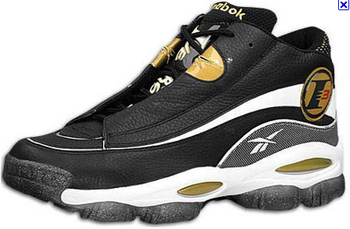 Oh, remember Reebok's "DMX" air flow system? So sweet when it came out. You could actually feel the air flowing back and forth as you ran.
These shoes were a little on the heavier side but extremely cool-looking.
32) Nike Air Flight Huarache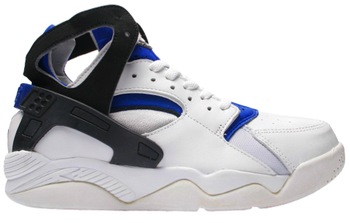 Another legendary basketball shoe from Nike. Great ankle support and classic Nike styling.
If you don't know about the original Nike Huarache—then you don't know basketball kicks.
31) Air Jordan II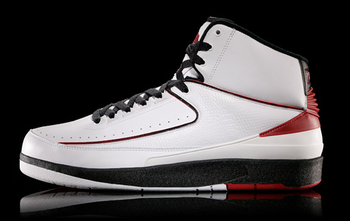 The second coming. The shoe that proved Nike and Mike could do it again and again.
30) Nike Air Zoom Huarachie 2k5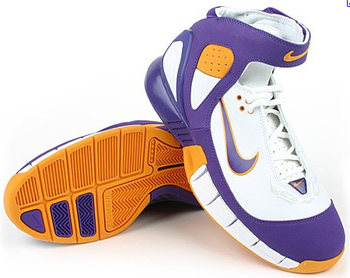 A great basketball shoe that was worn by college and pro players alike. Solid support and good styling.
29) Air Jordan XXI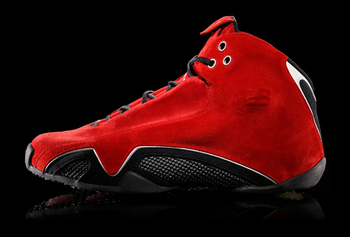 Amazing basketball shoe. Great style and excellent performance.
These shoes actually came with two different air systems in the heel that you could switch out depending on if you were a guard or a post player.
28) Nike LeBron Zoom VII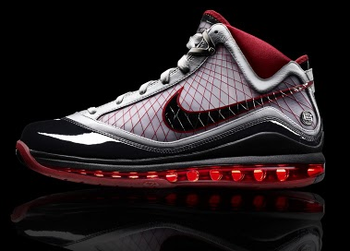 Great design. It is old-school with a modern twist.
Also very comfy.
27) Air Jordan IV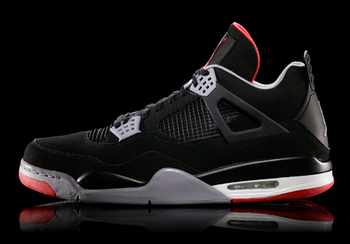 A shoe that helped inspire a line of kicks from Nike. Jordan battled the Pistons wearing these and looked good doing it.
26) Nike Air More Uptempo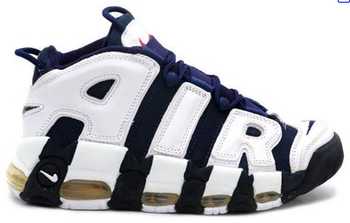 Classic '90s style. One of the cooler shoes ever.
25) Nike LeBron Zoom VI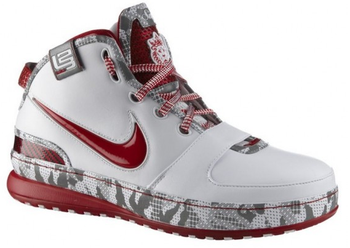 LeBron likes to go by King, but I think these shoes scream something else.
Pimp.
Kind of a hybrid between a shoe for a guard and a shoe for a post player. Kind of like LeBron.
24) Air Jordan 60 Plus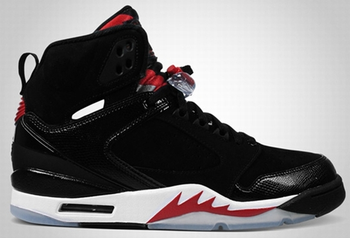 Great idea, and excellent execution. Take all the different Jordans that Mike was wearing whenever he scored 60 or more points, and put them into one shoe.
If you have these kicks, you know what's up.
23) Nike Zoom Kobe V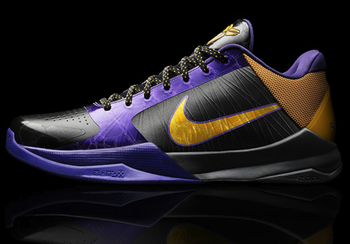 Lightest basketball shoe ever. Period.
Oh, Kobe also won ring No. 5 sporting these. Holler at your boy.
22) Nike Air Pippen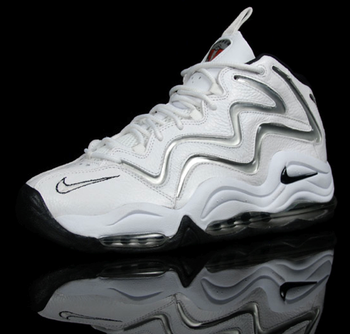 Awesome kicks for the best sidekick in history.
Sidekick or not, these shoes can stand up on their own.
21) Air Jordan VII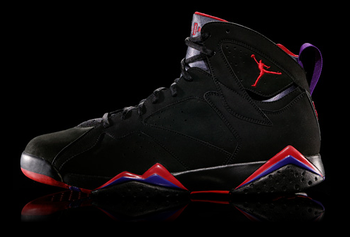 The Dream Team Jordan. Classic Jordan early '90s style.
Oh yeah, Jordan won a ring wearing these kicks too. I had a pair in second grade—these were my first Jordans and will forever have a sentimental value.
Great kicks.
20) Nike Air Flight 1989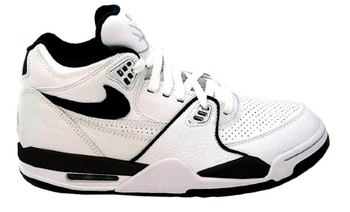 Classic.
Nothing more need be said.
19) THE Kobe Adidas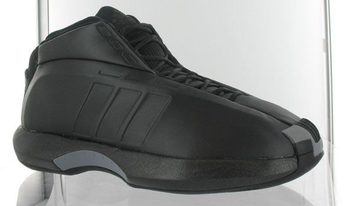 Kobe's best shoe with Adidas. Great shoe for playing ball in and a great step up for Adidas in the basketball arena.
18) Air Jordan XIV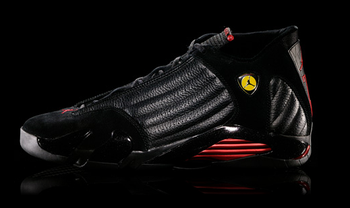 Little-known fact—Mike was wearing these kicks when he hit his final shot with the Bulls in Utah.
The design is based off of a Ferrari and these are some of the lightest Jordans ever. Great on-court performance.
17) Air Jordan VI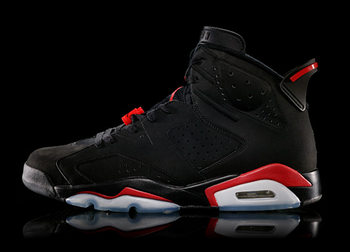 Jordan's first championship. Simply a trendsetting shoe.
16) Reebok PUMPS Original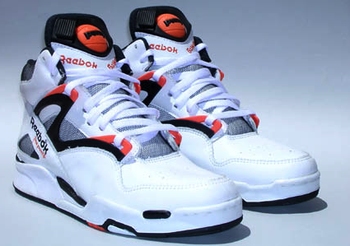 Whaaaaaaat? The PUMP!
Awesome shoe. Its legend started in the '80s and has continued to grow. Who could resist saying the line between buckets, "Hold on, I got to get pumped."
15) Air Jordan XII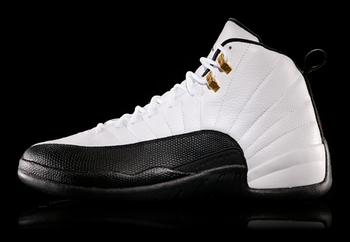 Wow. Simply a Jordan classic.
Great look—everyone had to have a pair when these came out. The multiple color combinations and the face that Jordan was wearing these at his peak make them a must-have for any hoops fan.
14) Nike Air Pippen II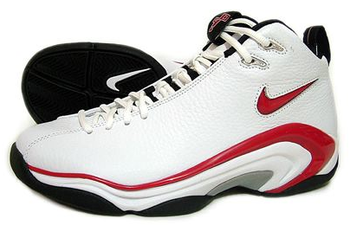 Maybe didn't make as big a splash as his teammate's, but a highly underrated sneaker—much like the players themselves.
13) Air Jordan V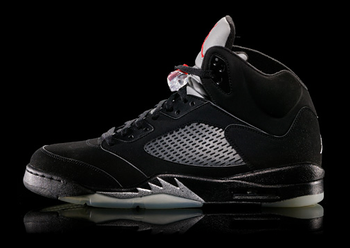 The design was inspired by a WWII fighter jet.
Hmm, something that flew through the air and caused destruction, I see similarities between the inspiration for the design and Jordan's playing style in 1990.
12) Air Jordan III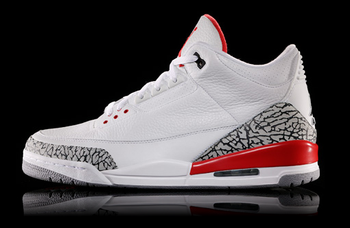 The first Jordan shoe to have the Jumpman logo. And the rest, as they say, is history.
11) Nike Air Zoom Generations: LeBron's First Shoe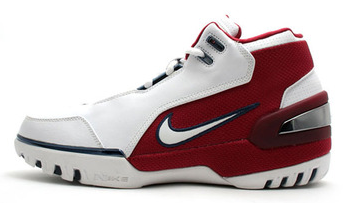 The King's (kinda) humble beginning in the shoe game. My guess is when LeBron's career is over this shoe will hold much more historical significance.
However, No. 11 isn't a bad start.
10) Nike Air Zoom Huarachie 2k4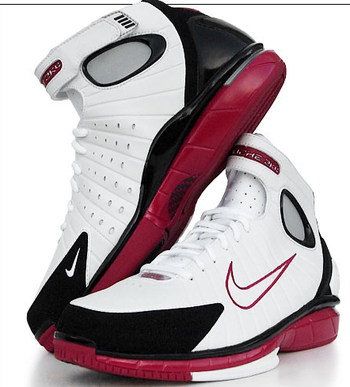 Little known fact: This was actually supposed to be Kobe's first signature shoe with Nike. However, Kobe's little Colorado incident occurred right before the release of this shoe.
Kobe still wore them, but so did everyone else. A fantastic-performing shoe on the court. Great look as well.
9) Converse Weapon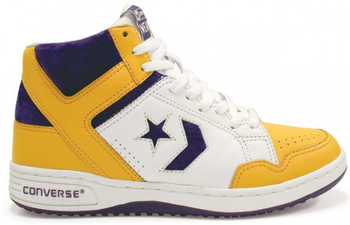 Worn by both Magic and Bird, these were the "weapons of choice" in the '80s.
8) Reebok The Question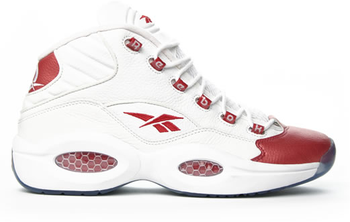 Iverson's first signature shoe from Reebok. This shoe made as big of an impact in the shoe game as Iverson did in the league as a rookie.
One of the most comfortable basketball shoes of all time.
7) Nike Zoom Kobe IV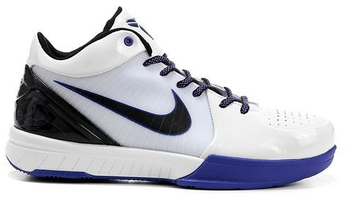 Perhaps a surprise being this high on the list. However, this is one of the best on-court performing shoes of all time.
Extremely light and comfy.
6) Air Jordan XIII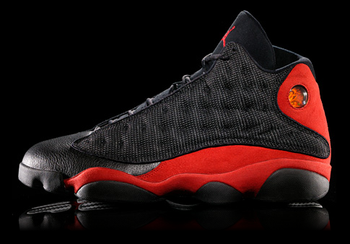 This shoe was featured in the film, He Got Game.
Spike Lee + Denzel + Air Jordan XIII = No. 6 basketball shoe of all time.
5) Air Penny II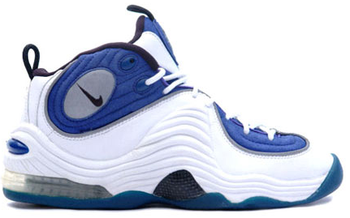 Remember Lil' Penny? Me too.
Perhaps Chris Rock's best work ever. Maybe a bit of an overstatement, but these kicks helped turn the real Penny into the elite PG that he was.
Aw, the '90s.
4) Air Jordan XI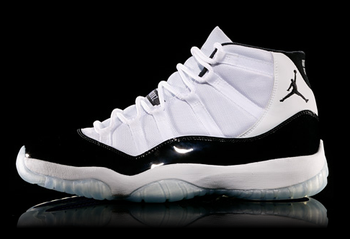 Arguably the most popular Jordan ever. The patent leather was a revolutionary design and it didn't hurt that Mike won yet another championship in them, either.
3) Nike Air Force One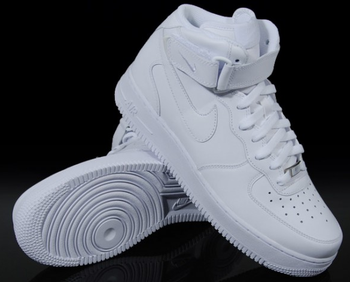 Nelly wrote a song about them, there is a pair in everyone' s closet on MTV's CRIBS, and nothing feels better than when you're stompin' in your Air Force Ones.
2) Converse Chuck Taylor All-Stars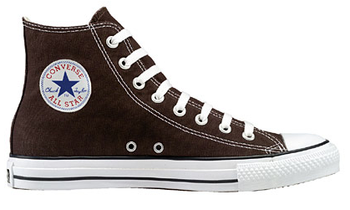 The first signature basketball shoe. How could it not be this high on the list?
LEGEND.
1) Nike Air Jordan I
The shoe that started it all. Basketball shoe culture is what it is today because of this legendary shoe.
Originally banned by the NBA, which only helped it's legend grow, and worn by the GOAT.
Was it the shoe that made the player? Or the player that made the shoe?
I'm going with my main man, Mars.
It's gotta be the shoes.
Keep Reading