Liverpool Vs. Blackburn Live Analysis: Reaction of Liverpool's Must-Win Game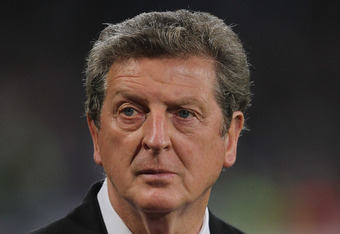 Roy Hodgson : Anything but a win will heighten speculation over his position as manager
Hamish Blair/Getty Images
After a disappointing display and result in the Merseyside Derby last week away at Goodison Park, Roy Hodgson hosts his former club, Blackburn Rovers, at Anfield this afternoon.
This is another landmark game in the history of the Liverpool Football Club, as it is the first taste of Anfield for new American owners NESV. It is unfortunate that John Henry himself will not be at the game due to a bout of illness, but no doubt he will be watching the encounter on television back home in the States.
With mounting speculation surrounding the future of Hodgson, this game is surely a must-win for him and his team.
Since his departure from Turkey, Frank Rijkaard's name has been bandied about as Hodgson's successor at Liverpool this week. However, Hodgson has come out with statements ridiculing Rijkaard's credentials—hard talk from a usually timid man. Such comments may come back to haunt Hodgson.
Anything less than a resounding victory will surely push Hodgson closer to the exit doors of Anfield. Moreover, an attacking display with positive football will be demanded by a packed Anfield.
The pressure and weight of high expectations is certainly on Liverpool's under-fire manager, as he looks not only to stabilise his own position but to lead Liverpool up the Premier League table.
With Steven Gerrard, Fernando Torres, Raul Meireles and Joe Cole sure to start, Hodgson should have little excuse for a poor performance and anything less than three points.
Follow all the build up to the big match here on BR, with team-sheets, formations, players, tactics and strategies for the match.
Then blow-by-blow, tackle-by-tackle coverage, analysis and reaction during the game.
With two hours to go till kick-off at 15:00 BST, all Liverpool fans will be gearing up and getting ready.
Stay logged on for all the pre-match build up and coverage of the big match.
Michael Regan/Getty Images
1st Goal set the Reds on their way......but they needed a second from Torres to get the points.
Display was encouraging. Then that was probably as Hodgson played players in the correct positions. Miereles was in the centre. But Cole needs to be tried behind Torres but the chances are that Hodgson got his win and will probably not change a winning team for next time.
The Reds gain 3 much needed points BUT still remain in the bottom 3. This shows the extent of the mess the Hodgson has gotten us into. A climb up the table will not be easy due to the poor start we have made.
So we end our 9th game with a win which gives us 9 points and a place in the bottom 3.......this win should not disguise the precarious position Hodgson has put us in. We are still a long long way from where we should be. But he will say this is the start of the climb...for his sake I hope so as his removal has been abated slightly.
Hodgson said he wanted to be judged after 10 games, well that will be his next game away to Bolton.
A win today has kept the wolf away from his door but not by far. A win was a must and we got that so fans will be happy but a look at the table will bring reality back to us.
A welcome win is good but there is a long way to go yet.
Well done the Reds!
So Liverpool win for only the second time......Goals came from Kryiakos and Torres, sandwiching a Diouf equaliser. But over the Reds were good the points. Much more fluid play and more incisive.
Reina : dealt with the danger well, confident catches and good distribution.
Carra: ok game, went forward a bit...does not like being out there on the flank. But for the team.
Skrtel : Ok too, nothing amazing. Outshone by Soto
Kryiakos : Very good, solid in the air. Real threat from corners....took his goal and could have had 2 more.
Konchesky : nothing too much there.
Lucas : Had a good solid game, better in the 1st half. Good passing and controlled the midfield
Miereles : Settled well into the game as he was played in the correct place this time. More comfortable in the middle. Has a thunderous shot and when he scores it will be spectacular.
Cole : Apart from a brief spell early in the 2nd half where he crossed for Torres goal, Joe showed little again. A little isolated in the 1st half. I think to really see the best from him he must play behind Torres with Gerrard in the middle.
Gerrard : Solid and unspectacular. Some nice link play.
Maxi : Probably one of his better games, but then that is not hard to do, so poor has he been. Today was better, some good runs with most of the best stuff in the first half coming down his flank.
Torres : More lively, better movement, more energy. Got a goal which will be good for his confidence. Set up by Cole and could not really miss.....hit of offside but goal stood. Getting better from him.
Full time
2-1 to Liverpool and the Reds have 3points and only their 2nd win of the season. It was a crucial win and coming in a good manner too. Reds played some nice football especially in first half
3mins of injury time.......nervous time for the Reds.......need to keep it tight.
2mins til The reds could be coming going to 2nd win of the season........Great moment for Jonjo Shelvey......on for Meireles........awesome for the youngster.
some pressure from Blackburn.....to be expected.....LFC are holding on.....
Liverpool getting a little head of steam....penalty shout for the Reds.....ref gives nothing.....another blast from Miereles comes in and blocked.
10 mins to go and Blackburn not out of it yet......a goal and this good performance will only get a point for the Reds.......a 3rd goal would be a comfort.
Not quite a full house today at Anfield.....just over 43,0000.
Here is the sub.....Ngog on Cole off.....Joe came into it a little more in the second half.....good little ball in to Torres for the 2nd goal.....but again not really setting the place on fire......he needs to play behind Torres to be really effective......anyway his afternoon is done and the French striker comes on.
A little nervousness coming into LFC play......giving the ball away a little......LFC need the 3rd......Ngog coming on in a bit........
15 mins to go.....Reds seem to have gone off the boil a little.......Blackburn getting a little more possession. Soto has had a very good game. Best defender today along with a goal.
Reds would love to press on and get a 3rd to seal the win.
30 mins to go and The reds are in control......but another goal is needed as Blackburn will get another chance before the end.
Reds are playing with some confidence.
Cole coming more and more into it........it is all about confidence and LFC are playing more with it now.....Cole cut in from the right and fired in a shot that was blocked......but he cut in well.
All the players playing better for the Reds.
Dunn off Hoylet on for Blackburn
All Reds now......flowing forward....there could be a 3rd goal coming for the Reds.
Soto again a real threat from corners.....again a real chance for him from a corner.....headed into the ground and over........there are real chances from corners for the Reds.
Reds are playing with a bit of a swagger now......bouyed by the goal.....particulary Torres.
Michael Regan/Getty Images
42 goals in 46 games at Anfield for this man........what a player he is.
Wow have to catch my breath....so Diouf equalised and it was a terrible few minutes....then suddenly ther was FT9 to hit home the goal that took the Reds into the lead......simple finish ......found by Cole with a chip in from the edge of the box .......hint of offside but Torres made no mistake.
2-1 Liverpool.....well deserved too.
WHAT a spell at the start......Liverpool back in front......great ball in from Cole on the left....hint of offside but unmarked Torres stroked it in from 6 yards out.
He needed that and so did the Reds!!!!
Great response.
2-1 LIVERPOOL......TORRES
UNREAL.........it's that man Diouf......he has been booed all afternoon and he sends a shot in and hits Skrtel on the line and in!!!!!
Was going in anyway!!!
DISASTER........BLACKBURN EQUALISE
GOALLLLLLLLLLLLL!!!!!!!
OUR BIG GREEK DEFENDER MAKES IT 1-0
WHAT A START TO THE 2ND HALF!!!!!!
The 2nd half needs a goal from the Reds. They have completely dominated the game with a huge 69% of possession. 10 corners to their 1 and 13 shots to their 1.
So well played you Reds!!!!
But we just need a goal and I think they will settle and knock in another. But a much better performance.
Come on Reds!!!!
Michael Regan/Getty Images
LFC got a real treat the start with a live rendition of YNWA from the legend himself.
This article is
What is the duplicate article?
Why is this article offensive?
Where is this article plagiarized from?
Why is this article poorly edited?

Liverpool: Like this team?