100 Coolest Sports Logos of All Time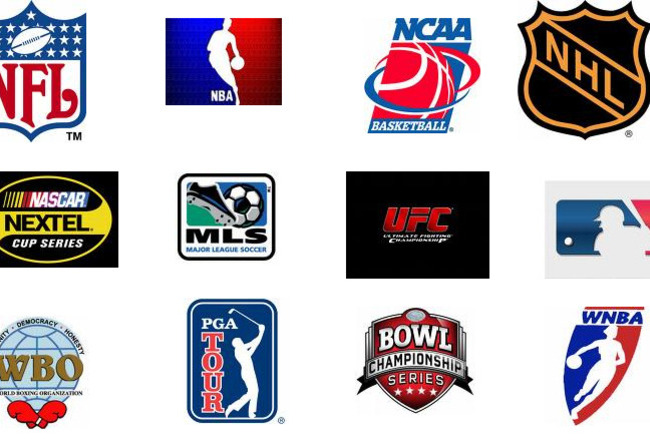 I have always been amazed at the many different logos that sports has created.
From those that never change, the Yankees, to the ones that are constantly evolving, the Houston Rockets, team logos have been a big part of sports success. It has helped by building a brand instead of simply building a team.
Logos help differentiate one team from the next. They are designed to stand out and they can even become legendary like the Celtics or the Bulls.
Before we begin, I want to point something out to everyone, this is a slideshow dedicated to the coolest looking logos of all time. I have found some pretty cool ones in leagues I have never heard of. I did not consider how good a franchise was, how many championships they have won, etc...
This is strictly based off the logo itself and nothing more. I have even included a few bonus logos too. Enjoy!
100. Lansing Lugnuts: MLB Class A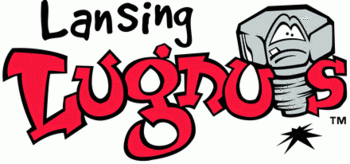 When you are a minor league baseball team, sometimes your logo is the only thing most people will remember.
So why not use a lugnut as your mascot and toss him into the logo? Works for me.
99. St. Louis Cardinals: MLB 1956-1966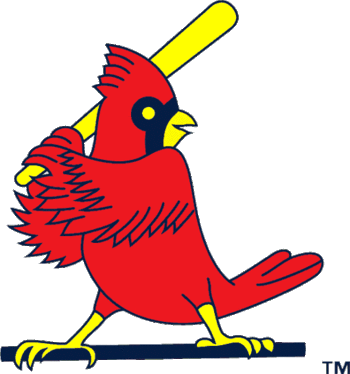 I am a big fan of Major League Baseball logos, but this one stood out to me.
I choose this Cardinals logo over their current one because it was a Cardinal playing baseball. That is awesome. How many times have you seen a bird swing a baseball bat?
98. St. Louis Spirits: ABA 1974-1976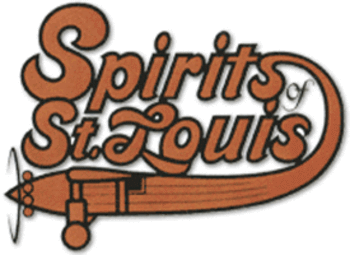 I had to represent the American Basketball Association, ABA, somewhere on this list.
The team names, uniforms, and logos were so vintage that I had to find at least one of them that could make this list.
97. USA: World Baseball Classic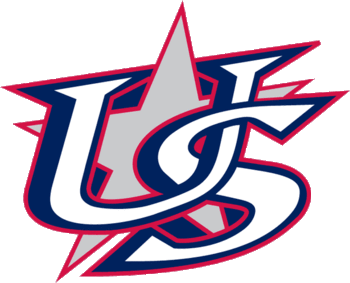 Back in 2006, there was a World Baseball Classic involving all the countries willing to participate. The United States did not win, but we did have the coolest team logo out there.
I think the Olympic teams should consider a version of this for the 2012 Summer Olympics.
96. Rice: NCAA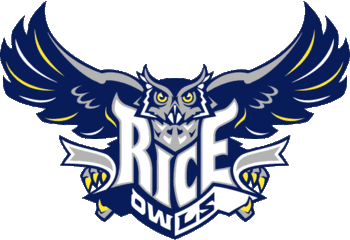 The designer of this logo must have lost sleep trying to figure out how to make an owl into an interesting logo.
Well, a job well done, sir.
95. San Diego Padres: MLB 1969-1984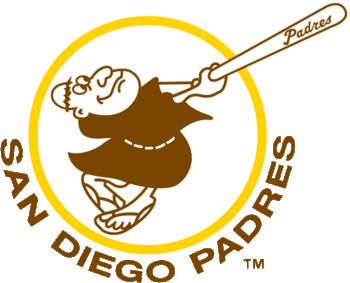 This one made the list for its originality and the use of its team mascot, which is a priest, playing the game.
There is something to say for the logos that feature the mascot playing the sport of its team, and this is just another classic MLB team logo.
94. Quad Cities River Bandits: MLB Class A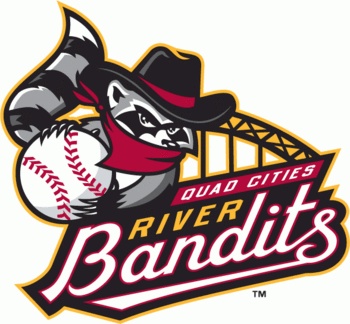 When I hear the name Quad City, I start to think about that rap group from back in the day, the Quad City DJs.
But when I see this logo, my ADD kicks in and I forget what was going on for a second. Is that a raccoon wearing a cowboy hat? Sweet!
93. Charlotte Stone Crabs: MLB Class A Advanced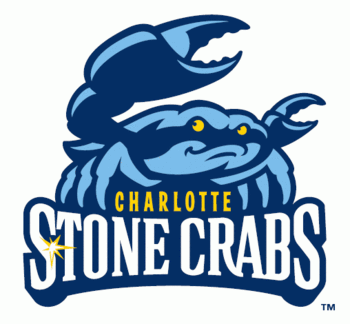 How does a Stone Crab not make the top 10? This one was an instant classic to me.
I have never seen a stone crab used as a mascot for anything, until now. And they used it with such style and coolness that it makes the list.
92. Joilet Jackhammers: Northern League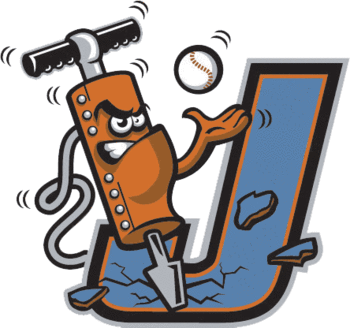 A jackhammer?
I think I have said enough.
91. Vancouver/Memphis Grizzlies: NBA 1995-2004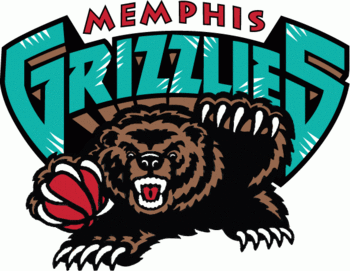 Whether they are in Memphis or Vancouver, the Grizzlies have managed to do one thing consistently: lose.
At least they have a pretty cool logo to absorb some of the losing.
90. Milwaukee Brewers: MLB 1978-1993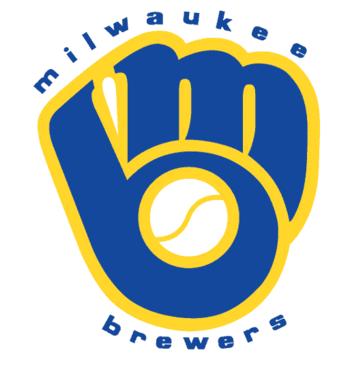 We have only been through 10 slides and this is the third old-school MLB logo to make the list. I guess I am biased when it comes to those logos from back in the day, but they were simple and stuck.
They might look lame to some people, younger people, but these logos were brilliant because they used hardly anything to make such a lasting impression. A glove with a baseball? Who would have thought that would be a logo that lasted for 15 years?
89. Kitchener Panthers: Intercounty Baseball League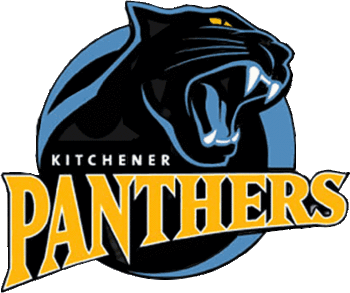 When I saw this logo my mind went straight to Anchorman, "It's called Sex Panther by Odeon. It's illegal in nine countries... Yep, it's made with bits of real panther, so you know it's good."
And now, every time you see it, your mind will too.
88. LA Riptide: Major League Lacrosse 2006-2009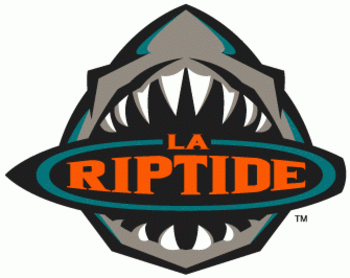 I love this logo but maybe someone should mention that a shark eating a surfboard for a team based on the West Coast is probably not the best idea out of the bag of good ideas.
87. East Tennessee State Buccaneers: NCAA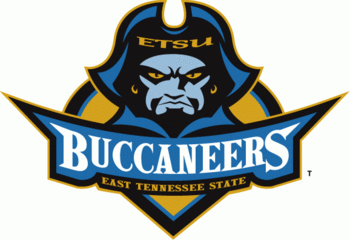 This logo just looks scary.
Is it just me or is that guy staring me down?
86. Richmond Flying Squirrels: MLB Double-A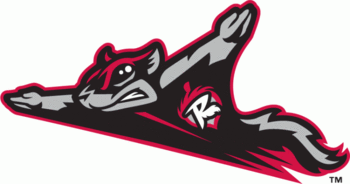 Come on people, a flying squirrel not named Rocky makes the list.
85. Air Force Falcons: NCAA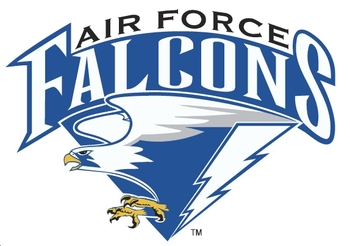 I understand the use of the falcon in the logo. I get that they also have the team name in the logo. But will someone explain the damn lightning bolts?
Does it represent the Air Force and flying having something to do with lightning and speed?
84. Georgia Southern Eagles: NCAA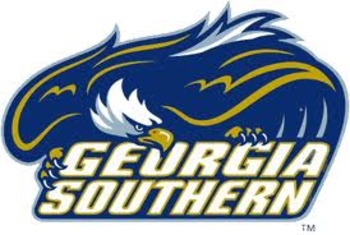 In America, the correct use of an eagle as your mascot usually gets you on the list every time.
In this case, I think the claws holding onto the college name is a great use of an eagle.
83. Washington Redskins: NFL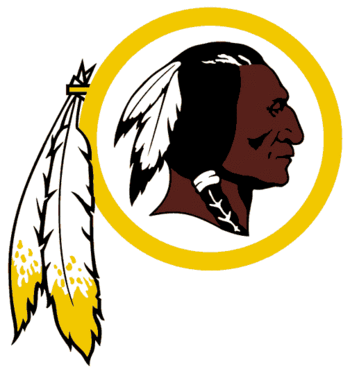 This is another classic logo to make the list for its appeal to young and old.
This has been the look of the Redskins for almost 40 years now, with a few changes over time, and has never needed to change. This works for them and it definitely works for me.
82. Modesto Nuts: MLB Class A Advanced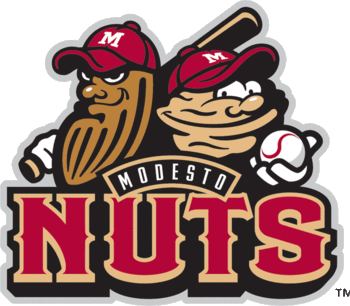 Aside from the WTF moment that occurs when you first look at this logo, this bad boy is awesome.
Who else can use a pair of nuts and put it on the logo?
81. Fort Wayne Mad Ants: NBA D-League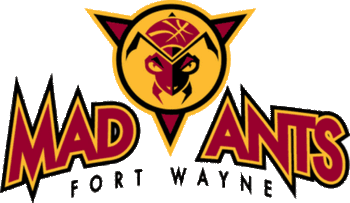 It is one thing to have ants all over your picnic, it is another thing to use them as your mascot.
Oh wait, these are mad ants? Ok, now that works for me.
80. Midland Rockhounds: MLB Double-A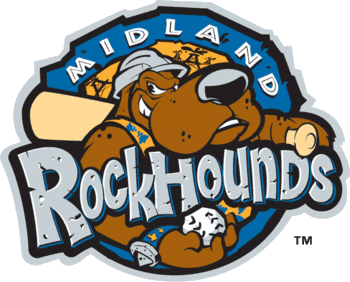 Nothing much to say about this one other than it is awesome in every way.
79. San Francisco Demons: XFL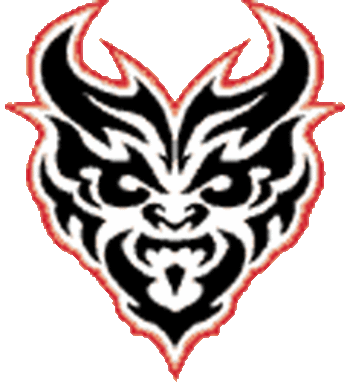 At least someone remembers the league that Vince McMahon single-handedly crushed with his ego, the XFL.
If you want to watch a new football league fall before it rises, go watch the XFL.
78. Arizona Cardinals: NFL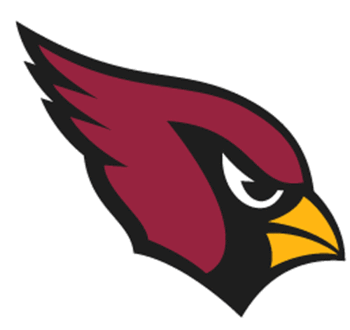 The most basic logos are always the best to me. There is no team name, no crazy add-ons, just the face of a cardinal.
77. Coastal Carolina Chanticleers: NCAA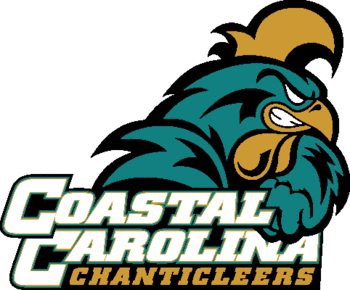 When I came across this logo, I thought it was really cool. Then I had to research what the hell a chanticleer was and come to find out, it is a fictional rooster from Geoffrey Chaucer's Canterbury Tales.
I would stick to not explaining the meaning of this mascot and continue to make the logo look bad ass.
76. South Carolina Gamecocks: NCAA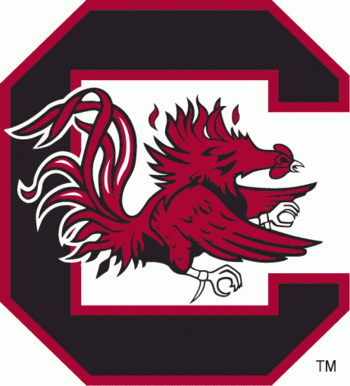 A gamecock is a type of rooster with physical and behavioral traits derived from cockfighting.
Where is a Michael Vick joke when you need one?
75. Las Vegas Outlaws: XFL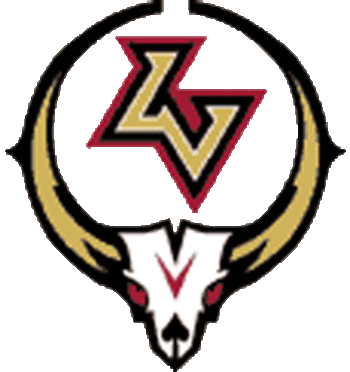 Seriously? Some of these teams had some pretty bad ass logos and uniforms. The only problem they had was that they played in the league that allowed players to put nicknames on their uniforms.
74. Detroit Tigers: MLB 1994-2005
The Detroit Tigers used to be all about the Tiger and not so much about the Detroit but over the past few logo changes, they have gone the other way around.
They have gone away from the Tiger and have gone straight to the D in Detroit. I think the Tiger is more intimidating than the fourth letter of the alphabet, but what do I know?
73. Omaha Nighthawks: United Football League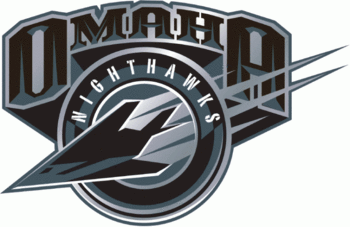 Our first rep from the UFL, United Football League, is the Omaha Nighthawks.
They were going to change it to the Omaha Steaks, but that would have been too easy.
72. Melbourne Storm: National Rugby League
Who doesn't know this logo?
I mean, this is a prominent rugby team from Australia. Who hasn't heard of the Storm?
71. San Jose Sharks: NHL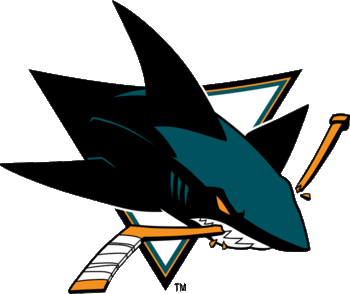 I think the San Jose Sharks are one of the coolest logos in sports history for one reason: the shark.
There are not many ways to look bad when sporting a shark and the San Jose Sharks did a good job of not messing that up.
70. Mississippi Valley State Delta Devils: NCAA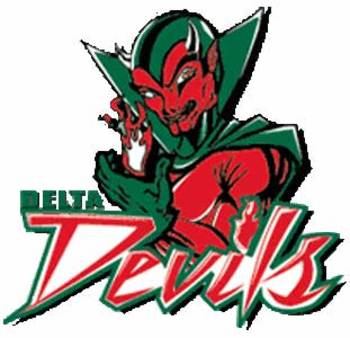 Yes, this is the college that Jerry Rice attended in the '80s. This is the school that was down the road from his house that would not offer him a scholarship until after he went there and talked to the coaches.
And yes, that is the devil holding a ball of fire and grinning at you.
69. Utah Jazz: NBA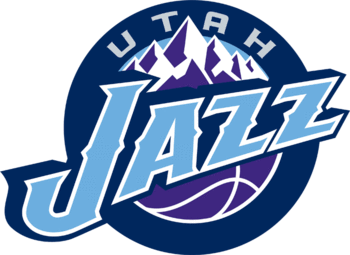 I am not sure why a team that plays in Salt Lake City would use three versions of the color blue and purple and have a bunch of mountains in the background.
Wait, what was that? It's the Rockies? Oh, in that case, this is a great logo for the Jazz.
68. San Jose Stealth: National Lacrosse League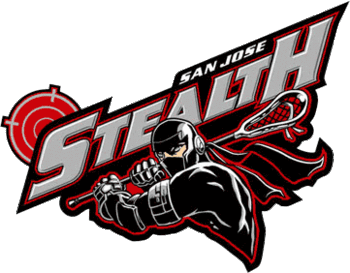 I thought stealth had to do with being invisible? I think this logo is awesome but they should have used nothing instead of a ninja because ninjas are supposed to be invisible.
67. Connecticut Huskies: NCAA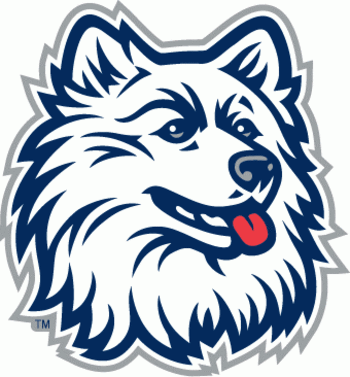 It does not matter which sport they are playing, except football, the Huskies have one of the coolest logos in college sports.
Who would have thought a picture of a dog would rock?
66. Toronto Raptors: NBA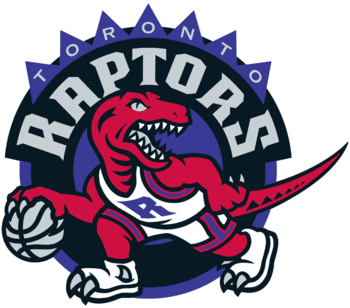 I think the best part of this logo is that it reminds me of Jurassic Park every time I look at it.
Of course, now that Chris Bosh is gone, we will be seeing less of the Raptors on television so enjoy the logo while it is here.
65. Robert Morris Colonials: NCAA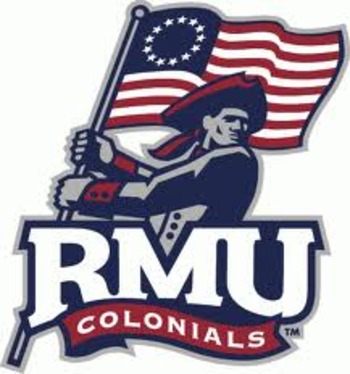 How can you not want to stand up and salute the flag when looking at this one?
64. Charlotte Bobcats: NBA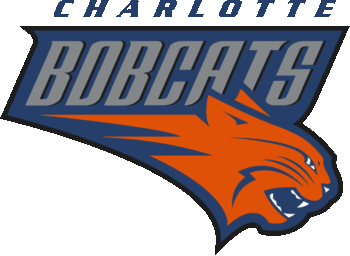 This is a sweet logo. This logo is awesome!
Now if only they can get Michael Jordan out the office and on the court.
63. Oregon State Beavers: NCAA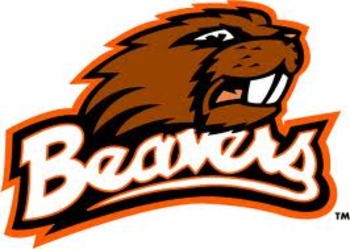 How can a team with a beaver as a mascot make this list, you ask?
Because that beaver is no pansy. Just take a look at the fierce eyes of that beaver, it could kick the crap out of a lot of people.
62. Washington Huskies: NCAA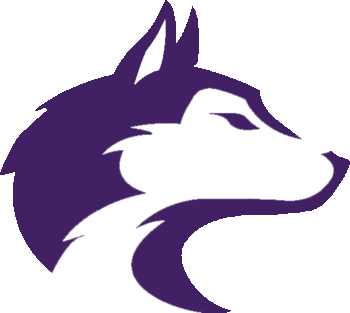 There is something to be said about how easy this logo looks and how simple of a design it is, yet it is one of the best in college sports today.
My hats off to the designers of this logo, without using much ink, they made a lasting logo to the University of Washington.
61. Detroit Lions: NFL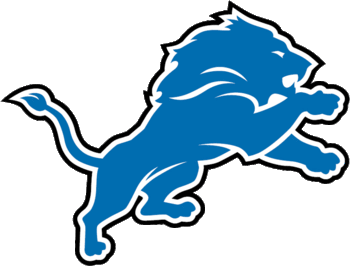 This is the newest version of the Lions logo and this is my favorite one so far.
It is more animated and detailed than the previous versions of the Lion.
The detail makes it look more modern and also gives it a more unique look to it. Now if only the Lions could win some games, too.
60. Miami Of Ohio Redhawks: NCAA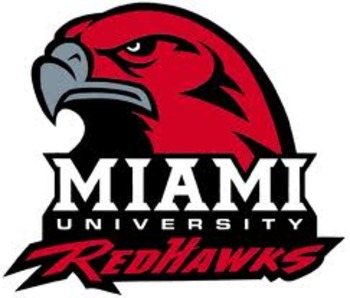 Not sure about how a team chooses their mascot, but Miami of Ohio choose the Red Hawks which turned out to be a great choice.
The subtle look of a bird standing over the school name makes it feel as if he is guarding the school with his gigantic beak. Or it is just a big bird.
59. UAB Blazers: NCAA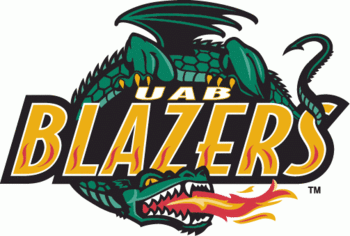 A dragon as a mascot? Is that even possible?
I don't care if it is cool or not, having a dragon breathing fire towards you deserves to be in any list, good or bad.
58. Purdue Boilermakers: NCAA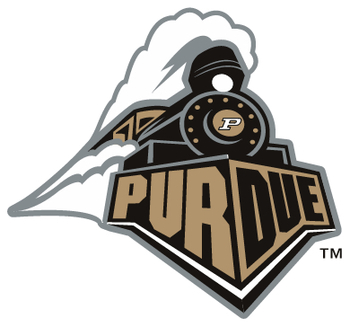 This is such a great logo. I like the train heading straight towards us going 100 miles an hour.
Every time I see this logo, I think about that Guns and Roses song, Night Train.
57. Tampa Bay Buccaneers: NFL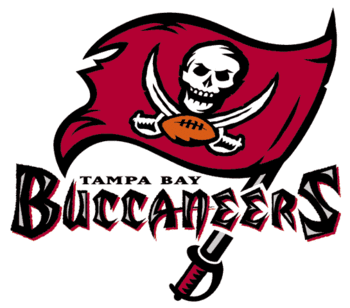 I think it is safe to say that everyone will agree that this is the better of the two Bucs logos of all time. I just don't see how the orange and white could be better than this.
56. Golden State Warriors: NBA 1997-2010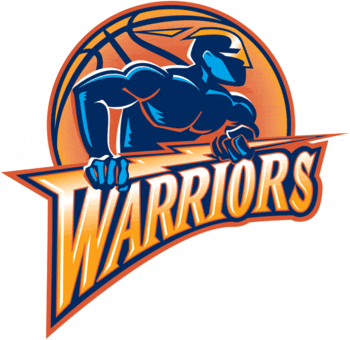 Until this season, the Warriors were using this logo for the past few years.
The use of the freakishly huge man holding a lightning bolt makes me wonder why they would want to change the look to something more basic. This logo was the best one the Warriors ever had.
55. Michigan Wolverines: NCAA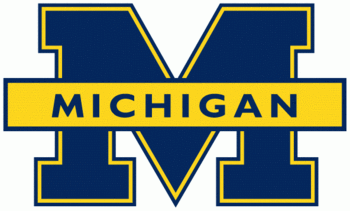 How does the use of one letter become such a cool logo?
I am not sure but it does. It seems as though the simpler they are, the better they are.
54. Missouri Tigers: NCAA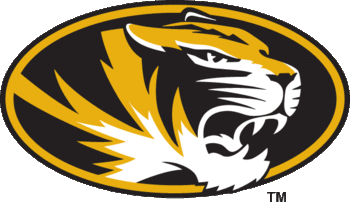 I will not be the last person to say this on a sports website but the Missouri Tigers logo is almost as awesome as the way they are playing football this season.
Can anyone say underdog?
53. Denver Nuggets: NBA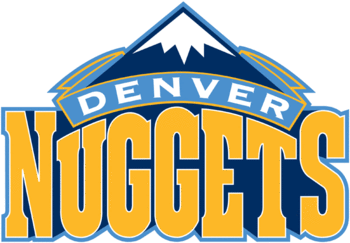 Rocky Mountain High, Colorado!
Oh sorry, I was just singing for a second. That John Denver song just popped into my head. I have no idea why I would have been thinking about the Rockies and John Denver.
52. Arizona State Sun Devils: NCAA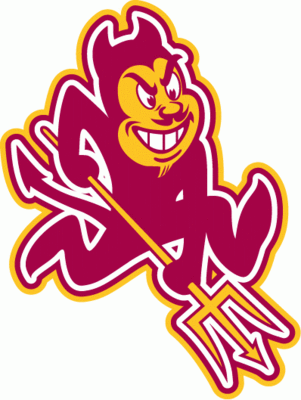 I am curious to know what exactly a Sun Devils is and after much research, I found out that it is a nickname given to the team back in the '40s.
I am going to go out on a limb and say that maybe they should just say it means that it is so hot in Arizona, the two hottest words ever were combined to form a name to define the level of hotness.
Yeah, that makes sense.
51. Buffalo Bulls: NCAA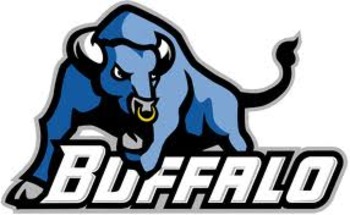 Right now you are probably wondering who this is or where they came from.
I can help, they usually rank at the bottom of the stat sheet for every sport, you're welcome. At least they look good doing it.
50. Minnesota Timberwolves: NBA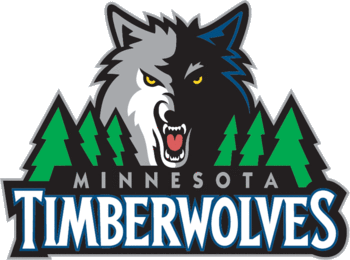 The Minnesota Timberwolves have transformed their logo into a scary one. The wolf is showing his teeth, standing at the end of a path between the trees that leads right to him.
No thanks, but I will go the other way.
49. Pittsburgh Steelers: NFL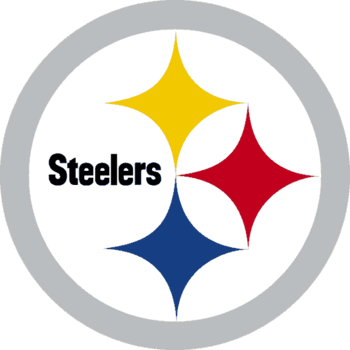 This thing is awesome. Not much else is needed for this explanation. Thanks.
48. Houston Texans: NFL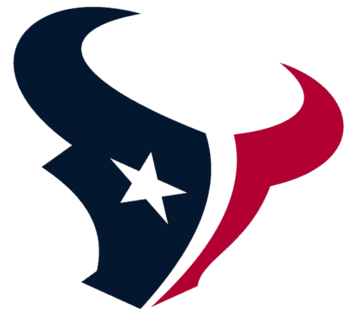 I remember when they were having a contest to see what the new Houston team would be called.
When they announced it would be called the Texans, I was amazed at the stupidity of it.
But when they showed the logo, I couldn't believe how good of a design this was for the city of Houston.
47. TCU Horned Frogs: NCAA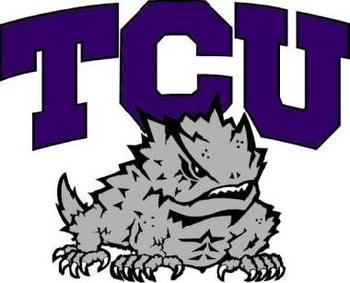 Using a frog as your mascot can not work. There is no way that any school will look good donning a frog. I just don't see it.
Now that I have seen TCU's version of a frog, I stand corrected.
46. Baltimore Ravens: NFL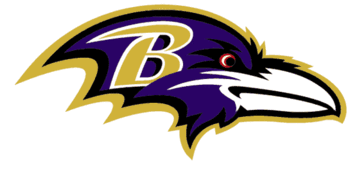 When I look at this logo, I begin to reminisce about high school English class and all the Edgar Allen Poe analysis I had to do.
The red eye is just a bonus to an already amazing looking logo.
45. Marshall Thundering Herd: NCAA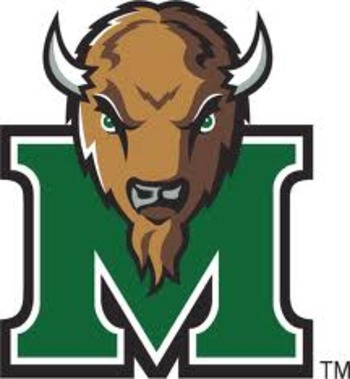 The name Thundering Herd is pretty cool to begin with but when they put a bison staring you down, that makes the logo even more bad ass.
We Are Marshall!
44. Minnesota Vikings: NFL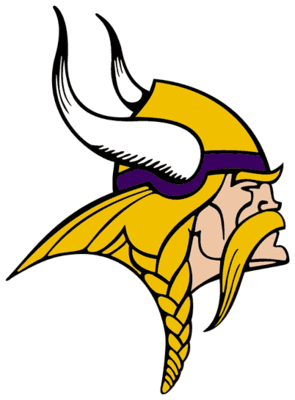 It is usually the logos that don't change that make the higher part of this list and the Vikings is one of those examples.
This logo has been the same since the Vikings have been around, and I am not talking about the football team, I mean the actual Vikings from back in the day.
43. Buffalo Bills: NFL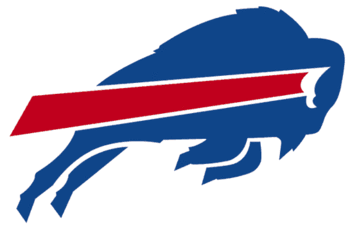 It is not the team that makes the logo, it is the logo that makes the team.
There is no way that is true cause if it was, the Bills might need to change their logo for next season.
42. Richmond Spiders: NCAA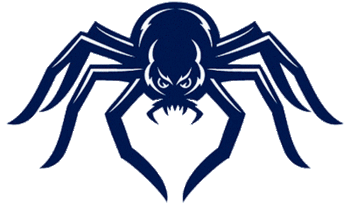 The Richmond Spiders are the only team I have ever seen with a spider in its logo.
I was curious to see how the use of the arachnid could work and they did a great job of doing just that with this logo. Can anyone say venom?
41. Florida State Seminoles: NCAA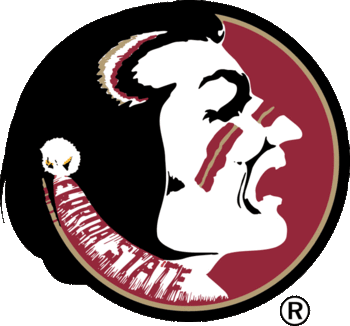 I have been a fan of sports since I was a baby and I love watching college sports more than anything else, but I have never noticed, until now, the Florida State hidden in the logo.
Side note: Using an Indian with war paint on his face is always a good idea for an intimidating logo.
40. Miami Heat: NBA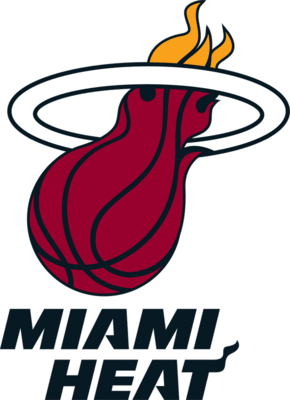 This logo is so hot, it is on fire.
This is the only logo that is showing off some skills as the ball is going through the net for a made basket.
39. San Diego Chargers: NFL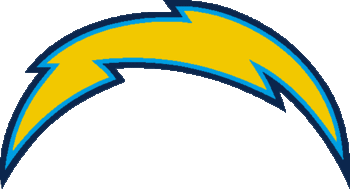 I said earlier that the simple ones are usually the best.
How about the Chargers using one simple lightning bolt as its logo?
38. Cleveland Indians: MLB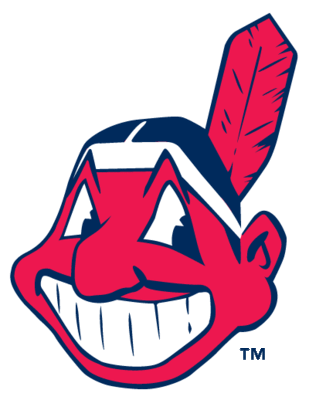 I can not decide which is cooler, the Indians or the Braves.
I guess, by ranking the Indians here, I already did.
37. Minnesota Wild: NHL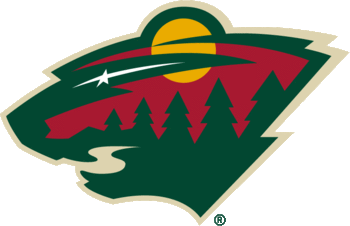 There is no reason to hate on this logo. It has two things going on at the same time, like an optical illusion.
If you look from far away, you can see the wild animal but when you look closer you can see a landscape shot of the environment.
Either way you look at it, this is an original logo and deserves to be on the cool list.
36. Utah State Aggies: NCAA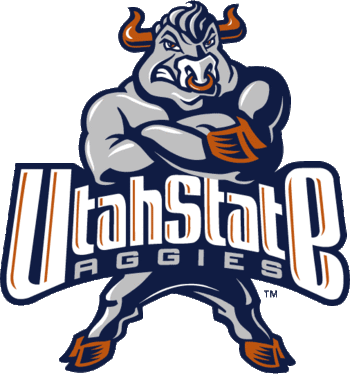 I have no idea what the bull is doing in this logo but it makes it better.
Without the bull, all you have is a team name and that can be boring, especially for a school that doesn't dominate when it comes to athletics.
35. Detroit Red Wings: NHL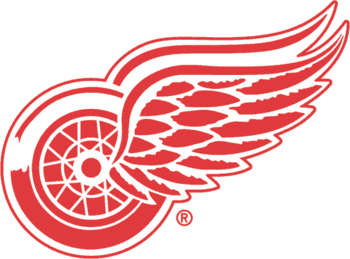 This is the point in the slideshow where you will begin to see a lot of popular logos that have been around for years and years.
Detroit has a lot of history behind it but it is mostly known for two things, Motown and motor cars. This logo represents the latter of the two and has for years.
34. Denver Broncos: NFL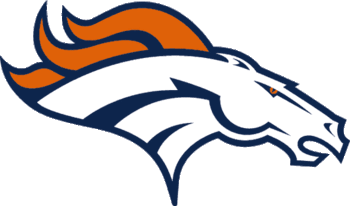 The old logo was a classic but there was something about it that failed to crack the list. I am not sure if it was the colors or the bronco blowing smoke, but something had to be done to fix it.
Then there was this logo. Now that is what I am talking about folks. This is a great version of what the Denver Broncos Bronco should look like. It is intimidating, fierce, and ready to attack. Now if only we could do something about those uniforms.
33. Rose Bowl: NCAA Football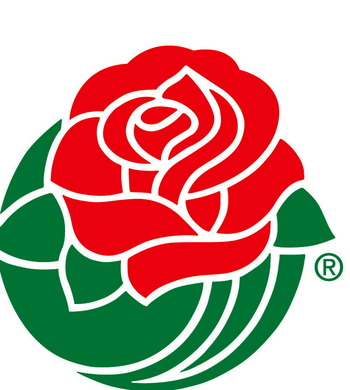 This is one of those logos that many people have asked to be changed but most people have said keep it like it is.
I say keep it like this and never change something that is working. If it ain't broke, don't fix it.
32. New Jersey Devils: NHL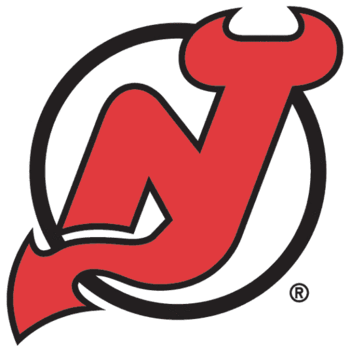 This is one of those logos that doesn't show the mascot but it teases to it.
What I mean is that you can tell the "N" in the logo has devil horns and a tail. It is just enough to let us know that the mascot is a devilish figure.
31. New England Patriots: NFL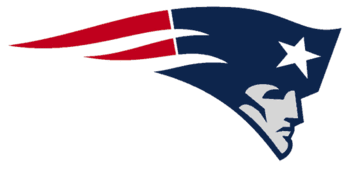 I was a big fan of the old logo the Patriots use to have but when this one was released I was ready to move on.
This is one of the better logos in NFL history. It accomplishes exactly what it set out for, an American Patriot.
I am not too big on history but one thing is for sure, I see George Washington when I look at this logo.
30. Kansas City Chiefs: NFL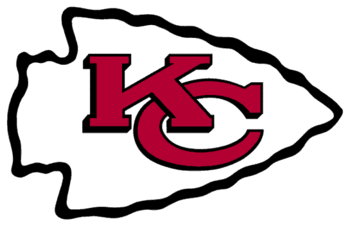 I always loved the Chiefs look and this is just one of those classic logos that does not need much changing.
The tomahawk with a K and a C in it, that doesn't get more simpler than that.
29. New Orleans Saints: NFL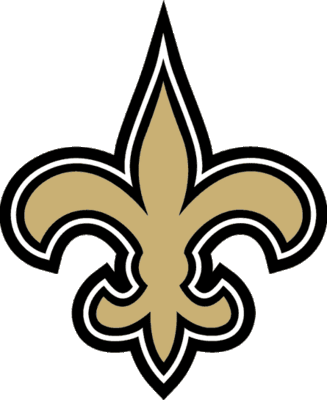 As a Saints fan, I didn't want to just throw the logo on this list without explaining why they deserve to be here.
The Fleur-de-Lis represents the city of New Orleans and not just the team. It has stayed the same since 1967 and will never change as long as the Saints are in New Orleans.
Plus, it is pretty cool to look at, too.
28. Los Angeles Lakers: NBA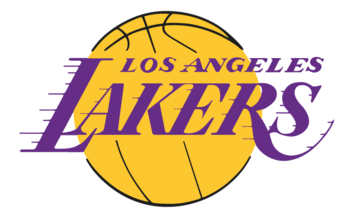 How many logos can claim that they have stayed the same over the course of a franchise?
There are not too many teams left, in professional sports, that have kept their original logo. The Lakers are one of the few. With a classic logo like this, why is there a need to change anything?
27. Penn State Nittany Lions: NCAA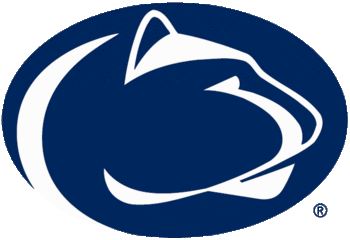 What can I say about this thing that has not already been said?
This logo is super cool and I love it. I have just one question, what is a Nittany Lion?
26. Duke Blue Devils: NCAA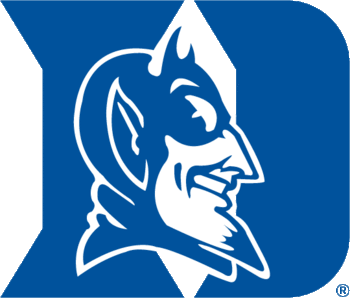 How can you not like this logo? Unless you are a fan of North Carolina, this logo is probably the coolest thing about college basketball.
When I see this thing, I begin to think about how bad my basketball team is compared to the Duke Blue Devils.
25. Florida Gators: NCAA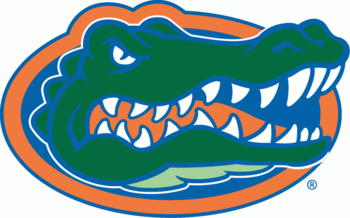 There are not too many colleges that have used the alligator as its logo.
It probably has something to do with how successful the Gators have been in all sports over the history of the school. With teeth like that, I do not know of many colleges that could possibly design a better looking gator.
24. Anaheim Ducks: NHL 1993-2006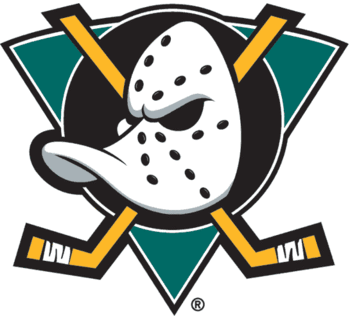 This logo might be straight out of the cartoons, but it was awesome.
How many times have you seen the Walt Disney Co. begin a NHL franchise based off of a movie?
23. LSU Tigers: NCAA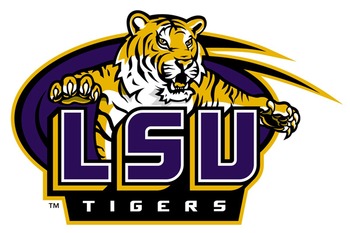 It has always been a safe bet to pick a Tiger as your mascot. The LSU Tigers took it to a whole new level with Mike the Tiger as the mascot.
I have seen many different versions of the LSU logo but this is one of their best yet. Is it just me or is that tiger jumping at me?
22. Green Bay Packers: NFL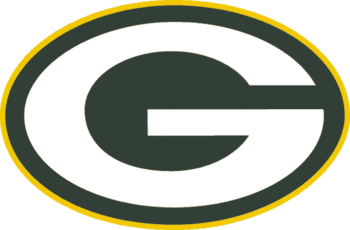 How can you look at this and not think of the history of the NFL?
This is more than a team logo, it is a representation of the NFL. It makes me think about Lambeau Field, Vince Lombardi, and the first Super Bowl.
It is more than just a letter, it is a history lesson in football.
21. Oregon Ducks: NCAA 1974-1993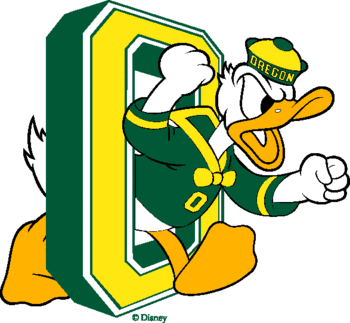 I love this logo because it was a part of the team prior to the 754 uniform and helmet changes they have gone through over the past few years.
Plus, using Disney characters as your mascot is pretty cool if you ask me. There are not too many people hating on Disney these days so I can surely say that is a safe bet.
20. Colorado Avalanche: NHL
This logo seems to be a perfect fit for the team it represents.
The A is a mountain and the swoosh looking thing is probably representing an avalanche, the team name.
Even though that is interesting information, they make the list because it is such a bad-ass logo. I think this is one of the coolest in the NHL.
19. Iowa Hawkeyes: NCAA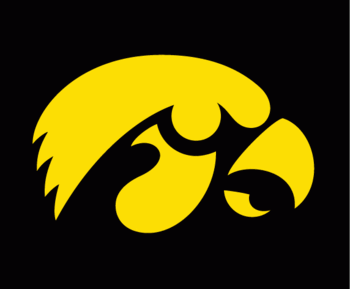 Who would have imagined a hawkeye could look so intimidating and scary?
18. Alabama Crimson Tide: NCAA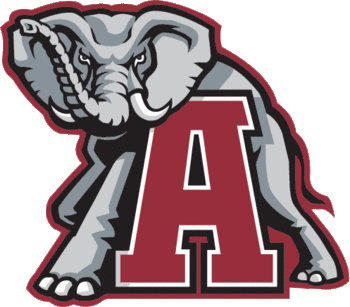 Can anyone please tell me where the elephant comes from? Why is there even an elephant in the mix here? I thought that Crimson Tide was referring to water, but I might be wrong.
If the elephant in this logo didn't look like he was going to eat me, it wouldn't be as good as it is.
17. Michigan State Spartans: NCAA
And when have Spartans not been considered bad ass?
Exactly.
16. New York Mets: MLB
There is good and then there is great. This logo is great with a cool appeal to it.
I love how the city of New York is shown in the background of the team name while all of it is inside a baseball.
That is just plain awesome. I think I can even see a hot dog vendor on the street corner.
15. Philadelphia Eagles: NFL
I said this earlier but using an eagle for a mascot already gets you bonus points to me. I think it has to do with the Bald Eagle being a representation of this country.
The Eagles took their old logo which showed an eagle gripping a football in mid flight and changed it to something with more detail and character.
I know birds cannot talk, but if they could this one would probably be asking me to move out of the way.
14. Atlanta Braves: MLB

Is it the tomahawk? Or is it the Braves name?
Whatever it is, it works. I cannot explain what makes this such a great logo, I just look at it and I am a fan.
That being said, I am not a Braves fan. In fact, I am an Astros fan, so when I like a logo of a conference rival that has beaten up on my team for years, it is a big deal.
13. Philadelphia Flyers: NHL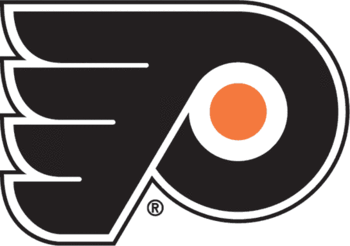 Bill Putnam, part of the Philadelphia group, came up with the idea to have a contest to find the name of the team.
Once the name Flyers came up, Bill knew it was a winner cause it represented the speed of the game.
I just like how cool this one looks. I always feel like the P is skating super fast down the track. Which is strange because seeing any letter of the alphabet skating is not normal.
12. Oakland Raiders: NFL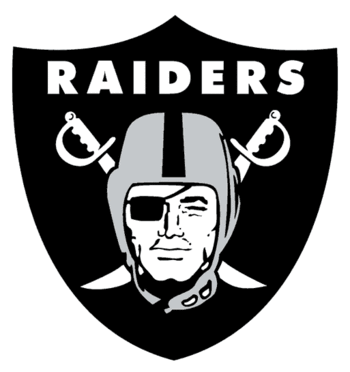 If you are not from Oakland, chances are you hate the Raiders.
That being said, this is one of the scariest logos on top of being one of the best logos of all time. There is just something about the Raiders that scares people.
11. Notre Dame Fighting Irish: NCAA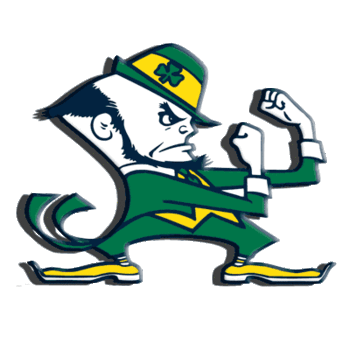 The Fighting Irish have always known one thing about themselves: people will either love them or hate them.
Whether you are a hater or a lover, this logo has to stand out as one of the coolest in sports today.
I understand if you hate them but you have to love this little Irish guy.
He is ready for a fight. Look at him, he has his dukes up, ready to go.
10. Dallas Cowboys: NFL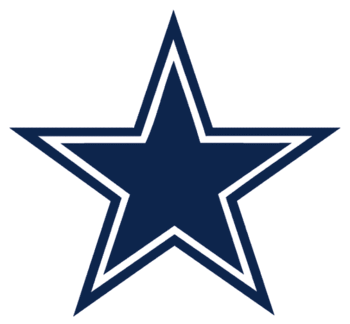 A star. That is all the Cowboys needed to create one of the greatest logos in sports history.
Since 1964, this logo has spread like the plague into the homes of Americans from Miami to Portland and is a big part of why the Cowboys are were once known as America's Team.
9. Boston Red Sox: MLB
I could have sworn the Red Sox would have been higher on this list but when I began to rank the overall team logos from all sports, this one slipped a few spots.
Either way, it is still in the top nine of a field of 100 and should be proud.
The only thing that might make some of those Red Sox fans unhappy is that other American League team that is higher on this list. I forget the name of that team but it rhymes with spanky's.
8. Chicago Bears: NFL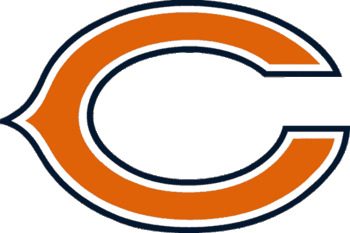 Da Bears! Daaaaaa Bears!
Some version of this logo has been used by many different football teams at all levels of play from pee wee football to the NCAA.
In that case, it is no surprise that it has made it onto this list.
7. Philadelphia Phillies: MLB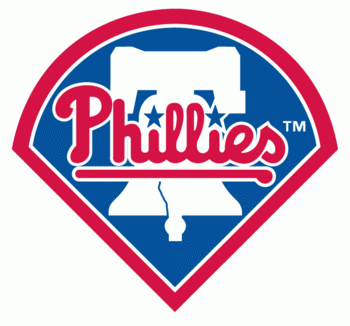 I absolutely love this logo. There is nothing about it that needs to change.
The Phillies should vote to keep this as their permanent look. Since 1900, the Phillies have changed their logo 26 times and this is easily the best one yet.
Since we are taking votes, why don't we vote on the Phillies not being able to sign the best pitchers in baseball every year. But that is neither here nor there.
6. Ohio State Buckeyes: NCAA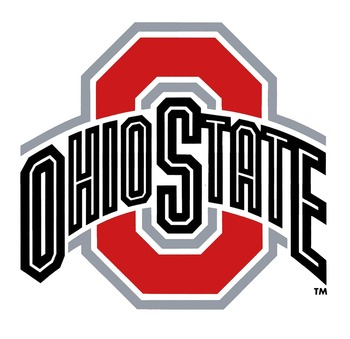 This logo was so close to not making this list but then a friend of mine, a Buckeye, reminded me how incredibly awesome this thing was so I took a look, I knew what it looked like, I just needed to compare it to the others.
I have to admit that this is one of the better ones in college and deserves one of the top spots in my list even though I am an LSU fan. I will put aside my bias and judge fairly.
5. Boston Celtics: NBA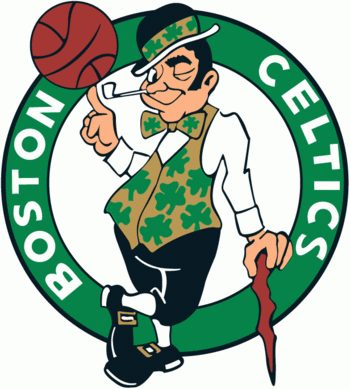 Does the most hated franchises in sports also have the best logos in sports?
It is beginning to look more and more like the truth with the Celtics logo sitting pretty at No. 5.
4. Texas Longhorns: NCAA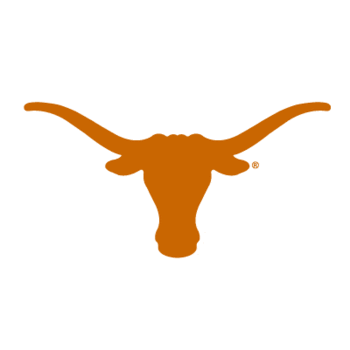 As I have said almost 100 times before, the simple logos are usually the best.
This Longhorn silhouette is just another example of how simple a icon can be.
3. New York Yankees: MLB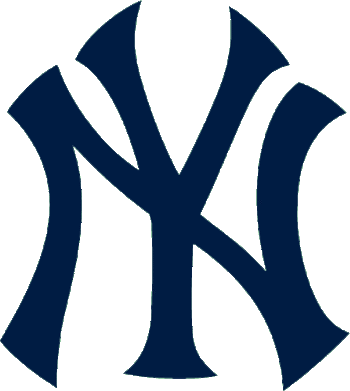 This is one of the most recognizable logos of all time. This Yankees logo was the original logo of the Yankees and lasted from 1913 - 1935.
Many people probably thought this was there current logo but it is not. They have not used this logo, as their official logo, since the 30's.
They might be one of the most hated franchises of all time but I can not take away the legendary Yankees logo from the list because of that.
2. Miami Hurricanes: NCAA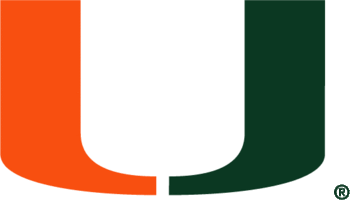 This is the greatest college football logo of all time. Nuff said.
1. Chicago Bulls: NBA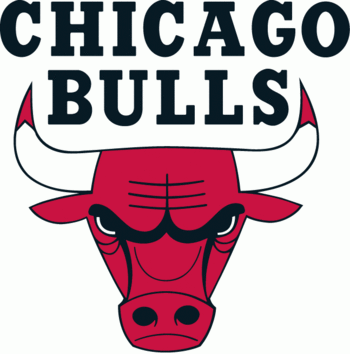 I just cannot imagine any other logo in this top spot.
This is the coolest logo in the NBA and in all of sports.
Keep Reading