WWE Bragging Rights Preview: 8 Reasons Dolph Ziggler Will Top Daniel Bryan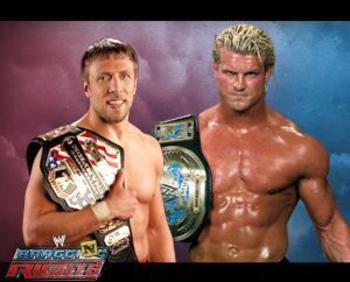 At the Bragging Rights pay-per-view this Sunday, it will be Champion vs. Champion.
Daniel Bryan, the U.S. Champion, will face Dolph Ziggler, the Intercontinental Champion.
Bryan will represent the Raw brand and Ziggler will defend the Smackdown colors.
Both men will come with their best game and their match is a potential classic.
But only one will be declared winner—and it will be Dolph Ziggler.
The following slideshow will explain why Ziggler will emerge victorious.
1. Ziggler Is on a Roll Lately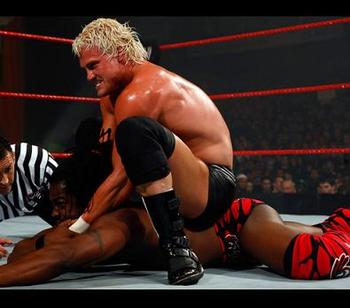 Dolph Ziggler gained huge momentum lately. Since his return after being suspended for violating the WWE wellness policy, he has defeated everyone in his path, including The Great Khali.
He earned a spot for the ladder match at the Money In The Bank, and he won the Intercontinental Championship against Kofi Kingston on the August 6 episode of Smackdown!
He became virtually unstoppable since then. He didn't always win clean, but a win is a win. He also successfully defended his Title twice against Kingston in the last two pay-per-view events.
2. The Raw Team Will Win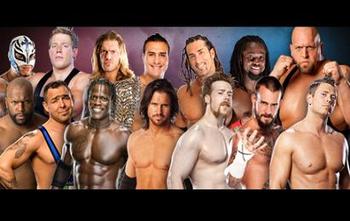 With the Raw team probably winning in the main event at Bragging Rights, the Smackdown! Champion will give a win to his brand.
The creative team will certainly not make Raw win both matches. They are set to win the main event, but they will give the consolation prize to the blue brand by letting Ziggler pick up the victory over Daniel Bryan.
3. Vickie Guerrero and Kaitlyn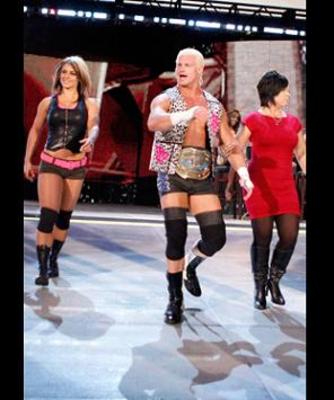 The two ladies in Ziggler's life will play a role this Sunday by helping their man.
If such an angle, with two women, could distract anyone, Ziggler quickly learned how to take advantage of the situation.
Vickie Guerrero did well so far to help him, and it won't be different this time.
Kaitlyn is also a good asset for Ziggler. She can distract any man and Bryan won't be able to focus on the match if she plays her eye-candy role correctly.
4. The Miz and Alex Riley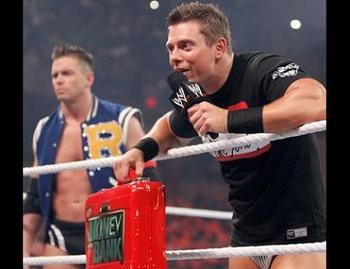 The Miz and Alex Riley will certainly target Daniel Bryan again and try to get some revenge.
They are still bitter since Bryan won the U.S. Title, so he will have to watch his back. Ziggler won't hesitate to capitalize.
5. Ziggler's Sneaky Side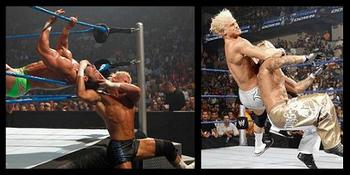 Outside interference or not, Ziggler is known to be a sneaky wrestler. He can hit with his Zig-Zag out of nowhere at any moment.
He will take advantage of any opening given by his opponent. His sleeper hold is also a formidable weapon in his arsenal.
Daniel Bryan is a great technical grappler, but Ziggler can also hold his own in mat-wrestling style and pull a submission hold at any moment.
6. Ziggler Is Due for a Big Pay-Per-View Win and a Legit Push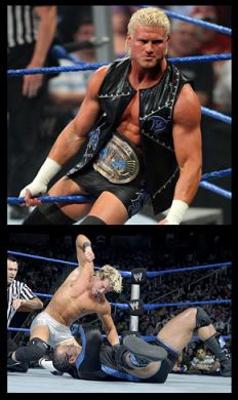 Daniel Bryan already got his early push when he won the U.S. Championship at Night Of Champions, so he would gain nothing from a win at Bragging Rights. The WWE might not want to push him too much, either.
Ziggler has paid his dues to the WWE, and he seems ready to move on the card. He is a complete wrestler, with great in-ring abilities and outstanding mic skills. He would benefit more from a win than Bryan at this point.
7. The Usual WWE Showdown Tendencies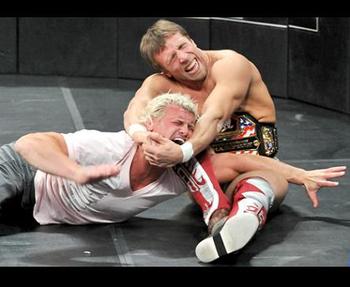 There are two usual WWE showdown tendencies in favor of Ziggler.
The first is the heel tending to win the first round of a feud. Their rivalry might not resume after Bragging Rights, but still it will be the first round.
The other tendency is the one who got the upper hand at the last TV show before a pay-per-view usually loses the upcoming match. So, as the victim of the LeBell Lock on Raw this week, Ziggler is the favorite to win this Sunday.
8. The Intercontinental Championship Is More Important Than the U.S. Title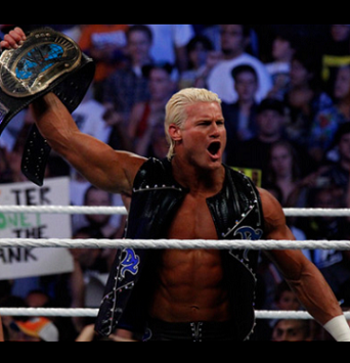 Since the Intercontinental Title is a WWE "original," they will want to give the win to the current champion.
They will certainly not push a WCW product over a WWE "original." The Intercontinental Title is in need of getting its prestige back, and there's no better way than Ziggler winning this Sunday.
Conclusion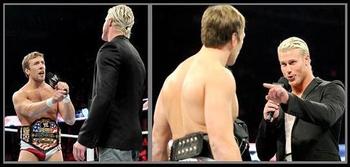 In conclusion, what are your thoughts about this match?
Who will win? Can it end in a draw or a no-contest?
Do you have high expectations for this bout?
The comment section is wide open for your opinion...
Keep Reading