Dominique Piek Pics: Meet C.J. Wilson's Hottie Model Girlfriend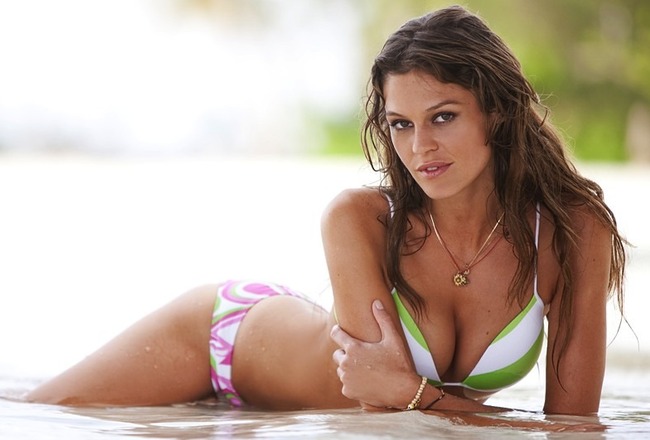 Dominique Piek and C.J. Wilson are an item.
What that means to you, loyal denizens of the Bleacher Report, is a whole lot of slides of Ms. Piek. How else are you supposed to get acquainted with a lady without staring at sexy pictures of her for a few minutes?
So, here is your introduction to Texas Rangers starting pitcher C.J. Wilson's girlfriend.
She Is a Model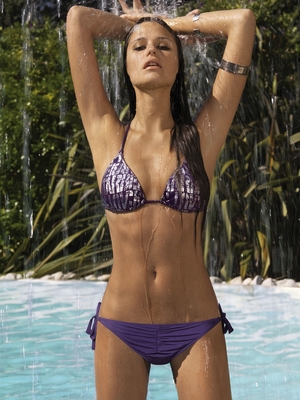 Dominique Piek is a Sports Illustrated model.
You can see why right away. She exudes sex appeal from the first glance.
She Is South African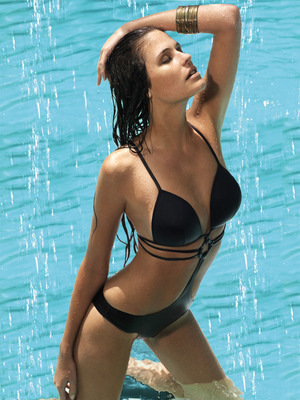 She is from Somerset, South Africa.
Which is amazing to me because the most interesting place I have visited was Oklahoma City. Those people don't shut up about their football team.
She Started Young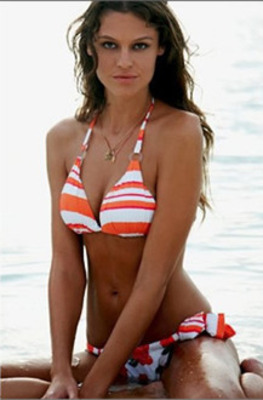 She went to London and became an international model at the young age of 14.
At that time, I was setting a 72-game win streak on NBA Jam. So, I guess we have a lot in common.
Her Parents Are Educated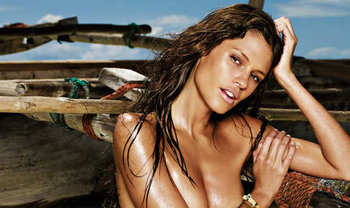 She is the proud daughter of a father dentist and a mother English teacher.
What that means to you is another reason to post an amazing picture of their daughter.
She Has Twins
Well, she has twin sisters, that is. Three years younger, they are Ruan and Amee.
Sadly, I could not find pictures of her siblings.
But I did find this lucrative picture of Dominique fixing her hair.
She Is Widely Viewed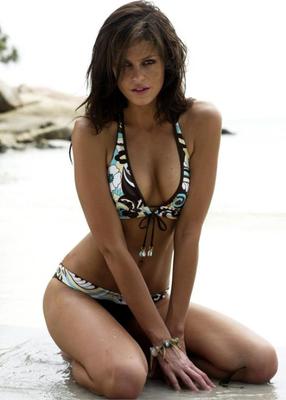 Her perfect figure has graced the pages of Sports Illustrated, Cosmopolitan, Shape and Biba.
You Can Follow Her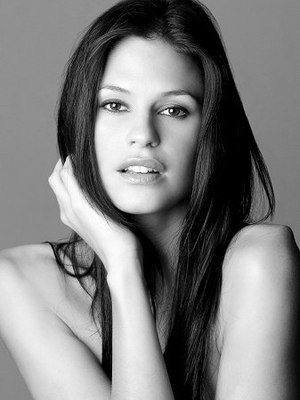 She is a full-fledged user of twitter. You can follow her @dominiquepiek.
Here are some tidbits I have gleaned from her account:
She Is a Rangers Fan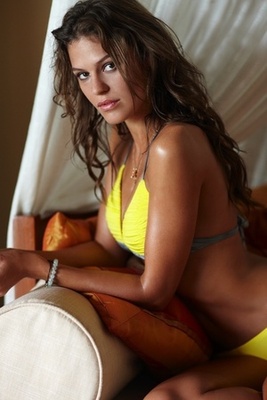 Though that might be obvious from the fact that she is dating C.J. Wilson, I appreciate the vocal support.
She tweeted recently, "Just landed...Had this crazy dream on the flight over to LA that the Rangers whipped the Yankees again..."
She Is Funny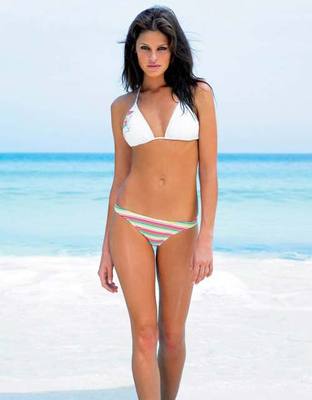 Well, I can at the very least say she has a sense of humor.
Her tweets are cute and entertaining. On October 17, she tweeted, "Kenny Powers is a legend." Making a reference to Eastbound and Down is always a plus to me.
In fact, the next few slides include some of my favorite twitter insights from the gorgeous Dominique Piek.
On McDonalds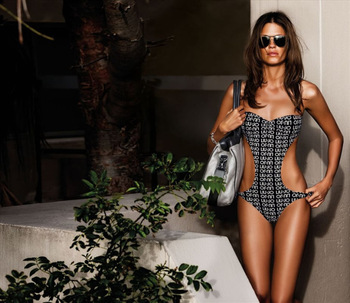 "If there are 500 000 McDonald s branches in the world, about 200 000 of them are in Connecticut."
On Sparrows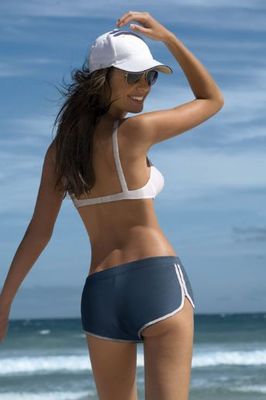 "Waking up at the crack of the sparrow's fart is kinda cool when you're working with some of the funniest people in the business."
On TSA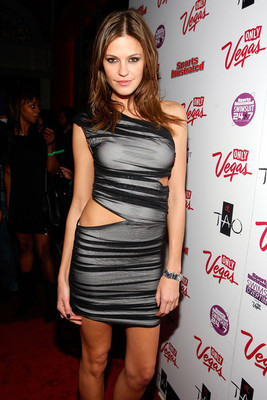 "Standing in line at an airport is like being punched in the face over and over and over again."
On Food
"Just totally legit ate lobster bisque at a gas station. Polished banana bread pudding after and washed it down with a Coke."
This is the tweet that sold me on her being the most perfect woman in the world.
On Regret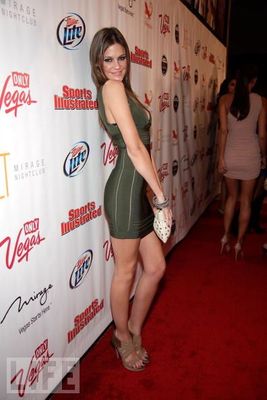 "Everything is bigger here in Texas—just never say that in front of an overweight person. major no no. I swear that's not what I meant!"
On the Human Spirit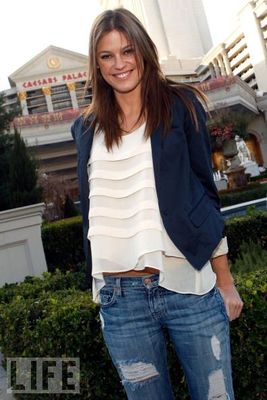 "Spirituality is so important. Take care of your soul...Do something today to enrich your spirit, breathe deeply & feel the sun on your face."
On Family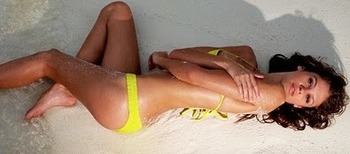 "There is nothing like kicking it with your family after not seeing them for months...I'm so grateful for what I have."
For someone who travels as much as she does, it is remarkable when they humbly remember their roots.
On Jersey Shore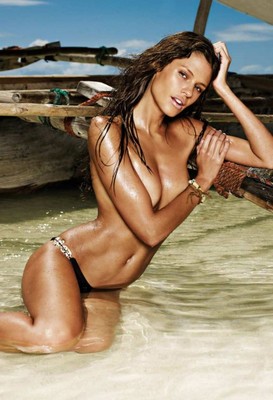 "gold chains, spray tan, hair gel and an excessive amount of cheap cologne does not make you attractive, it makes you look like a douchebag."
Well said, Ms. Piek.
On Life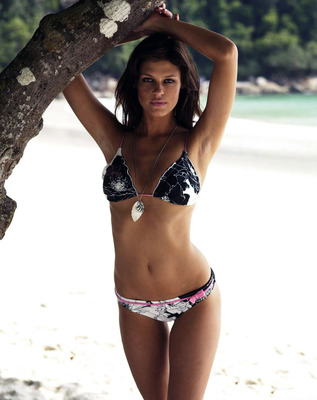 "Sometimes things naturally happen for things to move forward. Change is all we are. Sometimes we must not resist. Life knows best."
On Her Laugh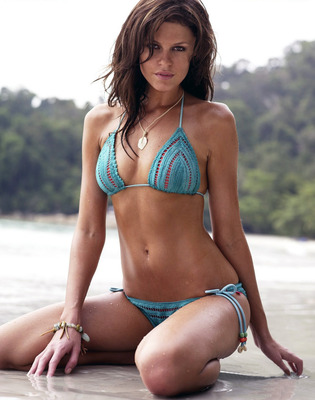 "I dont have a recognizable voice, but my laugh is known to turn some heads."
On Workout Music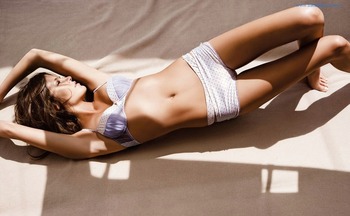 "Nothing like hardcore gangster rap music to get the blood flowing and the muscles growing."
Conclusion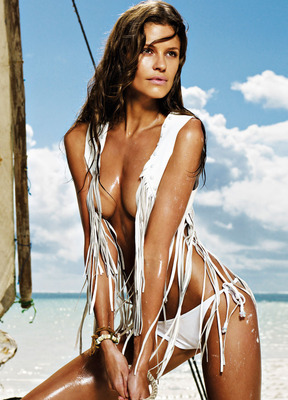 I started this slideshow because I was completely taken with the beauty of Dominique Piek. As I delved into her bio and read her own words from twitter, I became that much more enamored.
Dominique Piek is a supermodel who does not take life too seriously. It is a lesson we should all learn at some point.
She is a lady who enjoys life's little misadventures and treats. I like that. I like that a lot.
Keep Reading