The 100 Hottest Women in Sports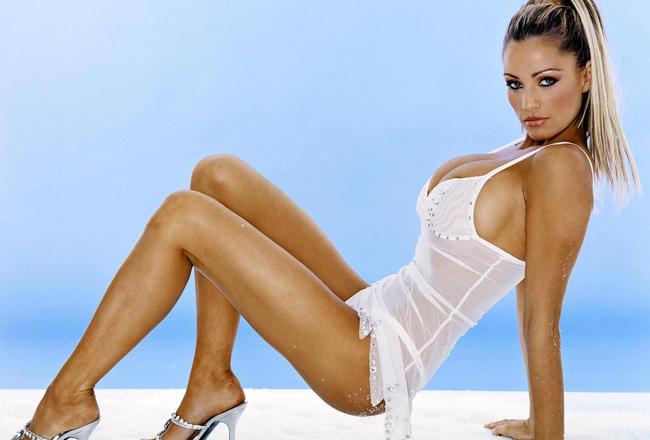 What is a better way to spend your day the browsing through 100 of the sexiest women in sports? Seriously, is there a better way to spend an evening by your computer than looking at these beautiful women, one by one? I didn't think so.
I have looked through all the articles here on Bleacher Report and found the 100 hottest women to ever grace us with their presence. This list has one rule and one rule only, find the sexiest women that have found their way into the world of sports.
Everyone was included in the running for Bleacher Report's 100 sexiest women in sports. I have former WAGs, current WAGs, poker players, sideline reporters, MMA babes, fans, athletes, WWE Divas and even some mistresses along the way.
This list is one of my favorite to compile and having to rank the top 20 was possibly one of the hardest things I have ever had to do.
So sit back, relax, and enjoy the 100 sexiest women in sports.
100. Gretchen Bleiler: Snowboarding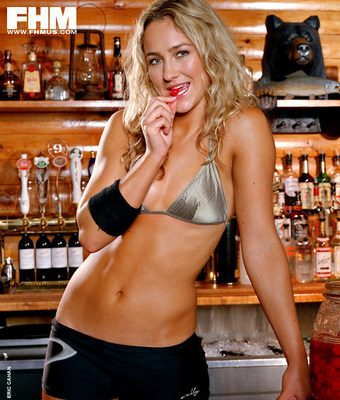 She might be known as one of the best female snowboarders ever, but on Bleacher Report, she is more known for that incredible body she takes with her everywhere she goes.
99. Cameron Diaz: WAG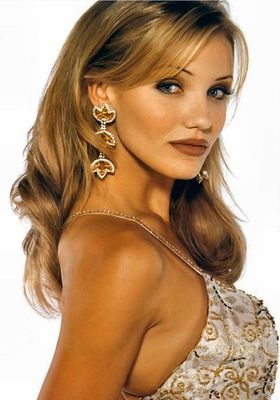 She had the A-Rod, and that is all she needed to obtain a spot on the list.
Looking at this photo, I wish more celebrities as hot as Cameron Diaz dated pro athletes.
98. Jaime Hanna: WAG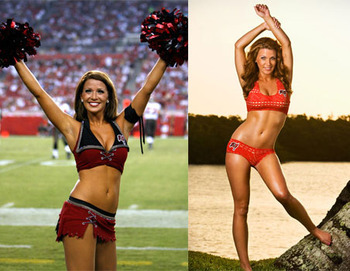 In my list of reasons to play baseball, the women are the main one.
Jaime Hanna once dated Evan Longoria and she still might be. It is hard to find any hard facts that pin the two lovebirds together after their fling in 2008, but after looking at her pictures, I promise you he is still holding onto that number.
97. Jennie Finch: Softball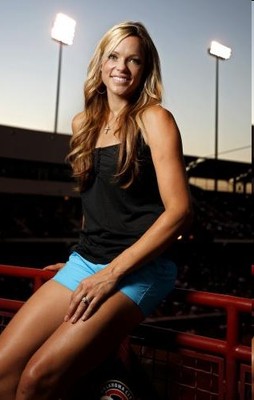 What does the prettiest woman, as of press time, to ever play softball do once her career is over?
How about marry a pro baseball player and have a kid whose nickname should be "The Future"?
96. Lokelani McMichael: Triathlete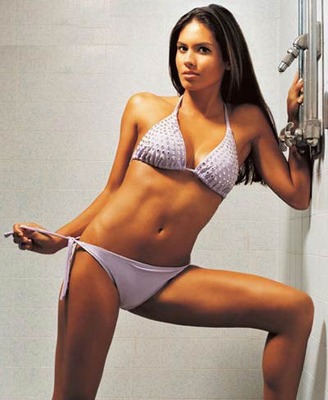 She is a gorgeous Hawaiian triathlete.
A few things I like about her: she is gorgeous, Hawaiian, and a triathlete. I frankly don't need anymore help on this one, I think I got it guys.
95. Meagan Good: WAG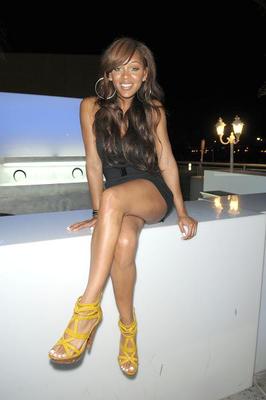 Another celebrity that found her way into the WAG world, Meagan Good is a fine female that just so happens to be dating Thomas Jones currently.
94. Missy Gibson: Surfing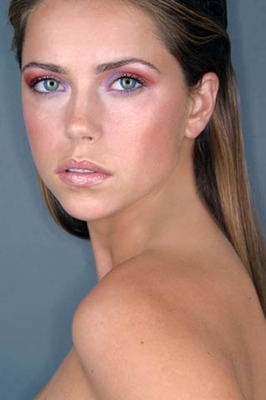 Oh Missy Gibson, you are a diamond in the rough. You play a sport that most people don't get to watch and you do it while in a bathing suit.
If any of you have not seen the movie Blue Crush, go watch it and replace any of the chicks with Missy.
93. Sophie Sandolo: Golf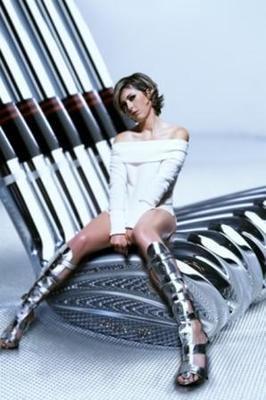 I did the research, so you should not be alarmed, Sophie is not that small. Those are just giant clubs that she is sitting on.
So please, don't worry—she is life-size and not pocket-size.
92. Nikki Garrett: Golf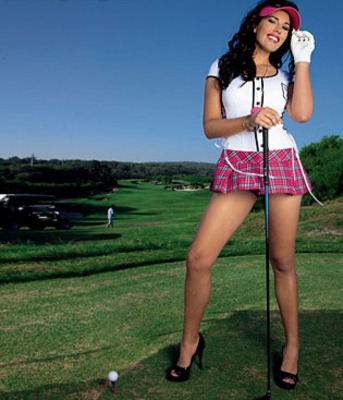 I am not going to be the person to ask, but how does she play golf in a skirt so short?
Screw Tiger Woods, put her on the Masters wearing that and watch how many people tune in to see her putt.
91. Rachel Uchitel: Mistress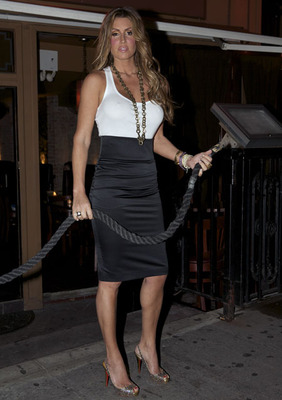 Speaking of Tiger Woods, how about we remember what everyone was talking about around this time last year.
Tiger, Tiger, Tiger. You forgot one important rule about cheating on your wife: Women talk!
90. Michelle Beadle: Reporter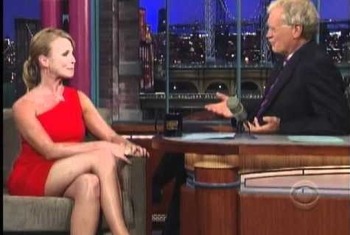 I apologize for the terrible resolution of this freeze -frame but it had to be used.
Michelle Beadle does not have many pictures rolling around that show off her incredible body or her ridiculous legs. But then I found this photo and wanted to show the world, or those of you who do not know already, how sexy she really is.
How hard is it to have an interview with someone when they're so damn hot? Dave is one lucky man.
89. Almudena Cid Tostado: Gymnast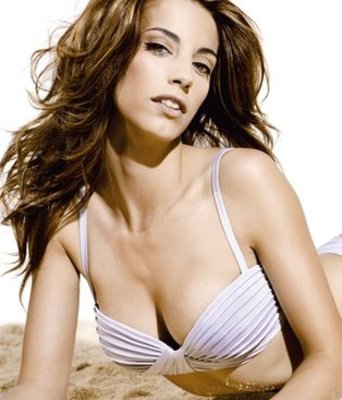 Women who can maneuver like Almudena can deserve a place in the Hall of Fame. I don't even care which Hall of Fame she gets into, as long as someone puts her in.
Have you seen the pictures? This chick can bend in ways that makes rubber say "ouch."
88. Misty May Treanor: Beach Volleyball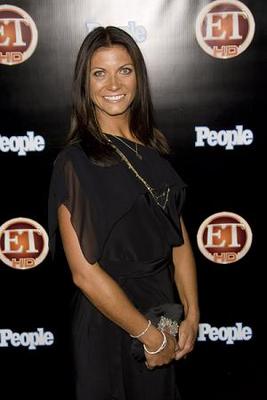 I thought that the Lingerie Football League was the greatest invention ever, but I forgot about women's beach volleyball. That is the greatest sport since mankind learned to walk.
Women in bikinis running around the beach playing volleyball? Yes please!
87. Bridget Moynahan: WAG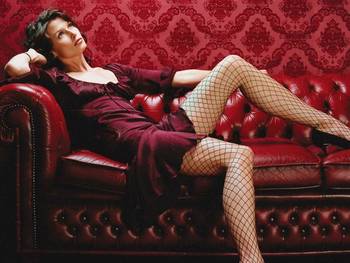 Do you think Tom Brady has ever been told no? If so, he probably can count the times on one hand.
This man has one of the greatest lives in the history of mankind. Think about it! He has dated the always sexy Bridget Moynahan, even knocked her up, and is now married to Gisele. He has a kid with her also.
Did I also mention he has been to four Super Bowls, winning three of them?
86. Heather Mitts: Soccer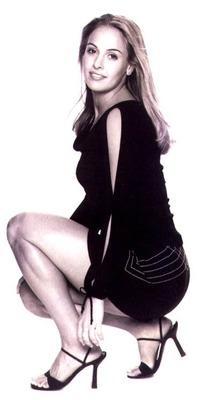 Heather Mitts is smoking hot. There is not one negative thing I can say about this hottie except that she is married to A.J. Feely.
So there goes any chances I had with her, shoot.
85. Rachelle Leah: UFC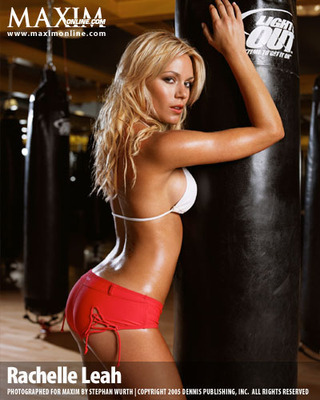 How lucky is that punching bag?
That thing gets kicked and punched around all day every day, but I would gladly be that punching bag if I can have Rachelle Leah rub against me one time.
84. Heidi Watney: Reporter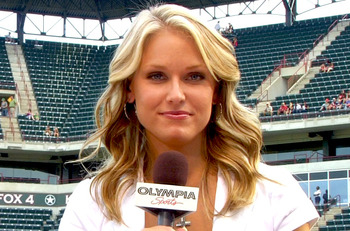 It doesn't matter how many professional athletes she dates, the woman is hot. She is the Erin Andrews of baseball, except she actually dates the players.
I have said this before but, dammit, I need to play pro baseball.
83. Edita Hortova: WAG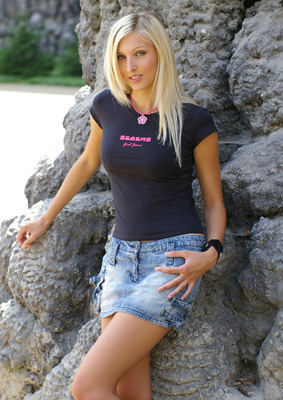 Edita Hortova is a Czech model who used to date Milan Baros.
I love the part of that sentence that says "used to." That makes her single and available to any guy who can speak her language. With her being single, her value goes up even higher to all sports fans.
82. Rachel Hunter: WAG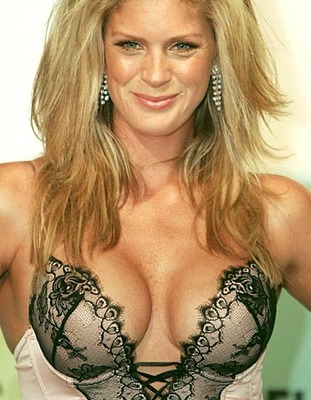 Rachel Hunter is more than just a WAG. She is a MILF too. You have to love those celebrity MILFs because they stay good-looking as they get older. Her accent doesn't hurt either.
Rachel has found a way to look as hot as she did 20 years ago.
81. Krystal Gray: Lingerie Football League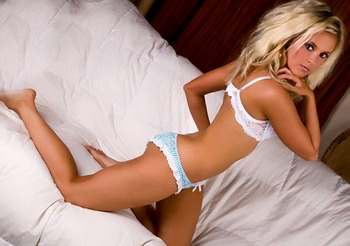 Another thank you letter needs to be written to the Lingerie Football League, for this blonde bombshell.
Krystal Gray is one of a few hotties that made this list from the LFL. Thank you to whoever invented that league. You are a genius.
80. Jennifer Barretta: Billiards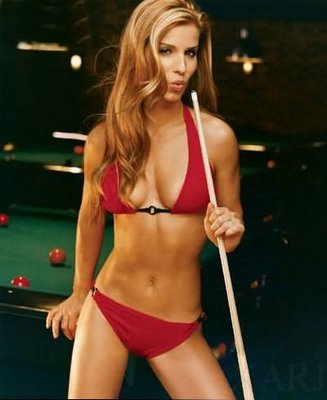 When did chicks playing pool become such a sexy thing?
Jennifer Barretta represents all the babes that play the sport that most people claim is not a sport. I beg to differ, especially because not having Jennifer on this list would be just plain wrong.
79. Laura Cavender: Lingerie Football League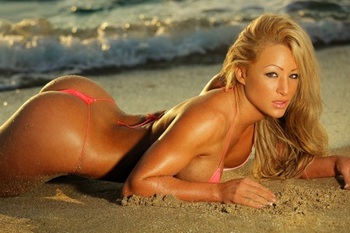 How many times do I get to thank the originator of the LFL?
There are too many babes in this league to cover them all, but Laura Cavender is a good overall example.
78. Sara Carbonero: WAG/Reporter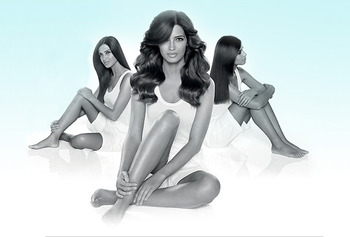 She is the only official WAG/reporter on the list. She doesn't speak much English, but that is not such a big deal with a body like that.
In fact, when you look like that, speaking is at the bottom of the list of things to do.
77. Melany Lorenzo: Lingerie Football League
There is so much talent in the Lingerie Football League that I have to include Melany's picture just in case you needed proof.
Side note: When I say talent, I think you know what I mean.
76. Sasha Cohen: Figure Skater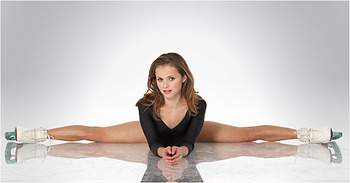 Does this move count for bonus points in the Olympics? It should.
If Sasha Cohen could manage to include this move in her routine, I would give her a gold medal instantly.
75. Candace Houlihan: Mistress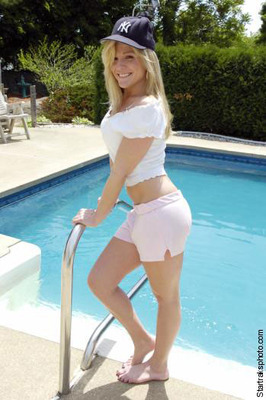 If you don't know who this is, that is OK. If you do know who this is, then you probably won't admit it to anyone, anyway.
That is Candice Houlihan, the stripper from Boston that A-Rod picked up after a game and well, you know the rest of the story. I guess if you are going to cheat, you better do it big.
74. Vanessa Rousso: Poker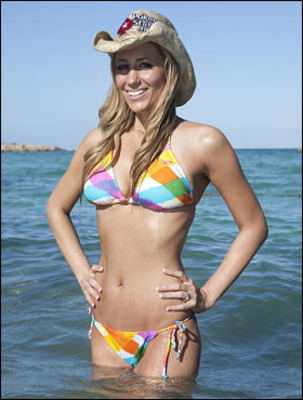 I see the argument already,; I have seen it before. A lot of people say that poker is not a sport, but it is.
"A sport is an organized, competitive, entertaining and skillful physical activity requiring commitment, strategy, and fair play, in which a winner can be defined by objective means. It is governed by a set of rules or customs. In sports the key factors are the physical capabilities and skills of the competitor when determining the outcome (winning or losing)."—Wikipedia
That being said, Vanessa Rousso is hot.
73. Bianca Kajlich: WAG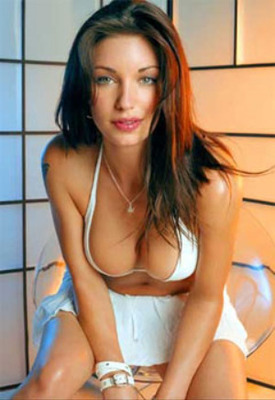 Even though Bianca has an on/off relationship with America's 2010 World Cup hero, Landon Donovan, she still is considered a WAG in my book.
By the looks of those twins, she will ALWAYS be considered a WAG for my lists too.
72. Natalie Gulbis: Golf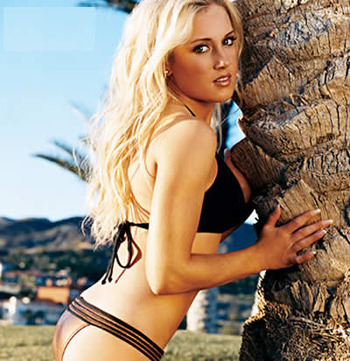 Someone asked me the other day if I ranked these women based off of looks or talent. I asked them to elaborate on the word "talent" and they said, "wins and losses."
If I used that system for my rankings then a lot of these women, Natalie included, would not be on it. So, for now, I will turn my head and look the other way when it comes to how truly talented they are in their respected sport.
71. Kelly Kelly: WWE Diva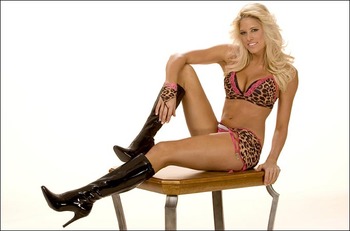 A babe so smoking hot they named her twice.
I would love to know how it feels to date someone that could possibly use the Stone Cold Stunner on me if I get out of line.
70. Jillian Barberie: Reporter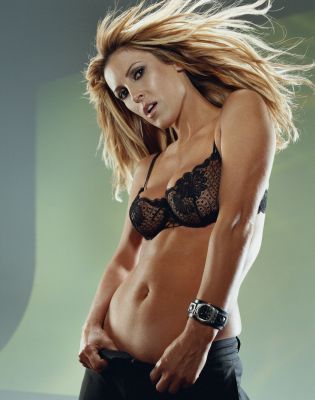 If I had to make a list of the hottest MILFs in sports, Jillian Barberie would easily make my top 10. She has an incredible body to go with a great set of twins.
She is the only reason I use to wake up so early on Sunday mornings to see her quick little weather updates on Fox. Like anyone cares what the weather is like in New Orleans—they play in a dome.
69. Erin Bates: Reporter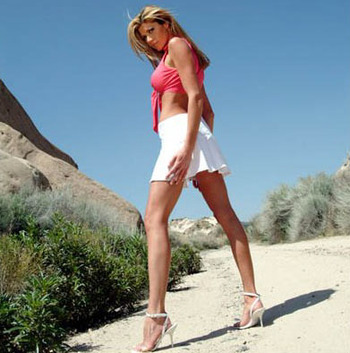 With a body like Erin's, the last place she should be working is around a bunch of young men with lots of money to spend.
And yes, I am talking about all those NASCAR drivers. Those are teenagers with lots of money to spend. Those guys make so much money, they need to find things to do with it, like taking beautiful women out for the night.
68. Alex Curran: WAG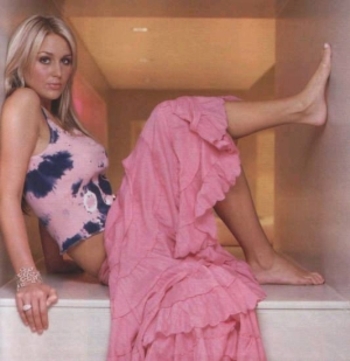 She might look innocent to you, but be careful around Alex. She has the ability to knock you out, especially if you talk smack about her.
Don't believe me? Just ask the chick from the Shangri-La restaurant in Liverpool that Alex allegedly beat up with a glass bottle.
67. Brandyce Lee: Lingerie Football League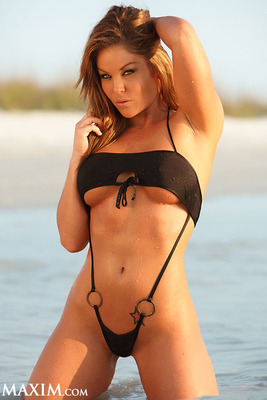 I am still not understanding why the LFL has not exploded. How has the rest of the nation not gotten on board with this stuff? It is great television people!
Where else can you watch beautiful women, such as Brandyce Lee, strap on football gear and go knock the crap out of other gorgeous women?
66. Jennifer Leigh: Poker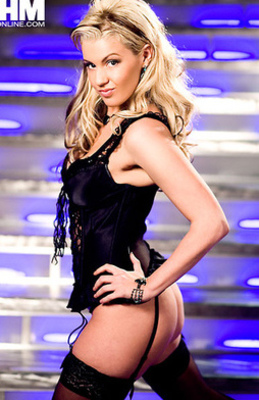 I play poker. I play it at home and with my buddies all the time.
However, playing in the casino is another story. Put Jennifer Leigh across the table from me and I might as well walk away, because staring at those beautiful eyes all night will get me to do whatever she wants me to.
65. Anna Benson: WAG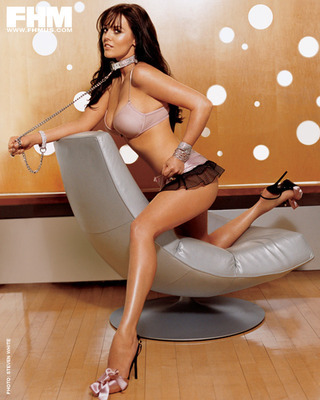 How cool of a story does Kris Benson have now?
He gets to talk about how he went to a strip club and walked out with a wife and some kids. All I usually walk out with is an empty wallet.
64. Diana Roberts: WAG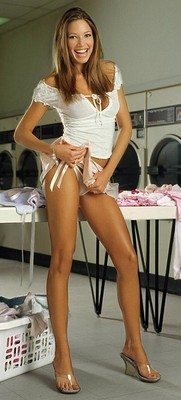 When you have a beautiful pair of legs, life becomes a little easier.
When you have a beautiful pair of legs, are female, and have a great body overall, life is easy.
63. Kristi Leskinen: Freestyle Skiing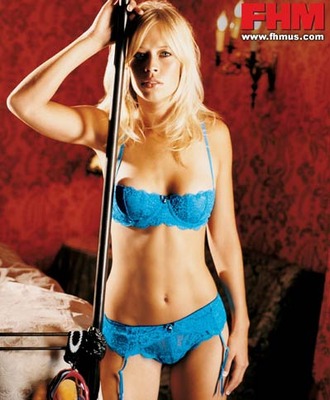 Does it actually matter what sport she plays? I didn't even see her at the Olympics this past winter but I am not caring right about now.
If only they could invent the Lingerie Skiing League, then the world would be perfect.
62. Latasha Marzolla: MMA Fighter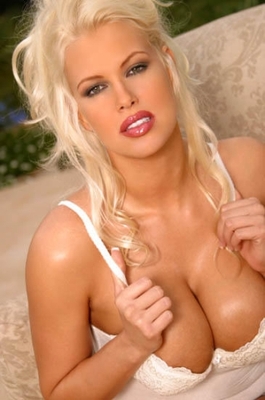 How does a babe like Latasha get what she wants? Easy answer: She makes you give it to her.
Latasha Marzolla is a beast of a fighter and if you have not seen her in the ring then you have missed out on something awesome, a hottie with giant boobs that can kick ass.
61. Blair O'Neal: Golf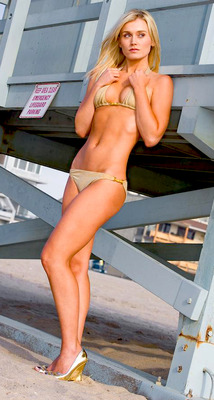 Just give up already and Google her name. She has so many pictures on the internet that it could overload the servers of Bleacher Report.
Seriously, go check her out after this slideshow, it will be worth it.
60. Michelle Waterson: MMA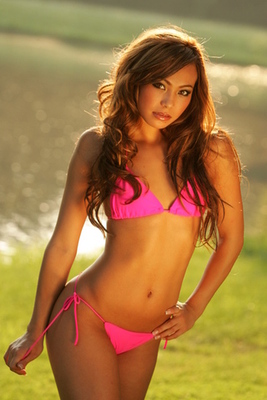 From the looks of this photo, you probably didn't realize that Michelle Waterson is actually a trained MMA fighter.
In other words, she could kick a lot of people's asses.
59. Gina Carano: MMA Fighter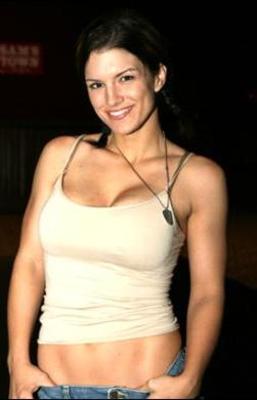 I think Gina is the hottest female fighter in history—not that there is a big list to choose from.
She has a perfect body and one of the best sets of legs I have ever seen.
58. Olivia Boeree: Poker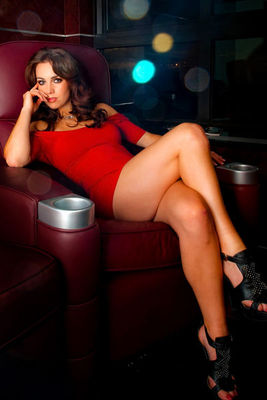 The "Iron Maiden" is one of the hottest things to happen to poker in years. She has the skill set to beat anyone, including the best in the world.
On the other hand, if she loses, it would be fun to watch her walk away.
57. Elena Barolo: WAG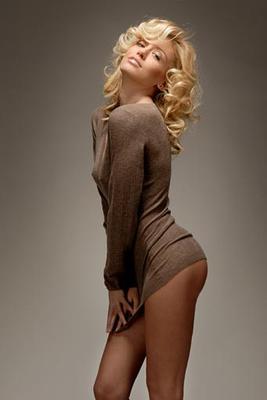 There are not many people who will know who this is—which is why I am here.
This is a smoking hot babe that dates athletes. That sums it up.
56. Cheryl Cole: WAG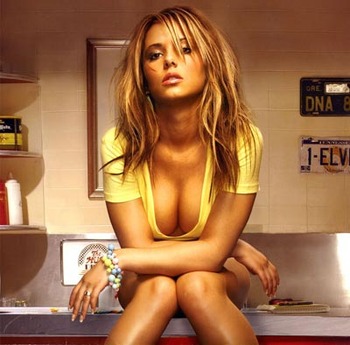 Most people already know the story about how her husband cheated on her, very openly, and now they are divorced.
But what you didn't know was that Cheryl Cole is hotter than ever following the divorce. So I think things worked out in the long run for all us fans.
55. Leryn Franco: Track and Field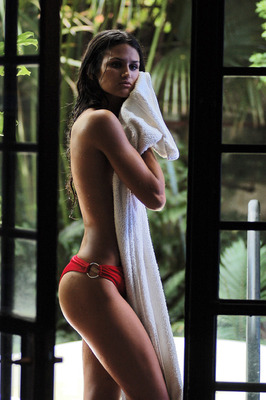 Does the tall sexy beauty get more press then she deserves? Probably.
But I am going to allow it as long as she continues to look like that.
54. Erica Ellyson: WAG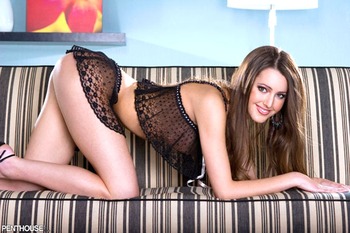 This tease should have been higher but I had no other place to put her but at 54th.
Erica Ellyson is one of my favorites on the list to begin with and I am sure most people would agree.
53. Danielle Llyod: WAG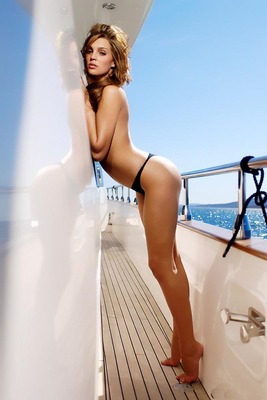 Danielle Lloyd is proving how hot she is by posing for this photo.
There are many things I like about this photo—many.
52. Amanda Pflugrad: Oregon Cheerleader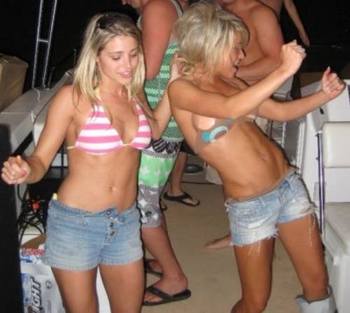 I am not going to explain the entire story because I am sure you are already Googling her name. So let me give you the short version.
She was a cheerleader at Oregon when pictures (this one) showed up on the internet and the school threatened to remove her from the team.
I wish I would have been at that party, seems like a lot of talented people attended.
51. Julia Mancuso: Alpine Skiing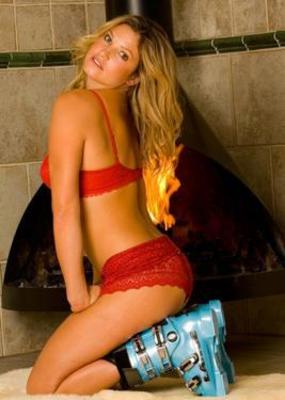 How cute is Julia Mancuso? She is so dang cute in her little ski boots and skis.
She is also pretty damn sexy, too.
50. Larissa Riquelme: Fan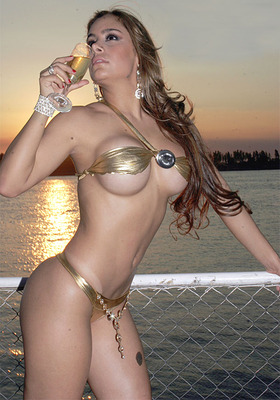 Larissa Riquele has become a huge star after her boobs were plastered all over the 2010 FIFA World Cup this past summer.
She went from hot fan with a cell phone between her boobs for Nokia to an international model. She is, however, the only fan that made the list. And based on the millions of photos of her on the web, it was well earned.
49. Joey Davenport: Lingerie Football League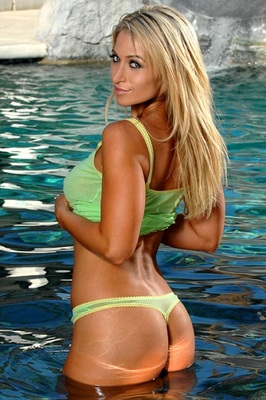 Joey Davenport was once listed as the quarterback of the Los Angeles Temptation in the Lingerie Football League. She know plays both offensive line and backup quarterback.
That hottie is an offensive lineman? What a great sport, because in the NFL the offensive lineman are the exact opposite of what is shown here.
48. Rebecca Loos: Mistress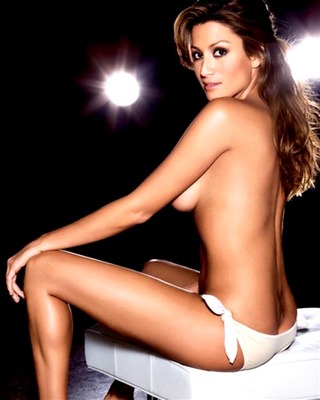 What is the quickest way for a mega-hottie such as Rebecca to become an instant celebrity? Scandal!
She had an alleged affair with David Beckham when she was working as his personal assistant. I am sorry, but hats off to David. I mean, hiring a hot assistant is cliche but what a way to go.
Why can't I hire an assistant like her? I don't even have a job that requires an assistant, but I could make room for her.
47. Danica Patrick: Racing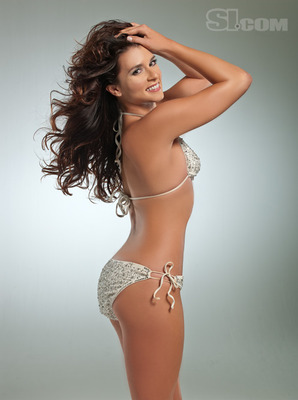 The first lady of NASCAR and Indy Car racing, Danica Patrick. I have said many things in the past about how overrated she is as a driver but I am here today to say this: She is not that bad.
I do have one question for the world about Danica. Would she be where she is if she were ugly? I am not trying to start the next redneck revolution here, I am only asking a question.
46. Ashley Harkelroad: Tennis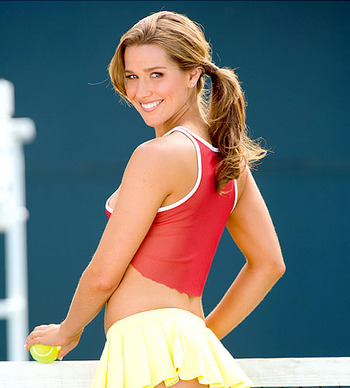 As I reviewed the rankings, I realized that there were not as many tennis players on this list as I originally thought there would be. I expected the babes who run around in short skirts with asses that should be outlawed to have a few more on this list, but I was wrong.
That just goes to show you that this list could have easily been a top-200 list.
45. Jessica Simpson: WAG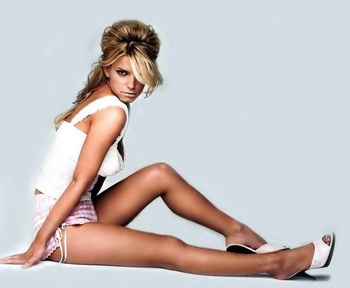 What is the one thing that Tony Romo has on his resume that he can be proud of?
A Super Bowl? No.
An NFC championship? No.
An MVP award? No.
Jessica Simpson? Yes Sir!
I bet he has some nice pictures hidden somewhere, too. He is just waiting for the right time to sell them.
44. Melissa Mikkelsen: Lingerie Football League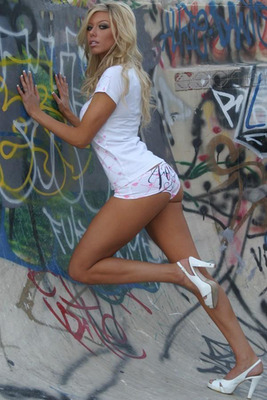 I have about 10,983,843 reasons on why Melissa Mikkelsen is hot, however, since the invention of the Internet, all I have to do is let you take one look at the photo above.
43. Leeann Tweeden: Reporter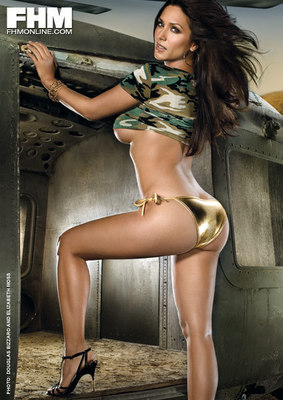 From Hooters to Fox Sports Net, Leeann Tweeden has been around. Of course, I mean that figuratively and not literally.
Talking about the military, "If it weren't for those men and women, there's no way I'd be on TV or be able to do FHM," Leeann said. "I'd probably be covered in a burka—and what a waste that would be."
I have to agree about the burka, that would be a waste. Thanks to all the armed service men and women for keeping her away from the burka.
42. Imogen Thomas: WAG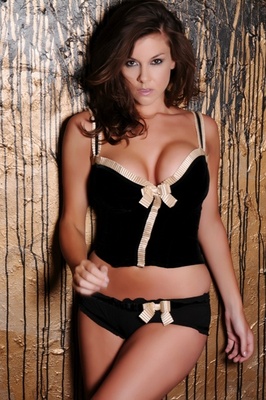 This is another reason why it took me forever to post this slideshow.
I could not figure out how Imogen Thomas was ranked at No. 42. I was puzzled, but then I reviewed the list and had no where else to put her.
41. Ines Sainz: Reporter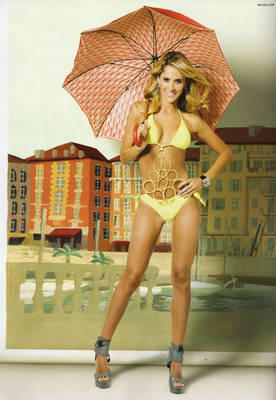 With all the controversy going on with the Jets and Brett Favre, people might have forgotten about Ines Sainz and the scandal with the players in the locker room.
When someone looks as hot as Ines Sainz, maybe she should not be hanging around all those NFL stars, especially in their locker room.
40. Laura Cover: WAG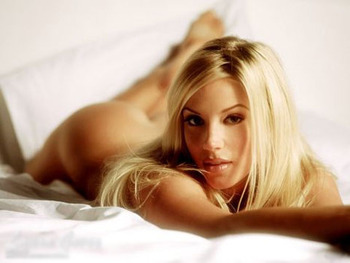 Dear Aaron Boone,
Thanks.
The End.
39. Riley Maddex: Lingerie Football League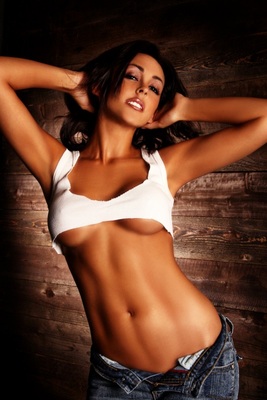 I just do not understand how a beauty like Riley can hurt another babe in the LFL. I find it hard to beleive that she can hurt anyone, but I watched the highlights and I can tell you that she hits hard.
38. Tanith Belbin: Figure Skating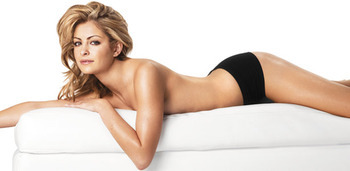 The greatest sport of the Winter Olympics is not curling, bobsledding, or alpine skiing—it is figure skating.
Tanith Belbin can represent the USA every year for all I care, I don't care if we win, as long as we have beauties like the one above.
37. Selita Ebanks: WAG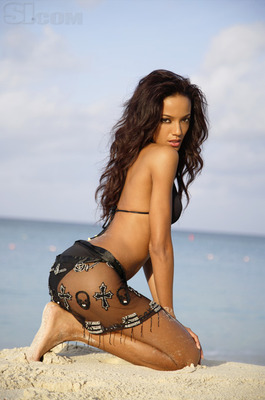 I am about ready to give up on ranking these beauties.
I think they should all be No. 1 or closer to the top. It is almost unbelievable to think that Selita Ebanks is No. 37.
36. Zahia Dehar: Mistress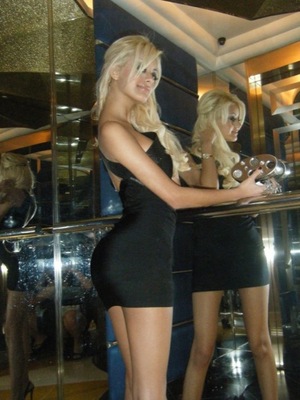 With a body like hers, I guarantee those men did not care if they were married or had girlfriends. They say you are only as faithful as your options—well, Zahia is a fantastic option.
35. Kim Kardashian: WAG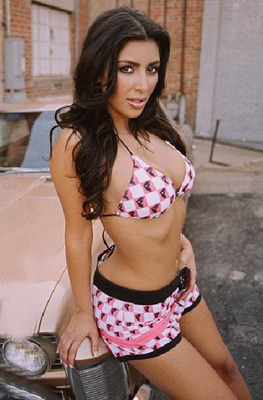 Kim Kardashian can claim to have the greatest ass in the history of WAGs, and no one would argue.
I just think it is strange that she keeps it covered up so much. She should wear a bikini everywhere she goes with an ass like that.
34. Maria Kirilenko: Tennis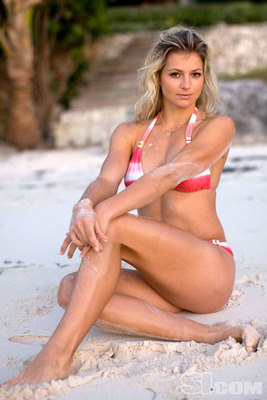 Maria Kirilenko is the younger version of Maria Sharapova. The only thing the two do not have in common is their age.
I think I need to hire a tennis instructor. I wonder if she teaches?
33. Minka Kelly: WAG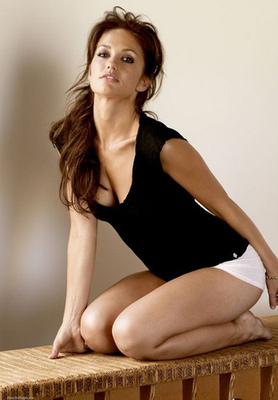 Looks like the Yankees are done for this season, as of press time they were trailing 3-1 in the American League Championship Series.
No need to worry about it, Derek Jeter,—you get to spend the offseason hanging out with Minka Kelly, not a bad way to relax.
32. Kelly Brook: WAG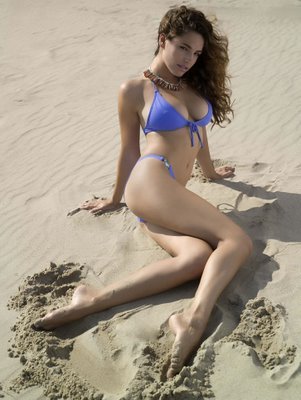 One thing I love about Kelly Brook is her smile. That beautiful smile shines from ear to ear and makes her that much sexier when compared to other British beauties.
Oh yeah, her accent is sexier than her smile, too.
31. Amanda Beard: Swimming
Regardless of what you think of her, Amanda Beard is a stone cold fox. She is a babe in the water and very fun to watch, too.
When I say fun, I am referring to how incredibly sexy she looks in a bathing suit.
30. Melanie Collins: Reporter/WAG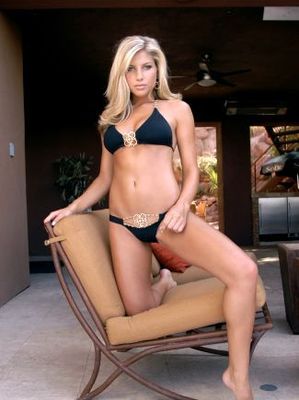 Melanie Collins is a reporter but it seems that she is also been linked to some NHL players, making her a WAG too.
She is exactly what we wish Erin Andrews would be: more comfortable in a bikini.
29. Halle Berry: WAG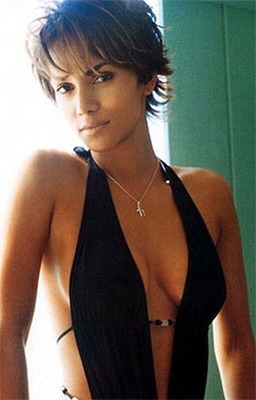 Life does not get any better when you look at Halle Berry. From head to toe, she is the closest thing to perfection that I have ever looked at.
She has also been in some very intriguing movies, like Swordfish and Monster's Ball.
28. Irina Shayk: WAG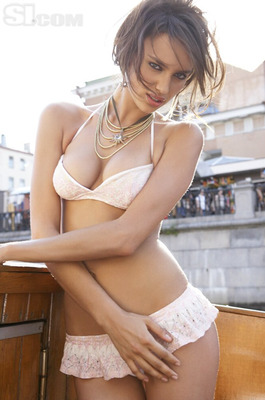 Before I worked for Bleacher Report, I had no idea what a WAG was or who Irina Shayk was. In fact, I thought that was the name of a bar or something.
Irina is posing on a boat with almost a thousand guys drooling in the background.
27. Stephanie Rice: Swimming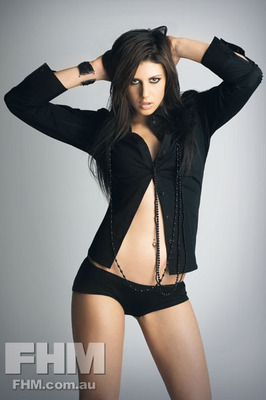 I have a weakness for Austalian accents, so when this tall sexy female showed up in the Olympics, I was smitten.
Stephanie Rice is hotter than the day is long, but the best thing about her is that she plays a sport that requires her to wear a bathing suit.
26. Anna Kournikova: Tennis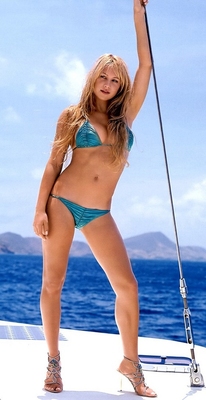 So maybe we gave Anna Kournikova a little too much press early on. It is not like she wasn't good at the sport—she was a prodigy when she was a child. She was just much hotter than she was a player.
A combination like that is usually a bad thing because the athletic side usually loses.
25. Veronica Varekova: WAG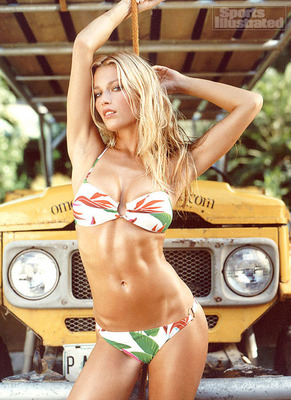 The words I was going to use have been replaced with mere uttering when I looked at Veronica. She is not the perfect woman but she is damn close.
24. Anastasia Ashley: Surfing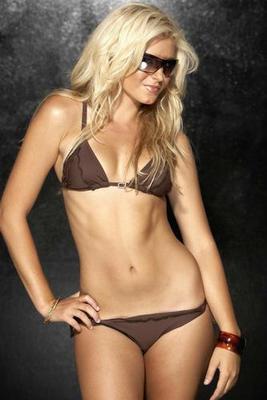 If I knew that female surfers were so freaking hot, I would have moved to California years ago.
In the meantime, I will just have to live in Louisiana and admire the photos of Anastasia Ashley.
23. Maria Sharapova: Tennis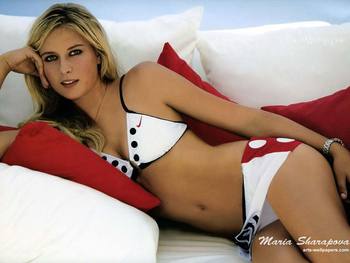 If you don't watch women playing tennis, then meet Maria Sharapova, the only reason to watch that sport.
22. Gemma Atkinson: WAG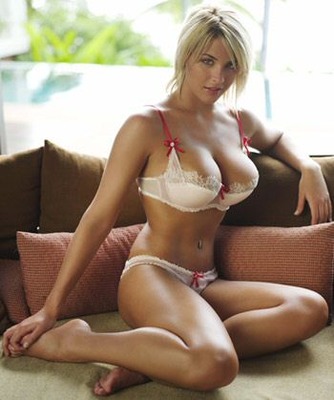 As a serial WAG, Gemma Atkinson has dated around 93 different athletes.
OK, so maybe not that many, but she has been around the world of soccer with accomplishments such as Cristiano Ronaldo.
21. Ana Paula Mancino- Volleyball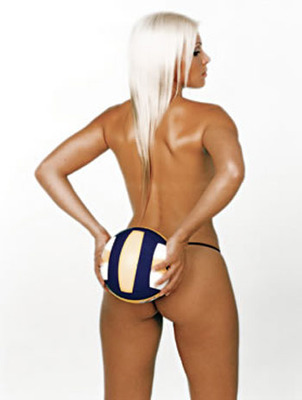 Ana Paula Mancino is Italian and Brazilian.
I always wondered what would happen if a woman came from both Italian and Brazilian heritage. Thank you!
20. Penny Mathis: MMA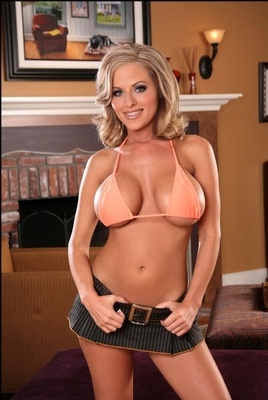 I just want to regain your focus for a second.
Hello?
Over here please!
Just look down here for...forget it! Enjoy the view.
19. Adree Desanti: MMA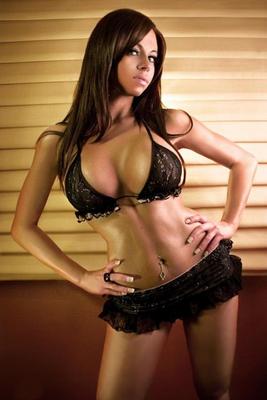 If you think Adree Desanti is hot, just wait until you see the hottest woman from the world of MMA.
That is not saying that Adree is ugly, she is just not as hot as the other chick I am talking about. Please understand, if Adree Desanti was at a bar and I saw her, I would definitely use the polar bear line to ask her out.
18. Brooklyn Decker: WAG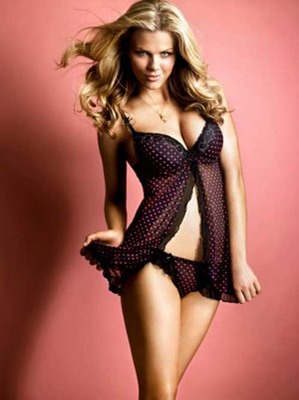 The trend for male athletes is to date and eventually marry Victoria's Secret models.
Andy Roddick is luckier than the next guy in line to the bungee jump right after it snaps.
17. Gabrielle Union: WAG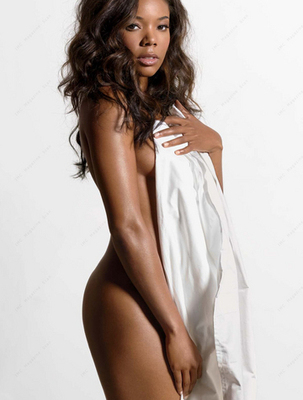 Dwayne Wade can sit this season out and the Heat can still make the playoffs with their lineup. I am sure he won't mind either, with Union to hang around with all day.
She makes me want to work out, try out for the NBA, sign with the Heat, pull my hamstring and miss the season. (I know he won't miss the season, I am joking around, purist.)
16. Anna Semenovich: Figure Skating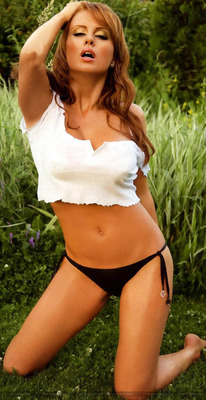 Where are all the babes like Anna Semenovich in figure skating today?
If the producers want ratings, add bikinis to their routine and more women like Anna.
15. Carrie Underwood: WAG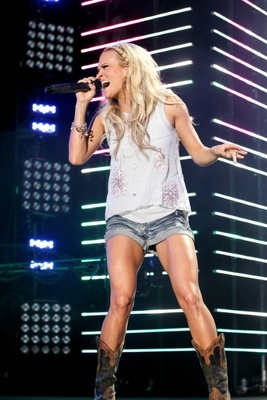 How do you describe a beautiful woman like Carrie Underwood? Which words should I use?
A few that come to mind are perfection, smoking, incredible, and DAMN!
14. Arianny Celeste: UFC
From top to bottom, Arianny Celeste is the hottest female in the UFC or in MMA in general.
She just recently posed nude for some magazine, I forget the name of it—oh yeah, Playboy!
13. Nicole Scherzinger: WAG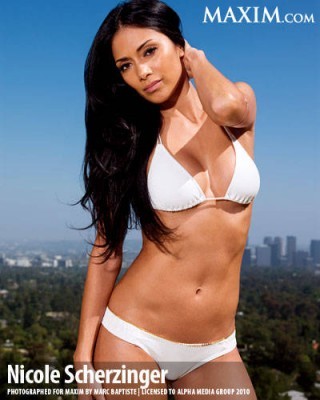 Nicole Schz, Scwer, Scherz, Scherzinger is one of the hottest teases in the world. She practically makes a living teasing all men with her sexy music videos.
As long as she continues making them, I will continue to watch them, too. So Nicole, keep on teasing 'cause we ain't complaining yet.
12. Torrie Wilson: WWE Diva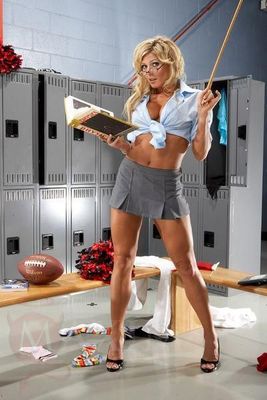 How perfect is her body? Have you seen it in action?
I am actually amazed that she is not in the top 10, but that is a testament to how many babes are on this list.
11. Ashley Massaro: WWE Diva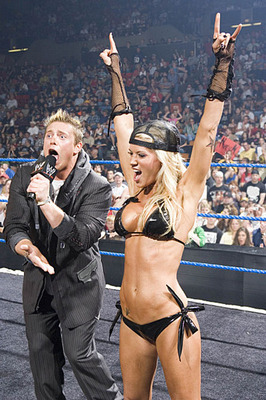 I had to place Ashley Massaro at 11th. I had to remove my blinders and be unbiased for my rankings, so I had no choice but to place her where she stands.
She is perfect in every way. I would love to have her ranked Nos. 1-10 also, but that would be unfair.
10. Marisa Miller: WAG
Marisa Miller is my favorite WAG because she only dated Dale Earnhardt Jr. for a half of a second.
She owns the record for shortest relationship with an athlete. Regardless of how long it was, she made the list and will always have a spot on any WAG list ever made. Thanks, Jr.
9. Jenn Sterger: Reporter/Fan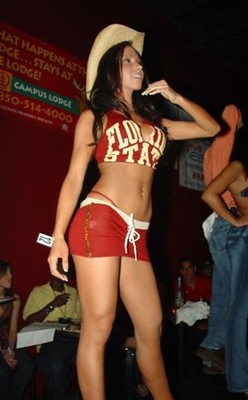 She started off as a fan but has become more than that. She has worked on the sidelines as a reporter for the New York football Jets and we all know what happened when she was working up there.
Anyone ever heard of a guy named Brett Favre?
8. Katie Price: WAG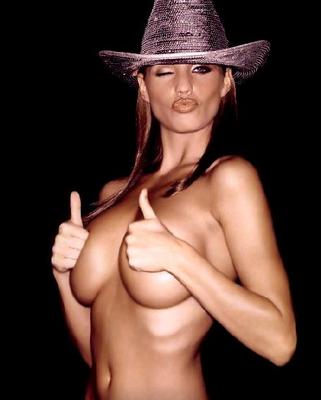 I was going to explain several reasons on why Katie Price made this list but after looking at her photo, I realized I only need two reasons.
Hint: What has two thumbs and incredible boobs? That chick.
7. Mercedes Terrell: MMA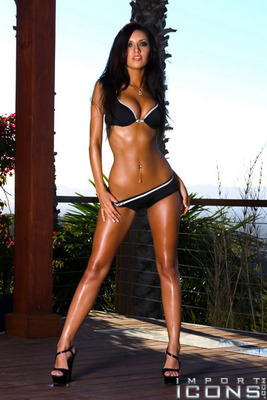 There is only one thing I have a problem with in this photo: nothing.
Mercedes Terrell is so hot she should get her own slideshow following this one. When you can't think of any words to describe a hottie, it usually means good stuff and all I can think of to say about her is, wow.
6. Adriana Lima: WAG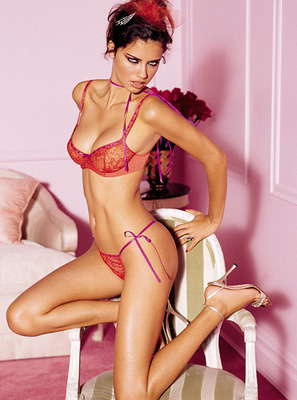 The only reason I watch the Victoria's Secret Fashion Show every year.
Ok, so she might not be the only reason, but she is the best reason.
5. Gisele: WAG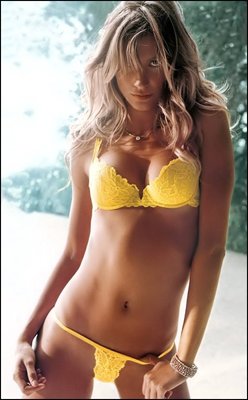 Gisele is Tom Brady's other biggest accomplishment and the one that makes him one of the most hated men in American history.
It could be the fact that he wins Super Bowls or that he knocks up the hottest women in the world, but the main reason is that he can do anything he wants to. He has the golden ticket that every person wishes they had.
4. Abbey Clancy: WAG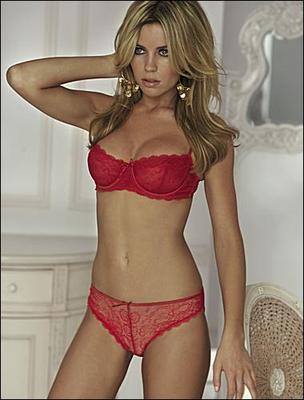 When you see a hottie like Abbey Clancy, your first thought might be how lucky the guy she is with is.
And when you see him, Peter Crouch, you will realize how incredibly lucky that guy is. Not only did he land one of the hottest women in the world, but he is definetly dating outside of his ranking.
3. Lisa Dergan Podsednik: WAG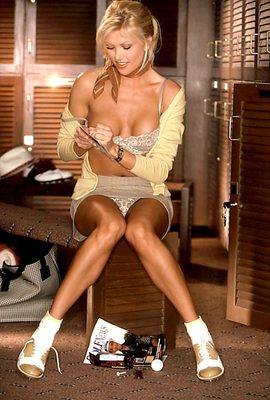 The hottest WAG of all time. I dare anyone to argue that point.
If you think she is not the hottest WAG, head to the closet eye doctor and get a check-up because Lisa Dergan is smoking hot. No wait, she is not smoking hot, she is ridiculously hot.
2. Stacy Keibler: WWE Diva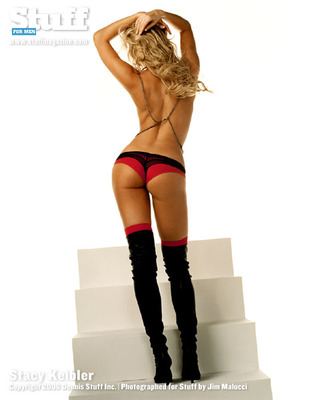 With what just might be one of the greatest asses in sports history, Stacy Keibler has the legs to go with it.
It is one thing to have a sexy pair of legs, but when you have a rump like that also, she becomes almost unbeatable in the world of ranking hotties except for one person...
1. Erin Andrews: Reporter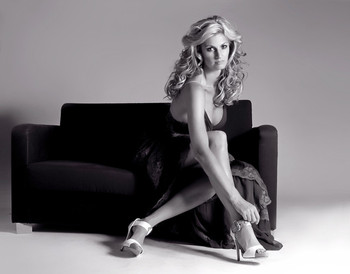 The one, the only...Erin Andrews!
She has been talked about more than anyone other female sports reporter, including Jenn Sterger and Ines Sainz. She has been on Dancing with the Stars, SportsCenter, NCAA football games, and now College Gameday. She has long beautiful legs to go with an incredible body.
Do I need anymore reasons? How about a video to seal the deal?
Keep Reading