Manchester United-West Brom: Live Blog, Play-by-Play and Analysis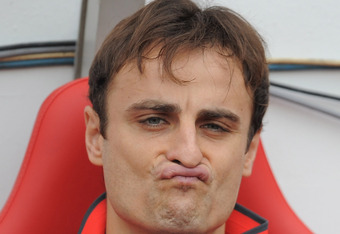 Berba starts; Rooney doesn't
Michael Regan/Getty Images
Contains no spoilers of other live EPL matches.
Welcome to Matchday Eight.
The rumors are true: Wayne Rooney rested in Rooney Shock Horror!
Seriously, though: United need points. Winless over two, the Red Devils welcome somehow-sixth-place West Brom to Old Trafford this afternoon. It's a recipe for a 3-0 for the home side.
The Baggies are overachieving and can certainly afford to drop a few points. Despite that, smaller clubs tend to perform better after international breaks since they generally have less players away on assignment.
United should be very hungry. Ferdinand and Vidic have partnered well recently and that looks to continue. Berbatov and Scholes should form a well-rested offensive core. I'm excited.
Sit down, stand up or levitate; enjoy the game starting at 7:00 AM PST, 1500 GMT.
GFG, as we say on the internets. There's a reason why I've written United won't win anything this season. Pure crap. Not enough intensity shown after pissing all over their own boots. I wish a better morning to all who read. Take care!
There's the whistle. Van der Sar blew it, so did United. Up by two and dreaming of their mistresses, the Reds gave it up like some chumps in the second half. The game ends United 2, West Brom 2. United fans are full of dread after another dreadful performance. West Brom had two mishmash goals that Sir Alex will obviously be calling 'unlucky'; scratch that, Mike Phelan will.
Last attack for United. Scholes, Gibson, Nani. Hopeful cross. Nodded down by Berbatov. No one there.
Rooney attacks. Crossed in, but Hernandez is penalized for something middling. Two more minutes of self-loathing.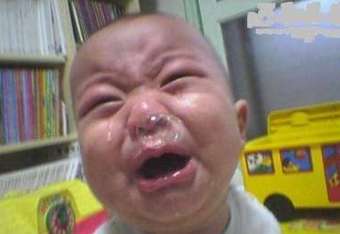 There it is. Four minutes of added time.
Hernandez makes space but his cross is from too tight an angle. Goal kick. SAD FACE. Where's my sadface gif.
Nani's lame cross is easily blocked. I start looking out my window wistfully. Alex chews his gum. Scholes again to build. Out wide to Rooney. Dribble, son, attack. Hernandez, Gibson. Ferdinand chips to Berbatov who lays it down to Hernandez but it's cut out at the six-yard line. Back to van der Sar to build another plodding United attack as fans in Red are shown leaving the stadium. Rooney turns over. West Brom counter with numbers. Van der Sar holds this cross.
United haven't lost since 2007 when leading at half-time. It's a wonder that trend hasn't ended this season with all the times they've capitulated. It's cut out by Rio. And Rafa now. United attack from deep through Scholes to Vidic, Rio, Rafael. Three minutes of sad time left. West Brom look like they're playing with more players than United, but Scholesy cuts it out. United again from deep.
Blah. Nani's cross goes straight out. Another substitution for West Brom. Scottish international Graham Dorrans replaces countryman James Morrison, one of West Brom's better players throughout.
Restless times. Nani turns over. West Brom attack leisurely again. Where is the intensity? 60/40 possession is to United, technically. They must be getting credit for every time the ball goes out of bounds. More space in the middle for the Baggies. Shot comes in from range by Brunt, but it's out for a goal-kick.
Time is a-wastin'. Eight minutes left. West Brom have an opening but Shorey's cross is askew.
Another situation where Berbatov's guile would suit United more than Nani's dumbfire approach. Two of them are over the ball. It's squared to Rooney whose shot is blocked. West Brom throw.
Need United for my parlays. I'm a fan, too. Roman Bednar enters for Fortune. United start from the back. United win an indirect free-kick for a purposeful back-pass to the goalie. A little dubious, but who cares. Carson is booked for kicking the ball away. Let's see what transpires...
Vidic defends, then yells at his team. Yes please. Get angry. Scholes in the center. Driven ball gets back to Carson. 13 left in regulation.
Rooney's second touch lets him down, too. Not a lot of intensity here. What the fuzz. I need a United goal, doesn't everyone else? Come on. West Brom pass it around...
20 minutes left. Nothing going on here except 75,000 United fans standing around saying "WTH?". Scholesy drives over the top to Rooney who heads down erroneously. West Brom counter, offside. Hernandez gives a double-step-over down the left flank to create space but crosses high and wide.
Rooney and Scholes enter at the behest of Carrick and Anderson. Thank God Carrick is off, he's so pedestrian. Come on Reds.
Yes, West Brom are naturally more confident on the ball here. Rafael clears. United attack. Brilliant through-ball from Berbs' trivella. Anderson fires at Carson. It almost leaks to Hernandez, alas. Close call.
Will United actually drop two points here? 25 minutes left. Arg. United are controlling, but no clear chances yet since Vidic hit the post to open the half.
May as well take this time to espouse my wish that Berbatov be allowed to take some of the closer-ranged free-kicks. He's shown a penchant for nimble curls from deadballs since his time at Leverkusen. Nani bangs it over. Ronaldo and Nani are similar in that their free-kick styles are better suited for longer-ranged efforts. Oh well. United have it back at the back, 65 through.
Evra stings Carson's fingertips despite the flag being up for offside. Nice to see the referee consciously overrule his assistant. Nani swings in the corner, but Carrick miscontrols. Nani dives but Carrick recovers. Now Nani is ruled felled at the edge of the box. Another short-range free-kick for the Reds.
Gibson and Carrick in the middle, neither gets forward. Both just want to sit deep and be the same as the other. Hernandez now. Shoots but it's blocked.
Evra knives through, goes down. Nothing given. West Brom counter. Ferdinand clears. United ball, 60 minutes done.
Rooney is warming up. He shouldn't have to, but two really ugly goals have utterly changed this match. Carrick, though, is either composed or complacent with his passing. One of the least emotional or ambitious players around. West Brom chip in a vertical free-kick and get a great chance from it, but they blow it. United's defense is at sea.
Nani dives again. Ugh. United give up two goals in 10 minutes. This stuff never happened when Keano was around, just saying. Nani crosses from his poorly-earned free-kick but it's onto Carson, who boots his punt out of bounds. United better step it up.
This article is
What is the duplicate article?
Why is this article offensive?
Where is this article plagiarized from?
Why is this article poorly edited?

Manchester United: Like this team?