50 Greatest Light Heavyweight Wrestlers Of All Time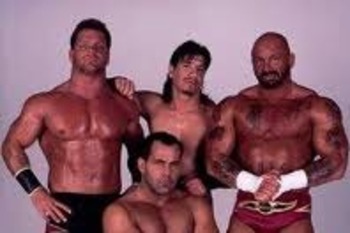 The following slideshow will take a look at the greatest stars to weigh under the 220-pound mark, i.e. Light Heavyweight Wrestlers.
Like many other slideshows, we always seem to forget about the little guy, the underdog, etc., so I decided to take it upon myself to give these wrestlers the recognition they truly deserve, because let's face it, half of these guys are better then some of the biggest names in wrestling today.
I will look into different organisation such as ROH, ECW, TNA, NJPW, WWE, and WCW and then determine who is the greatest of them all, please note that only the top 10 are ranked.
Enjoy and feel free to comment.
Funaki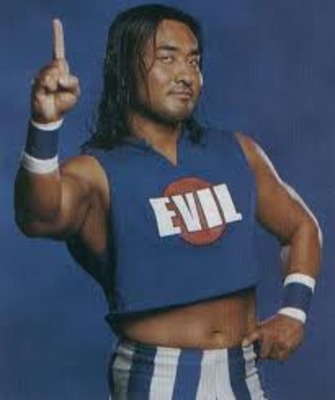 Smackdown's No. 1 announcer is also one of the world's greatest athletes, performers and champions.
Funaki may have not always been taken seriously due to his character and persona, however the crowd managed to take a liking to the Japanese star when he teamed up Taka Michinoku to form the tag team Kaientai.
Funaki has had a lot of involvement with the WWE since its Attitude days, as he was involved in that controversial storyline involving Val Venis and his you-know-what.
He also managed to capture the Cruiserweight Championship and has appeared in several of the Smackdown games.
In the ring he is classy, fast, and all brilliant. He is able to keep up with just about anyone in the ring, he even manages to know how to sell a match even though he is at the other end (squash match).
Christian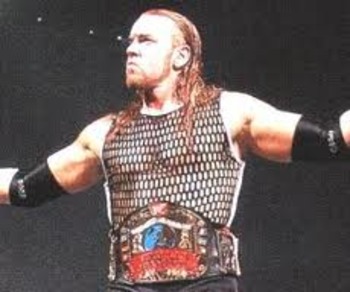 Christian is adored by many in the WWE Universe, he is hailed as one the greatest charismatic wrestlers in the game today. His in ring ability as well as his chemistry with other wrestlers allows him to captivate the audiences attention as well as bring in a whole new era in wrestling.
Before jumping to tag team glory, christian became the second man to hold the Light Heavyweight Championship. This was considered an extraordinary feat, seen as how he was only with the company for a short period of time and already he won his first singles title.
Christian has a long way to go in his already 15-year career, as he is on the verge of returning from an injury, so who knows how far Captain Charisma can go in the company and the world.
Juventud Guerrera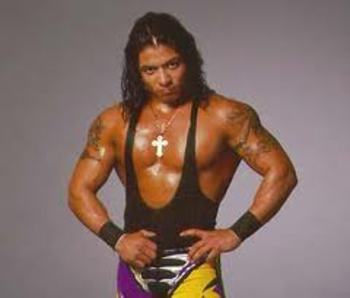 Juventud Guerrera is one of the most recognisable names when it comes to Cruiserweight Wrestling, the man from Mexico is already one of the biggest stars in the AAA wrestling organization.
He was most noted for his incredible feuds with Chris Jericho, Rey Mysterio, and Eddie Guerrero in WCW. He is a multiple-time champion and one of the greatest wrestlers on the planet.
Super Crazy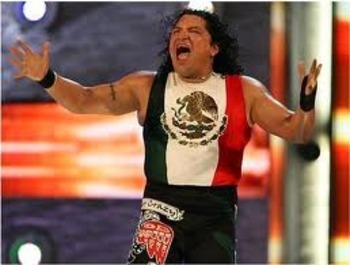 Another Mexicool member and former champion, Super Loco or Crazy, as most people remember him, was one of the most unique performers in the game.
Being part of ECW he was given the opportunity to create and adapt moves using his environment, his match with Tajiri and Nunzio at One Night Stand is proof of this.
Although Crazy was pretty much shunned during his time in WWE, the fans across the country never forgot about how great the man was.
Psicosis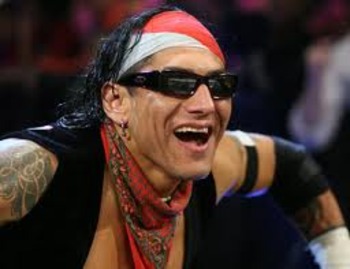 Psicosis, the third Mexicool member, had something most Light heavyweight Wrestlers had, however, he had that bit more that made him stand out from the rest.
Besides his attire, Psicosis was one of the most gifted athletes in the game, as he was an incredible aerial wrestler.
His biggest feud was against Rey Mysterio Jr., and the two men had some amazing bouts over the years.
Tajiri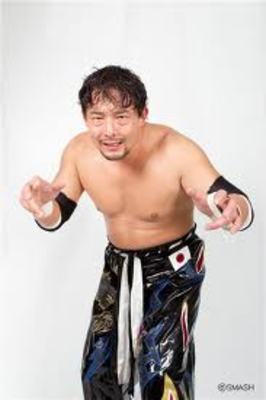 The Japanese Buzzsaw was known for his quick kicks and ability to destroy opponents with one move.
He brought something different to the match, as his speed, agility and innovative moves were pure brilliance.
He has also adopted many of the Great Muta's signature moves, such as the Asian Mist and The Springboard Elbow.
Gregory Helms (aka The Hurricane)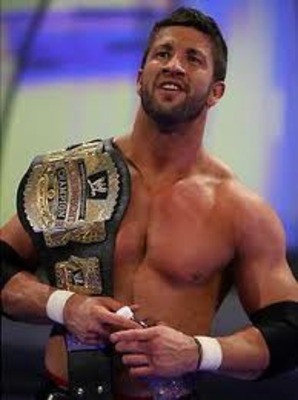 Gregory Helms is credited with holding the WWE Cruiserweight Championship longer than any other opponent.
During this time, The Hurricane moulded into Gregory Helms, his moves became faster and more effective. His experience and knowledge were fundamental in his success as a singles wrestler.
Chavo Guerrero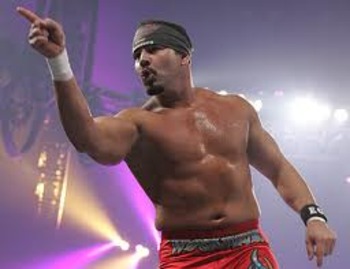 The Name Guerrero is evident enough as to why Chavo Guerrero makes this list. He was dubbed the greatest at what he does by many wrestlers, including Tajiri and Konnan.
Chavo always lived under the shadow of his late uncle Eddie Guerrero, however his ability to wrestle and hold a match is what made him stand out. Arguably one of the greatest champions in the business.
For a Light Heavyweight, Chavo was able to bring a lot of power and technical moves in his matches. Such as the Gory Bomb, Frogsplash, and Three Amigos.
AJ Styles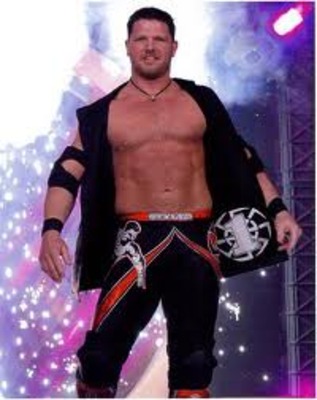 AJ Styles is one of the most flamboyant wrestlers in the game today.
Like Eddie and Jericho, he has excelled at the top of his game and the business for a man of his size and stature. He is a former TNA Champion, X Division Champion, Tag Team Champion, and current TV champion.
Taka Michinoku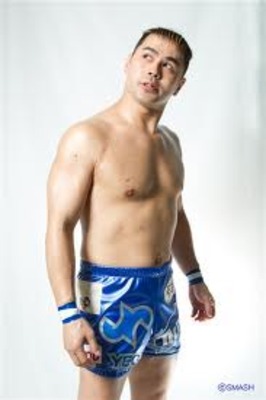 If you grew up during the Attitude days, then this man needs no introduction.
Taka was an incredibly gifted athlete. He showcase his talents during RAW's primetime slots on a weekly basis. He was voted one of the greatest wrestlers in 1998 and 1999 by PWI readers.
Taka was quick and extremely agile compared to a lot of the guys in the locker room at the time. His finishing move, the Michinoku Driver, has been used by a handful of wrestlers, such as Rene Dupree and MVP.
Taka was the first recognised Light Heavyweight Champion in WWE; he held onto the gold for nearly one year before dropping it to Christian.
Christopher Daniels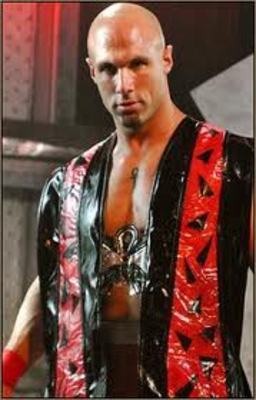 Like AJ Styles, Daniels is one of those wrestlers who given his size he still manages to main event shows on a weekly basis against people twice his size.
Daniels has been in the game for a long time now, and he recently suggested that he would love to wrestle for WWE. Let's hope the rumors are true so that we can all see a glimpse to the great man against some of WWE's top guys.
Brian Pillman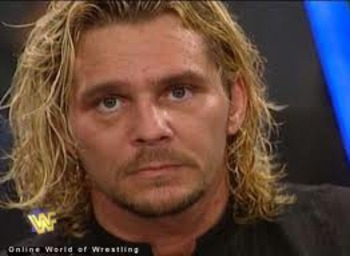 Brian Pillman was known for his silly antics and crude behavior.
Pillman can be regarded great because he was an excellent showman as well as a talented cruiserweight wrestler.
These days, it is difficult for cruiserweights to be taken seriously; they have to have something more to offer if they are to progress in the company, Like Rey, Jericho, and Eddie, Pillman was one of those men.
He was part of the Hart Foundation, so his rivalry with former partner Steve Austin at the time was a huge steppingstone in both men's careers.
Sadly, Pillman died shortly after this and his rise to stardom never really took of as one would have hoped.
Jeff Hardy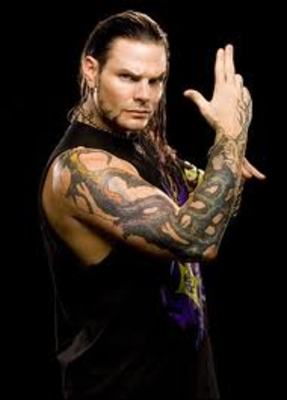 Jeff Hardy was part of the amazing high-flying tag team Team Extreme, or Hardy Boyz, with brother Matt.
They are regarded by many as the greatest tag team ever in WWE. They, along with Edge and Christian and the Dudleyz, had some of the finest moments in WWE tag team history, such as TLC, cage matches, and ladder matches.
However, Jeff had something that most of his counterparts lacked, and that is star quality. He had the ability to become the greatest singles wrestler of his generation, not the best mic worker in the game.
However, he did manage to build a huge fan base with his amazingly athletic Dare Devil-like antics as well as his boyish looks; he was the total package, in some senses.
The moment that separated Jeff from the boys was his singles match against the likes of HHH for the IC title, RVD for the hardcore championship, and of course Undertaker for the WWE title.
He showed everyone that he could stand on his own two feet and that he could claw up the power ranks in the company. He is a former WWE champion, IC champion, Hardcore champion, European champion, and Light Heavyweight champion.
Hardy is the current TNA champion.
Dynamite Kid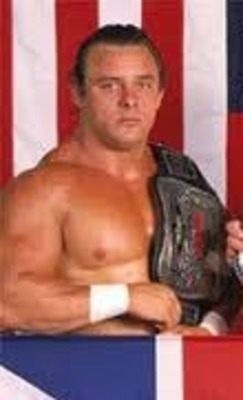 Matt Hardy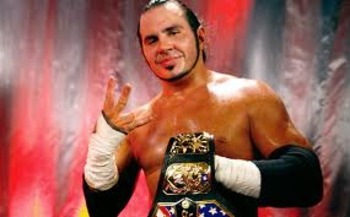 I decided to put Matt ahead of Jeff for this slideshow, because firstly it's not ranked, and secondly, why not?
Matt may not have all the requirements that an everyday Light Heavyweight Wrestler has, however he still proved to everyone that he can face the best of them given the right opportunity.
Matt is a former Champion and has wrestled Rey for the cruiserweight title at Wrestlemania.
El Samurai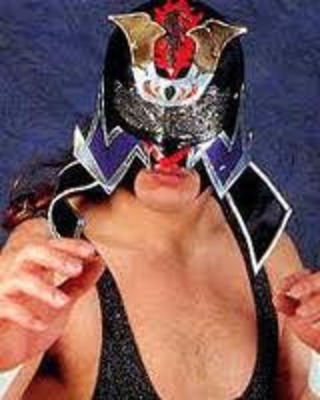 All I know about this man was that he was in a tag team with Jushin Liger.
During their time as a unit they made quite an impression on audiences worldwide.
Billy Kidman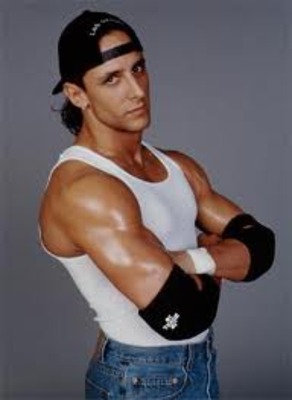 When Billy Kidman first joined WCW, his image was weak and he just reminded me of your average jobber. That soon all changed when Raven arrived in WCW. By forming the Flock and recruiting Kidman into the grunge-like stable, it made Kidman more noticeable.
At Fall Brawl 1998, Kidman turned on Raven, helping Perry Saturn get the win and making Kidman a babyface.
Also by this time, Kidman had donned a new look, a wife beater and blue jean shorts. His hair was still greasy, but he managed to lose a bit of the skank factor.
The next night on Nitro, he won the Cruiserweight Championship which he kept for nearly seven months. Later on in his WCW career, in 2000, he was part of a stable called the New Blood and he feuded with Hulk Hogan which was hilarious.
Billy Kidman now works as a trainer for Florida Championship Wrestling.
Hayabusa
Hayabusa was known for putting his body on the line each week for audiences worldwide, eventually it caught up with him after he suffered a career-ending injury that left him paralyzed from the waist down.
Everyone knew that when Hayabusa went on the ropes, it was going to be something truly amazing.
Jamie Noble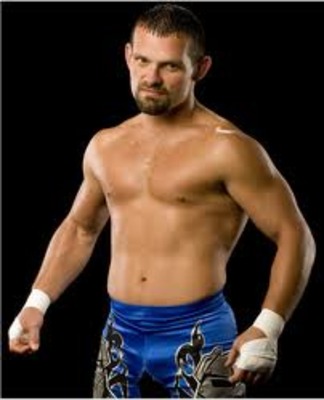 Jamei brought something a bit different to the division.
He used his quick wit and smarts to pick up victories from countless opponents; this helped him win the WWE Cruiserweight Championship.
X-Pac (aka The 1-2-3 Kid)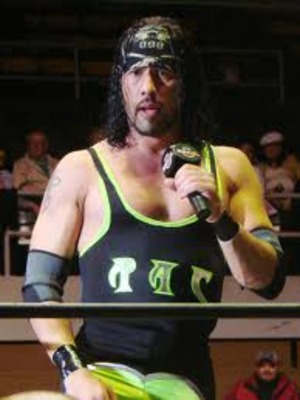 X-Pac or 1-2-3 Kid, was one of the pioneers of Monday Night Raw. He defeated Razor Ramon and would later go on to achieve great things in WWE.
His involvement in DX, NWO, and the Clique shows that Pac had a lot of friends in high places; therefore, he got most of the spotlight and opportunity,
Pac also teamed with Kane to become one of the most dominant tag teams in WWE, winning best tag team of the year in 1999.
X-Pac knew how to work with bigger men in the ring, and his educated feet along with his ecstatic demeanor allowed Pac to hold several championships and honors wherever he went
Lance Storm
Lance Storm is most probably one of the greatest technical wrestlers the game has to offer.
Although he never really won a major championship, his success as a wrestler alone was credited by many.
Gory Guerrero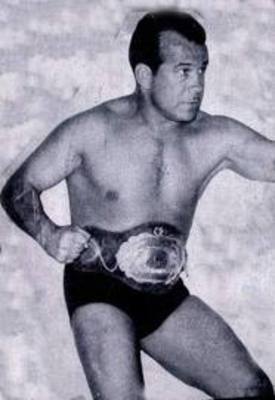 The Patriarch of the Wrestling Family, Gory Guerrero helped set the foundations for his sons and family to become international superstars.
Although he primarily a booker during his days, Gory was considered as one of the greatest in-ring wrestlers of his time.
Paul London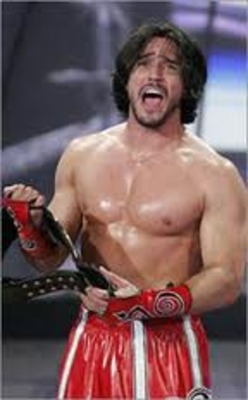 Paul London is another underrated wrestler. He was incredible in the ring and a joy to watch.
His matches with Kidman were great because it allowed us to see the Shooting Star vs. the 450 splash.
Nunzio (aka Little Guido Maritato)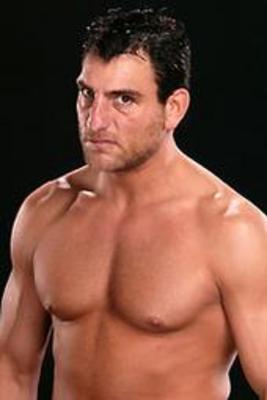 Little Guido made this list not only to represent ECW, but to show everyone that even the most underused character is great when given the chance.
Kid Kash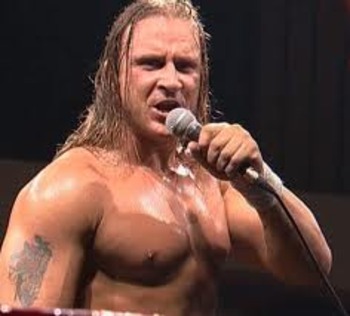 Another ECW Alumnus, Kid Kash was one of those wrestlers who you knew could be big in the game.
He was used as a parody of rock star Kid Rock.
Jerry Lynn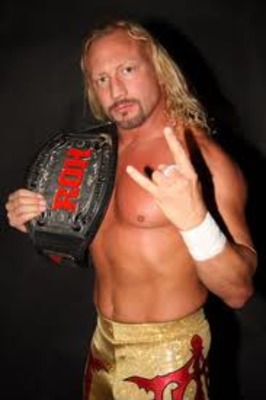 What a legend is Jerry Lynn.
Jerry is regarded as one of the greatest wrestlers of our generation, as he was a huge star in ECW and TNA.
He currently wrestles for ROH; however, his time at WWE was where he was most recognised, as he won the championship and wrestled Jeff Hardy and others on numerous occasions.
Kaval (aka Senshi aka Low-Ki)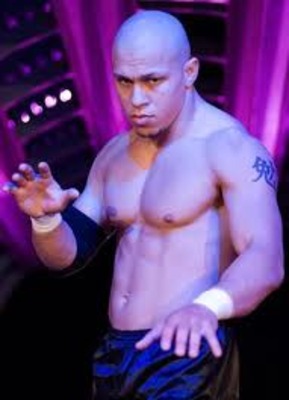 Kaval, or Low-Ki, has the incredible gift to perform ridiculous moves out of nothing. His time in the indies allowed him to develop his character and brush up on his moves.
He currently wrestles for WWE where he won the second season of NXT. The dream match of the moment is to see Kaval vs. Rey.
Owen Hart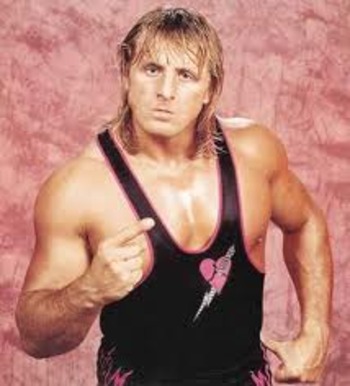 Owen Hart was everything that you wanted in a wrestler. He was agile, quick, and talented and one of the most energetic guys you could ever find in the ring.
I feel that if Bret was not so popular, then perhaps Owen would have been given more opportunities to succeed at the top of the business instead of jobbing as the Blue Blazer. Even Bret said that Owen could do more in the ring then any of his brothers, including him
Amazing Red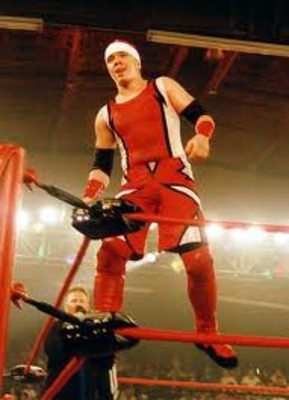 Don't know much about this guy but I was told by my friend that he has to be included in this list, so here he is.
(Editor's note: Red won the TNA X Division title two weeks ago from Jay Lethal before losing the belt back to Lethal two days later. He also wrestled in Ring of Honor on the Spanish Announce Team with Joel and Jose Maximo.)

Akio (aka Jimmy Wang Yang)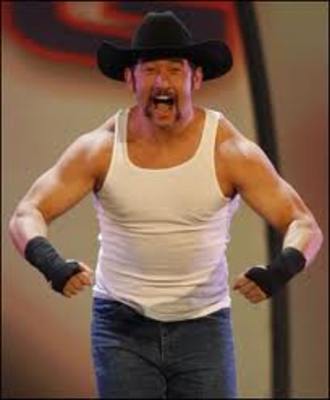 Akio was firstly used as a body guard for Tajiri along with partner Sakoda, they impressed the WWE universe with their Matrix-like moves, which would shock and catch opponents off guard.
Akio was then turned into Jimmy Wang Yang, a Redneck Japanese wrestler, although he was given more time on TV with his current character, he lost his quality and finesse.
Brian Danielson (now known as Daniel Bryan)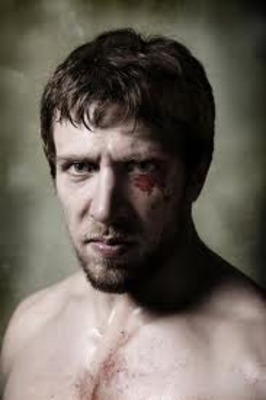 Brian Danielson is an exceptional wrestler, he is dubbed the New Chris Benoit of the wrestling world.
He is quick, technical, and an excellent brawler. He was a huge star in ROH; this allowed him to home his skills before making the leap into the big leagues.
Although he never won the first season of NXT, he is the first one of them to win a singles championship, proof that Vince and the WWE see a lot of potential from him.
Crash Holly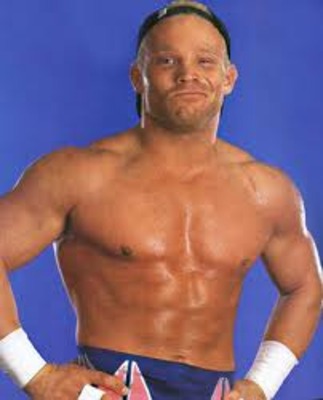 Crash was a very exciting wrestler to watch, even though the matches involving his Cruiserweight title were not hardcore stipulations, he would always involve weapons or cheating tactics to win his matches.
He is dubbed the Houdini of wrestling because he was able to escape a match or a situation victoriously even when the odds were against him.
Brian Christopher (aka Grandmaster Sexay)
Grand Master Sexay is the son of the legendary color commentator and AWA Legend Jerry The King Lawler.
Brian's debuted in WWE as a challenger for Taka's Light Heavyweight Championship. He was billed as the greatest man for his weight category in the world.
Although he usually ended up on the short end of the stick, he managed to overcome the odds as he managed to win the championship off Taka.
We got glimpses of real talent from the second-generation superstar, he was able to keep up with the Asian's talent and still put on a great match.
Sabu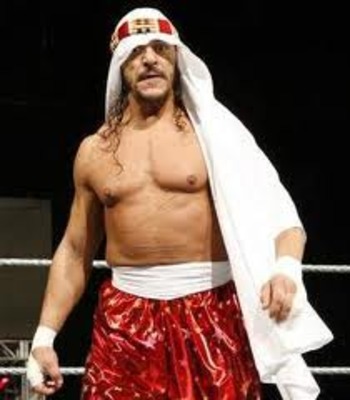 There is no denying how great Sabu is, he is known for his dare devil like antics which has cost him more than he has won.
Sabu has the ability to use weapons as his arsenal, he uses his environment as he key to success in winning a match and along with his amazing in ring ability he makes for one deadly wrestler.
Essa Rios (aka Mr. Aguila aka Papi Chulo)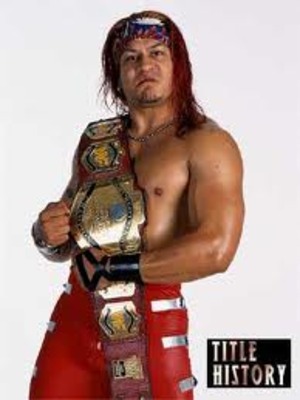 Essa Rios is responsible for bringing Lita to the WWE and making her a big name so if that is what he only remembered for, then we salute you.
Essa was great because he was exactly what the WWE needed during their times of power houses and technical monsters.
He was paired off against Dean Malenko, as the two put on some great matches that will be remembered for days to come.
He is also a former WWE light heavyweight champion.
Perro Aguayo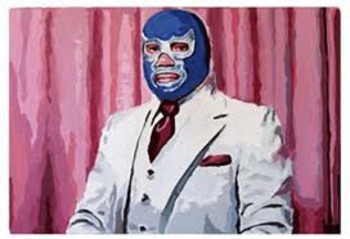 Record holder for the WWF Light Heavyweight Championship. Eight times.
Shawn Michaels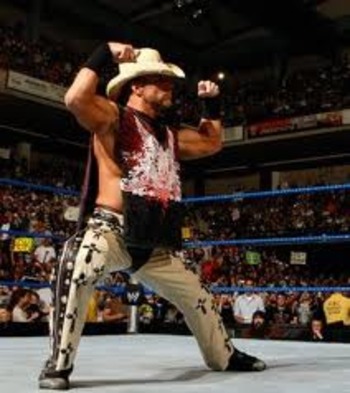 The Showstopper is one of the WWE's finest assets. Once the looker, HBK had it all. He was loved by most and hated by many yet he is still regarded as one of the greatest to ever step foot inside the squared circle.,
Vince knew all too well just how arrogant and cocky HBK can be, so instead of fighting it he used it to bring in a whole new range of audiences around the states and worldwide.
HBK is noted for some of the most controversial moments in wrestling history such as the Montreal screwjob, The Curtain Call, and of course D-X.
D-X today is still one of the best selling merchandise products in WWE, the fan base is so big that people from China named their local football team Degeneration X.
HBK is not known as the Showstopper because of his outrageous behavior, but mainly due to his incredible in-ring ability, he can make any one look good.
His matches with Bret Hart, HHH, Austin, Owen, Taker and Angle are some of the finest spectacles ever seen in a WWE Ring.
He is a shoo-in for a future HOF and thanks to Vince, we have witnessed one of the greatest entertainers gracing us with his presence for over 20 glorious years.
Rob Van Dam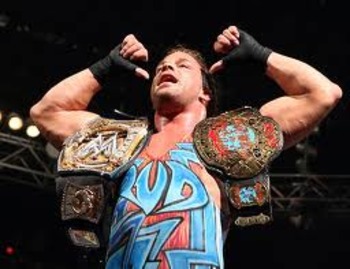 RVD is the most loved man in wrestling.
I have never heard anyone boo RVD for as long as I can remember; if that does not make him great, I don't know what does.
RVD, known for his frog splash as well as his educated feet, managed to put on some of the greatest matches known to man.
His feud with Jeff Hardy has to be up there, as well as his match with ECW originals.
RVD knew how to be a performer; however, I feel that his cocky attitude ended up being his ultimate downfall.
Nevertheless, when you are that good, then how can you help but be cocky?
Eddie Guerrero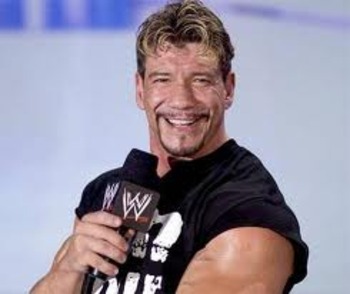 Eddie Guerrero, before his whole "lie, cheat, and steal" persona developed in WWE, which saw him capture his first WWE title, he was never really taken seriously, even though he put on some great matches with the likes of Benoit, Angle, Edge, and others.
Eddie is regarded by most as the greatest Mexican wrestler to have ever lived, after his passing, his death slowly killed the WWE, as all the fun and laughter he brought to screens slowly drifted away.
Eddie headlined Wrestlemania against Kurt Angle, after that he would have a feud with Rey Mysterio and Batista.
Other than his remarkable feuds and matches, Eddie was a great teacher outside the ring. He helped guys such as Edge, Rey, Chavo, and others develop their character and in-ring ability.
Dean Malenko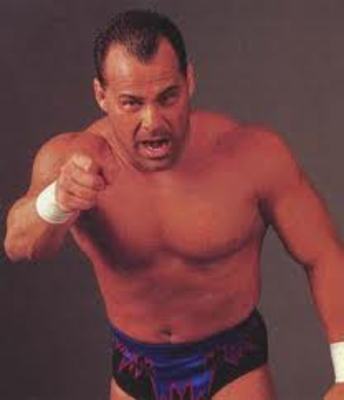 Dean Malenko or the man of 1000 holds is one of the most gifted performers, not only in his weight class but in the world.
He was voted the single greatest wrestler in 1997 by PWI, which is an incredible feat especially seen as how much competition there was at the time.
Dean has also trained a handful of wrestlers, including the current World Heavyweight Champion, Kane.
The Pegasus Kid (Chris Benoit)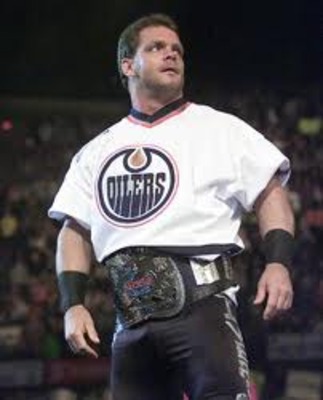 Benoit will always be remembered for what he did that tragic night several years ago, which I won't go into detail. However, personal life aside, we can't help but give the man his props.
He dedicated his life to the sport. He started at New Japan Pro Wrestling and eventually worked his way to WWE. Benoit was one of the great pure wrestlers the company had to offer.
His matches alone were treated with tremendous respect by those around him. I truly enjoyed his feud with Kurt Angle in particular.
At a time where Entertainers such as Rock, HHH and Austin were calling the shots, these two men showed the other side or the forgotten side of wrestling.
Chris Jericho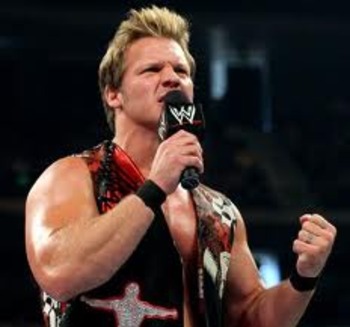 After his unappreciated spell with the WCW in the mid 90's, Jericho finally decided to jump to rival show WWE after signing a contract with the company in 1999.
Then during a promo that took place on Aug. 9, 1999, we were finally introduced to the already established superstar Chris Jericho.
The crowd went insane, they could not believe there eyes as one of WCW's guys were standing in front of the Titantron whilst the People's Champion, The Rock, was in the ring.
Just to show you how great of a star Jericho is, for a debut he was electric; personally I feel no one has ever come close to duplicating what Jericho did that night.
He was composed, energetic and certainly charismatic, he put on a great display of character as he wooed the Chicago audience, the chemistry he created with the Rock was certainly special.
Jericho has the distinct honor of holding the prestigious IC Championship more times than any other superstars.
During the Invasion angle, we were treated to some pretty amazing moments such as Stone Cold Steve Austin's Betrayal, DDP revealed as the stalker, The Return of the Rock, and of course Chris Jericho capturing his first heavyweight title.
The great thing about this particular victory is not that he was competing against the Rock, but that he finally achieved what every wrestler wants and that is to be the best in the business at what they do.
Now we should not really state that winning titles makes you the best, however after the way Jericho was treated in WCW, the way he was misused etc
It was great to finally see him wear the gold around his waist.

Tiger Mask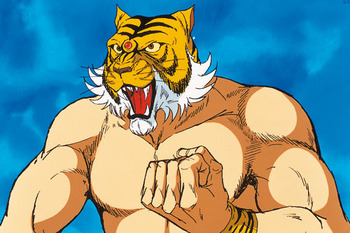 For me he is the greatest masked wrestler ever to have lived. He managed to put on some great matches with the likes of Bret Hart and Dynamite Kid.
Mask was the only man to have won the WWE Junior Heavyweight Championship and the NWA Junior Heavyweight Championship.
His mentor is the great Antonio Inoki, a former WWE Champion and Hall of Famer,
Rey Mysterio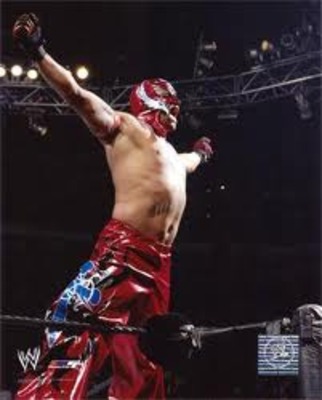 The ultimate Underdog is with out a shadow of a doubt one of the biggest names in the sport today. He is recognised around the world for his amazing moves, attire and matches.
Rey was one of the most popular wrestlers in WCW, ECW and of course, WWE.
He has been involved in many high profiled matches during his career, he has won the Royal Rumble and has managed to Headline and win a Wrestlemania match.
Rey is a great role model for younger talent who wish to follow in is footsteps. His good nature and wrestling persona has helped accelerate Mr. 619 to the top of the mountain,
Villano III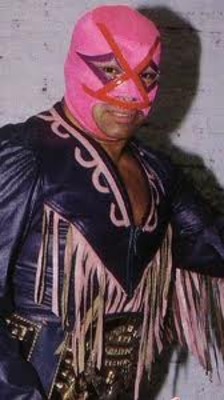 Villano 3 comes from one of Mexico's greatest his families, his father is of course the orginal Villano and his brothers Villano, 1, 2, 4 and 5.
Villano is known for unmasking more wrestlers then anybody superstar in the business today. Some of his victims include The Pegasus Kid (Benoit) and Aguayo.
He is a former seven-time WWF Light heavyweight champion, his matches in the 80's helped put Lucha Libre wrestling on the map.
Mistico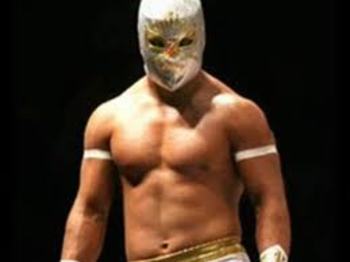 Mistico is Mexico's biggest box office draw in the illustrious history of Lucha Libre.
He was voted the best High Flying wrestler in 2006 and 2007 by the Wrestling Observer newsletter. Mistico is undefeated in eight of his Luchas de Apuestas matches.
Fishman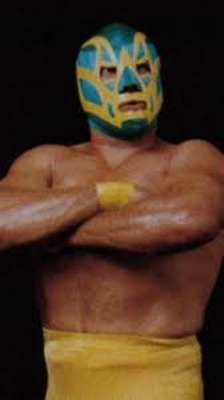 Fishman is one of Mexico's and Lucha Libre's greatest superstars of all time.
Great Sasuke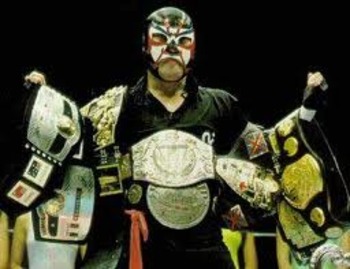 The Picture speaks for itself.
Ultimo Dragon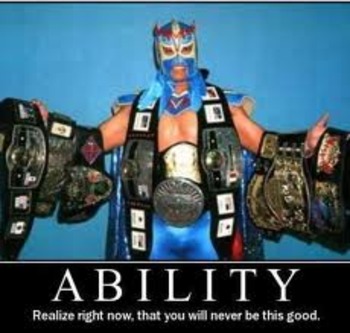 Jushin Liger maybe an icon in Japan, however Ultimo Dragon is a legend in his own right. he holds the record for the only wrestler to have held 12 different championships at the same time.
Like Liger, he has also innovated moves which wrestlers such as Jeff Hardy, Tajiri and others use today i.e. Asai Moonsault, Osaka Driver.
Ultimo made a brief appearance for the WWE in 2003 after he had signed a one-year contract with the company in the hopes of fulfilling his life long dream to compete at a Wrestlemania event.
He accomplished this at Wrestlemania 20 when he took part in the first-ever Cruiserweight invitational, although he came up short he definitely showed the world how great and talented he is.
Jushin Liger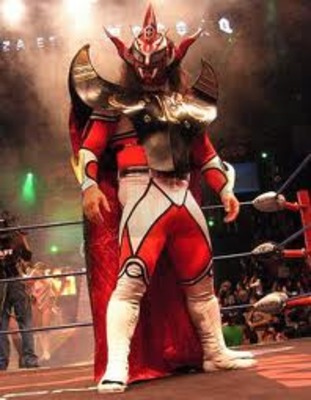 Jushin Liger is one of the most prolific and household names in Wrestling today, with his trademark attire and innovative moves such as the shooting star press he has become the definition of Light Heavyweight Wrestler.
With the likes of Jericho, Benoit and Owen Hart all stating that Liger is in a league of his own, it is only fair that for the 20+year career of Jushin to be credited as much as possible especially within the IWC.
He has accumulated over 50 championships in his career, his trademark move the shooting star press has been copied by many a superstar such as Brock Lesnar and Evan Bourne.
He is an icon in Japan and a Legend worldwide.
Keep Reading