Brett Favre Scandal: Latest on Jenn Sterger, NFL Probe and Suspensions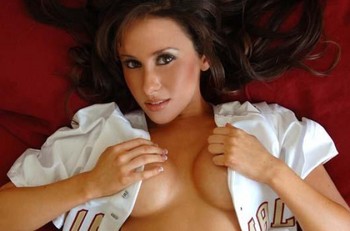 Brett Favre is being investigated by the NFL concerning alleged "sext" messages and voicemails sent to former New York Jets employee Jenn Sterger.
Both parties have had very little to say on the matter, but this story is still developing daily.
Let's run through what we know about the Brett Favre scandal and then try to make sense of the situation.
Will Favre really be suspended?
What does this mean for Jenn Sterger and her "career?"
Read on for all the dirt...
And yes, guys—I have plenty of pictures of Sterger.
Who Is Jenn Sterger?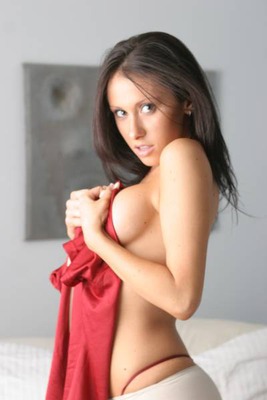 Jenn Sterger made a name for herself as a Florida State cowgirl, and she posed for Playboy after her 15 minutes gained from a Brent Musburger mention were up.
She was the "Sports Babe" for Sprint Exclusive Entertainment, and she became a sideline reporter for the New York Jets
Deadspin Story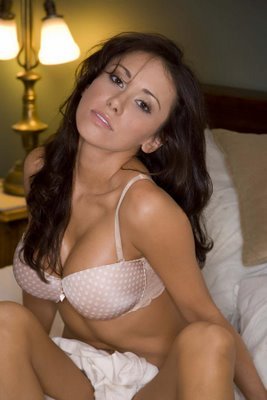 According to Deadspin.com, Sterger went through a third party to leak inappropriate photos and desperate voicemails believed to be from Brett Favre.
She told Deadspin that she had received these pictures, and of course the gossip blog jumped at the opportunity to publish them.
Is Favre a Victim?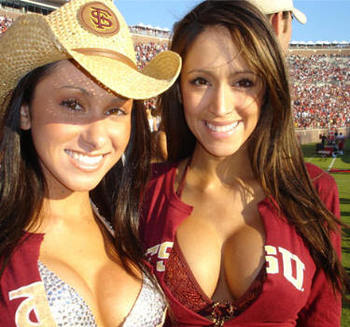 Okay guys. I know you would be more than a little hurt if you sent out a picture of your junk to some girl only to find it later all over the Internet, but I am having trouble feeling much sympathy for Brett Favre.
Seriously though—how dumb can you be?
"Hey attention-craving chick with big boobs and an even bigger sense of entitlement, I'm going to give you pictures of my penis, but don't show anybody."
Come on, Brett!
Is Sterger the Victim?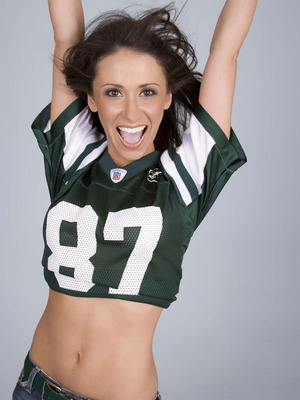 I'm sorry, but there is NO WAY that Brett Favre just decided to send Jenn Sterger pictures of "little Brett" completely out of nowhere. There had to have been some encouragement on her part.
It's a little strange that she kept these photos and text messages for so long without reporting them. Could it be that she was waiting for Favre to delete all the text messages she sent him?
Even though there aren't many girls that like to stare at pictures like these all day, I can almost guarantee you that this isn't the first (or 50th) time that Sterger has seen male genitalia.
Sterger Wants to Be Taken Seriously as a Journalist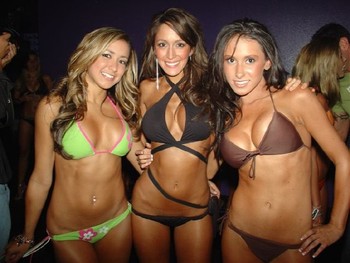 She even had her breast implants removed a year ago because "they served their purpose," and she didn't want to be stereotyped.
That worked.
Why Deadspin?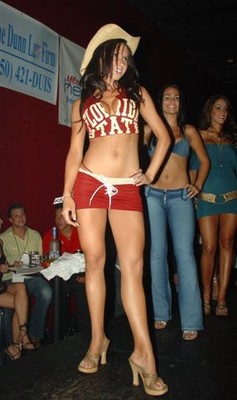 Maybe I'm just crazy, but if Jenn Sterger was really all that offended, I think she would have notified the proper authorities as soon as she received the messages.
Instead, she waited about two years and then gave the pictures to a poorly designed gossip blog.
Sorry guys. Your blog is funny, but high school kids' MySpace pages look better than your site.
What Is Favre Saying?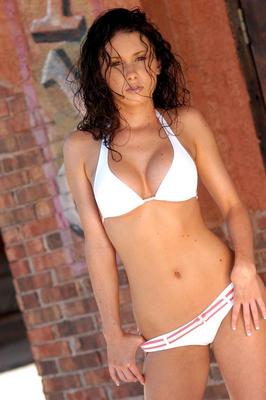 When asked about this situation, Favre hasn't said much.
He stressed in the days before last night's game that his main focus was on the New York Jets.
When asked directly about the Jenn Sterger allegations, he said that the situation would "work itself out."
What Is Sterger Saying?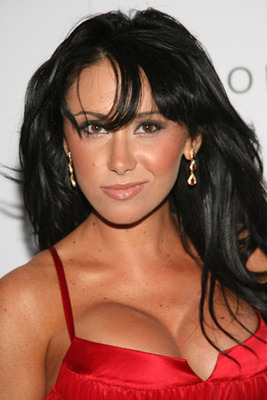 Again, not much.
Aside from a Deadspin writer's take on the matter, the only statement Sterger has made was through her agent (this girl really has an agent?) saying that Sterger would act in her own best interest.
Meaning: She's looking for more cash!
NFL Investigation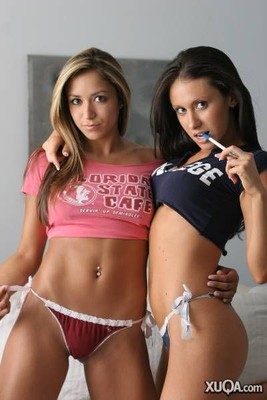 Look At Me! But don't hit on me!
The NFL is currently conducting an investigation on this matter, but Jenn Sterger's cooperation will be crucial in finding any fault on Favre's part.
Personally, I don't think that this sort of thing should be punishable under the NFL's Personal Conduct Policy. She didn't press charges, so this should be settled privately.
Possible Suspension?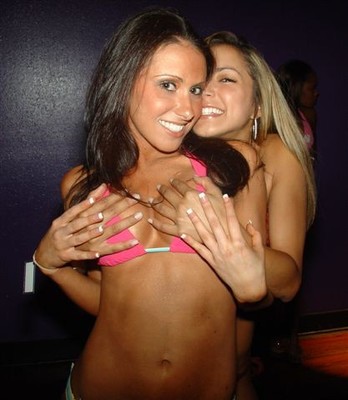 Take me seriously as a journalist!
Will the league suspend Favre?
I really don't think so.
I know I've said this before, but no matter how hard the NFL is trying to improve its image, it's still an organization full of dudes.
Dudes do dumb stuff like this. Dudes act like animals sometimes.
The only reason this is "news" is that Brett Favre is such a prominent figure in the league. He did nothing illegal.
Keep Reading

Minnesota Vikings: Like this team?