100 Greatest Professional Wrestlers Of All Time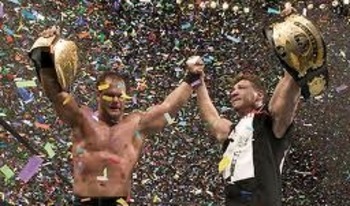 There are hundreds of greats in the brilliant sport of Professional Wrestling from all over the world.
France, Canada, Japan, Italy and the Isle of Samoa are all going to be honoured in this slide show along with other countries like Mexico, Spain, Ireland and of course The United States of America.
I will also feature a slide of honourable mentions as we all know there are more than 100 wrestling legends.
Dave Finlay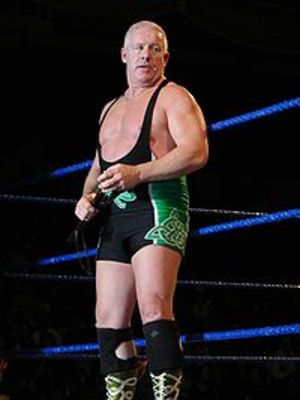 Finlay is undoubtedly a very good wrestler and has been in the business for over 35 years and has won titles in Japan, WCW and of course WWE.
Finlay has made an amazing contribution to Pro Wrestling and deserves a HOF Spot.
He has also the great honour of been able to say he trained Champions like CM Punk and Melina along with many more.
Sting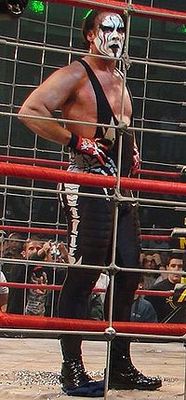 One of the biggest and best wrestlers to ever look in TNA's direction, he won numerous titles in the promotion and in WCW.
Sting I think may be the only guy on this list not to have ever worked under Vince McMahon Sr. or Jr.
Due to the fact that he has never featured in WWE that means we never got to see him go against the like of:
The Undertaker
Shawn Michaels
Triple H
Batista
John Cena
Along with many other wrestling legends.
Andre The Giant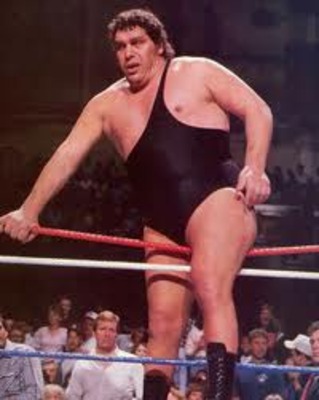 Andre met his end at the young age of 45.
He won dozens of titles in his years and in 2005, Andre made his way into the WWE Hall of Fame.
Hulk Hogan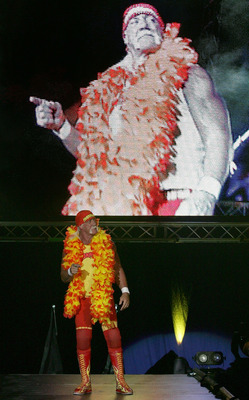 Paul Kane/Getty Images
When I did Andre's slide I thought it would be well...Trivial to have him followed by the first-ever man to bodyslam that legend that is Andre The Giant.
His feuds with stars like Sting, Andre and The Rock were amazing, rather like his fan support.
Hogan was the first-ever 3-Time WWE Champion.
Bryan Danielson (now known as Daniel Bryan)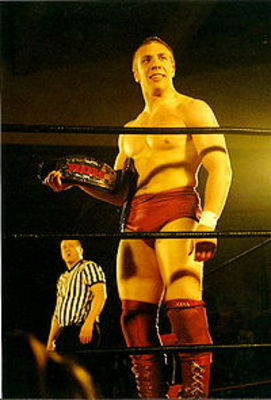 Watch his matches against Nigel McGuinness and more recently in WWE against The Miz and Edge and you will see why this man is on this list.
His technical skills are magnificent to the least.
Chris Benoit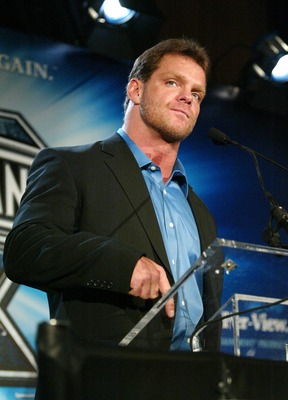 Peter Kramer/Getty Images
I do not think I can use words to describe his skills in the ring and this slideshow is about the wrestling world.
Ric Flair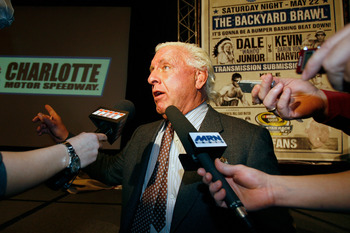 Jason Smith/Getty Images
One technical wrestling great follows another.
16-Time World Champ.
WOOOOOOOOOOOOOOOOOOOOOOOOOOOO!
The Great Muta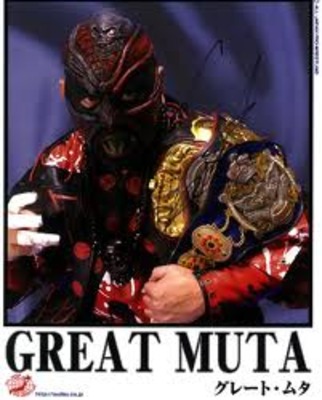 A high-flying expert who has inspired the likes of Rey Mysterio and Evan Bourne into what they are today.
Muta traveled all over the world and found success in WCW.
The British Bulldog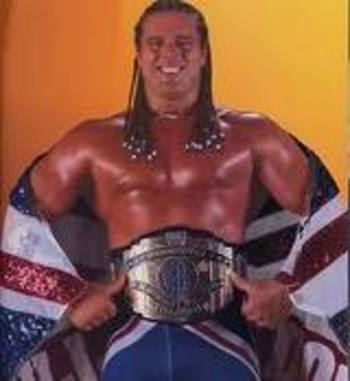 A proud trainee of the famous Hart Dungeon has made an amazing impact in pro wrestling.
RIP to a wrestling great.
Wade Barrett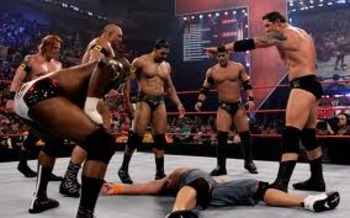 One Englishman to another.
Barrett has amazing in ring and mic skills that are sure to get better. He was also the first-ever winner of NXT and the first-ever leader of an all-rookie stable.
Barrett is one for the future.
Roddy Piper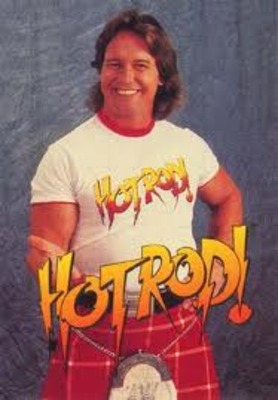 Let stay in the UK now and remember one of the greats.
Rowdy Roddy Piper
Dudley Boyz
Dudleys are one of two stables that will feature in this slide show and because they never hit it off as single competitors then it was only fair to put them in together.
They have won over 20 Tag Titles as a unit.
Bruno Sammartino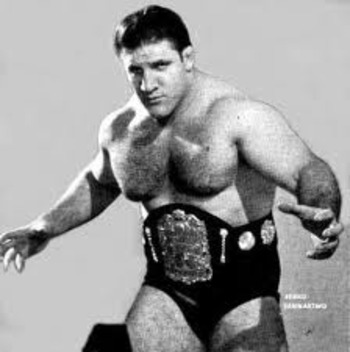 The Italian is a wrestling god and held the WWE title for a long time.
Dean Malenko
The man of a 1,000 holds!
Rey Mysterio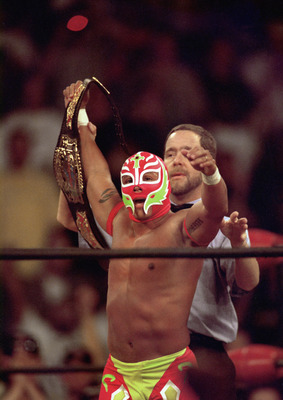 Elsa/Getty Images
The man with a 1,000 masks.
Rey is one of the Greatest Cruiserweight wrestlers ever and is a future member of the HOF.
Scott Steiner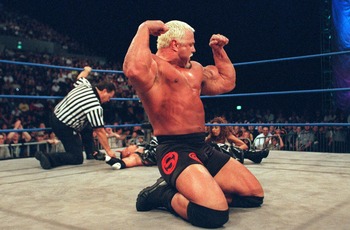 Scott Barbour/Getty Images
Steiner was featured on the very first RAW and also dominated WCW and also the Tag Team division with his brother Rick.
Trish Stratus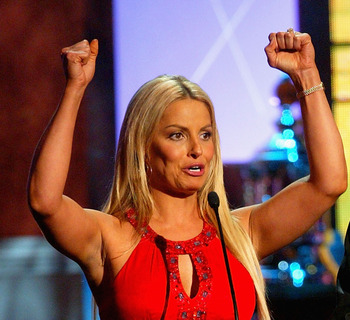 Dave Sandford/Getty Images
A beautiful individual who will never be forgotten in WWE Legacy.
Her feuds with the likes of Lita and Mickie James were astonishing.
Chyna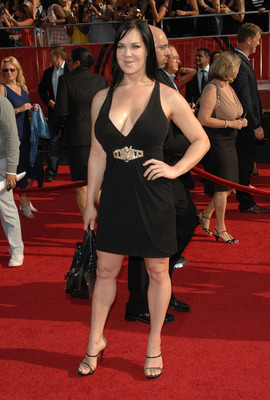 Stephen Shugerman/Getty Images
The first ever lady to enter the Rumble, AND she held the IC Championship a couple of times.
Antonio Inoki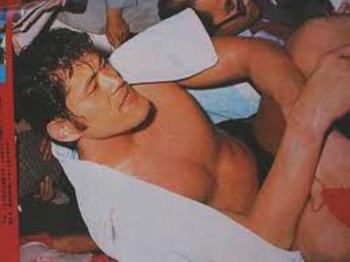 One of the greatest Asian wrestlers the planet has ever witnessed.
Kurt Angle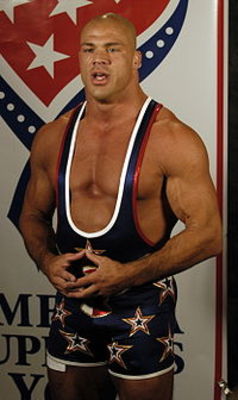 You had to have thought he would be in this slideshow?
Scott Hall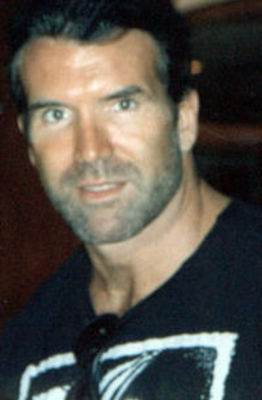 In his prime this guy was brilliant and created an amazing reputation despite never winning the WWE Title.
He brought tons of prestige to the Intercontinental Title and he also brought the Ladder Match to WWE.
Bill Goldberg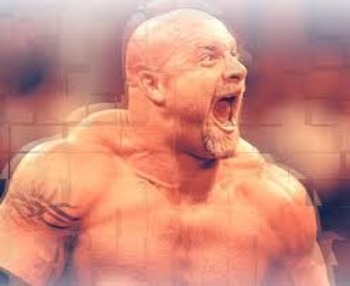 Who's NEXT?
His work in WCW is why he is here.
Goldberg gave us incredible matches against HHH, Sting, Hogan, Ric Flair, and The Rock.
Dave Batista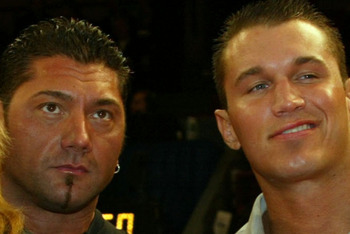 Ray Amati/Getty Images
One animal brings us to another.
The powerhouse has given us unforgettable matches against Orton, HHH, Taker, HBK and forgettable ones against Cena.
Booker T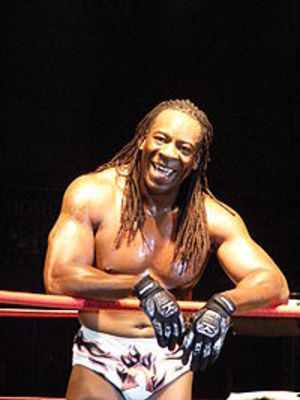 He has won over 15 major titles in three companies.
His mic skills and martial arts skills are flawless.
Mae Young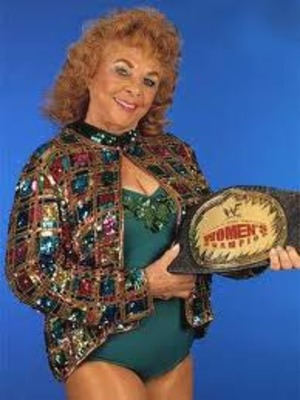 Am I the only guy who think is was disgusting when she made out with Khali?
Sorry for punishing ye with that thought again.
A brilliant woman who deserves a spot here.
John Cena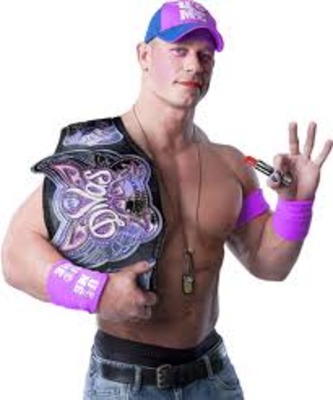 Love him or hate him, he deserves to be here.
Jim Duggan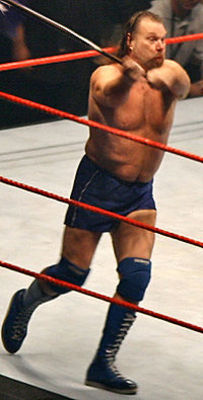 The first-ever winner of the Royal Rumble deserves a HOF spot as much or more than he deserves to be here.
AJ Styles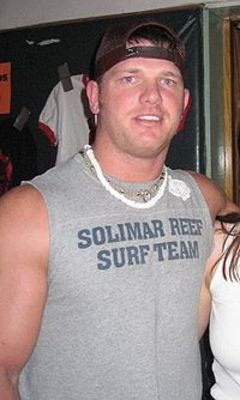 TNA's first-ever TV Champ needs a face turn, but nonetheless he is very talented and has one of the best finishers currently in the business.
Diamond Dallas Page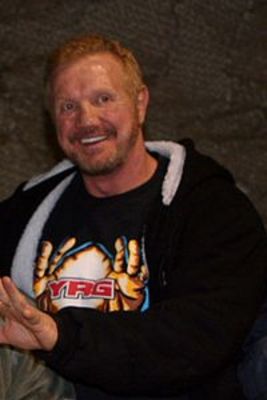 The WCW great battled the likes of Scott Hall, Steiner, Hogan, Luger and Benoit in his prime.
Chris Jericho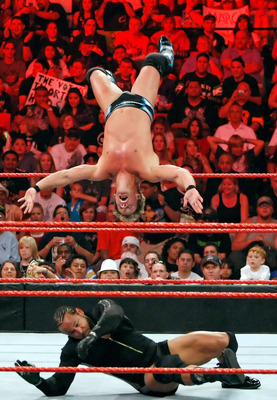 Ethan Miller/Getty Images
One of the best mic workers ever has won more IC titles than any other athlete to date and also has a couple of World Titles to back that up.
Gail Kim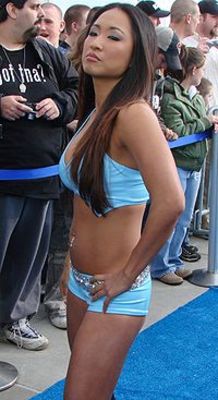 She was the centre of TNA's brilliant Diva's division for 18 months and has held her fair share of Titles. She is very underrated and sexy.
She has recently been buried by Vince and oh did I mention sexy?
Arn Anderson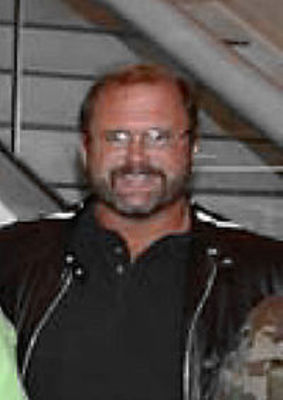 One of the awesome Horsemen cannot be left out of this slideshow by any means.
Jeff Jarrett
The winner of TNA and WCW's world title and also WWE's Intercontinental Title.
Randy Savage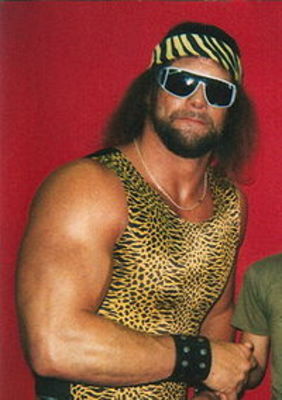 Savage found success in both WWE and WCW.
Lita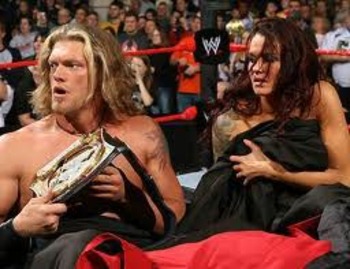 The powerful Diva who may not be Trish's best friend is definitely going to be mine if my wish comes true.
Lita has won lots of gold in her days and has been a valet to greats like Jeff Hardy, Edge, and also Kane for a short stint.
Lex Luger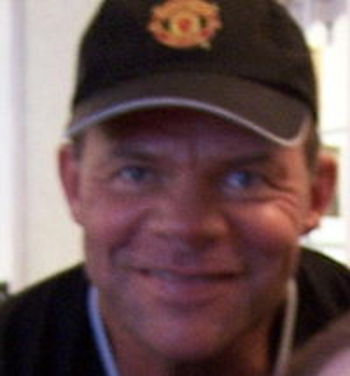 The powerhouse is the 36th man on the list, which I should add is in no particular order.
Kane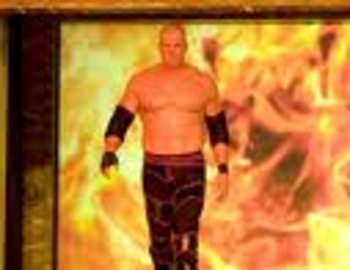 "The Devils Favourite Demon" is an amazing wrestler who is in the middle of a very impressive title run.
Shelton Benjamin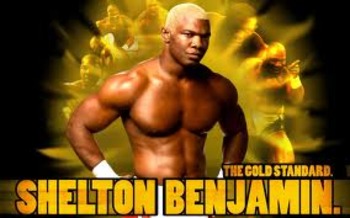 The most misused wrestler ever is always the best mat wrestler in the business.
Bam Bam Bigelow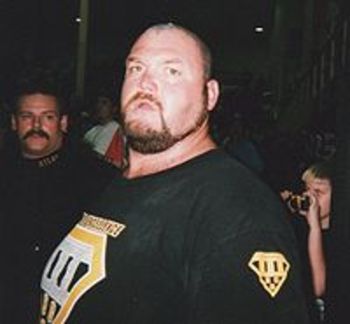 Triple B, Ha, was an intimidating wrestler with good ability.
Eddie Guerrero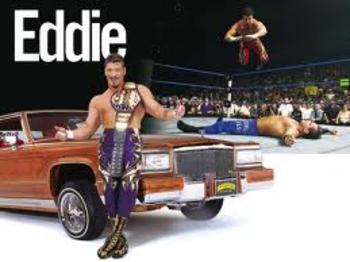 Latino Heat.
The Mexican icon was an awesome athlete in both WWE and WCW and ended JBL's long title run to win his first world title.
Eddie also won the US and IC title a couple of times and dominated the Tag Team division on numerous occasions.
RIP to one of WWE's greatest competitors.
Vader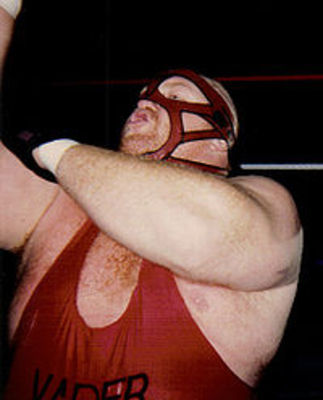 Vader was a massive competitor who won World Titles in both WWE and WCW.
Ultimo Dragon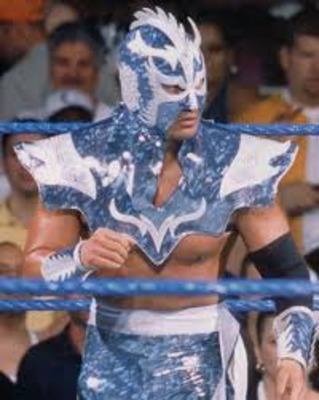 A great Cruiserweight who will always be remembered for his skills.
The Ultimate Warrior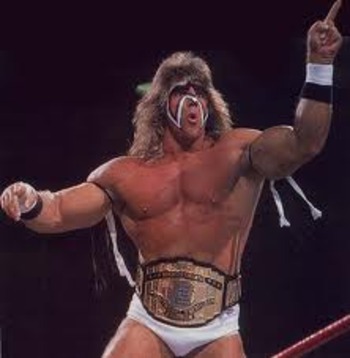 He may be overrated but he left his mark in WWE history.
CM Punk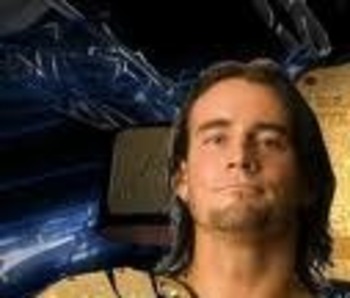 He has won the IC, World Heavyweight Championship (x3) and the ECW title as well as a Tag Title with Kofi Kingston, all within three years.
Willam Regal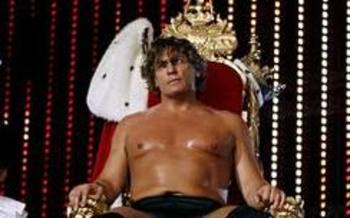 He has defeated guys like CM Punk, Kane, DDP, and Tommy Dreamer.
In the WWE, he has won the crown of being called the King of the Ring, the IC title twice and is also a four-time WCW TV Champ.
He has also trained athletes like Samoa Joe, CM Punk and the reigning US Champion Bryan Danielson.
Mick Foley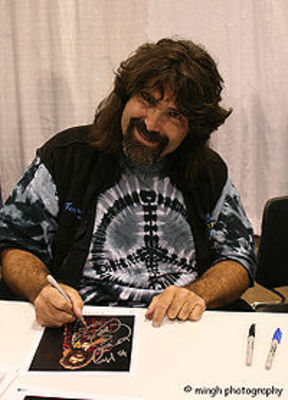 A three-time WWE Champion and a one-time TNA World Champion has victories against Flair, HHH, The Rock and Edge all to his advantage.
Christopher Daniels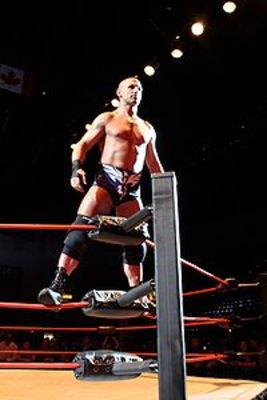 A great worker who can sell an injury unbelievably well has walked out on TNA recently thanks to Hogan and Bischoff. He dominated the X Division.
Road Warriors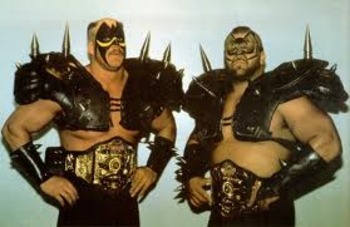 The second and final tag team on our list were true greats in the division that is now ruined by WWE.
Edge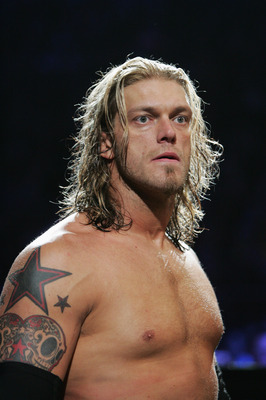 Gaye Gerard/Getty Images
Edge is an amazing WWE star who has won an astonishing 9 World Titles and 9 Tag Titles amongst others.
In total, he has won over 25 Titles.
Jerry Lynn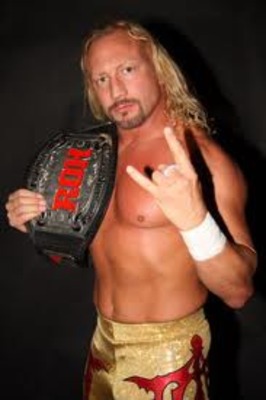 A former ROH World Champion, 2 Time X Division Champion and a former ECW World Champion.
Stone Cold Steve Austin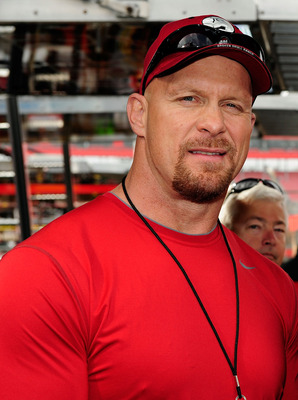 Rusty Jarrett/Getty Images
The owner of the best gimmick in Pro Wrestling history led WWE through the Attitude Era and gave us excellent A+ matches against Foley, HHH, HBK, Bret, and of course his nemesis, The Rock.
Christian
A former TNA World Champ, IC Champ, and ECW Champ has also been part of one of the greatest Tag Teams in WWE history, E+C (Edge & Christian).
Perry Saturn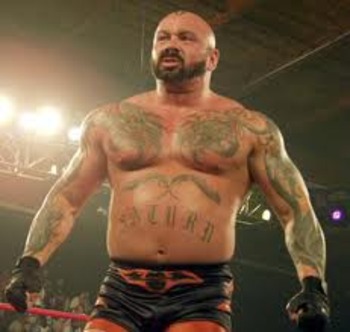 Despite his current hatred towards the sport, Saturn once held the IC Championship and twice held the WCW Tag Titles with both Chris Benoit and Raven.
"Cowboy" Bob Orton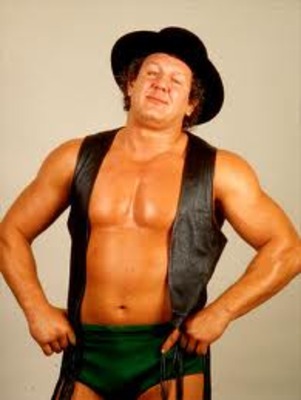 The father of Randy Orton won lots of gold and is a member of the HOF.
Jeff Hardy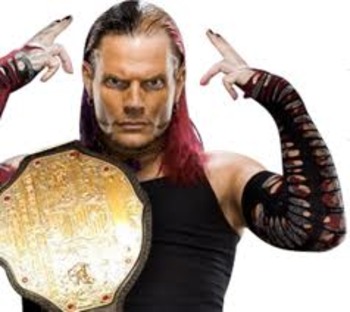 Jeff Hardy has won 3 World Titles along with IC Championships and multiple Tag Team gold.
Mr Perfect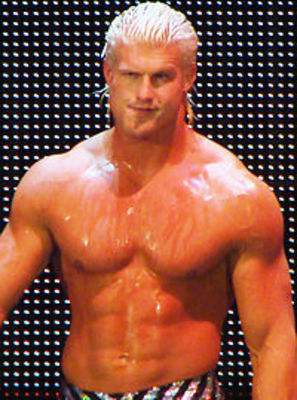 Did the above photo trick you? Answer in comment section
Mr. Perfect was the perfect Athlete in terms of the look, mic skills, ring ability, fan base and even the perfect name.
Sid Vicious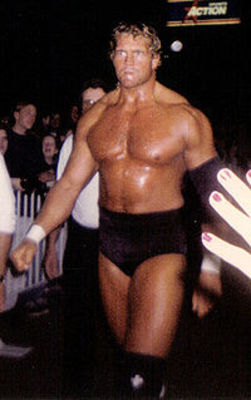 A hotheaded 2 Time WWE Champ strolls into the countdown.
Brian Pillman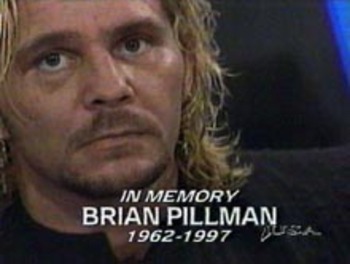 If a 5 Star match is what you wanted, Pillman would sort it.
A true Legend, RIP.
Big Show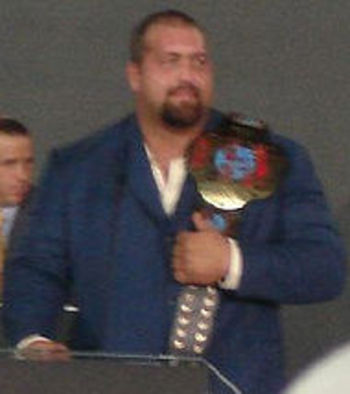 Former WWE, WCW and ECW World Champ also the first ever Two Time unified Champion and a multi-time US Champ who has good skills considering he is 479 pounds.
Ted DiBiase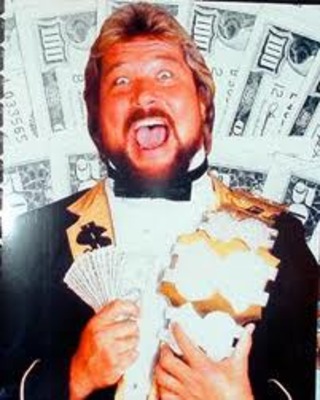 The Million Dollar Man once bought the World Title because he could not defeat Yokozuna.
Yokozuna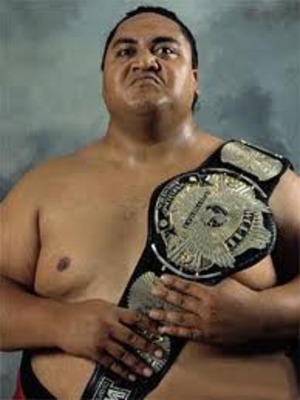 A gigantic athlete, with the help of Mr. Fuji he was a very successful man.
JBL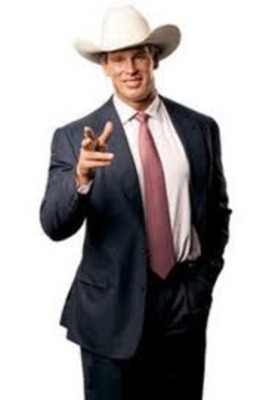 The rich man from from Texas is an amazing competitor who found success in the Tag Team division with Faarooq and Barry Windham.
He also held the WWE Title for a long time.
Kevin Nash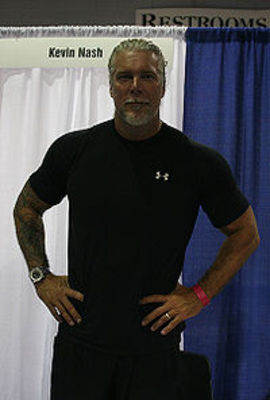 Big Sexy is a former WWE and WCW World Champion.
Barry Windham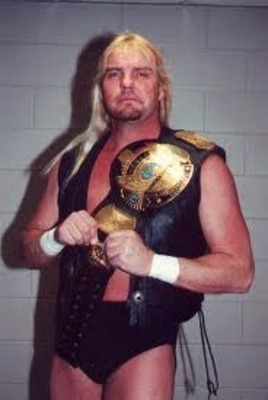 A brilliant athlete who won title after title.
Triple H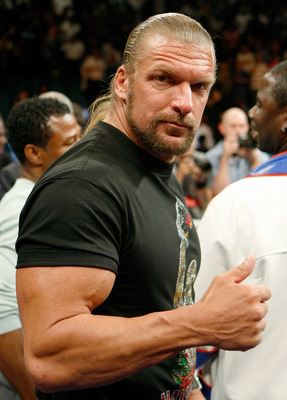 Ethan Miller/Getty Images
I do not need to justify this pick but I will say one thing, this man will end Flair's record of 16 World titles.
Ricky Steamboat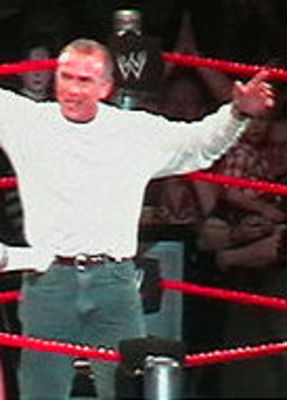 One of my all-time favourites has had marvelous matches with Jericho, Flair, Arn Anderson and George Steele.
Rikishi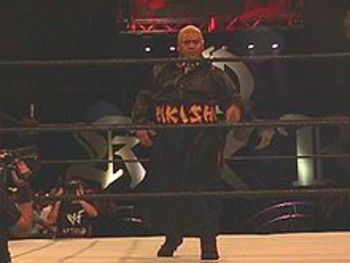 A good competitor who has had a memorable feud vs. Austin. Rikishi has won the IC Title on one occasion.
Umaga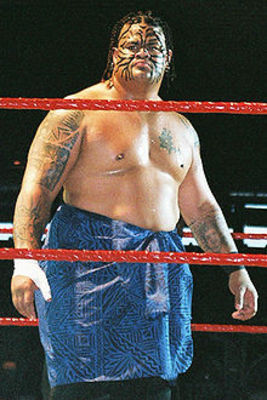 I believe this man was on his way to his first ever World Title before his sad, premature death.
RIP to a former IC Champion.
Jimmy Snuka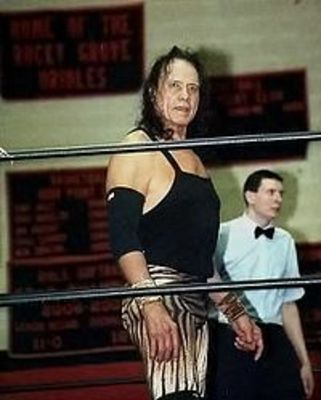 The father of Sim "Deuce" Snuka and Tamina is a wrestling great for so many reasons.
Randy Orton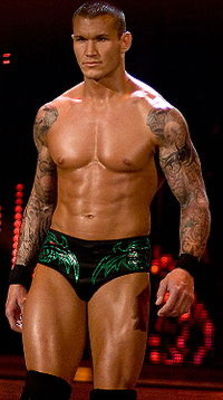 The Viper!
Orton is at the prime of his career and is in the middle of a very exciting WWE Title run.
Honky Tonk Man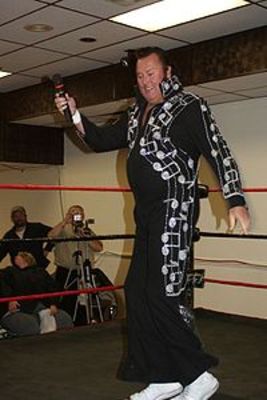 The longest-reigning IC Champion ever.
Pedro Morales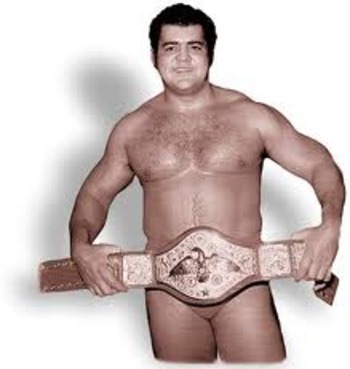 One Time WWE Champ and he also held IC Gold twice.
Jerry Lawler
The Voice of the WWE in my mind and certainly not Michael Cole.
Raven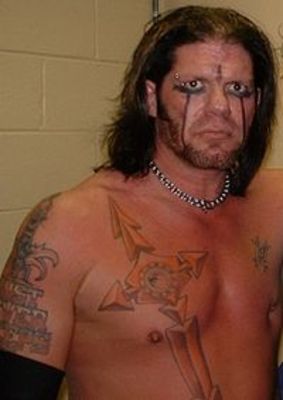 A former ECW and TNA World Champion.
Iron Sheik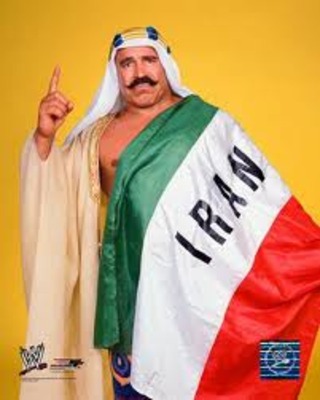 The only Iranian ever to win the WWE Title.
Dusty Rhodes
Father of both Goldust and Cody Rhodes and also a multi-time Champ within WWE.
Bob Backlund
Bob has an amazing ability to play either face or heel and he also introduced Kurt Angle into the Wrestling world.
Samoa Joe
A real force to be reckoned with and has won titles in both ROH and TNA.
Stu Hart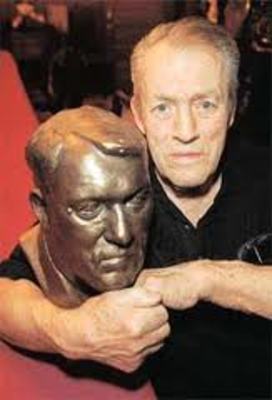 His contribution to Pro Wrestling is amazing.
He brought stars like his sons Owen and Bret into the business along with Jericho, Benoit and the World's Strongest Man.
Brock Lesnar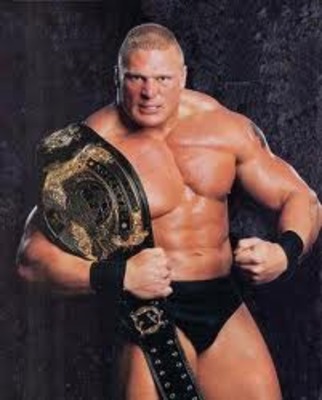 He may be better known for his recent MMA work, but Lesnar beat Taker, Angle, Show, The Rock, Mysterio, Cena, RVD and many more within two years.
He also lifted the WWE Title three times.
Junkyard Dog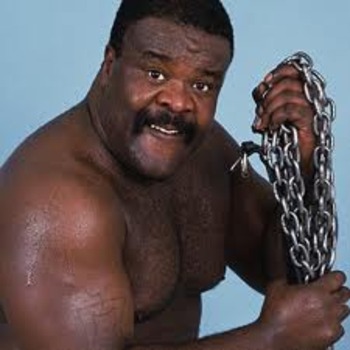 An amazing athlete who is a member of the WWE Hall of Fame.
Owen Hart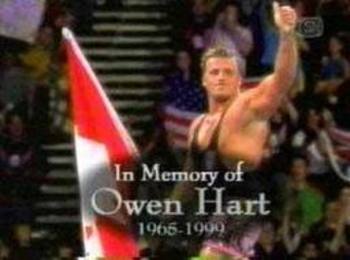 A massive player wherever he went.
RIP to a true great.
Bret Hart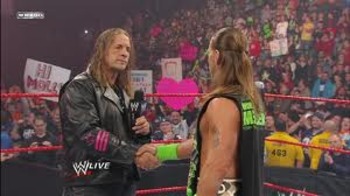 Epic
Not only the best Canadian wrestler of all time, but the best technical wrestler of all time.
Mark Henry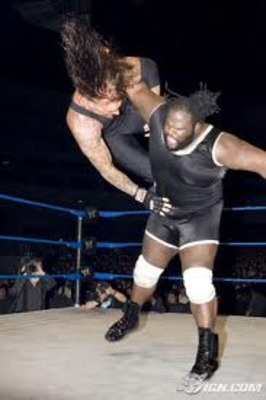 The World's Strongest Man.
Sean Waltman (aka X-Pac)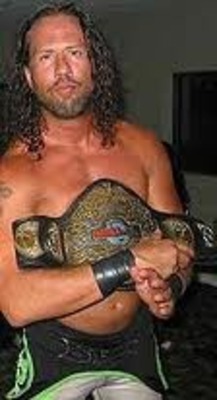 X Division titles along with IC titles and so many more...
Goldust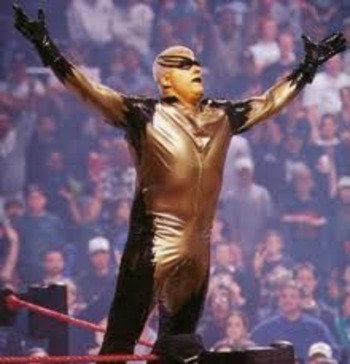 A brilliant character and wrestler who deserves a World Title more than most.
Dynamite Kid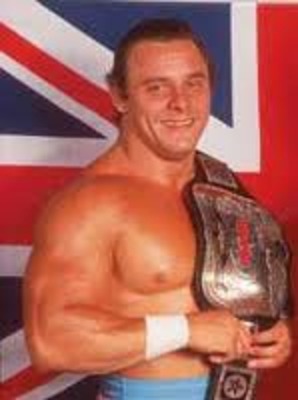 Harley Race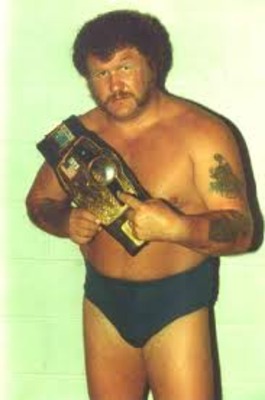 A huge guy who has given so much to this business.
Dory Funk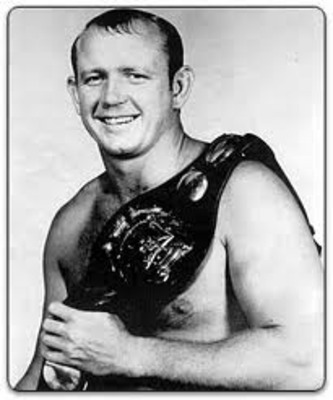 Representing the entire Funk family.
Jake "The Snake" Roberts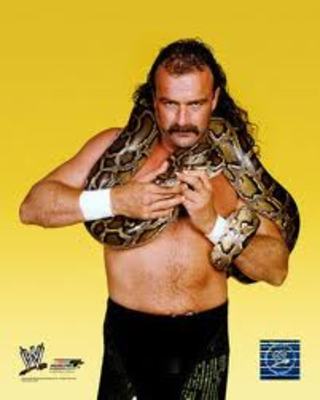 One of Taker's Mania Victims and a multi-time Champion.
Abyss
TNA's ultimate heel and former World Champion.
Bobo Brazil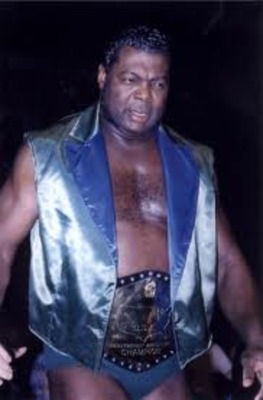 The first ever Black American to win the World Championship in WWE.
Ron Simmons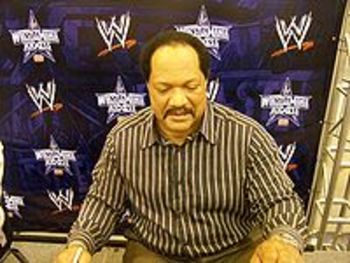 Jushin Liger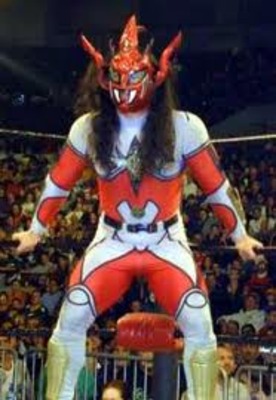 The creator of the Shooting Star Press.
John Morrison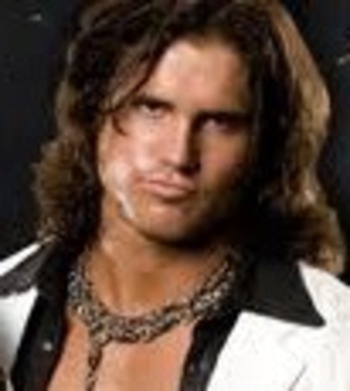 If a sick finisher and dominance in the tag team department is not enough, JoMo has also beaten the likes of Jericho, The Miz and CM Punk on his way to winning a lot of IC titles.
RVD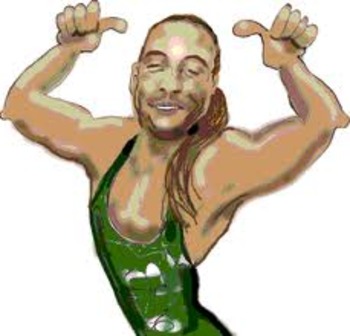 A true great who has won the ECW, TNA and WWE World Title as well as a batch of IC titles and Tag Team gold with both Kane and Mysterio.
The Rock
The People's Champion will never be forgotten even if we are STUCK in a PG Era.
The Undertaker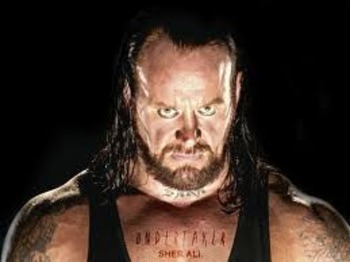 An amazing competitor and he will always be that, no matter what. His legacy at WrestleMania is amazing.
Marty Jannetty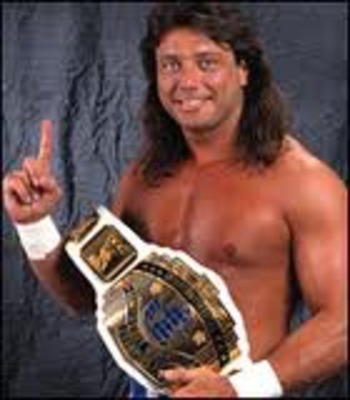 If you think Hardy, Benjamin, or Punk were and are misused then you have no idea about this guy...
Brilliant Ring Skills and dominated the Tag Team division with...
Shawn Michaels
The winner of the first ever Elimination Chamber has done all there was to do in this business and when the time came, he knew and did the right thing and retired.
It is a pity Hogan and Flair do not take a tip from HBK.
Keep Reading