Karen Owen and the Top Sports Sex Scandal Whistleblowers of All Time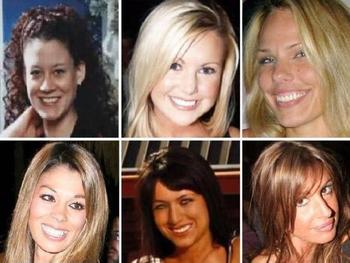 Remember when you were younger and you heard stuff about not kissing and telling? Well that was way before the internet. Now it pays to kiss and tell.
If you can make powerpoint presentations and grade your partners' performances you might get a book deal.
If you play your cards right, even a movie deal.
Oh yeah, about the title and the whistle blower double entendre...
Grow up!
10. Alex Rodriguez and His Strippers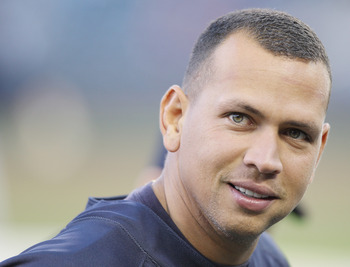 Elsa/Getty Images
While he was married, stories started surfacing that Rodriguez was stepping out on his wife, Cynthia.
Athletes cheating on their wives with strippers is not news. What made this extra salacious was the type of nude dancing ladies.
One of the adult dancers said the Yankees third baseman, "likes the she-male, muscular type. They brought me up to the champagne room one time. I spun around once and that was it. I'm not his type."
Wait, what?
9. The French Soccer Team and Zahir Dehar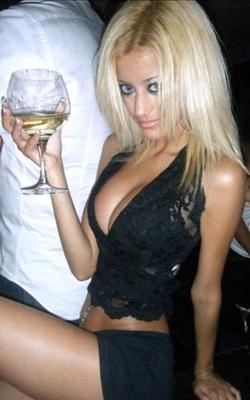 Man, it was not a good year to play soccer and be French.
Not only did the team implode at the World Cup, but three players were named in an underage sex scandal.
Zahir Dehar confessed to have had sex with at least three French soccer players: Franck Ribery, Karim Benzema, and Sidney Govou.

All of the players were way over 18, while she was way underage.
Vive Le France!
8. Shaquille O'Neal and the Suing Mistress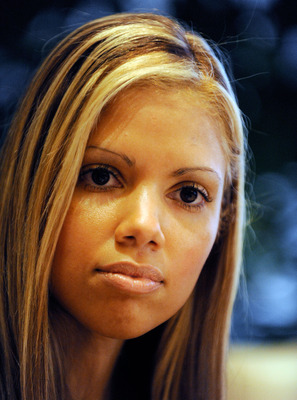 Kevork Djansezian/Getty Images
Everything the Shaq Daddy does is big. When he cheated on his wife, he did it with a young lady for five years.
And when he broke up with the alleged mistress, Vanessa Lopez, she said he hired someone to text her threatening messages.
She said she has records of O'Neal sending her number to an alleged strong man with the message: "dis is da numba shut dat bi*ch up!"
The next text said "and rub some icy hot on her lips." I kid, I kid. (I repeat, I made the last part up.)
7. David Beckham and Irma Nici
Apparently Becks steps out as well. Can I call him Becks or do I have to be British?
Anyway high priced former call girl Irma Nici, great name by the way, said she and Beckham got it on for $10,000 and she rates him a 7.5 out of 10 on the sex scale.
And he rates her a 1 on the "keep your frigging mouth shut and take the money" scale.
6. Marv Albert Likes To Bite His Mistresses
Jonathan Daniel/Getty Images
Marv Albert is proof that the world will forgive pretty much any freaky thing you do, as long as it is consensual and no one gets physically hurt.
Well, scratch the last part.
The story goes that the longtime Knick broadcaster plead guilty to misdemeanor assault charges when stories came out about him biting his mistress on the butt, several times.
Other stories included alleged "forcible sodomy," hair pieces, cross dressing (in lingerie, of course), and other stuff I don't want to think about when I hear Albert scream "Yessss!" the next time I watch a basketball game.
5. Roger Clemens and Mindy McCready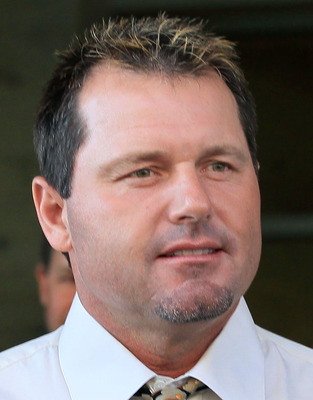 Mark Wilson/Getty Images
Right as the proverbial crap was hitting the fan for the Rocket man, stories surfaced that Clemens had carried on an affair with McCready, the country music singer, for 10 years.
And the relationship started when she was 15. McCready doesn't deny anything in the news story.
Clemens denied everything, saying they were just friends in that Biz Markie kind of way.
I for one believe Clemens, because he has given me no reason whatsoever to think he has ever lied about anything.
4. Kobe Bryant's Trip to Colorado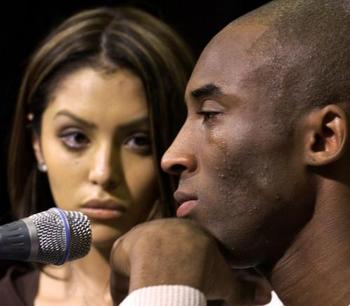 We know the story and since it got really legal and messy and sticky we'll just list the key words so you can google it.
Kobe Bryant adultery
Vail, Colorado
Alleged sexual assault
tearful press conference
$4 million ring!
Cases settled and/or dropped.
Never, ever going back to Vail again.
3. Tiger Woods Sex Scandals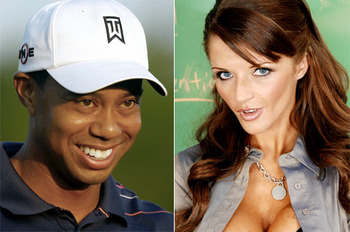 There are too many to name so we'll go with the craziest of the chicks.
The porn star Joslyn James, who released the "sexting" texts, said there was talk of dirty talk, spanking, choking, golden showers, and other fun things we talk about at cocktail parties and baby showers.
What made James stand out was that she lawyered up, had press conferences, demanded an apology from Tiger for his behavior...and then went back to her day job of doing sexual acrobatics on camera.
Or so I hear. Umm, yeah.
2. Karen Owen and Duke Sex Scandal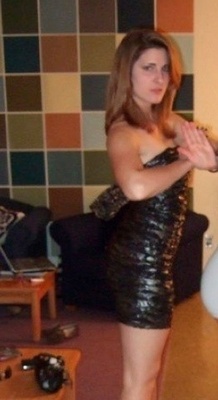 You know it's a shame when you can't just google Duke and Sex Scandal to get to this story. You have to be specific because Duke is sort of the Harvard of Sex Scandals.
Not sure what that means, but anyway Karen Owen went from having a scarlet letter and being called all types of unpretty sexually promiscuous names to possibly having a book deal and selling the movie rights.
Soon after she will be on a reality show and then rehab with Dr. Drew.
Where is Don King and his flags to scream "Only in America!" when you need him.
1. Rick Pitino and 15 Seconds of Loving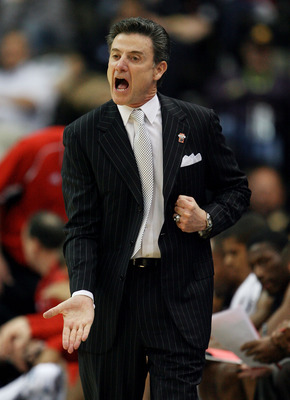 Doug Benc/Getty Images
How could this not be No. 1? It's the sequel to Fatal Attraction, except it's a commercial for erectile dysfunction.
When he was done in that diner and looked up into the disappointed and yet crazy woman's eyes, you think he took a deep breath then said...
"Larry Bird is not walking through that door...Kevin McHale is not walking through that door..."
Thank you, my work is done here.
Keep Reading