Top 10 Most Attractive Men in MMA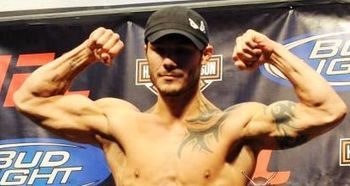 This one is for the ladies of Bleacher Report.

All I see are slide shows about the hottest women in sports, or the sexiest cheerleaders in the NFL.
Believe me, I understand why. There are many men that view/contribute to the site.
But, it's time for the hotties of MMA and no, I'm not talking about the ring girls!
Honorable Mention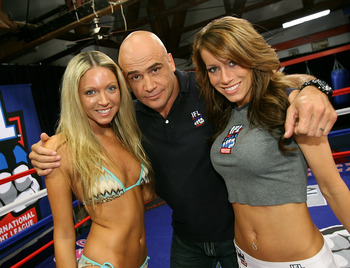 Michael Buckner/Getty Images

- Yoshihiro Akiyama: There he is, Sexyama. Everyone happy now?
- Cheick Kongo: He's french, and quite stylish.
- Matt Serra: Handsome, blue collar guy from New York.
- Diego Sanchez: Zen poster boy.
- Michael Bisping: Sexy Sex Pistol.
- Dominick Cruz: Bantamweight babe.
- Bas Rutten: El Guapo!
No. 10: Ryan Bader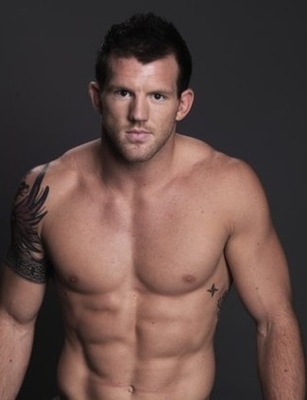 What's not to love about up and coming light heavyweight Ryan Bader?

His skills in the octagon are just as hot as that body of his.

He's got a rugged look, and the shoulder tattoo is a nice touch.
No. 9: Jon Fitch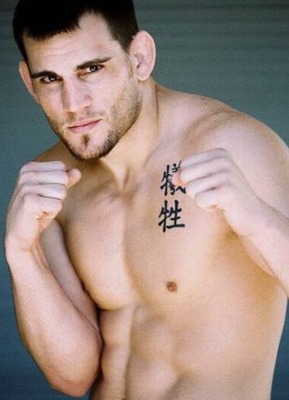 Most women might disagree with this one, but Jon Fitch is one attractive guy.

Sure, his ears are a little big and maybe his nose too, but he's quite the charmer.
No. 8: Dan Hardy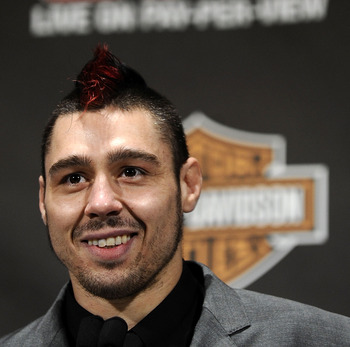 Jeff Zelevansky/Getty Images
Dan Hardy. The ultimate bad ass.

Every girl loves a bad boy.
He could be shit-talking Josh Koscheck, or knocking out an opponent, the guy is hot.


No. 7: Randy Couture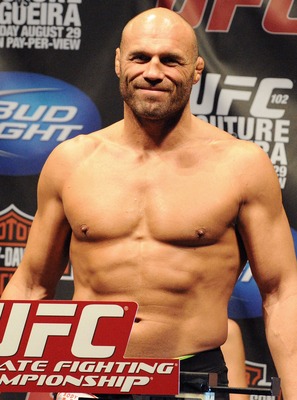 Jon Kopaloff/Getty Images
Randy Couture.

The face of the UFC.

The legend.

The champion.

For a man pushing fifty, the guy still looks good. No one can resist that gorgeous grin.
No. 6: Roger Huerta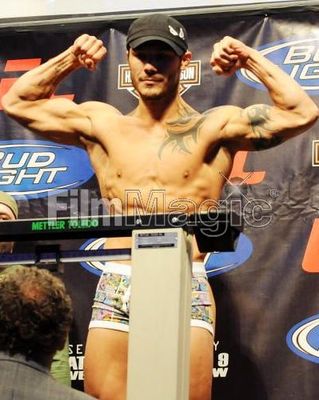 El Matador.

Roger Huerta is a pretty guy. Yeah, pretty.

He seems like a guy that may do a little more grooming than your average male.

Either way he's a hot tamale.
No. 5: Matt Hughes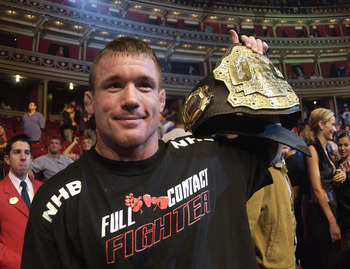 John Gichigi/Getty Images
Matt Hughes has those pretty blue eyes, and that buff physique.
He's hot, need I say more?
No. 4: Chael Sonnen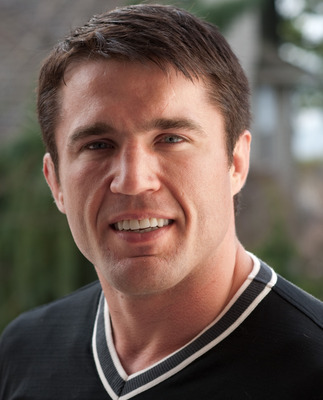 Oooh, Chael Sonnen.

He's one of those guy's that you have to look at more than once to notice his attractiveness.

He's funny and charismatic.

Those beautiful pearly white teeth are a plus too.

Women love a guy with straight, white teeth!
No. 3: Rich Franklin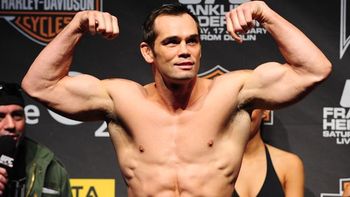 Rich Franklin is easily one of the most handsome men in the sport.
He's got an appealing personality, and a cute smile.
Not to mention he's the spitting image of a younger Jim Carey.


No. 2: Frankie Edgar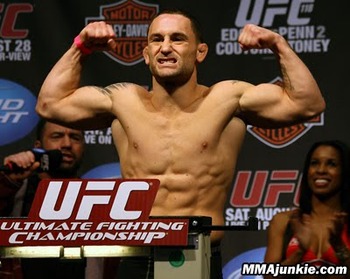 Hands down Frankie Edgar is the most adorable fighter in the UFC.
He's cute, maybe not hot, but cute.
No. 1: Georges St-Pierre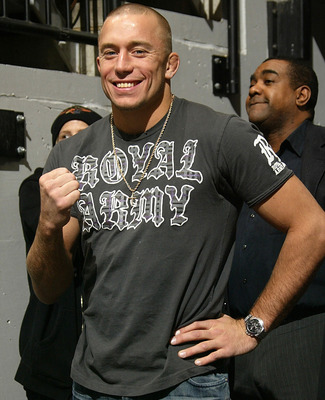 Dave Sandford/Getty Images
Georges St-Pierre.

Whether it's that perfect body or that charming smile, GSP has got the top spot.
And with that sexy French accent, I could listen to the guy talk all day.
Keep Reading