Tiger Woods Cigar Guy and the 10 Funniest Memes in Sports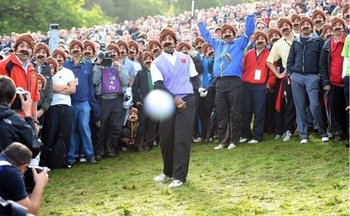 At the Ryder Cup this year, a photographer captured an amazing shot of Tiger Woods hitting an errant shot directly at his camera.
The picture became even more legendary when people quickly realized that a mustachioed guy smoking a cigar in a turban or wig was off to the right, giving us one of the best photobombs in sports history.
"Cigar Guy" quickly became a meme that spread all around the Internet with people photoshopping him into random pictures or swapping his face in for somebody else's.
Classic.
But is he the funniest mimic in sports? He's got some solid competition.
Here are The 10 Funniest Memes In Sports.
No. 10: Vuvuzelas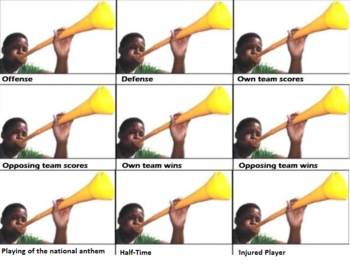 During the World Cup this year, nothing was as prevalent and annoying as the vuvuzelas. The constant buzz while you were watching games drove everyone insane.
That fact was not lost on the internet. Pictures and videos poppped up, mocking the horn, mostly by just photoshopping "ZZZZZZZZZZZZZZZZZZ" over any picture that would imply somebody was trying to hear something.
I also thought the video game idea for Vuvuzela Hero was particularly ingenious.
No. 9: Taking My Talents to South Beach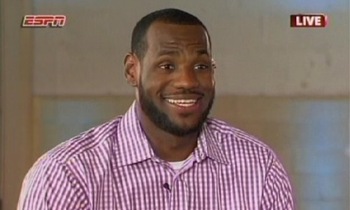 LeBron's "Decision" was the worst decision ever made from a marketing standpoint. This is one that we actually had the fortune to hate before it even happened, and then it lived up to all of our terrible expectations.
As soon as LeBron put on that insufferable show, spoofs of his decision started coming out, and the phrase "taking my talents to South Beach" took on a life of its own.
Although I'm not entirely sure this is a full-blown meme, it certainly resonated far beyond the sports world. And we all know the Internet loves anything it can ridicule.
No. 8: Green Man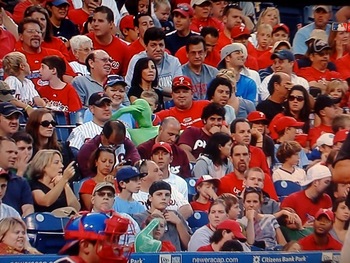 Can you spot the meme in this picture?
Thanks to one of the funniest bits from It's Always Sunny In Philadelphia, Philly fans have just one more way to try and get on camera.
To be fair, it's gone way past Philly, and the Green Man has become the unofficial mascot of the sports world. It's even spread to Canada!
Green Man!
No. 7: Tiger Woods' Commercial
Nike's advertising team must have all been wearing bad idea jeans when they came up with this commercial. Just a steady shot of Tiger as his dead father's speech was taken out of context.
They didn't realize that this would be the easier thing to parody? Jeez. The voicemail was the easiest and funniest one to do, but I'm also partial to hearing Morgan Freeman's voice over it.
No. 6: Kobe's White-Hot Photoshoot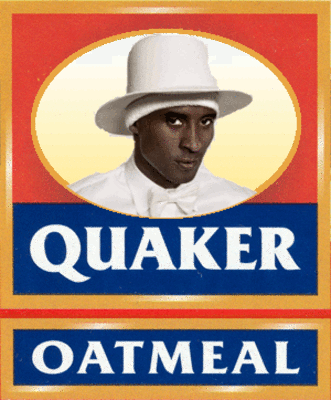 Does Kobe have handlers? He seems like a guy who pretty much has everything under control himself, but somebody should have told him what a horrible idea his photoshoot for LA Times Magazine was.
The all-white outfits of Kobe in an afghan and a crazy looking white hat with a bowtie just opened itself up to parody immediately.
It's hard to pick out the best, but this Quaker Oatmeal one hits it right on the head.
No. 5: Boom Goes the Dynamite
This poor bastard.
One time substituting as the anchor for his college's sports show and he forever lives in infamy. If you had the stomach to sit through the hilariously awkward video (which was like 10 episodes of The Office rolled into one) you got to see his amazing catchphrase of "boom goes the dynamite."
The video went viral, and now "boom goes the dynamite" is everywhere, even getting used by actual anchors on SportsCenter.
I mean, it's not a terrible catchphrase if you think about it...
No. 4: Phillies Taser Guy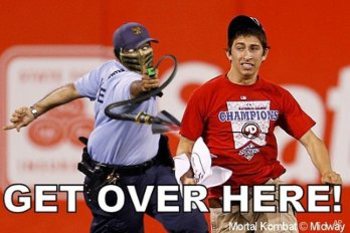 Leave it to a Phillies fan to start something like this.
For a little while, we had fans jumping onto the field hoping to get famous because one idiot Philly fan and an overzealous security guard gave us an awesome video and photo of the kid just about to get tased.
It was photoshop gold for the Internet, but nothing comes close to the Mortal Kombat one. Classic.
No. 3: Zidane's Head Butt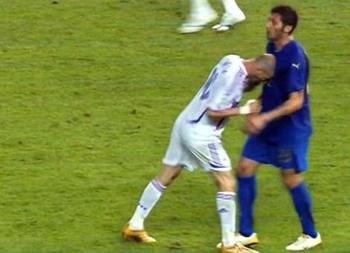 When Zinedine Zidane lost his freaking mind six years ago in the World Cup, he opened himself up to some of the most original and entertaining GIFs you'll ever see.
No matter how people spin it though, Marco Materazzi always goes down hard.
No. 2: Cigar Guy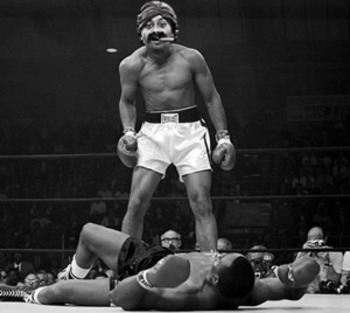 People were saying the picture of Tiger Woods hitting the ball directly at the camera was the best sports picture ever taken. Purists and old timers immediately came out of the woodwork saying there was so much better, including the Ali picture you see here.
But that picture combined with the unintentional humor of Cigar Guy might just take it over the top. Now we get to see what other historical events would look like with Cigar Guy either looking on or actually involved.
It's going to be a long, long time before I get tired of seeing this guy everywhere. We need to find him immediately and put him on TV, a la Double Rainbow Guy.
No. 1: Chuck Norris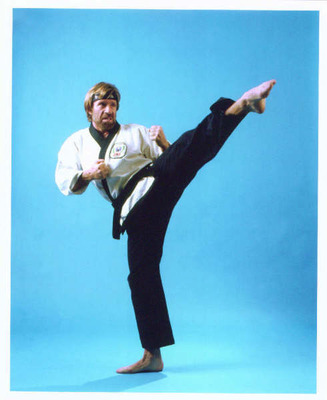 Before Chuck Norris was Walker, Texas Ranger (or just the master of the universe), he was a karate champion, so sports can claim him as our own.
Plus you're telling me there's a sport Chuck Norris can't play? Child, please.
Keep Reading