Top 10 Sexiest Female Golfers of All Time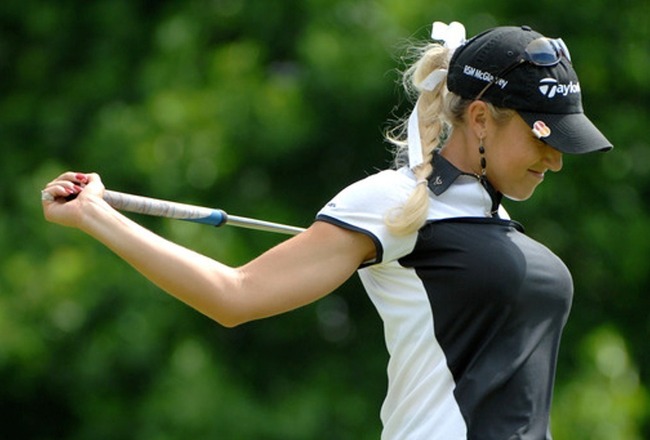 Sometimes I ask myself, why didn't Tiger Woods look to his left or right and just have an affair with a female golfer?
Why, you may ask, would I say that? Golf is in fact a man's sport. Or is it?
Woods actually had quite a few options if he chose to cheat within his profession only.
These 10 female golfers are making a name for themselves in the "sexiest athletes" category lately, and they definitely deserve that recognition.
No. 10: Maria Verchenova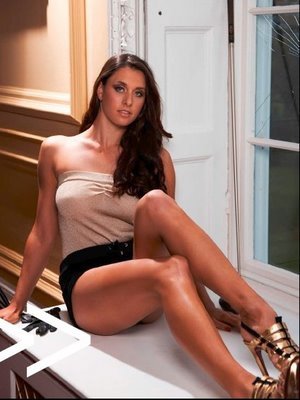 Born in Moscow, Russia, Maria Verchenova is one of the hottest imports in the game today.
No. 9: Bridget Dwyer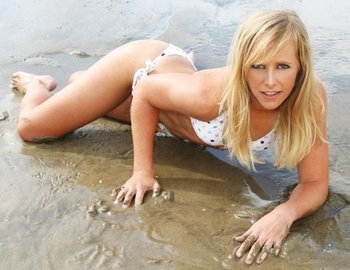 Thank God for golf-oriented reality TV (The Big Break), as it brought us none other than Bridget Dwyer.
No. 8: Anna Grzebien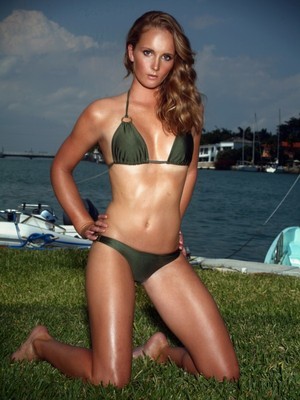 One of the up-and-coming female golfers, Grzebien could do just fine without golf with a body like that.
No. 7: Danielle Montgomery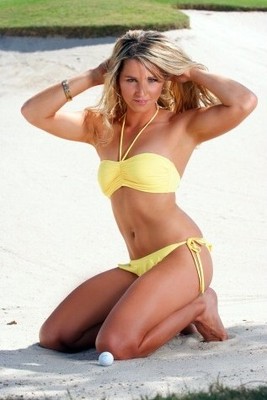 Danielle Montgomery—also known as the one who got away. She's playing in Japan for now.
No. 6: Beatriz Recari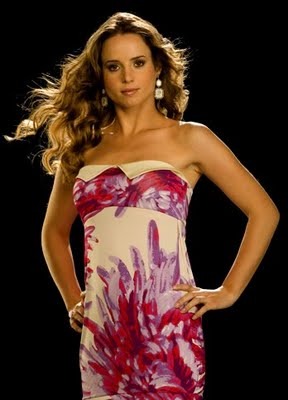 Every list of sexy female athletes needs a Spaniard! Beatriz Recari fits the bill at the age of 22.
No. 5: Anna Rawson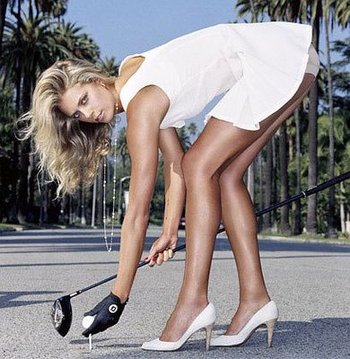 Ms. Rawson is both a model and a professional golfer. Just joining the LPGA Tour last year, expect Rawson to be here for a while, which is a good thing, of course, depending on whether you like blondes or brunettes.
No. 4: Kim Hall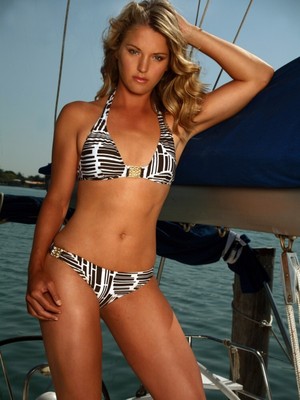 New on the scene, Kim Hall doesn't need to prove anything. That body is enough. Also, she's on a boat.
No. 3: Natalie Gulbis
I chose this picture to be the slideshow's main photo for a reason. Natalie Gulbis is hot, and she isn't going anywhere any time soon.
Gulbis is a professional golfer, a model, and somewhat of a TV icon, showing up on The Celebrity Apprentice and The Price Is Right.
No. 2: Sandra Gal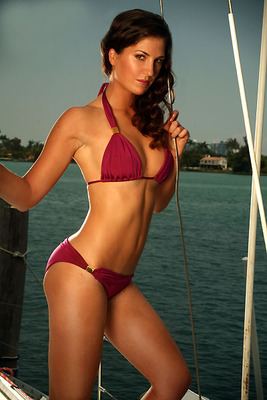 Wow. That's what you should have said (if you already haven't) right now. Sandra Gal is one of my favorite "golfers." I mean, who's skilled enough to get a shot off with this attire? Sandra Gal can.
No. 1: Blair O'Neal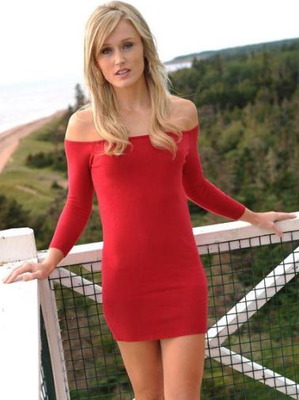 Keep Reading