The Hottest WAG Groups Ever
I have to say this was a tough list to make because WAGs are a tough group to pin down.
At times they are hidden.
They move around quickly.
They are in and out of relationships.
So some of these young ladies have moved on, and come back and moved on again.
Who is to really know?
Anyway, here they are by genus and species, err, by group affiliation.
Begin Slideshow

»
Look at those legs.
My, my.
She even has me listening to country music.
Except for that song where she threatens bodily harm with the bat.
That one scares me.
Another hockey superstar WAG.
I wonder if she is going to hook her sister up with a hockey player.
She's kind of cute, too.
She is an underrated WAG.
But apparently she is also Swedish Television Presenter, Actress and Singer.
I would listen to her sing.
If Novak Djokovic has moved on from her, he might regret this longer than a missed match point.
She is probably on more WAGs and hottie athlete lists on BR.
Mardy Fish was supposed to be the Next Big Thing for awhile now.
Stacey doesn't seem to mind.
If she looks familiar it's because you have seen her on Deal or No Deal.
Andy Roddick doesn't care if we think he should have won more Grand Slams.
Not much is known about US soccer players, never mind their WAGs. This is Lauren. And she is with Maurice Edu, an American soccer player.
Not to be confused with Freddie Adu, who is in witness protection right now.
This American Soccer WAG has represented us well.
Her hubby is soccer star Clint Dempsey.
Are they or aren't they together?
Tells us, Landon Donovan, are you?
I don't know, but she made the list.
I would love for them to go to a formal dinner and be announced. Ladies and gentleman Keyshia Cole and Boobie Gibson.
Let's hear it for Keyshia and Boobie.
We had to differentiate between the the two groups.
How her man, Marko Jaric, stayed in the league is as big a mystery as how he got her.
Here is a picture SI ran of some past and present Yankees WAGS. We could go on and just make a Jeter WAGS list but I don't have all day.
Here you have clockwise from top, Mrs. Posada, A-Rod's ex Kate Hudson, Mrs. Damon, of course Jeter's girl, Minka Kelly.
In the center is a picture Hideki Matsui drew of his lady.
Those damn Yankess.
Who is she? She looks vaguely familiar.
She is a beauty queen and current Romo WAG.
Again, we could list all of Tony Romo's ladies, but Jessica was the one that got him in trouble.
Either I went with this pic or I would have to crop him out. I didn't want to do that to ole Kyle Busch.
This is super model Niki Taylor.
I will forward $.45* into your PayPal account if you can tell me whose WAG she is.
*Joking about the money thing. I'm broke.
And the lucky drivers name is Burney Lamar
Jeff Gordon, that rainbow warrior, is a lucky man.
What does it mean? Double Rainbow! What does it mean?!
Gabby is a star in her own right.
And Dwyane Wade seems to really like her.
I think I do, too.
For a really cute chick, she doesn't take too many pictures.
Maybe that was part of the deal to get that $4 million dollar ring.
I'm just saying...
This is rumored to be Shaq's fiance.
I'm surprised the big guy is trying to get married again.
Not surprised that it is with her.
Since we had only two non all-star ladies we had to even in out with four here.
I hear it was Tony Parker's accent that won her over.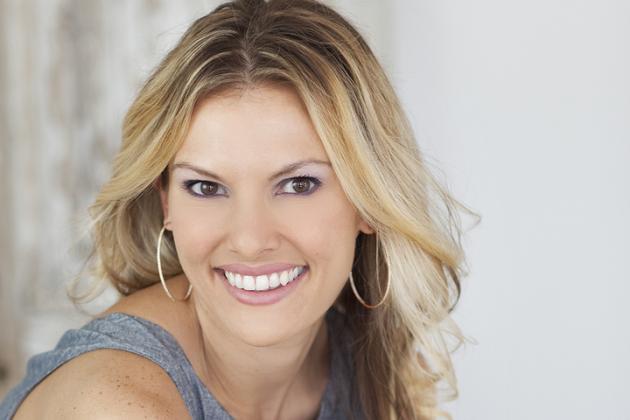 Anna Benson is on the cover. Not sure if her husband is still in the league or if she still looks like that. I hope so on both counts.
This is Heidi Hamels, another cutie. Yay, Cole.
She was one of my favorite Playboy models. Good job Scott.
Damn good job.
Who knew Miguel Tejada had it like this?
And where has he been hiding her all of these years?
Man, she is hot.
We had to split these two groups as well.
I won't even try to figure out who is with whom on this list.
I don't even know what the T stands for.
What?
No, not that.
Behave!
This is another English soccer hottie.
Cute as a button.
We should put together a WAGs exchange program with the Brits.
She is an Italian soccer WAG.
And made for painted on clothes.
She should never wear real clothes again.
This should become Italian law.
She is hot and legendary over the pond.
If you google her name, your computer starts to smoke, that's how many hits she gets.
Sara Carbonero was part of an international incident for kissing her man after the world cup.
Trust me, I tried to find a couple other pics of her but she keeps it pretty professional.
Darn it.