UEFA Coefficient: If Serie A is Doomed, It Will Be Down to Bundesliga's Bloom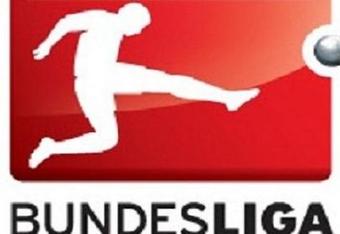 Bundesliga on Rise

This article primarily serves as a reply to an editorial titled "Why Bundesliga Bloom Does Not Spell Serie A Doom," posted on Beyond the Pitch.
It eventually inspired me to come up with this write-up, the above-mentioned article is written by the most vocal, straight-forward, and equally acknowledged Juventus supporter, Adam Digby.
Going "Retro"
In modern era, we have seen that Bundesliga and Serie A have been at loggerheads for quite a while—no denying that.
It was the 1996-97 season that initiated this legendary battle between the two leagues on a bigger stage and wider audience.
Serie A and Bundesliga took the world by storm that season as Inter, Schalke 04, Juventus, and Borussia Dortmund made it to the finals of European competitions.
Inter and Schalke 04 fought out the battle of Euro Cup final, which ended in draw over two legs. The match was decided on penalties, which Schalke 04 won 4-1 at Giuseppe Meazza, Milan.
On the other side, Champions League final of 1996-97—played between Borussia Dortmund and Juventus—has just one word written all over it, i.e. "Legend."
If you look at that final now and see what list of names were on the pitch which included Didier Deschamps, Zinedine Zidane, Ciro Ferrara, Angelo Peruzzi, Christian Vieri, Alessio Tacchinardi, Michael Zorc, Stefan Klos, Jürgen Kohler, Karl-Heinz Riedle, Matthias Sammer, Chapuisat, and Lars Ricken, only then you will realize what a monstrous final had been played—all names but of legendary status.
Del Piero is legend.
Even the class of managerial battle between Lippi and Hitzfield was allegorical.
Dortmund won 3-1, but Juventus had its share of hitting the posts.
And thus, the battle began…
… And since then, they have been involved in battles on European stages. The business went on when both parties were working for the betterment and progress of their respective leagues with one eye on each other's until…
"CalcioPoli happened"
This affair has been much documented, and well covered "stain" of Serie A that it doesn't need any addition here. But what really happened after this scandal was Serie A kept losing their mark and grip-hold on UEFA coefficient system.
Since 2007, after CalcioPoli, Serie A has been trailing behind on point table with Bundesliga finishing ahead of them with every passing year.
After Italy's 2006 World Cup victory, Bundesliga have finished ahead of Serie A in UEFA country ranking every year and, at the moment, they are ahead of Serie A.
Boosted with Germany's recent impressive World Cup third-place run, Bundesliga look good-value of clinching the fourth spot, while Italy's disappointing exit in Group Stages of the World Cup 2010 just proved to be a plus-point for Germany in particular, and Bundesliga as a whole.
This year is the year which will give us the winner of this long-fought battle. This is the final showdown with both leagues gunning to overtake each other.
The battle is set already as Bayern Munich, AS Roma, Inter Milan, and Werder Bremen all look set to head-butt each other in group-stages and meeting each others in knock-out stages is highly likely as well.
Achilles' Last Stand…
If Serie A has to put a stand against Bundesliga, then this is their time. Serie A has an advantage that its seven teams are battling the front on European competitions while Bundesliga has their European representation in six teams.
The recent history has shown that German teams have had an upper hand on their rivals, as Werder Bremen's run to UEFA Cup final involved the massacre of three Italian teams on its way and last year's UEFA Champions League finalists Bayern Munich sent two Italian teams, i.e. Juventus and Fiorentina, home while reaching for finals.
It was Inter Milan's victory against Bayern Munich in Champions League final that Serie A is still in battle for the fourth-coveted position. Otherwise, this battle would have already been done and dusted.
The start of this season has seen Werder sending Sampdoria to Europa League to confirm the place in Champions League Group Stages while Inter Milan showed Werder last week that it ain't over yet. On the other side, Bayern left a bitter-taste in the mouth of Romans to confirm that feat of last year is about to be repeated.
All in all, this is a "put up or shut up" moment for Serie A. They have to excel in European competitions and also in their Serie A campaign with incredible results if they are to win this Achilles' Last stand!
Otherwise, bloom of Bundesliga will spell doom of Serie A.
I highly recommend you to go through Beyond The Pitch site. This is one of a kind football site with some good articles and impressive team. Their main strength is their podcast interviews. You will find many great podcasts on Thomas Schaaf, Hugo Almeida, Rio Ferdinand, Michael Essien, Jozy Altidore, Adamo Digby himself, and many, many more. Their up coming podcast is about Vinnie Jones.
This article was primarily published on Back Page Football, where the writer contributes in Bundesliga section.
This article is
What is the duplicate article?
Why is this article offensive?
Where is this article plagiarized from?
Why is this article poorly edited?

FC Bayern Munich: Like this team?