Five Exciting Reasons To Watch The New Jersey Nets This Year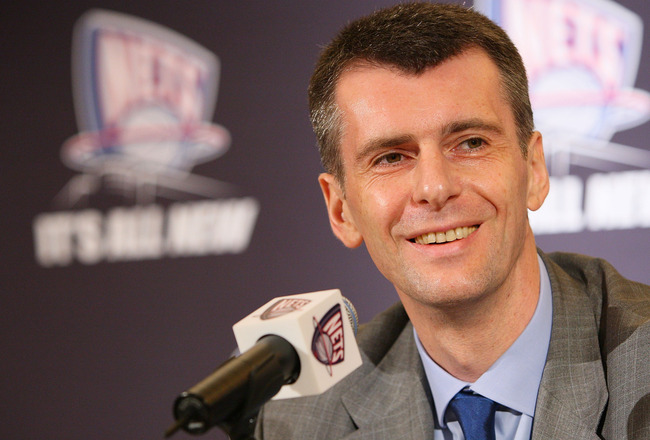 Mike Stobe/Getty Images
Right now you are wondering what in the world could possibly be exciting about a team coming off a 12-70 year, but, luckily for you, you need not look any further!

I have outlined five reasons why I am anticipating this upcoming season.
Unfortunately, a deep playoff run is not one of them.
New Faces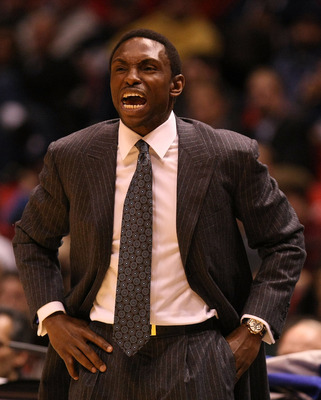 Al Bello/Getty Images
It is hard not to look forward to this season when arguably the most interesting man in the world, Mikhail Prokhorov, has officially taken the reins of the Nets' ownership. Who doesn't love listening to this man in press conferences?

The Nets also hired Avery Johnson to replace interim head coach Kiki Vandeweghe in the off season. Personally, I feel that Johnson has the charisma, and funny voice, that this young Nets squad needs. Not to mention, he does have the highest winning percentage of any NBA head coach to date, even if that was during his time with a stacked Dallas team.
New Stadium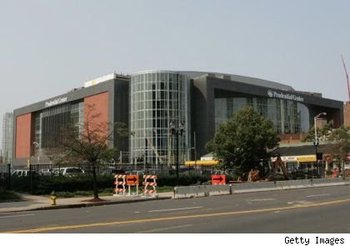 Perhaps the biggest move the Nets made this off season was to the new Prudential Center in Newark and away from "The Swamp" in East Rutherford. Although this may not seem exciting, new sights are always interesting, and anything is better than playing in the Meadowlands.
And hey, who knows. Maybe the the draw of a new stadium will actually entice fans to come to games! You know what that means? No more shaking your head as you realize only rows 1-3 are filled in the entire arena.
Young Talent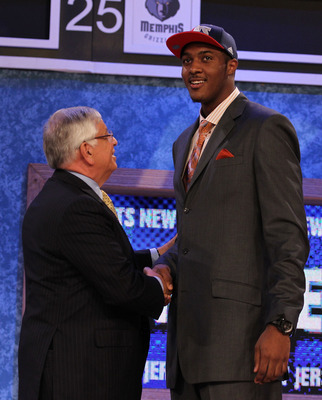 Al Bello/Getty Images
Currently, the oldest player on the Nets' roster is Troy Murphy, the 30 year old PF from Indiana. Still in the prime of his career, this man is ancient compared to the youth this team possesses.
Brook Lopez emerged as one of the league's best centers last season, and he is only going to improve. His pick-and-roll game with Devin Harris is as good as any in the league, and he can knock down 18-foot jumpers with ease.
Now let's add Derrick Favors and Damion James to the mix. Can you say Rookie of the Year? Either of these guys has the potential to burst out onto the scene this season and draw some serious attention to that team in Jersey.

If I were an opposing big man, I would be scared of the depth and skill of the Nets' front court.
TERRENCE!!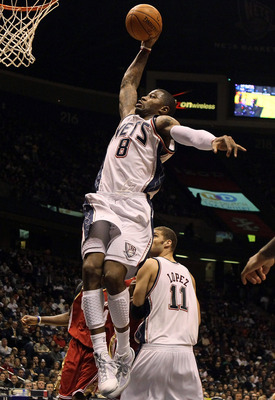 Jim McIsaac/Getty Images
Vince Carter? Who?

One of the few bright spots in the Nets season last year was the emergence of super-athlete Terrence Williams, who eventually captured his first career triple-double against New Orleans late in the season. Williams brought instant energy off the bench and was never afraid to take it to the hole. Expect him to be a regular visitor on SportsCenter's Top 10.
Heat Vs. Nets
Marc Serota/Getty Images
The three showdowns? October 31st, November 6th, and April 3rd.

If you think the Nets aren't going to give these games 120%, you're out of your mind. As one of the teams LeBron James led on for weeks this summer, the Nets are out for blood this time around. Never underestimate the power of an underdog with revenge in its eyes.
Keep Reading

Brooklyn Nets: Like this team?