2010-2011 NBA Predictions: Top 5 Preseason Position Battles Around The League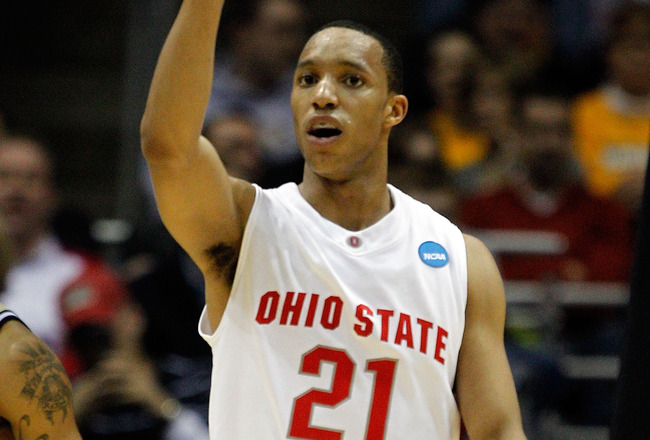 Jonathan Daniel/Getty Images
Some coaches need to get their rosters set, and that's why the NBA created the training camp.
It is a test to see who has been working on their game during the summer and who has been a couch potato or has been hitting the clubs too often.
Some teams already know their starting lineup for this upcoming season, while some others don't have a clue (mostly lottery teams).
There will be many teams that have positions that are being fought for as I speak, and these are my top five position battles going on in training camp around the NBA.
5. D.J. Augustin Vs. Shaun Livingston (Bobcats PG)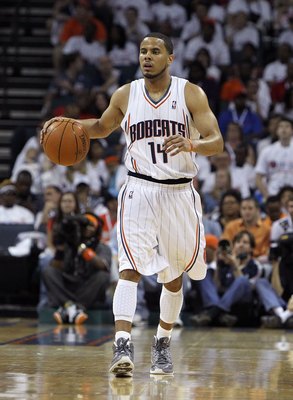 Mike Zarrilli/Getty Images
Before Raymond Felton had left, D.J. Augustin was destined to take over when Felton left, obviously that didn't come out as planned. Augustin has been slightly inconsistent and although head coach Larry Brown has confidence in him, Augustin may have to step up quickly.
Augustin is now in competition with Shaun Livingston, the former PG for the Washington Wizards, after their season was bombed at the trade deadline. With his short time with the Wizards, Livingston's career seem to have been revived a tad bit with the Wizards. Livingston showed good ball control, good decision-making, and a surprising dunking ability. He can work on his shot a little bit more and that will give Augustin an advantage on that area.
Projected Winner: Shaun Livingston
4. Joel Anthony Vs. Zydrunas Ilgauskas (Heat Center)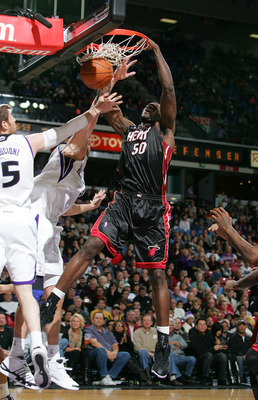 Ezra Shaw/Getty Images
With the Big Three arriving in Miami, it means that they are weak in some areas of the roster. One of that being, the center position, whom Joel Anthony and newly arrived Zydrunas Ilgauskas will be fighting for in training camp.
From where I come from, defense wins championships, and Joel Anthony is probably the most athletic center they have on the roster. Anthony obtains poor offensive skills but they just need a center for defense and rebounding, I'm pretty sure the offense will rely on James, Wade, and Bosh.
Projected Winner: Joel Anthony
3. Jawad Williams Vs. Jamario Moon Vs. Joey Graham Vs. Antawn Jamison (Cavs SF)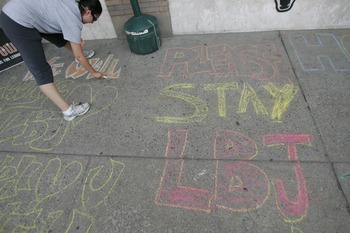 J.D. Pooley/Getty Images
Yes, its a shame. LeBron James left Cleveland in the position where they now have to pile up some below average SF to fill the position. Out of the four players listed, Jamario is by far the most athletic SF they have, and Joey Graham is probably the best defensive SF on the Cavaliers' roster.
Antawn Jamison is actually a late addition to possibly play the SF position, because Byron Scott wants to develop J.J. Hickson...and Jamison is the Cavs' best player in my opinion so you can't sit him on the bench.
Maybe they can win the Harrison Barnes Sweepstakes next year...
Projected Winner: Jamario Moon
2. Shaquille O'Neal Vs. Jermaine O'Neal (Celtics Center)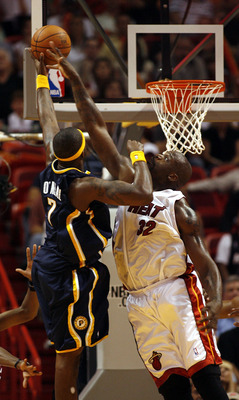 Eliot J. Schechter/Getty Images
Although these two look as if their careers are going downhill, they still make their presence known in the paint on defense. Jermaine O'Neal may have more offensive post moves in his arsenal Shaq is a bulldozer in the paint which always is intimidating when facing a team.
If Kendrick Perkins can return from injury in a few months than this position battle will get slightly more interesting.
Projected Winner: Shaquille O'Neal
1. Evan Turner Vs. Thaddeus Young (76ers SG or SF)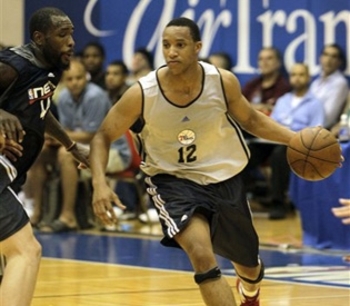 Since Evan Turner struggled in the summer league, most of his hype has vanished and has now called John Wall the draft's best player. Not too fast, Evan Turner was reportedly out of shape during the Summer League and if you've seen his games then you would see that he needs to have the ball the majority of the time to execute properly.
Evan Turner better learn how to play in the 76ers offense fast, or another SF, Thaddeus Young, will come off the bench and do it for him. There have already been rumors about Turner being proposed in a trade to pursue Carmelo Anthony.
Projected Winner: Evan Turner
Ones I May Have Left Out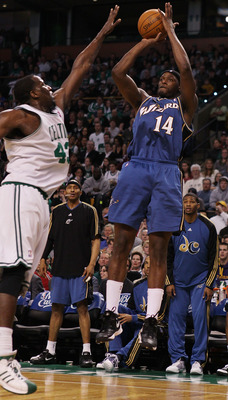 Elsa/Getty Images
1. Al Thornton Vs. Yi Jianlian Vs. Nick Young Vs. Adam Morrison (Wizards SF)
2. Caron Butler Vs. Shawn Marion (Mavs SF)
3. Tayshaun Prince Vs. Tracy McGrady (Pistons SF)
4. Jeff Teague Vs. Mike Bibby (Hawks PG)
5. Wes Matthews Vs. Nick Batum (Blazers SF)
Keep Reading