Anna Kournikova and 20 Other Hot Athletes We'd Like to See in 3D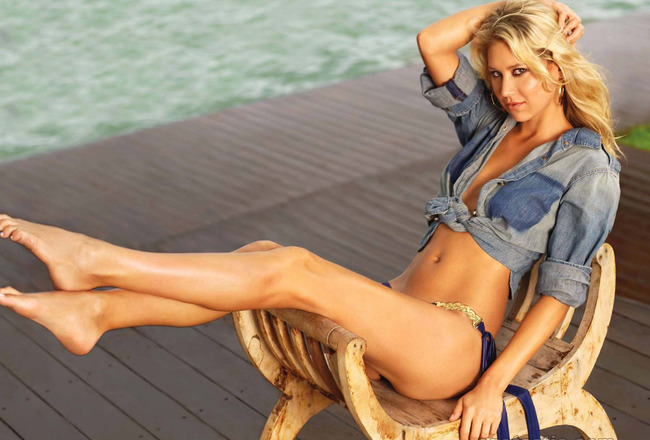 Recently Anna Kournikova did a photo shoot in 3D, which makes sense since everything is in either HD or 3D nowadays.
Even stuff you might not want to see in 3D.
But hopefully here is a list of folks who you wouldn't mind seeing in all three dimensions.
Including Ms. Kournikova again. Maybe next time in 4D.
If there is such a thing.
*And technically because of twins, we have 21 other ladies.
20. Niki Gudex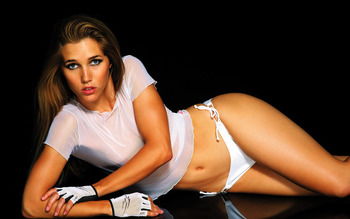 I keep hearing that she is an Australian professional mountain biker who competes in cross country races but I don't see her anywhere.
Except in photo shoots. Which is cool, I guess.
19. Caroline Wozniacki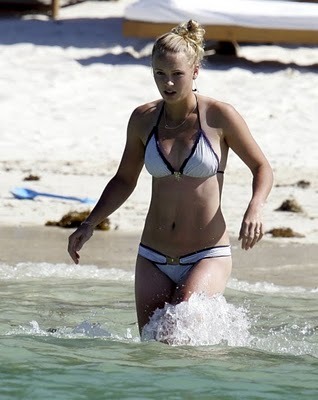 If Serena doesn't get better Caroline will be the top ranked player in the world soon. And she can do her 3D shoot.
18. Bella Twins (Brie and Nicole Bella)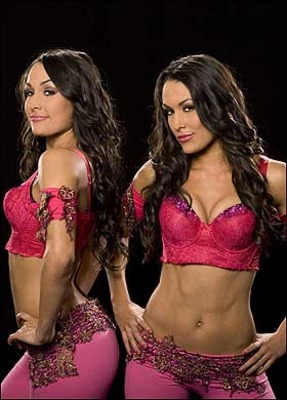 Two things to say, yes, wrestling is a sport in my opinion.
And there is a chance that with twins you get 6D!
20. Allison Stokke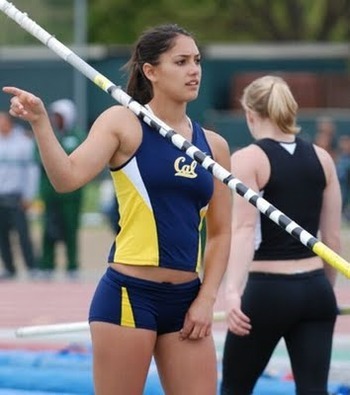 All she wanted to do is run track and mind her own business, but unfortunately she became an internet star. And now she's on the future 3D list.
16. Tanith Belbin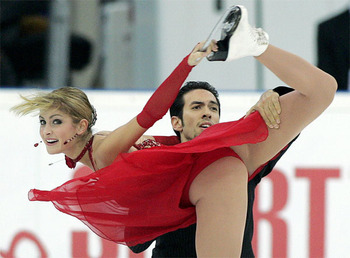 Maybe they should put the winter Olympics in 3D. Or Maybe just the ice dancing.
15. Jennifer Barretta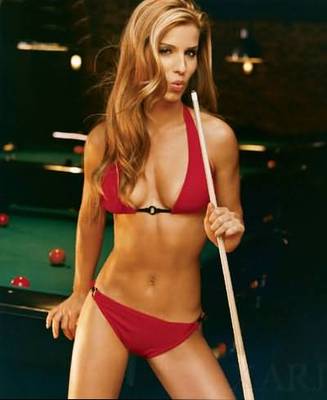 Our favorite pool player makes the list, I am all for calling pool a sport when the players look like that.
14. Jessica Gysin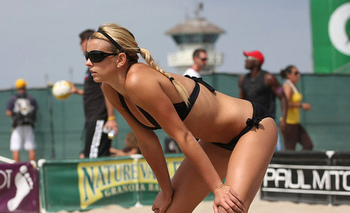 If any sport should go 3D all the time it should be women's beach volleyball.
13. Margo McAuley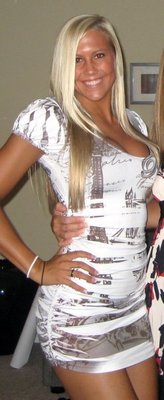 She either plays or played soccer at Florida State. And many sites named her the hottest collegiate athlete so I figure we'd throw her on our 3D list.
12. Anna Rawson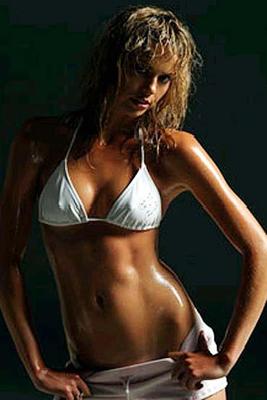 As far as I and Wikipedia know, she is still on the LPGA tour, so that makes her an athlete worthy of 3D.
11. Natalie Gulbis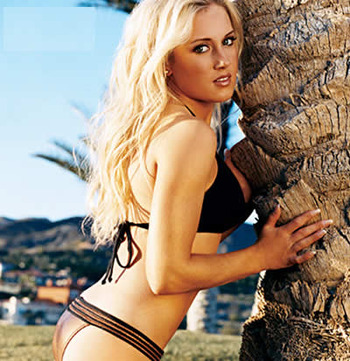 We know she still plays and at a high level. She placed 14th int his year's US Women's open.
10. Julia Mancuso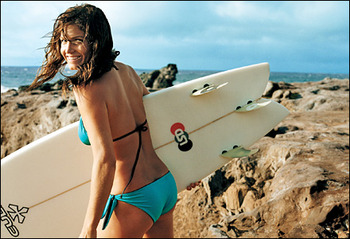 When Julia Mancuso isn't winning medals for skiing, she hits Hawaii for some waves.
9. Allison Baver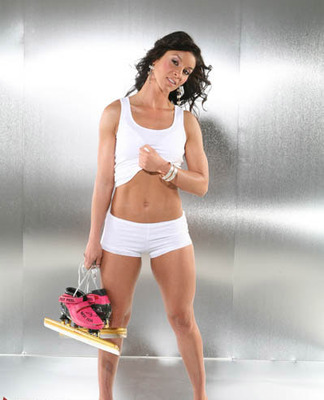 Olympic speed skater Allison Baver brought her tight body to fitness mags after the Olympics.
8. Kimiko Zakreski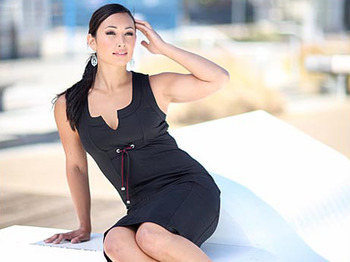 Another hot Winter Olympic athlete. This one from our neighbors to the north. I am not sure how we missed her.
7. Gina Carano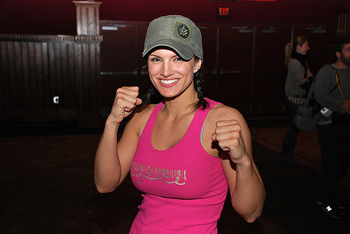 The list wouldn't feel right without a shout out to Gina Carano.
6. Amanda Beard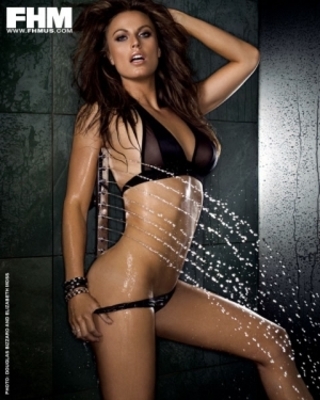 We have seen Amanda in every angle, so why not 3D? Exactly.
5. Danica Patrick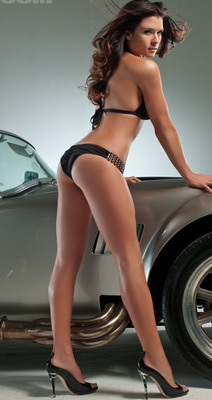 Until she starts winning car races, this is the only way we'll see her. So hurry up and win something.
4. Leryn Franco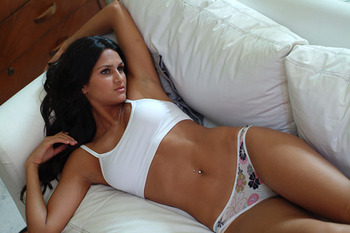 All we can do is hope she attempts to make another Olympic team or she finds a nice athlete or we'll have absolutely no reason to have her in here.
3. Maria Sharapova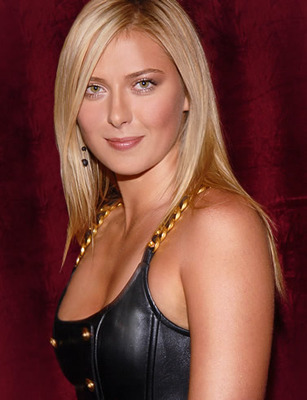 She is due to win another title soon or the Anna comparisons that she hates might come back. but she'll always be top 3 with us.
2. Anna Kournikova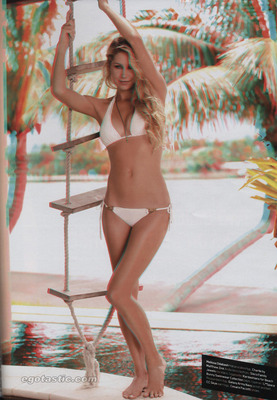 So this is how she looks in 3D, huh?
Hmm, not worth running out to buy the glasses personally.
I mean I would put them on if I had them....
1. Bia And Branca Feres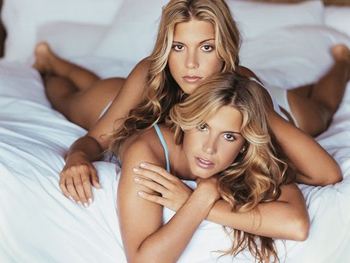 Who know synchonized swiming would come up in a non-Olympic year?
Most of us would wear those weird 3d shade underwater to sneak a peek at these two.
I know I would.
Keep Reading