David Beckham: Did He Or Didn't He Hire a $10,000 A Night Hooker?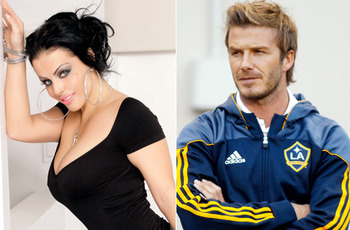 Image Source: In Touch Weekly
David and Victoria Beckham are speaking out against a recent story by In Touch magazine in which a 26-year-old prostitute by the name of Irma Nici details her sexual encounters with David Beckham.
Nici claims to have received $10,000 to sleep with Beckham several times back in 2007, but there is no evidence to support her story.
So did he, or didn't he?
Let's look at both sides of the issue and attempt to figure out if Beckham really did shell out the dough and betray his wife Victoria.
5. He Did: He Can Afford It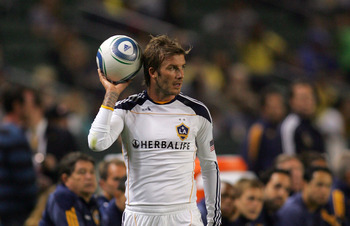 Victor Decolongon/Getty Images
David Beckham has been the face of professional soccer for years, and he can certainly afford to drop $10,000 on a prostitute.
From his soccer salary to his numerous endorsement contracts, Beckham definitely has the funds to hire even the most expensive call girls.
5. He Didn't: It's In-Touch Magazine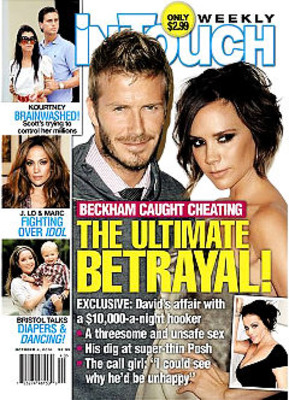 In-Touch magazine isn't exactly the most reliable source when it comes to, well, pretty much anything. If this story had come from the New York Times instead of a glorified slam-book, then we might believe it.
4. He Did: He Wouldn't Be The First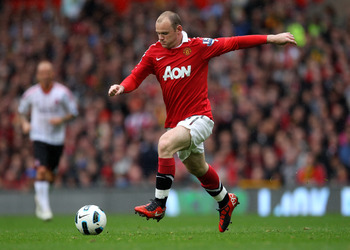 Alex Livesey/Getty Images
David Beckham isn't the only professional soccer player to be accused of soliciting prostitutes. Recently, Wayne Rooney has made tabloid headlines with his own romps with call-girls, and this could be an indication of bad habits forming across the pond.
4. He Didn't: He Could Get It For Free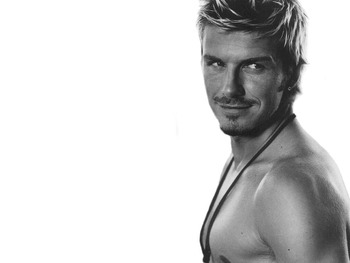 David Beckham is, in a word, "yummy."
If he wanted to cheat on his wife, he certainly wouldn't have to pay for it.
3. He Did: It's All in The Details
Irma Nici provided In-Touch with all kinds of juicy details of her sexual encounters with Beckham, including statements he made about his wife.
According to Nici, Beckham is more of a "butt man" than a "boob man," and he preferred Nici's body to Victoria's skinny frame.
She also rated his love-making abilities on a scale of 1-10 at about a seven.
If she was able to discuss sex with Beckham in this much detail, she could be telling the truth.
3. He Didn't: Her Name Is "Irma"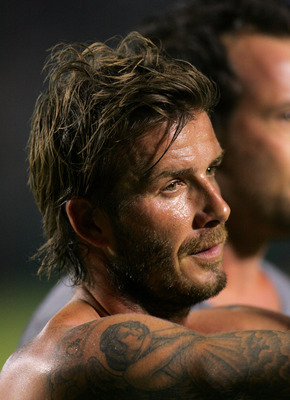 Victor Decolongon/Getty Images
Irma?
Say it out loud: "Err-Mah."
Gross.
2. He Did: He Has Cheated Before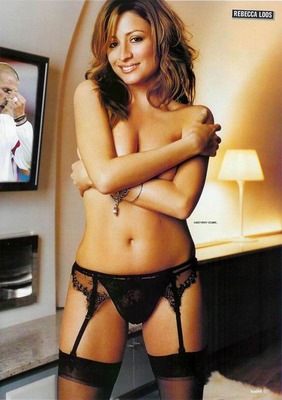 This isn't the first time that Beckham has been accused of cheating. His affair with former personal assistant Rebecca Loos was highly publicized, and after that droves of women came out of the woodwork claiming to have slept with the soccer star.
2. He Didn't: But He Learned His Lesson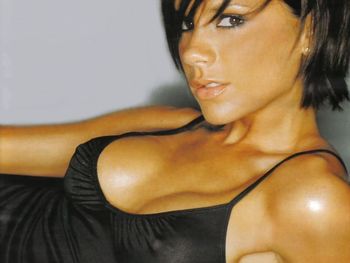 Even after numerous rumors of infidelity, Victoria Beckham has stood by her man.
The two have three sons together, and it seems like David Beckham has grown up and cleaned up his act.
1. He Did: Irma Is Hot!
It it's true that Beckham prefers curvier women, Irma Nici is definitely the type.
She's hot in that "I sleep with men for money and then tell tabloids about it" kind of way.
1. He Didn't: Victoria Is Hotter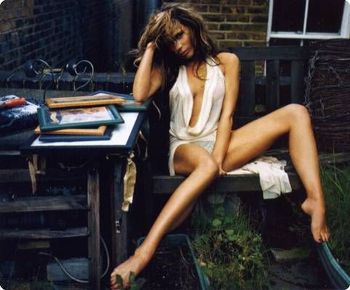 Sure, Victoria Beckham is skinny, but she's still smoking hot.
Conclusion: He Didn't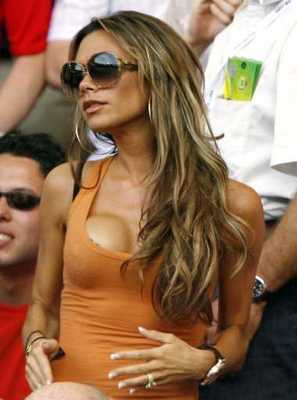 Until I see proof of this infidelity, I'm writing it off as yet another sleazy woman trying to get her 15 minutes of fame.
And no. The cliche "he loved me for my curves" line does not count as proof.
Keep Reading