Indianapolis Colts 38, New York Giants 14: Alek Frost's Analysis During The Game
Jim McIsaac/Getty Images
Alek Frost covered the New York Giants Vs Indianapolis Colts: Check out some of his comments from the 38-14 Colts' victory.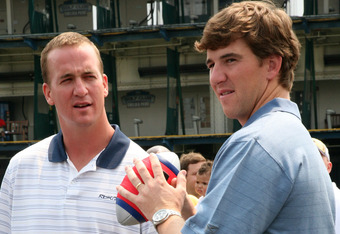 If only Eli Manning had done this.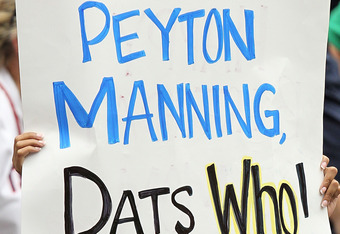 Peyton didn't have 400 plus yards passing today but he did throw another three touchdowns and was 20 of 26 for 255 yards passing. The guy is a surgeon out there, seriously, he would have been funny as hell on Scrubs.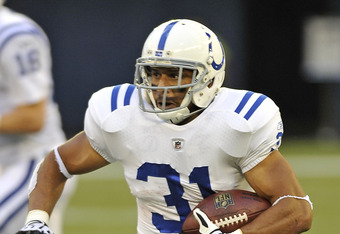 Donald Brown went from zero carries and one catch for seven yards in week one, to 15 carries for 64 yards, a rushing touchdown and a 19-yard catch. He's been reading Dr. Phil's; Real Life : Preparing for the 7 Most Challenging Days of Your Life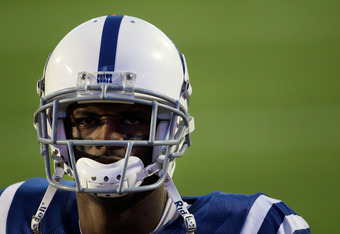 Anyone else notice Reggie Wayne's beard? Joseph Addai and Reggie Wayne's beards are the key to the Colts' much improved performance in week two. That's my story and I'm sticking to it. (Insert Chuck Norris reference here)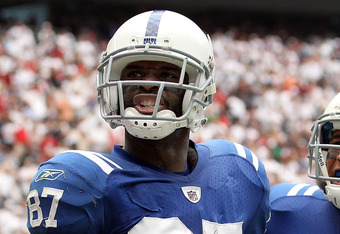 The Process? Ah, my first Lions' joke of the blog. 38-7 Colts.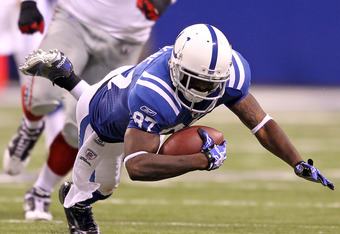 I haven't heard that loud of a Reggie chant since Mr. Miller made his exit from the NBA. Nice grab by Reggie Wayne, he has a way to go before he reaches Mr. Clutch's status but great play.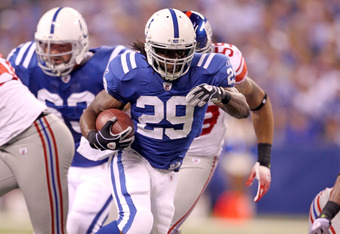 Is the Colts' running game that much improved or is the Giants' defense playing like Betty White out there? For those keeping score at home, that is two Golden Girl references so far.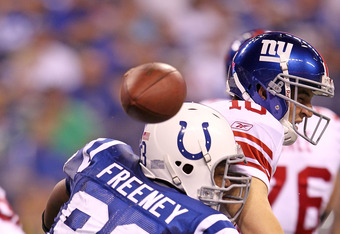 The Colts' pass rush is so effective right now, Eli Manning looks more uncomfortable then Barack Obama did on The View.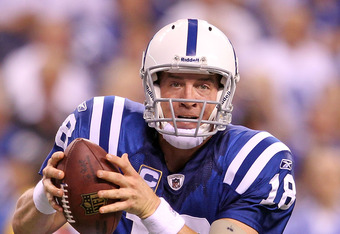 31-7 Colts. So maybe the "sky is falling" mentality by everyone last week on the Colts' season was a bit premature. Not so fast Bill Simmons.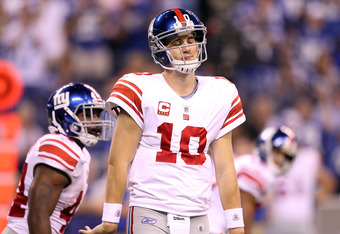 Eli can't get the snap off again...the whole Ferrari snowplow thing probably got to him, sorry buddy.
Excuse the error there, it is 31-7.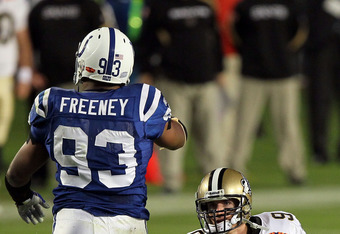 Colts 31 Giants 0. Dwight Freeney forced a fumble and the Colts score, he's like a Ferrari with a snow plow on the front of it, fast as hell and he'll push anything and everything to the side that stands in his path.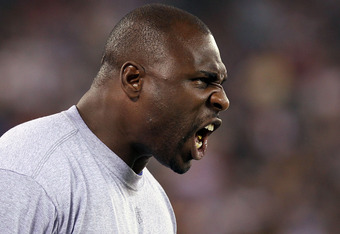 Brandon Jacobs' helmet found it's way into the stands because Jacobs can't chill and this just in, Dallas Clark is the best tight end in football.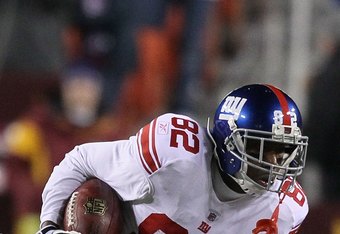 24-7 Indy early in the 3rd quarter. Mario Manningham beat his man deep and twisted out of a tackle to scamper into the end zone, doing his best Michelle Kwan.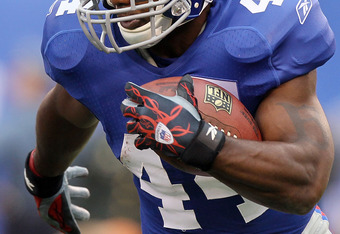 Ahmad Bradshaw with the Jahvid Best impersonation on this drive. I was at the Lions' game today and Best had another gear and Bradshaw is looking just as shifty right now. Brandon Jacobs, not so much.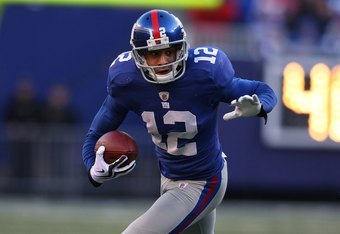 Eli hits Steve Smith again, last week he underperformed and in the first half Eli found him late. It will be interesting to see if these guys can mount a comeback with this one-two combo.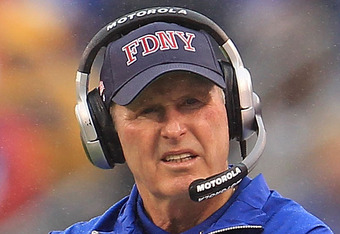 Tom Coughlin looks like Robert De Niro when he played Mary Shelley's Frankenstein, seriously dude, hit the tanner.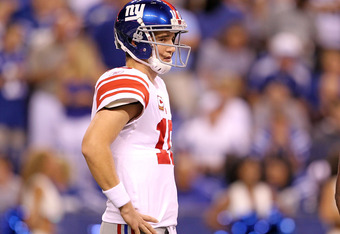 Eli and the Giants get the ball to begin the second half trailing big, 24-0. Is this going to be the start of an epic comeback or is it like Mel Gibson's film career, over.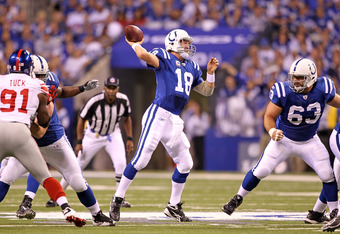 Colts 24 Giants 0. Peyton may look like Blanche Devereaux when he rolls out but he gets the job done.
That was beautiful pocket presence by Eli, stepping up into the pocket and hitting Steve Smith for a first down. The Giants offense finally has a pulse, it was looking like a sure fire blowout there for a while, if the Giants get some points before the half, Archie can stop pretending he's upset that his "favorite" is doing so well.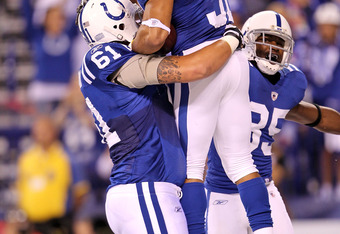 Donald Brown is looking like the guy I've been raving about, he's been anything but during preseason play and last week he only recorded a catch for seven yards and had zero rushing attempts.Today he has 46 yards on eight attempts and a touchdown. 22 rush attempts in the first half for the Colts, impressive and surprising. Colts 17 Giants 0 2nd Qtr.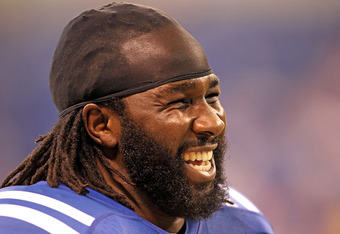 Joseph Addai looks like he's a rookie again, my bet is that it's because of the beard.
Still 14-0 Colts midway through the second quarter, the Colts are committed to the run today and the strategy seems to be working. It probably had something to do with Mario Williams nearly ripping Peyton's head off in week one.
Eli looks to be forcing things, I wonder if he wishes Plaxico Burress got that work release.
This article is
What is the duplicate article?
Why is this article offensive?
Where is this article plagiarized from?
Why is this article poorly edited?

Indianapolis Colts: Like this team?