The 5 Biggest Upcoming Fights For Canadian MMA This Year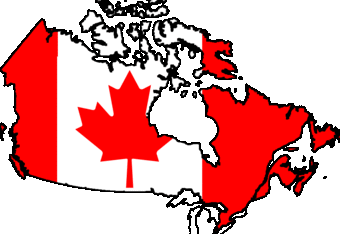 It bothers me sometimes when people say MMA has yet to hit the
"mainstream". That may be true where you live - but not in Canada.

Yes, in the true north strong and free, MMA has definitely arrived, so
to speak. It the subject of everyday watercooler, busride, and
elevator conversation (yes, we have watercoolers, busses, and
elevators in Canada). MMA fighters occupy the same public facination
as our beloved hockey players. We pack the bars come fight night, and
always provide higher then expected PPV numbers in our major cities.

And if GSP is headlining you might as well just call a national
holiday - like a World Cup championship game, only twice a year
instead of once every four, and our team always beats the other by a
score of 50 to 45.

Yes Canada, we love our fights. We also love our fighters. The problem
is that with the exception of the aforementioned GSP, Canadian
fighters have been through a bit of a rough patch the last several
months when it comes to the world stage.

Luckily, things are starting to come around. MMA is sanctioned in
Ontario at long last, Vancouver is (back) on board, and the UFC is
making its second trip north of the border in a year this December.

The past is the past - time to look to the future. These are the 5
biggest fights for Canadian fighters as we head down 2010's home
stretch, important tilts that all Canuck fight fans do not want to
miss.

5) Mark Hominick vs. Leonard Garcia - WEC 51

World Extreme Cagefighting comes to Broomfield, Colorado at the end of
September and they're bringing with them their most stacked card yet.
When the lights go down, all eyes will be on Featherweight champ Jose
Aldo's second title defense. For my money, though, the most exciting
and intriguing fight of the night is the Hominick vs. Garcia bout that
will both open and I believe steal the show - as well as in all
likelihood providing the next title challenger at 145 lbs.

Garcia's legendary fight with Chan Jung Sung is already the WEC
equivalent of Griffin/Bonnar, and the promotion is clearly hoping to
build the Greg Jackson fighter up for a title shot down the line. But
they're not overlooking Hominick here either, who is riding an
impressive 3 fight win streak and is known for some exciting scraps
himself. In short, the WEC management is hoping one of these guys uses
this fight to make a statement.

In my opinion, this is a great opportunity for "The Machine". Garcia
fights with a wide open, fan pleasing style, eschewing silly things
like head movement, footwork, and proper timing in favour of winging
haymakers with a grin on his face. Hominick may not have the power to
put away Garcia like Mike Brown did, but he has the technical striking
acumen and the hustle to outwork him over three rounds. If it goes to
the ground I believe Hominick will have the measure of Garcia as well.

Look for the London, Ontario native to launch himself into the title
hunt with a win here.

4) Rory MacDonald vs. Matt Brown - UFC 123

Coming into 2010, no Canadian prospect had more hype and interest then
British Columbia born Rory MacDonald. Only 21 years old, "The
Waterboy" was already a 5 year veteran who boasted an undefeated
record. Training for Mixed Martial Arts competition from the moment he
first stepped into a gym, MacDonald was said to be the prototype for
the "fighter of the future" and the next great Canadian hope.

For two rounds against Carlos Condit at UFC 115, MacDonald lived up to
all the hype, doing whatever he wanted to the former WEC champ. Then
Condit showed the heart that had made him a champion, storming back
from a points deficit to steamroll MacDonald and finish him with just
7 seconds remaining.

It was a heartbreaker for MacDonald without a doubt, but it was also a
valuable experience for the still young fighter as he went back to the
drawing board. Now he gets set to face another tough, respected
veteran in Matt "The Immortal" Brown at UFC 123 in Detroit.

The UFC has done MacDonald no favours with this matchmaking, and has
stuck to their usual "swim with the sharks or get eaten" approach to
fight booking. Rory faces a similar challenge to Condit in Brown, a
tough, well rounded fighter who can threaten MacDonald from anywhere.
In order to beat Brown, MacDonald will have to display an equal or
greater versatility, while showing he has the heart and the mind to
not let victory slip away at the last minute.

A loss could be devastating to his career. A win could establish him
as the new Canadian fighter to watch. Either way, there will be a lot
on the line for MacDonald when he steps into the cage this November.

3) Chris Clements vs. Jonathan Goulet - Ringside MMA 9: Payback
Let's step back from the larger promotions for a second to look at a
local Canadian scrap with some potentially big implications. For their
9th show, regional Quebec promotion Ringside MMA finally looks to
crown a welterweight champion as hometown favourite and recent UFC
castoff Jonathan Goulet takes on IFL and W-1 veteran Chris Clements.

For Goulet, this fight represents the last shot at the "big time" for
one of Canada's most well respected veterans. Frustrated against the
best in the world over his two stints with the UFC, "The Road Warrior"
needs a win here in impressive fashion in order to convince Joe Silva
to give him one more try - and with UFC shows coming up in Montreal
and Toronto, you better believe the UFC is keeping a close eye on
Goulet to possibly fill an undercard slot.

For Clements, this fight is about making his own name in the fight
world at Goulet's expense. Training out of Adrenaline MMA in London,
Ontario, "The Menace" has had 10 professional fights thus far in his
career but has yet to break out as a name fighter in his own right. A
win here would change all that.

The promotion is obviously hoping for a Goulet win in this one, but
Jonathan's less then solid chin has cost him a few fights over the
years, and Clements has the kind of power to put him away. Should be
an exciting scrap that will restore an old star or help establish a
new one.

2) Patrick Cote vs. Tom Lawlor - UFC 121

Patrick Cote must have swatted one too many flies in a previous life,
as the the French-Canadian slugger has experienced a terrible run of
bad luck as of late.

First there was the unfortunate ACL injury costing him the Anderson
Silva fight. Then while rehabbing the knee, he reinjured the ligament
and had to go under the knife once again. Then he finally makes his
return to the UFC after more then a year away in front of his hometown
Montreal fans - only to get Tombstone Pildriver'ed into crushing
defeat at the hands of Alan Belcher.

From #1 contender to fighting for your job, all in the space of a
year. It is a harsh carousel indeed at the top of this sport.

Luckily, Cote has been given the perfect opportunity to rebound his
career when he faces Tom Lawlor on the televised prelims to UFC 121. A
highly entertaining fighter who also is fighting for his job following
back to back defeats, Lawlor is on paper the perfect opponent for a
healthy, non-ring rusted Cote to right his ship against.

Live in front of s basic cable audience, I expect Cote to be looking
to make a statement. If he displays the takedown defense he showed in
the Ricardo Almeida fight combined with his trademark KO power and
cast iron chin, expect Cote to pick up a big win and put some wind
back into the sails of one of Canada's most exciting 185'ers.

1) Georges St. Pierre vs. Josh Koscheck - UFC 124

What more can be said of this fight that hasn't already been said?
When it comes to Canadian fights, anything but GSP in the #1 spot is a
joke, especially when the champ is facing perhaps his toughest rival
after a season of TUF induced trash talking.

Ask me what welterweight on paper has the best shot to beat GSP, and
my answer is Koscheck. A decorated NCAA Division 1 wrestler, Kos
theoretically has the wrestling acumen to stifle St. Pierre's
incredible takedowns - though we certainly didn't see that the last
time they fought. He also has the athletisism to keep up with St. Pierre,
and the power to put him away. In short, he is the perfect guy to
implement the "Matt Serra" gameplan.
Whether he will or not remains to be seen - but you better believe
all of Canada will be tuning in to find out.
By Elton Hobson
This article is
What is the duplicate article?
Why is this article offensive?
Where is this article plagiarized from?
Why is this article poorly edited?