Roger Federer and Rafael Nadal: Funny Fail and Viral Videos of the Week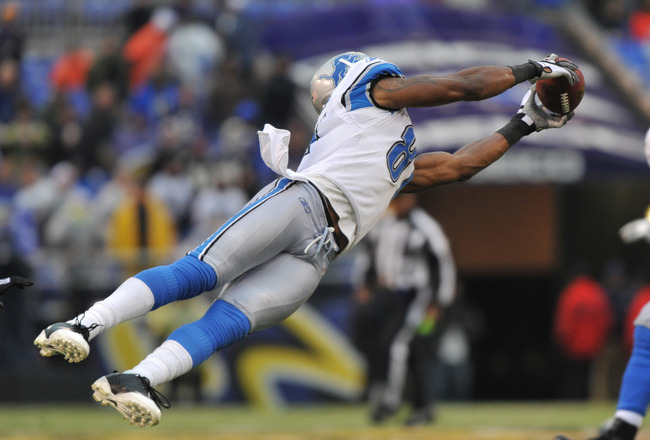 Larry French/Getty Images
Here we go with the weekly top sports related viral videos, folks. Football season is here, so we have the most talked about play of the week on the countdown, as well as a bunch of other stuff.
This includes the catch that is being dissected more times than the Zapruder film.
We've got some great plays and some not so...umm...well, you'll see. The effort was there, just not the execution.
With all that said, let's get on with the show.
10. Did He Or Didn't He?
This would have been the first road win for the Lions in a long time. We know what the rule says by now, but I'm asking you: Did he catch it?
9. You Think This Is Bad...
Here is Ray Lewis doing what he's been doing for years, hitting people with bad intentions.
He hit this guy so hard, that later on it affected his judgment.
Don't believe me? Go watch the last offensive play of the night for the Jets.
8. Hard To Walk This Off
And this is why you wear the pads. Hmm, OK.
They're not wearing any pads. My goodness. I'd love to see the concussion stats in Rugby.
7. Another Reason I Don't Miss High School
This poor kid is going to remember this for a while. I'm glad there's no footage of me playing high school football. At least we know the kid can take a hit.
6. The Manning Bowl
Peyton is so good at acting these days, he's even making Eli watchable. I hear there's a longer version to this commercial that's even better.
5. Tune in Next Week To Watch the Barbecue!
I kid, I kid. There is no way that they ate either one of these adorable little creatures after they gave them minutes of non-stop entertainment.
Of course not.
Anyway, someone has to help that poor pig get that monkey off his back. See what I did there?
4. Do They Sell Stick-Um in Canada?
D'oh!
See, if he were playing in the States, he would have gotten away with this. I swear this has happened three times already this season in college football.
3. Rafa and Feds Can't Keep It Straight
This is what happens when you have two guys try and act instead of playing tennis. Neither one can keep it straight. It's hard not to laugh when they keep doing it.
2. Mascot Eats Cheerleader
I could go so many ways with this.
But most of them would end up with me banned from this website. Instead, I'll let the title do the talking.
1. Yeah, That's Right, I Did It! Wait, What Happened?
This has to be No. 1. What's better than watching premature jocularity? Nothing. Count how many times he punches his chest as the ball slowly trickles in.
This is the real hand of God ball.
Keep Reading