Kristin Cavallari: Bears QB Jay Cutler's Girlfriend in Sexy New Shoot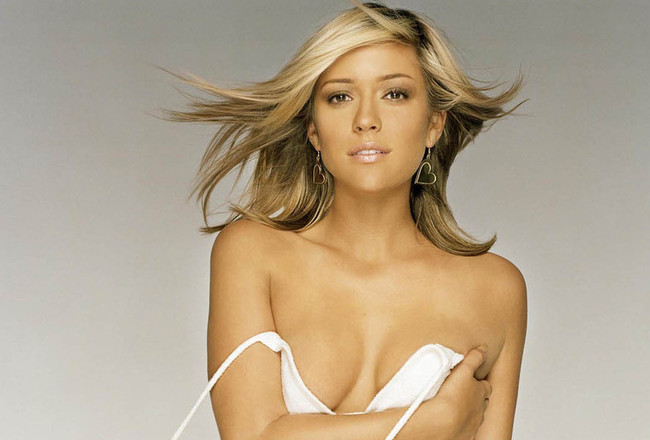 Kristin Cavallari's steamy new photo shoot with photographer Tyler Shields seems like a perfect way to usher in Week 2 of the NFL season.
Don't get the connection?
Cavallari's new boy-toy Jay Cutler takes on the Cowboys in Dallas Sunday in what figures to be an excellent opportunity for interceptions for one of the NFL's biggest hotheads.
With the prospect of failure looming, at least Cutler has something nice to look forward to after the game. And that something isn't a four-hour film session with Mike Martz.
Here's a closer look at reality TV star Kristin Cavallari, including pics from her new shoot.
No. 10: She's Been Down this Road Before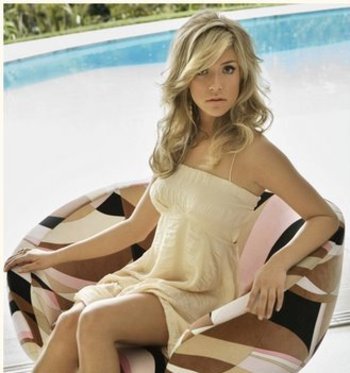 Who can forget the storied relationship Kristin had with another strong-armed stallion, Matt Leinart?
Back when Leinart was good and held elite status in social circles, it wasn't hard to imagine the relationship working out. It didn't, officially ending in 2006 before allegedly sparking up again.
Are wedding bells in the future for the newest quarterback-reality star couple?
Let's not get ahead of ourselves here...
No. 9: Life in the Fast Lane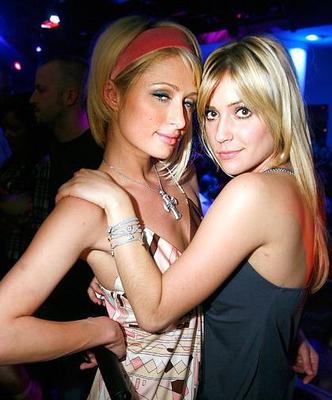 Paris Hilton and Kristin Cavallari seem to have a lot in common.
The party girls have both been known to enjoy a certain white substance, and Kristin's antics at the Super Bowl this year in Miami started rumors she might have a big problem.
She denied she had a problem but admitted she had used the drug in the past.
No. 8: The Secret Relationship with Jay Cutler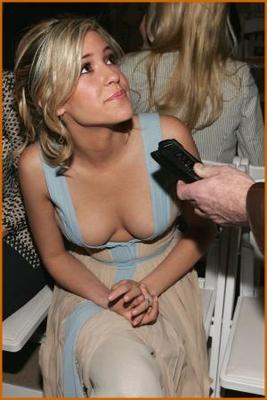 Not much is known about exactly how Kristin hooked up with Jay Cutler, but the couple's relationship has taken a place in the spotlight.
I wonder what they do for fun together?
Cutler has a reputation for loving the party life himself, having been spotted out in the wee hours of the morning at numerous Chicago establishments.
No. 7: Jock-Crossed Love and Fun in the Sun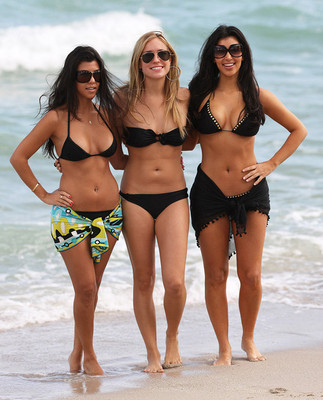 Kristin certainly isn't the only reality babe who likes to target star football players.
It's obvious she and Kim Kardashian have plenty in common...
No. 6: At the Beach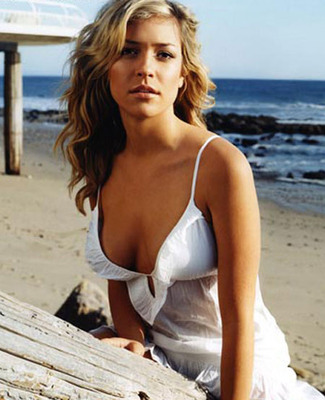 Kristin began her ascent to fame as a junior in high school when she co-starred on Laguna Beach.
And just like that, another intelligent and talented actress was born...
No. 5: She Was a Trojan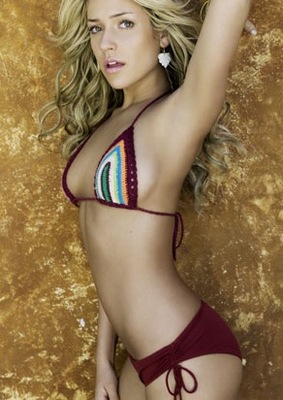 After her role on Laguna Beach, Kristin attended USC briefly for beginning her non-reality show acting career.
She appeared in a handful of films, including Fingerprints and several straight-to-DVD classics such as National Lampoons Van Wilder: Freshman Year.
Maybe if her relationship with Cutler lasts, she won't have to keep working on getting her fledgling acting career off the ground.

No. 4: Kristin Likes to Fight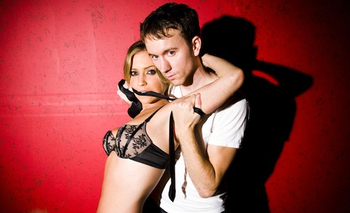 Kristin likes to fight, which might explain the nature of her photo shoot with Tyler Shields in some way.
Her feud with Lauren Conrad and later Audrina Partridge made for high-quality, fascinating reality TV.
No. 3: Let's Wrestle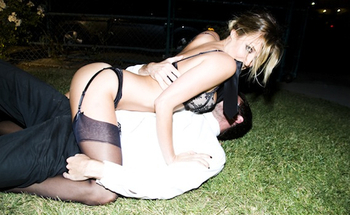 Kristin was part of the final season of The Hills on MTV, which came to a merciful end this summer after its sixth season.
Maybe Kristin can take her talents to New York and hang out with Whitney on The City.
No. 2: Flare for the Dramatic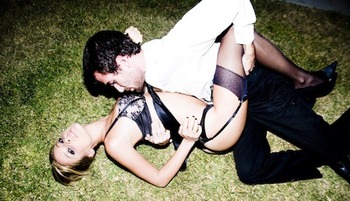 Kristin's photo shoot offered the public a steamy glimpse of her sexy side.
Now if only the dude would get the hell out of the shot...
No. 1: All Alone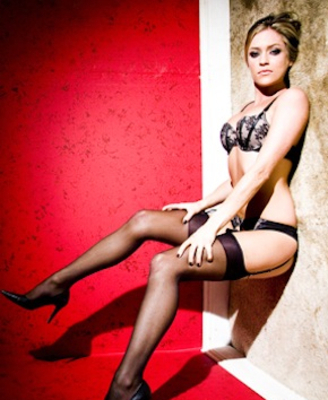 There, that's better...
It's difficult to imagine why Jay Cutler isn't the happiest man alive. He might not have any great receivers or a capable offensive line, but hey at least he has Kristin to be thankful for.
Don't be afraid to smile, you've done pretty good for yourself, Jay.
Keep Reading