Reggie Bush and the Most Meaningless Sports Gestures Ever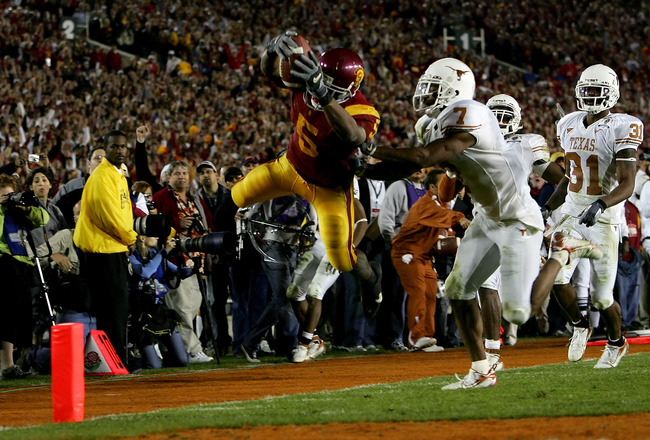 Lisa Blumenfeld/Getty Images
Reggie Bush has decided to forfeit the 2005 Heisman Trophy in an apparent attempt to end what was becoming a growing distraction to both himself and the USC Trojans.
The New Orleans Saints released an official statement from Bush Wednesday evening.
In the statement, Bush reiterated his respect for the Heisman Trophy and what it means to be associated with the award.
With the Heisman Trust Committee set to meet next Tuesday, there have been conflicting reports saying the members would be discussing vacating Bush's award entirely from the record books. It's unknown whether those reports were indeed credible, and the actual motivation behind Bush's actions today remains a mystery.
But does it really matter?
In the eyes of Joe Public, Bush's legacy at USC has been tainted beyond repair. He might as well have hung onto the Heisman for dear life.
Here's a look at 15 gestures in the history of sports that had little meaningful impact despite stealing the headlines.
No. 15: Gilbert Arenas Apologizes Gun Totin' Antics in Locker Room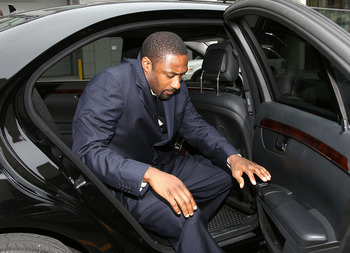 Mark Wilson/Getty Images
Gilbert Arenas rarely takes anything seriously, and in the immediate aftermath of the his gun possession in the locker room in Washington D.C., his bizarre behavior was never more apparent.
He eventually issued a formal apology, but it was riddled with language that attempted to deflect guilt and excuse the incident.
"Joke or not, I now recognize that what I did was a mistake and was wrong. I should not have brought the guns to DC in the first place, and I now realize that there's no such thing as joking around when it comes to guns -- even if unloaded."
Arenas basically admitted he made a mistake in judgment, but never actually apologized for his actions. There's nothing like press releases to make everything better.
No. 14: NFL Players Raise One Finger For Unity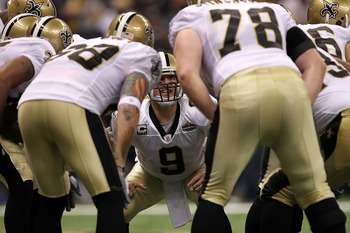 Ronald Martinez/Getty Images
The actions of the NFL players in week one were designed to demonstrate a show of unity. In the process, they also ruined an exciting opening week and reminded fans of what could be to come next season.
The NFLPA's action was designed to bring light to the plight of its members, who are being cost millions by the greedy owners. What exactly are the fans supposed to do about it, protest after they come home from their 9-5 everyday?
Fans simply want football, no matter how they get it.
It's especially ironic that the sign of solidarity by the impoverished players took place in poverty-stricken New Orleans. The classiness of the show of unity is certainly open to debate.
The tangible impact of the single raised finger will be minimal at best in the coming months as labor talks heat up.
No. 13: Mike Tyson Says He Is Sorry for Eating Human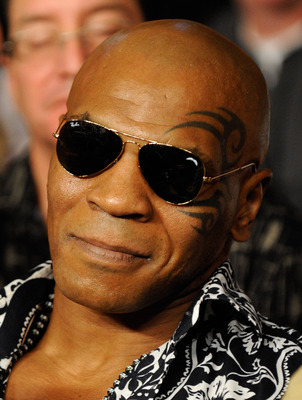 Ethan Miller/Getty Images
After he went all cannibal on Evander Holyfield in Vegas, Mike Tyson decided to release a statement saying he was sorry.
He probably didn't really care, and even if he did, the damage had already been done.
The biggest problem with the statement was that it wasn't actually much of an apology. In fact, Iron Mike even justified his actions by saying, "I did what many athletes would have done."
Many athletes would have been so frustrated they would have started fighting using their teeth?
It seems unlikely, but in Tyson's bizarre world, it's difficult for him to get a clear grasp on reality.
No. 12: Martina Navratilova Comes Out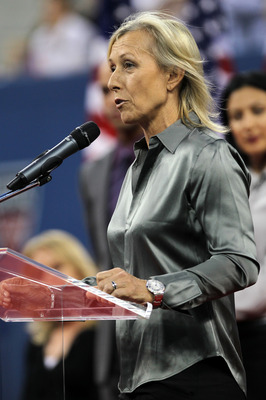 Nick Laham/Getty Images
Martina Navratilova admitted she was gay shortly after gaining United States Citizenship in the early 1980's. The first of her many outspoken actions was certainly courageous, but led to an onslaught of discrimination that haunted her as he legendary career continued to unfold.
Her personal life always remained in the spotlight, especially when she split up from partner Judy Nelson.
Navratilova has never been afraid to speak her mind on a variety of topics ranging from politics to treatment of animals.
It's possible she will be remembered in history more for being an outspoken member of society than for being the best female singles player of all time.
No. 11: Kobe Buys His Wife a Ring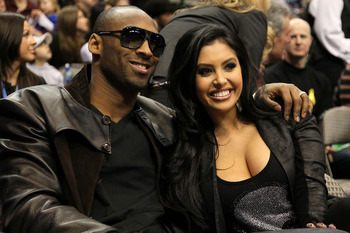 Jed Jacobsohn/Getty Images
Nobody really knows what happened in Colorado, but Kobe Bryant took the apology to his wife public nonetheless.
The Black Mamba purchased a gaudy ring valued at $4 million for his wife Vanessa days after he was accused of rape in early July of 2003.
The ring offered a constant reminder of the sheer price of his mistake.
Bryant's public apology to the victim and his wife wasn't nearly enough to make the public forget the circumstances surrounding his alleged actions that fateful night.
No. 10: Tim Tebow Says He Is Sorry For Losing to Ole Miss
Tim Tebow's apology after a loss to Ole Miss was downright strange and had little impact on the fate of the Florida Gators' season.
However, it clearly came to define his legacy and made him even more of a media darling.
There's a reason Tebow became arguably the most iconic figure to ever play college football, and it's not because of his ability to thrive on the football field.
Because of statements like this, his persona will always outweigh his talent.
No. 9: Marion Jones Apologizes For Being Involved In BALCO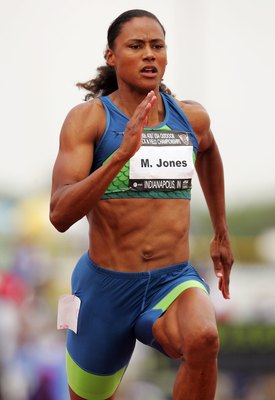 Matthew Stockman/Getty Images
Marion Jones lied and then got caught. Of course she had to say "I'm sorry."
Jones' tearful apology didn't resonate with the public, simply because she was overstating the obvious.
She had made a mistake. A big, big mistake.
Unlike Barry Bonds, Mark McGwire and other cheaters, Jones didn't have an endless fortune to fall back on. Her career was over, the Feds were fed up and she was toast.
Talk about a pathetic end to a pathetic situation.
No. 8: Congressional Steroids Hearing
Jared Wickerham/Getty Images
There was no real point to the Congressional Steroids hearing, but it had a lasting impact on the image of baseball under Bud Selig's less-than-watchful eye.
The cast of characters who came to testify in 2005 didn't answer questions truthfully and failed to give sincere warnings to young athletes interested in using steroids, which was one of the stated purposes of the hearing.
Nobody was more evasive during the hearing than Mark McGwire, who seemed completely baffled by the relatively straight-forward questions he was asked.
In the end, the session proved to be Big Mac's undoing. At the time however, it seemed as if it was just pointless banter.
No. 7: Mike Vick Says Dogfighting Is Bad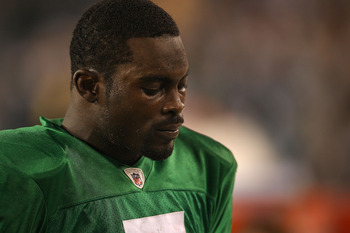 Mike Ehrmann/Getty Images
Mike Vick's hobby brought an end to his football career and ruined his legacy.
At least he was sorry about the whole thing.
Vick pledged to turn his life around and promised to help out PETA with an add campaign as part of his sentence.
In short order, he apologized to his Falcons teammates, team owner Arthur Blank, the NFL and his fans in public statements and even on 60 minutes.
Talk about an apology overload.

It was difficult to tell if he was sorry for his actions or simply remorseful for getting caught.
No. 6: LeBron Thanks Ohio, But Not Cleveland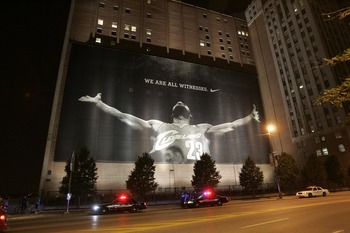 J.D. Pooley/Getty Images
LeBron James has burned plenty of bridges in Northeast Ohio, and his feeble attempt at smoothing things over was hardly a surprise.
It's doubtful James knew just how major the fallout from his decision would be, so his face-saving add thanking Akron was just the first step in what will be a long healing process.
Interestingly, James refrained from actually mentioning Cleveland in his formal ad of gratitude, only to later amend his intentions by saying he still has love for the Cavaliers' faithful who supported him.
Yeah, right.
"The Decision" will never be forgotten in Ohio, and its perpetrator will never be forgiven.
No. 5: Reggie Bush Gives Up The Hardware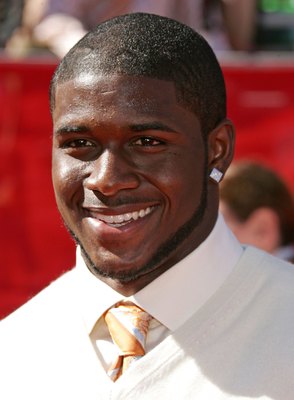 Frazer Harrison/Getty Images
Reggie Bush's desire to take care of his family is admirable, but his desire to have a cooler ride and a powerful stereo system isn't.
What he has done to USC also deserves criticism.
At the same time, his actions documented in the NCAA report have already done plenty of damage to everyone involved.
Only time can heal these wounds.
Bush's forfeiture adds another chapter to one of the oddest scandals in NCAA history, and is certain to linger for decades as the biggest part of his legacy.
Nice try, Reggie, but it's a little too late.
No. 4: Mark McGwire Goes Public Before Getting Back Into Baseball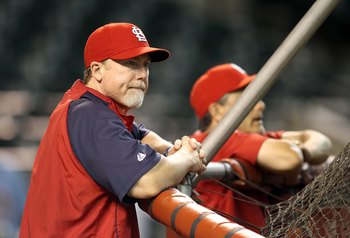 Christian Petersen/Getty Images
Big Mac finally came clean in an interview with the MLB Network's Bob Costas before the start of his first season as hitting coach for the Saint Louis Cardinals.
The timing of his interview and a statement released to the Associated Press was obvious. McGwire was finally ready to talk about the past and get involved in baseball once again.
Everyone knew McGwire's guilt, and also knew his statement to Costas that he only took steroids for medical purposes was another outright lie.
There's nothing like getting a second chance.
No. 3: Alex Rodriguez Apologizes to Selena Roberts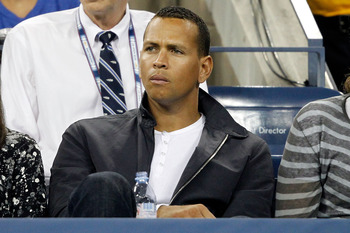 Matthew Stockman/Getty Images
Selena Roberts was running around breaking stories, and Alex Rodriguez didn't like it.
A-Rod finally admitted he had used PEDs in the 2001-2003 seasons, saying he got drugs from his "cousin" in an attempt to take his game to the next level.
Apparently, the PEDs worked. His apology sort of did too, although almost nobody believed he was telling the truth.
A-Rod's place among the all time greats of Major League Baseball won't be decided for years to come. His apology probably won't make a big difference in the long run.
No. 2: Tiger Woods Gives a Statement
Tiger Woods needed to say something to address his scandalous actions, and he finally did so in front of a carefully screened media audience.
Woods didn't say anything of particular interest, and his honesty and candor was difficult to measure given the vague nature of his statements.
Everyone knew he had made a mistake, needed help, and had traveled to Starbucks while in rehab for some sort of addiction.
Everybody knew the addiction was sex.
Wood's best way to apologize would be to let his game do the talking.
No. 1: Pete Rose Stops Lying To Sell His Book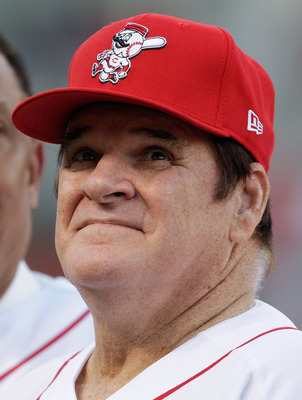 Andy Lyons/Getty Images
The best liar in the history of sports, Pete Rose finally admitted he had bet on baseball as a way of boosting the sales of his book.
It was about 25 years too late, and the public was hardly surprised.
Rose's sudden discovery of honesty was far from admirable. Instead, it was a self-promotional attempt to profit by reopening the discussion of whether or not he should be allowed in the Hall of Fame.
It took such long time for baseball's hit king to get so far down on his luck he had to start telling the truth.
Much, much too long.
Keep Reading