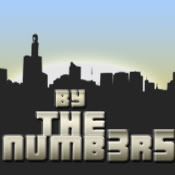 There is at least one panicky fantasy football owner in every league.
Find him this week.
Many fantasy owners shy away from making trades during the beginning of the fantasy season. But now is a perfect time to pull the trigger on a deal that could have huge implications on the rest of the fantasy season.
Not every fantasy owner in your league is comfortable with their draft. Sometimes, they take players they do not like only because they were ranked higher by some magazine. Some of those players are big-name fantasy stars, like a few below.
So if those players have a bad Week 1 and a fantasy owner gets exposed at another position, now is the time to pounce on an early-season blockbuster deal.
Look for these six players in your leagues this week if you have the needs, and scroll down to read about the four players that should have their fantasy owners pushing the panic button already.
Quarterback
Joe Flacco, Ravens
Some of his passes looked terrible, yes, but he played against the Jets' defense in Week 1 and hung in there pretty good.
Running Backs
Jonathan Stewart, Panthers
Another slow start to the season for Stewart. Eventually, he will get his opportunity to shine.
Beanie Wells, Cardinals
Take advantage of Wells' Week 1 scratch by targeting him now before he actually gets a chance to continue the momentum he started at the end of last season.
Ryan Grant, Packers
Another injured runner to take advantage of, Grant is the best back on this team by far. Brandon Jackson is not going to be able to steal his job.
Wide Receiver
Percy Harvin, Vikings
Chalk that one up to Brett Favre missing all that time during the preseason. Harvin and Favre will get in sync soon.
DeSean Jackson, Eagles
He looked lost at times with Michael Vick at quarterback. Jackson and Vick will get some extra reps and Kevin Kolb may not even be out that long.
Legitimate Concerns?
Shonn Greene, RB, Jets
It sure looked like LaDainian Tomlinson was both the featured and better running back in a Jets' uniform on Monday Night Football.
Kevin Kolb, QB, Eagles
It did not take long for the Eagles to boo Kolb, who then exited the game because of a concussion. His status this weekend is shaky.
Mike Sims-Walker, WR, Jaguars
Strangely enough, MSW was being drafted as a No. 2 wide receiver this summer. I had him on my DO NOT DRAFT list, and you saw why this weekend.
Michael Crabtree, WR, 49ers
Maybe it was a one-week aberration, but there has been a cloud of negativity circling around Crabtree recently. If those type of losses keep up, things will go south for the young receiver.