Kim Clijsters: Would She Be More Popular If She Was Hotter?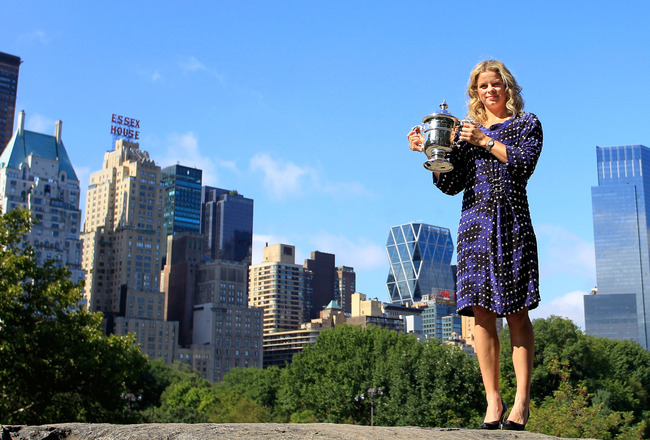 Chris Trotman/Getty Images
Kim Clijsters is the 2010 U.S. Open champion. She has won three Grand Slam tournaments throughout her career, and her tennis skills are hard to argue with.
But Clijsters isn't the most popular tennis player.
In fact, she's far from it.
Other younger, hotter, flashier tennis stars have taken the attention away from Kim Clijsters even in her moment of glory.
Let's take a look at how Clijsters compares to the most popular tennis players and try to figure out why she may never have her moment in the sun.
She's Not Into Fashion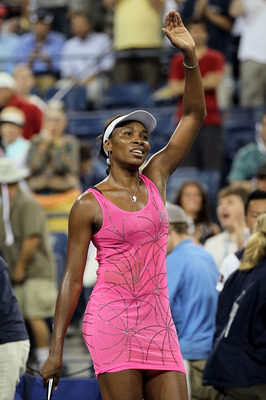 Chris McGrath/Getty Images
Kim Clijsters is all business when it comes to the game of tennis. She doesn't get caught up in matching her outfit to the city in which she plays like Venus Williams.
She Doesn't Work The Red Carpet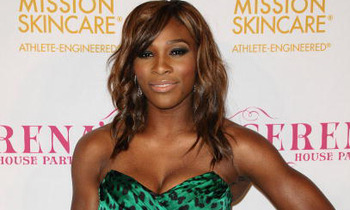 Kim Clijsters has not become a household name like Serena Williams, who has crossed the thin line between sports and pop culture.
Gone are the days where we recognize professional athletes simply based on athletic ability, and we are now more focused on off-court happenings.
She's Not a Sexy Russian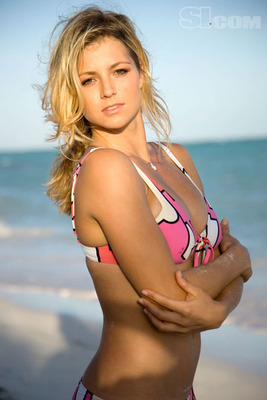 Maria Kirilenko
We are simply fascinated with these exotic beauties.
Even if they aren't the best in their sport.
Another Russian Hottie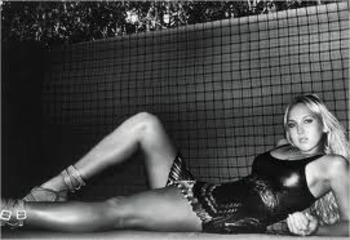 It's not Kim Clijsters's fault that she doesn't look like Elena Vesnina.
She's Not Italian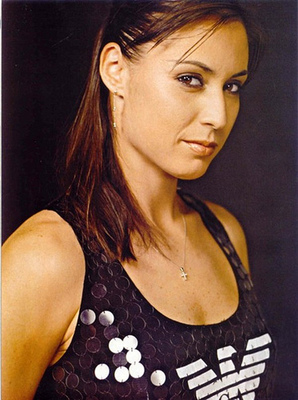 Flavia Pennetta
Italy has given the tennis world some attractive women's tennis players as well. Clijsters can't catch a break.
She's No American Beauty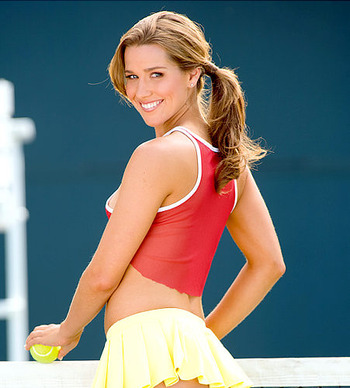 Ashley Harkleroad
We love beautiful tennis stars in the States.
Especially if they were born in the good old US of A!
She Hasn't Posed For Playboy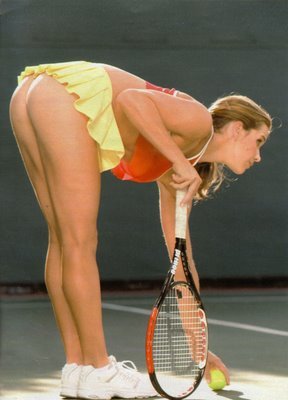 When in doubt: Take your clothes off.
She's Not Ripped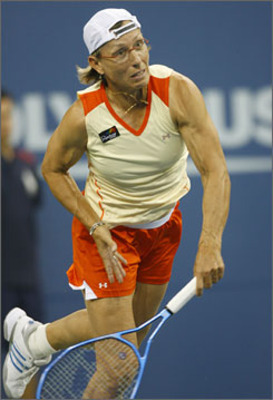 Many of our most popular tennis stars get attention by being in eye-popping physical condition. Kim Clijsters doesn't have rippling muscles like Serena Williams or Martina Navratilova, but that might not be such bad thing.
She's More Like...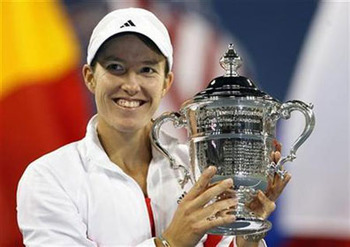 Justine Henin won the U.S. Open in 2003 and 2007, but (like Kim Clijsters) she doesn't have the movie star good looks or personality we crave in our favorite tennis players.
She Hasn't Dated Anybody Famous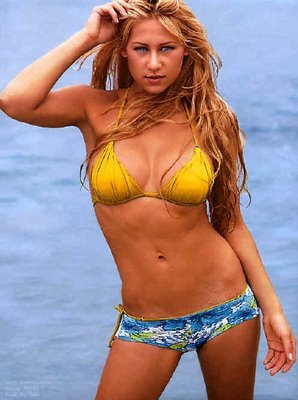 Kim Clijsters is married to Brian Lynch (a basketball player that most of us have never heard of), so she hasn't made headlines like Anna Kournikova who dated (is still dating, is separated from?) Latin pop sensation, Enrique Iglesias.
She Hasn't Been In Music Videos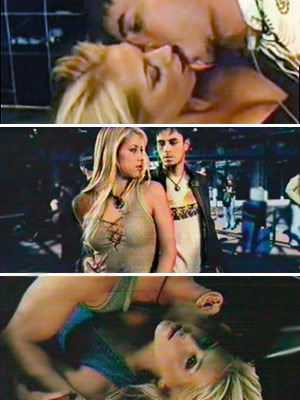 To add to her pop culture fame, Anna Kournikova also starred in a music video for Enrique.
We won't find Kim Clijsters on MTV.
You can run.
You can hide.
But you can't escape our love, Anna.
Give Her Some Credit
Chris Trotman/Getty Images
Even though Kim Clijsters hasn't posed for Playboy or starred in a music video...
Even though she doesn't dress like she's going to a nightclub instead of the tennis court...
Even though her personal life isn't plastered all over the tabloids...
She is still the 2010 U.S. Open champion, and she deserves credit for her accomplishments.
But We'd Still Rather Look at Maria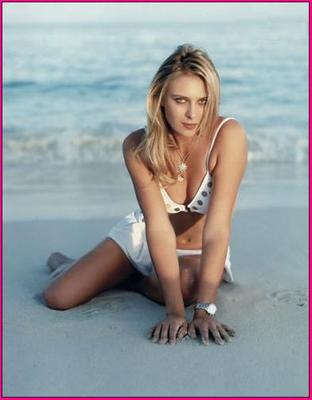 Keep Reading